Behind Glass is a collection of photographs made in monkey houses of small zoos throughout Europe. Anne Berry is recognized for her ability to create lyrical, intimate portraits of animals.
Her photographs depict a wide range of emotions and expressions and reveal an undeniable communication between herself and the primates she visits. These powerful and moving photographs make us reexamine our relationship with the animal kingdom.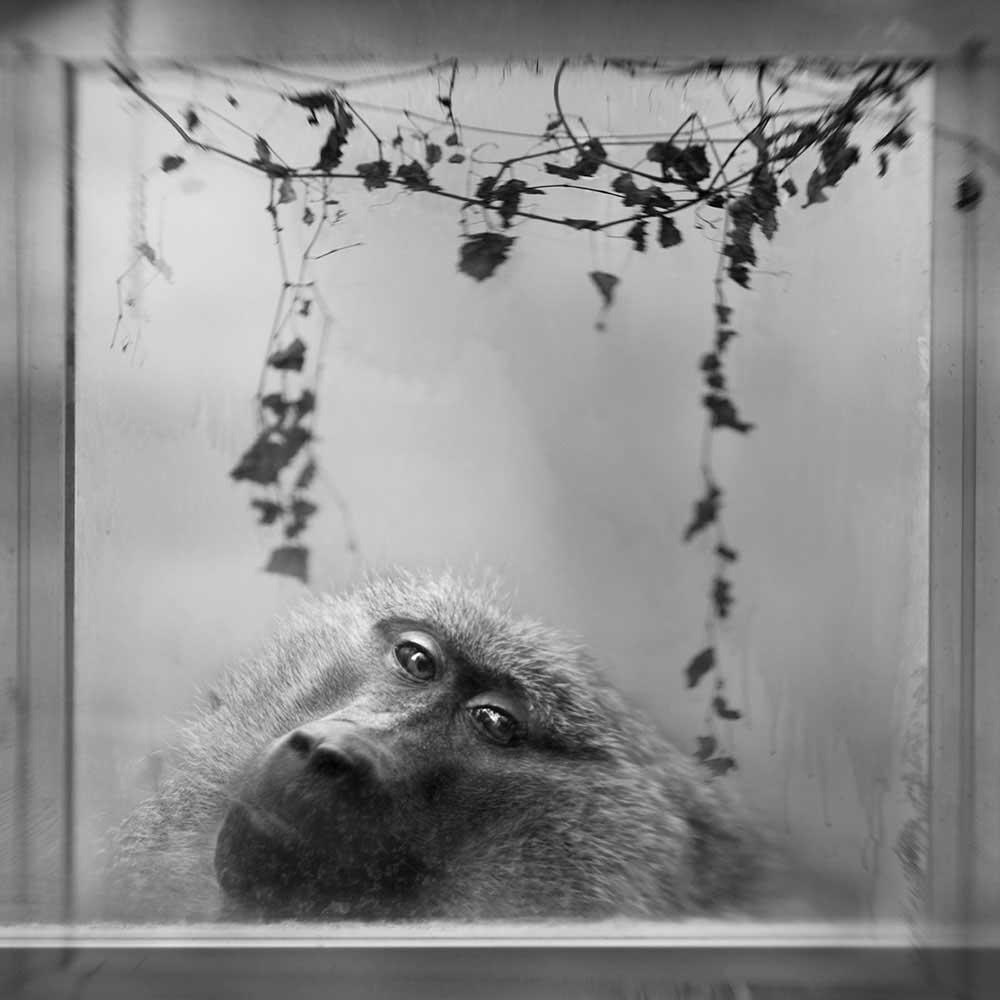 Since 2010 Berry has traveled throughout Europe photographing primates in small zoos. Alone, patient and silent, in these monkey houses she establishes an intimate connection with her subjects. it is clear that they are posing for her and that there exists a human-primate bond. Using only natural light, Berry shoots through the glass with an antique lens. The reflections are part of the compositions, and the glass becomes a metaphor for the way we now experience nature from a distance.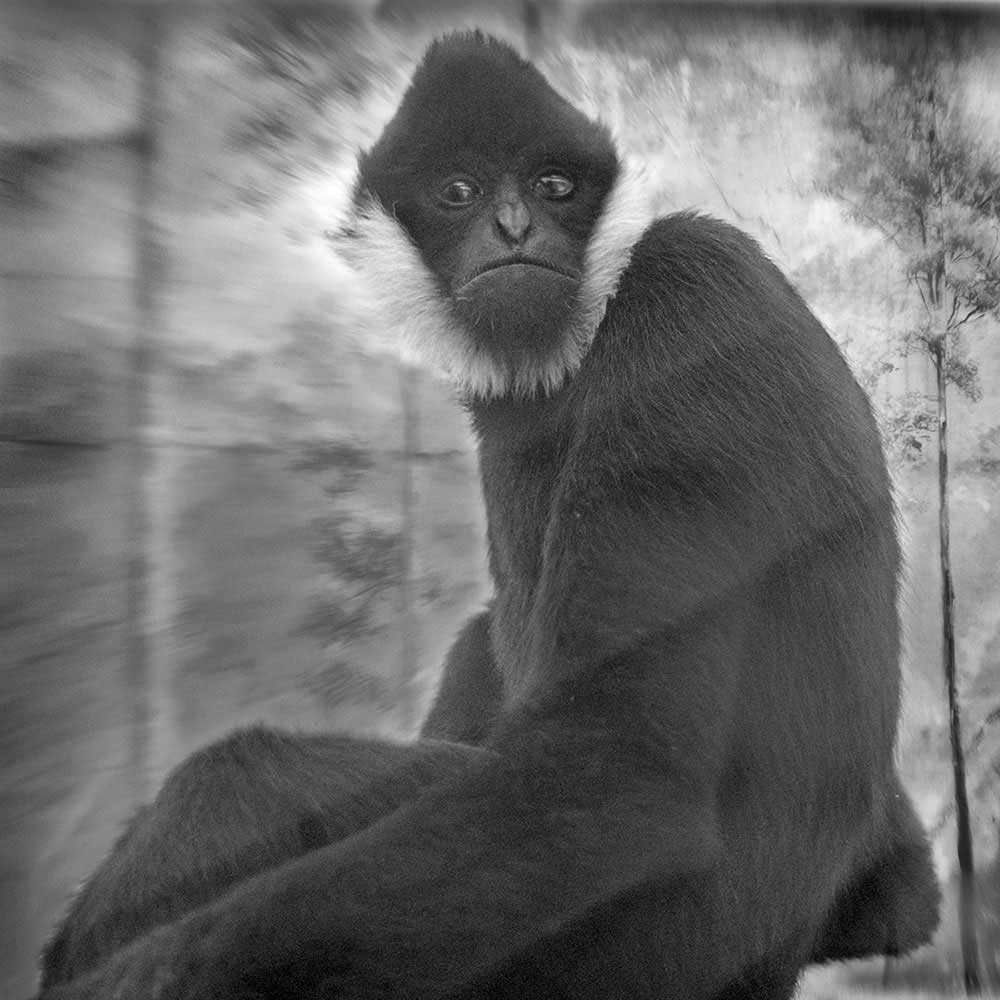 Berry's goal is to motivate people to feel compassion for primates and an obligation to protect them. Most of the primates she photographs qualify as endangered, and all of them are facing stress from loss of habitat and human activity. The plight of primates on earth is urgent; our indifference will condemn them to extinction, and we will follow.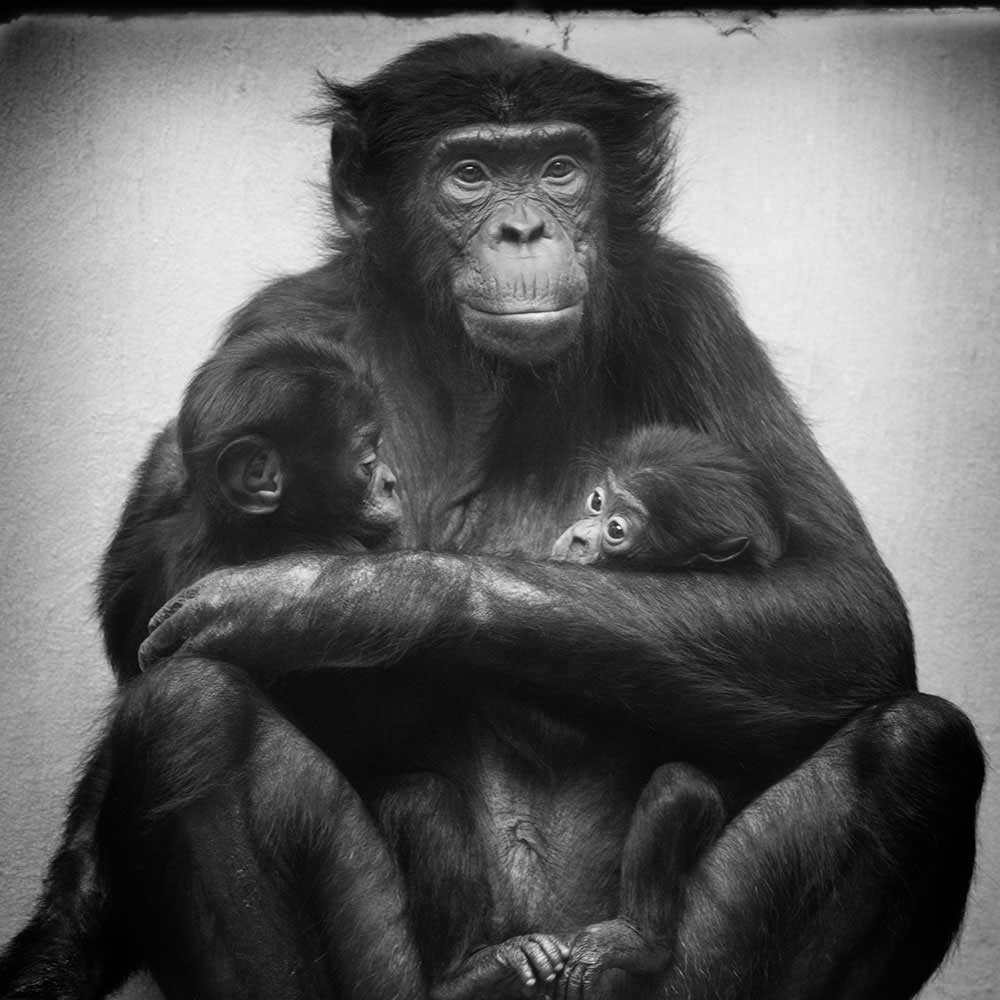 Berry's work with primates has resulted in numerous international exhibitions and two limited edition artist books, Through Glass (North Light Press, 2014) and Primates (21st Editions, 2017), which is in the permanent collection of The National Gallery of Art Spe- cial Collections. Berry is producing a new book with Shock Design Books; expected re- lease is fall 2021. Behind Glass is a hard cover smyth sewn book with 112 pages and 50 duotone plates, crafted with exquisite archival materials.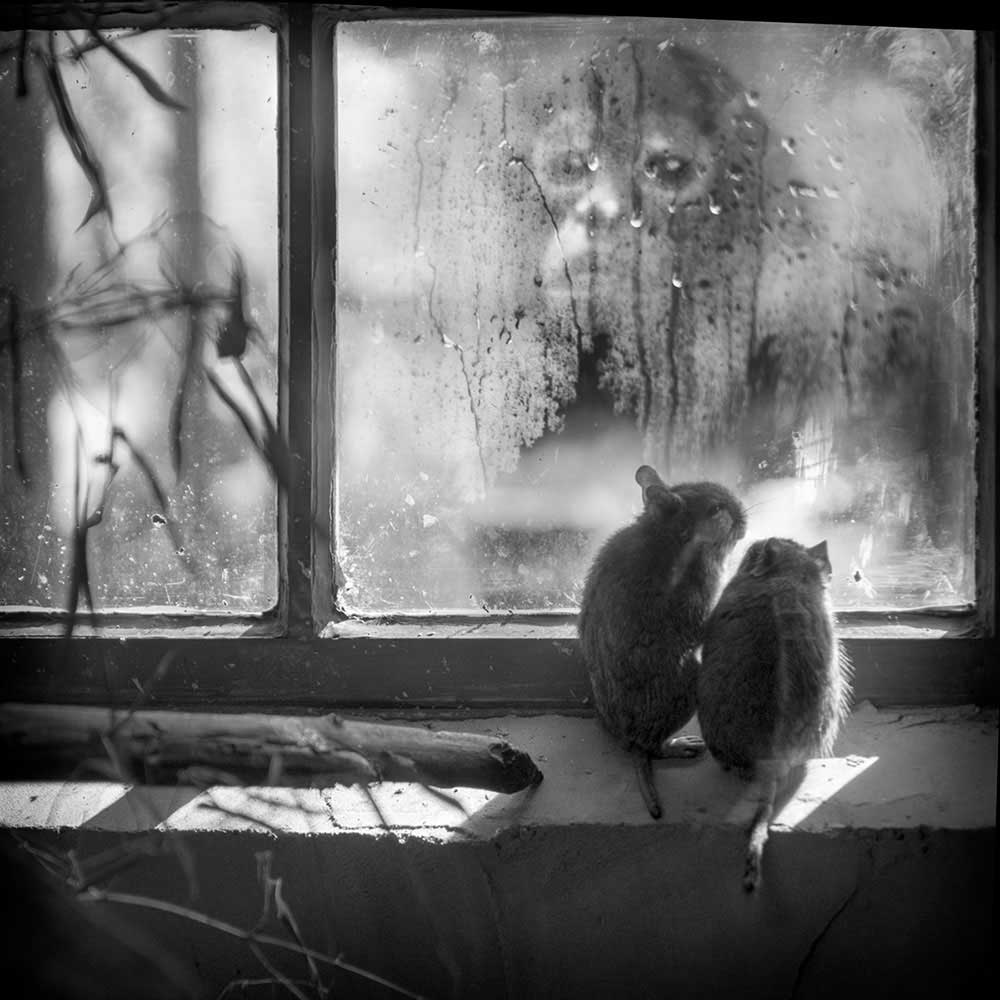 Berry welcomes partnerships with primate non-profit foundation who wish to use her forthcoming book to broaden the advocacy of their causes. All proceeds from the book will go to these causes, and all of her time is donated. Berry is offering to include a print with pre-release orders. For information contact her at anne.ellis.berry@gmail.com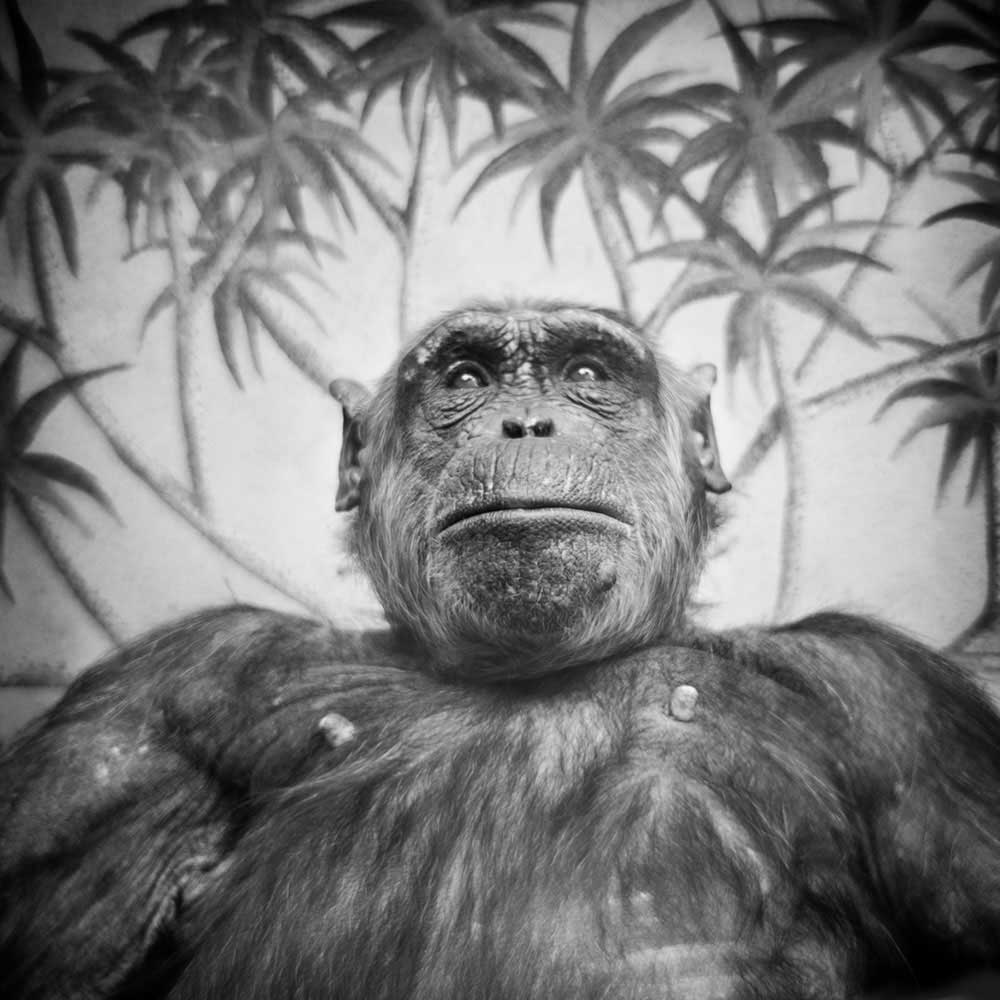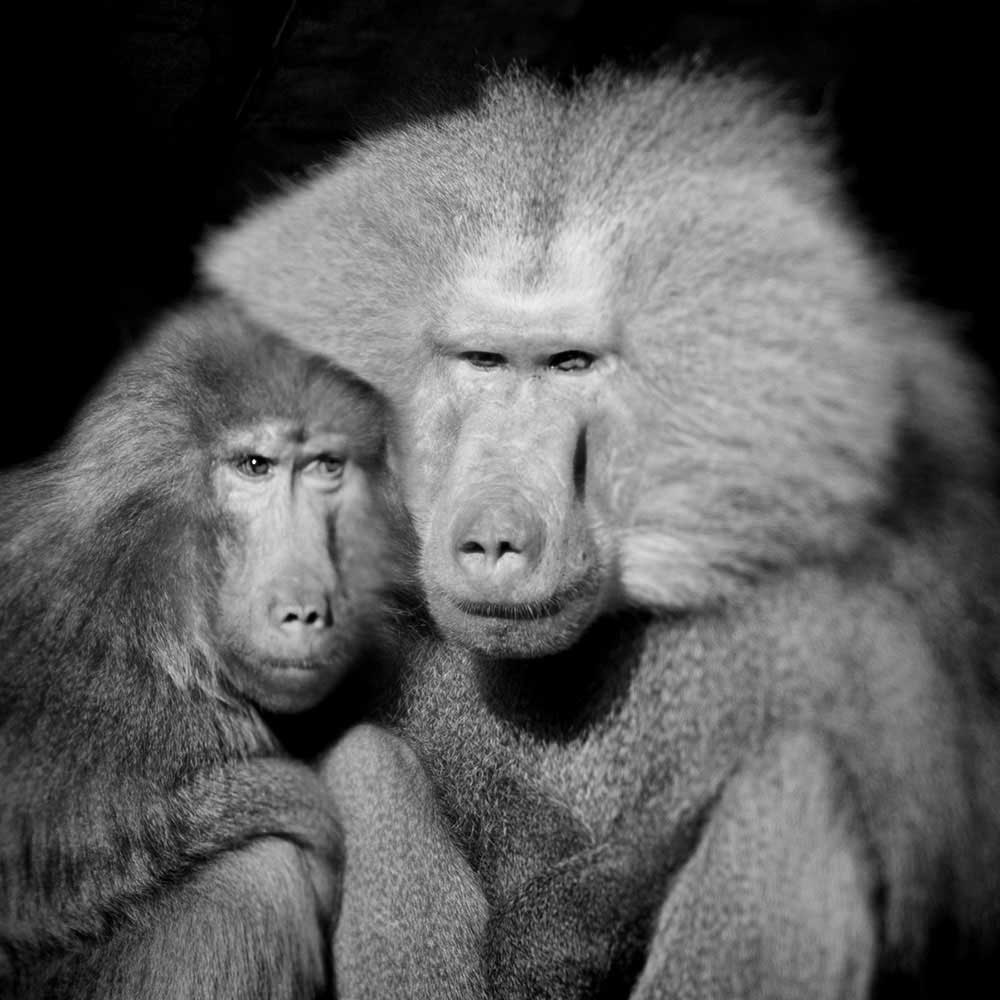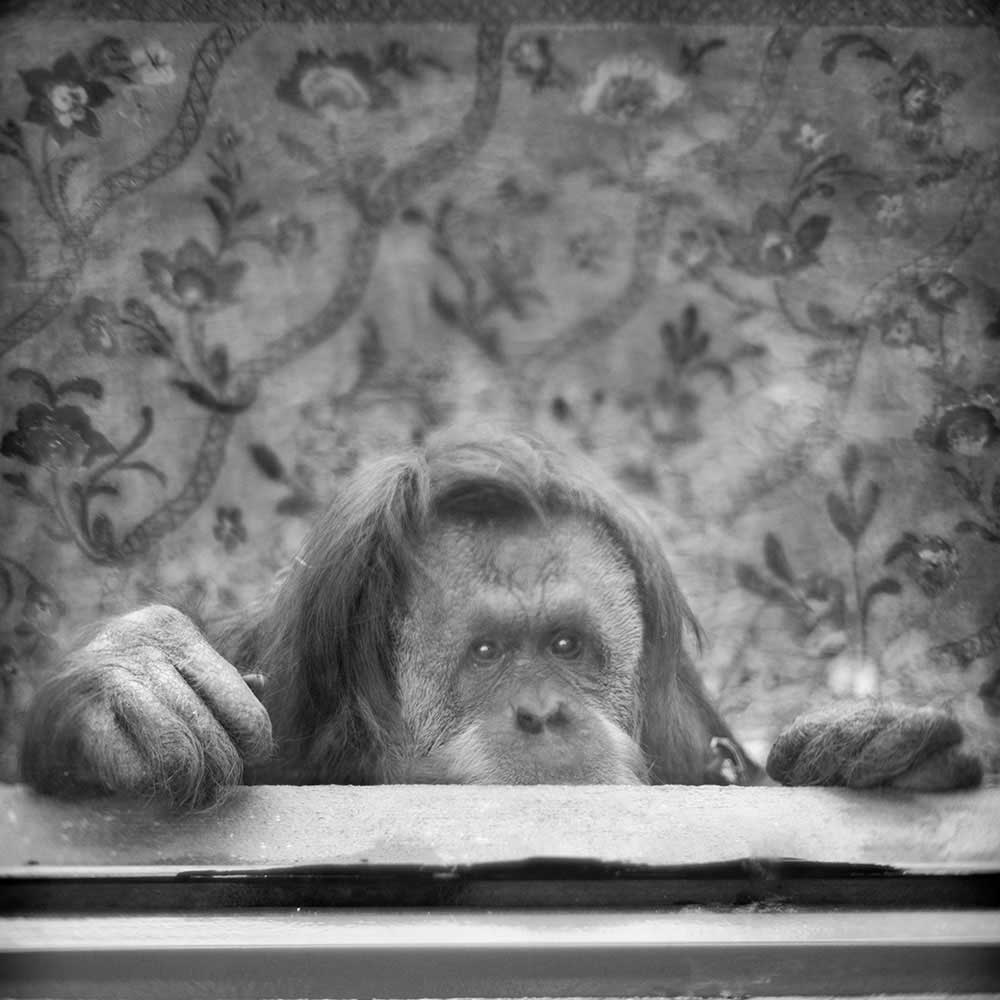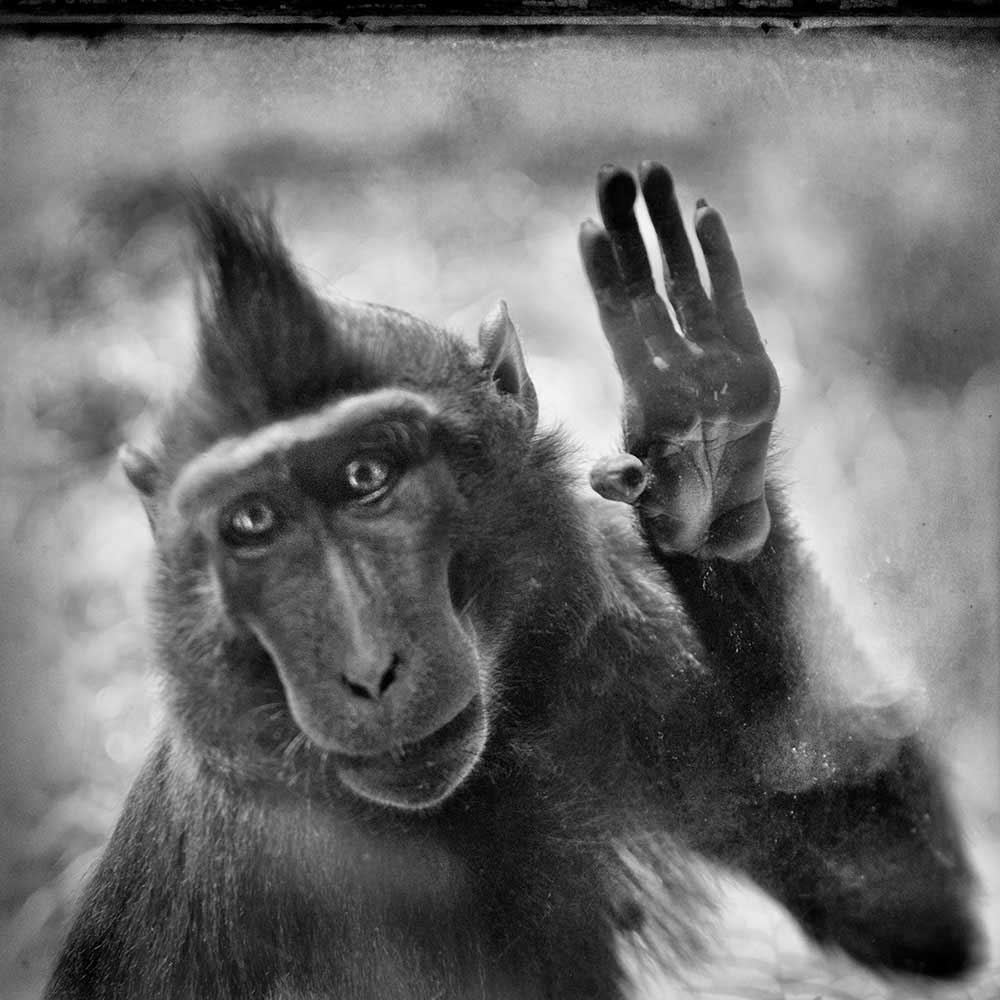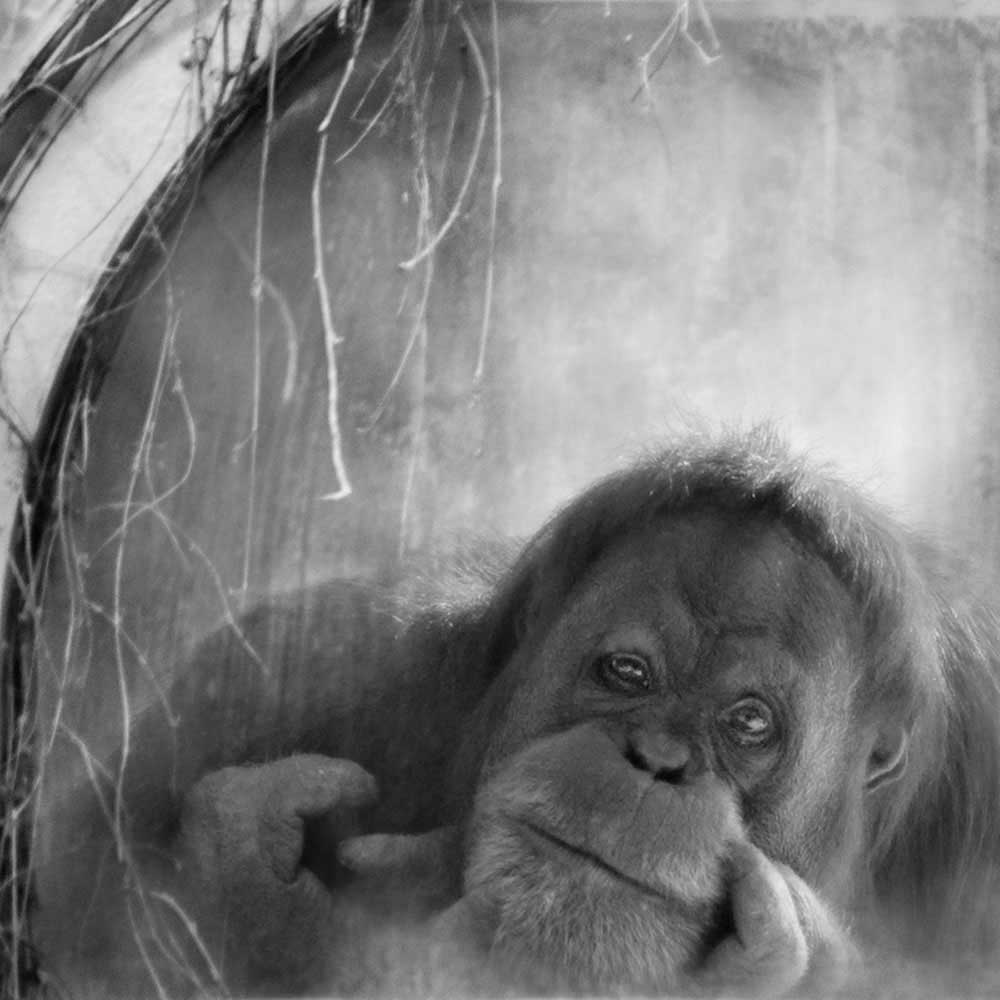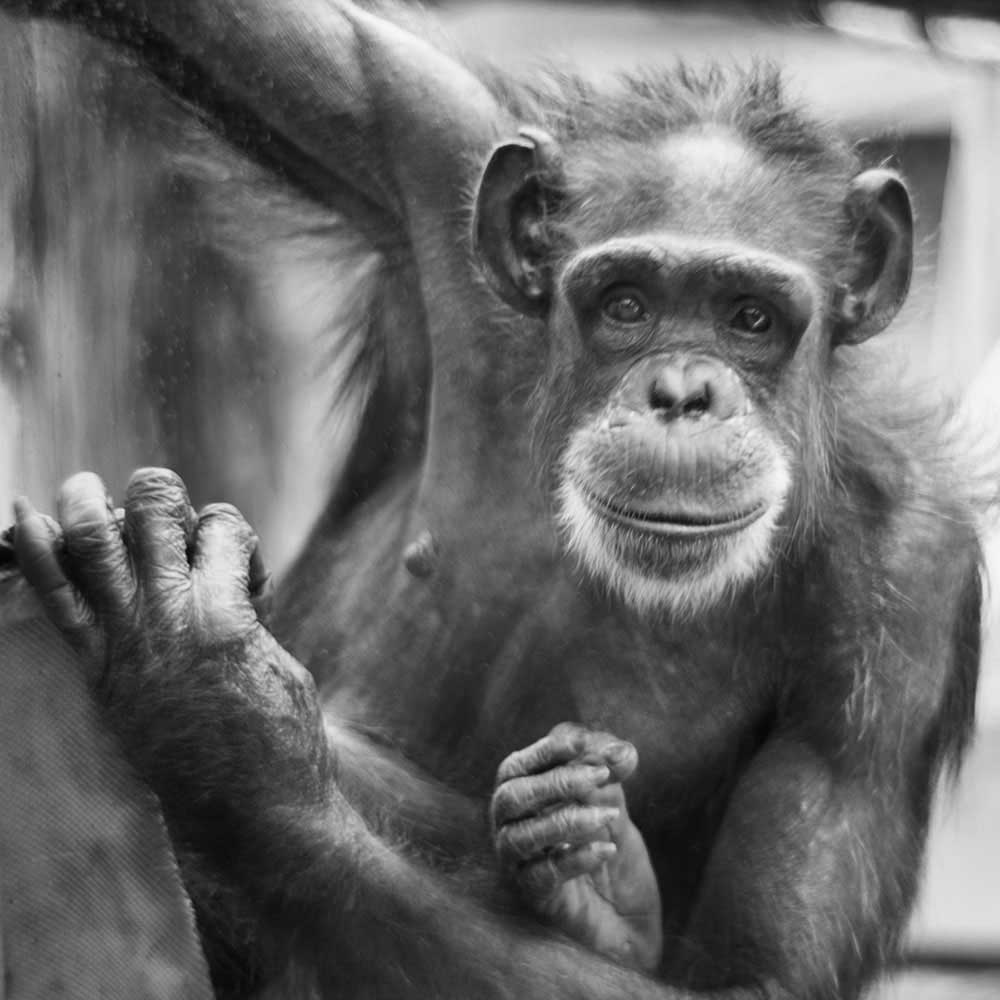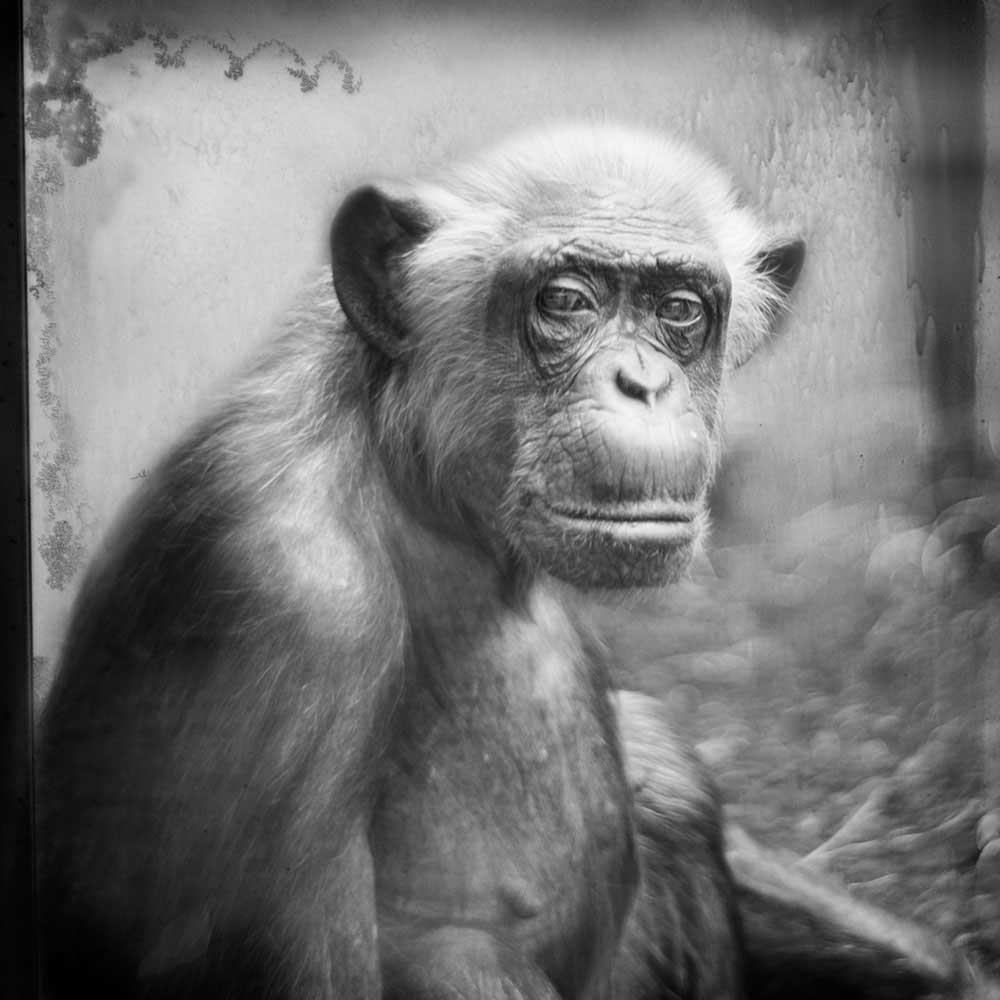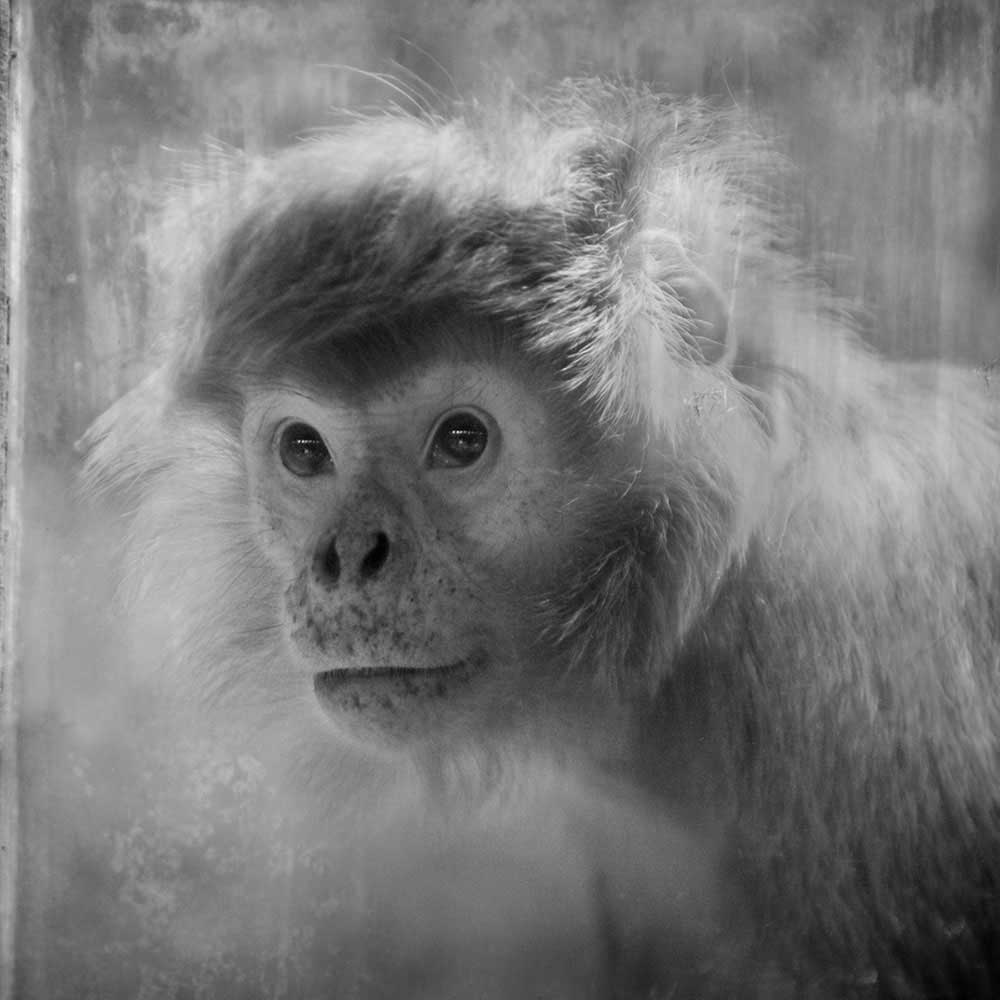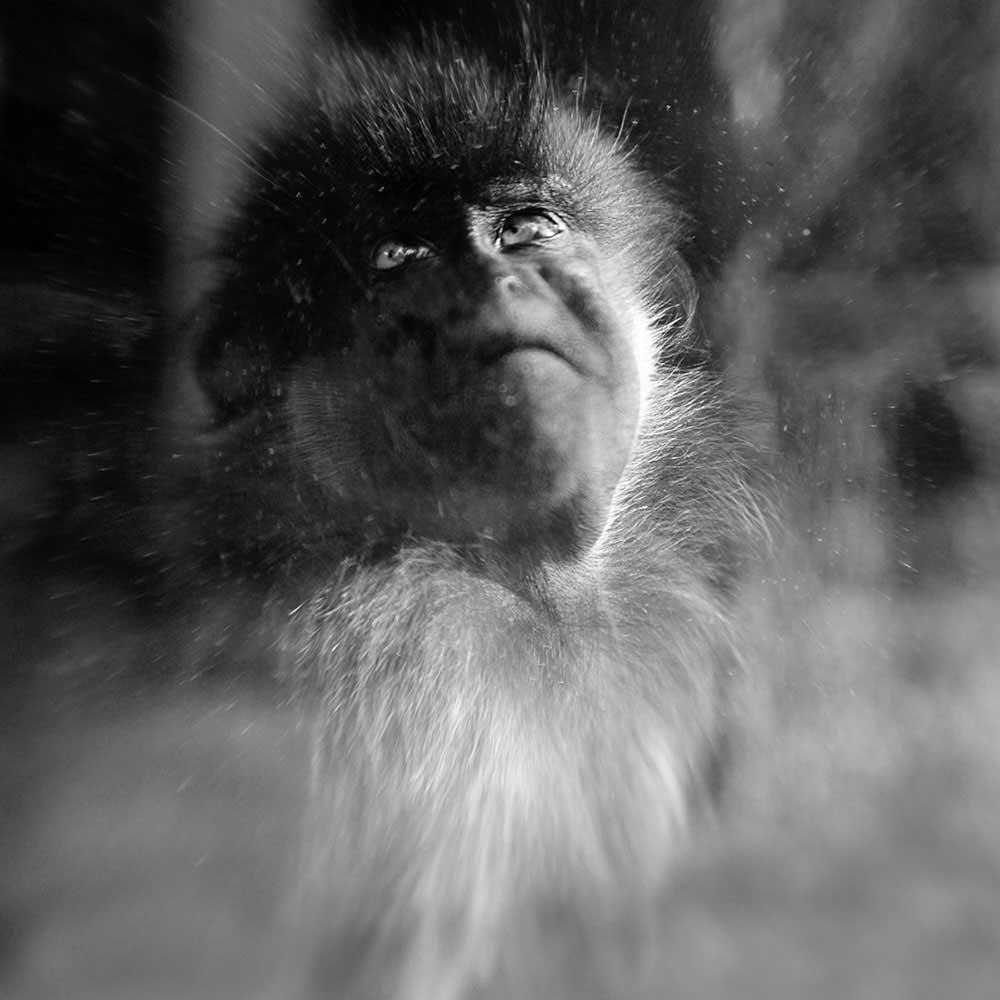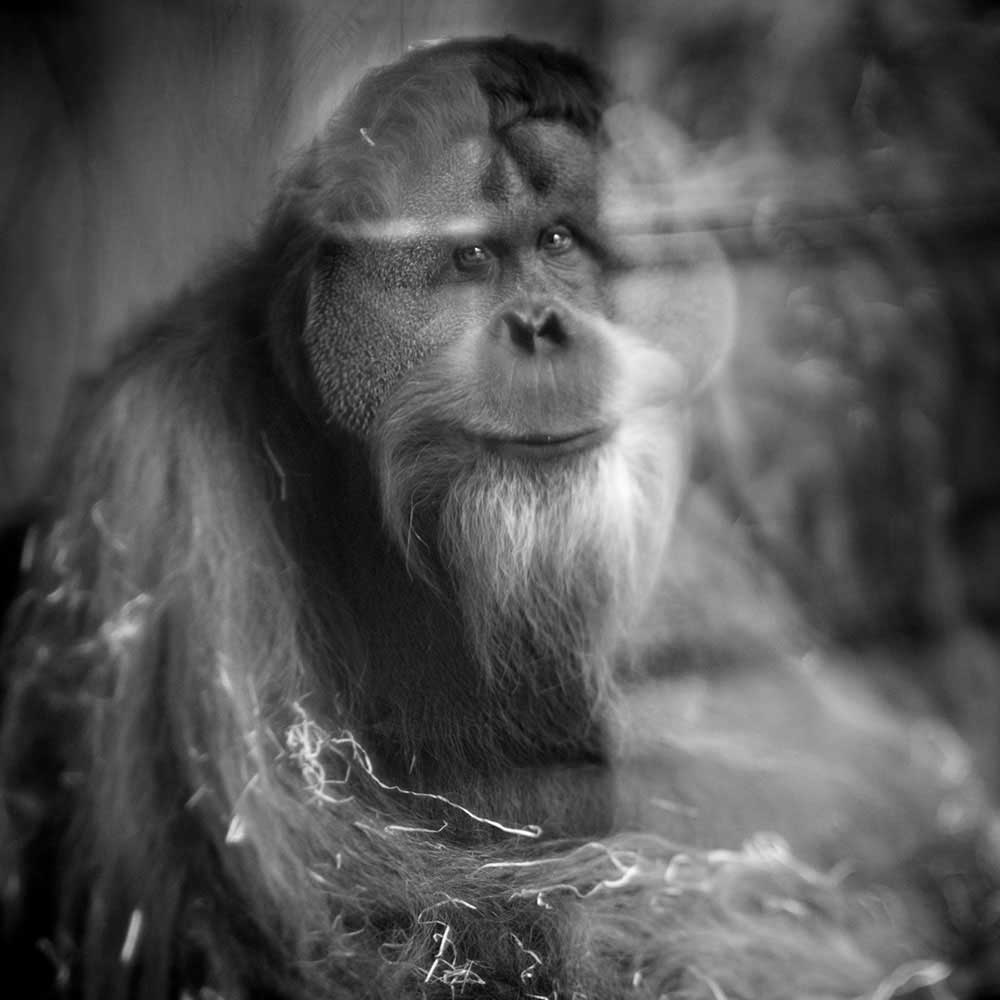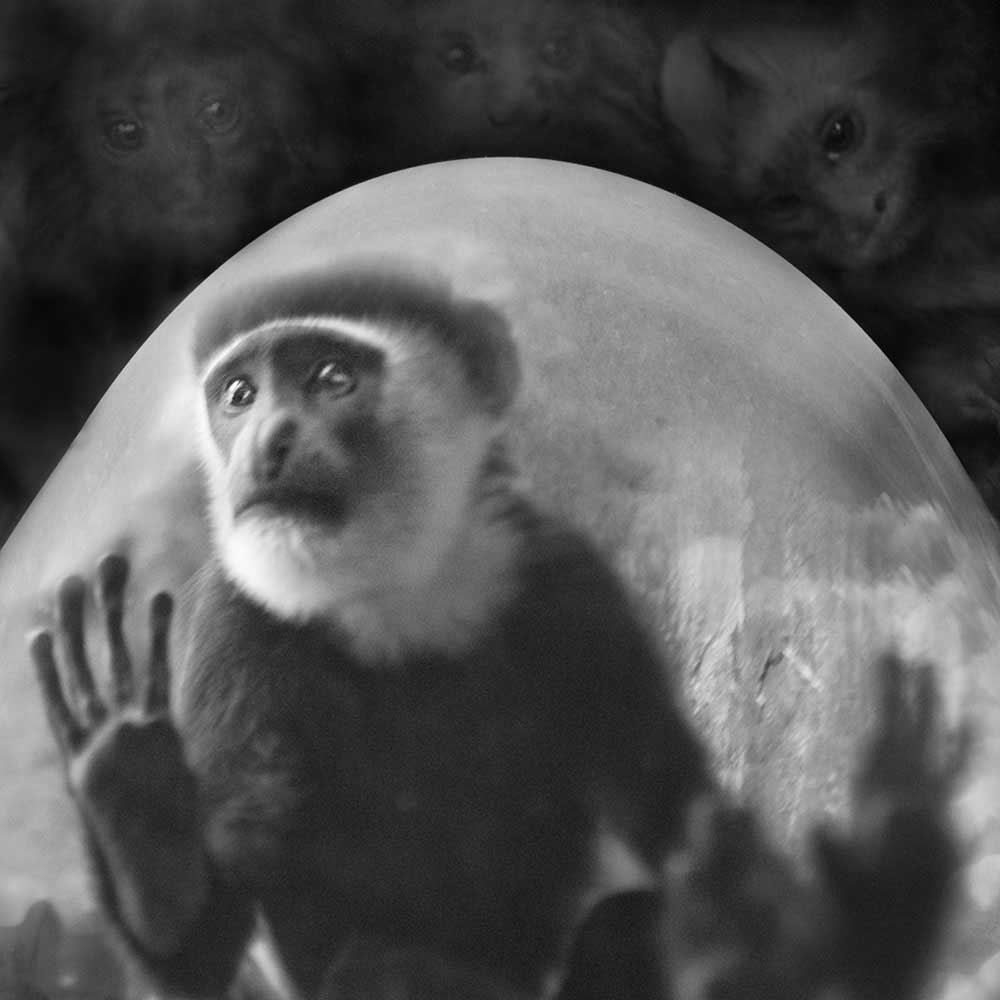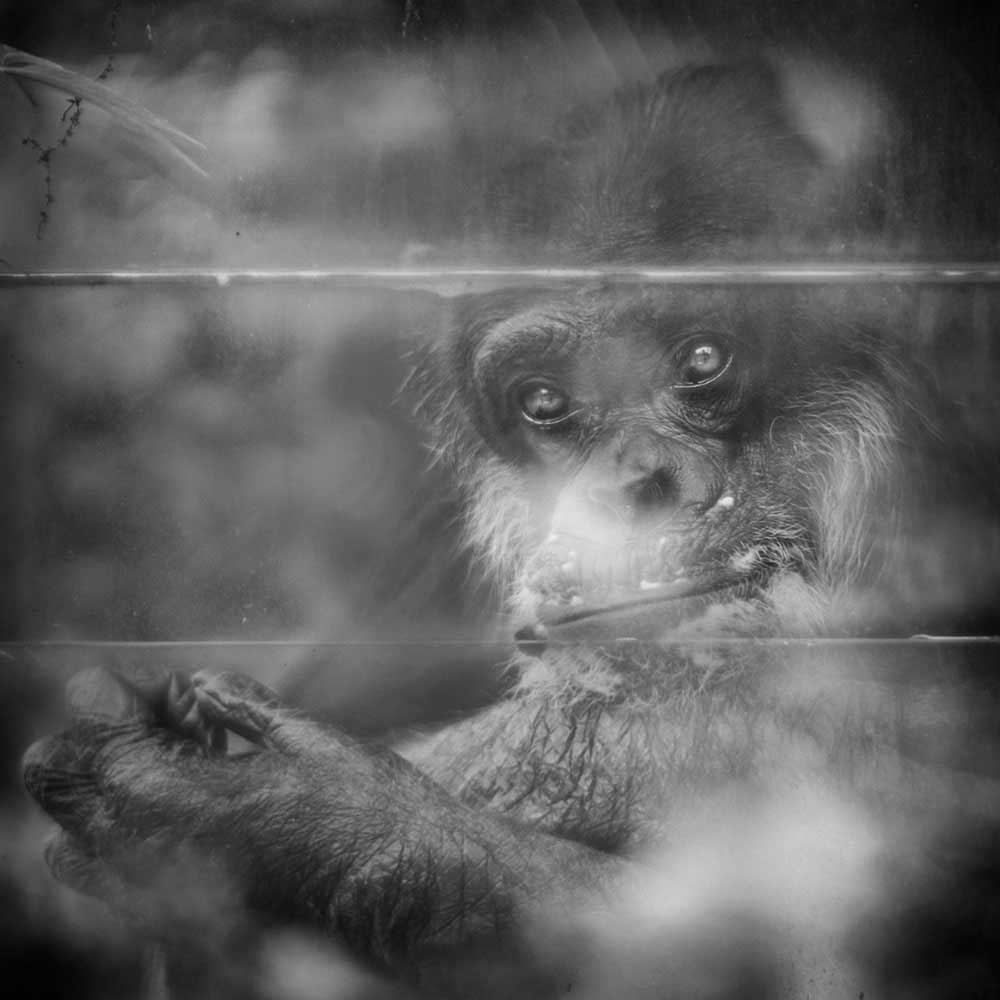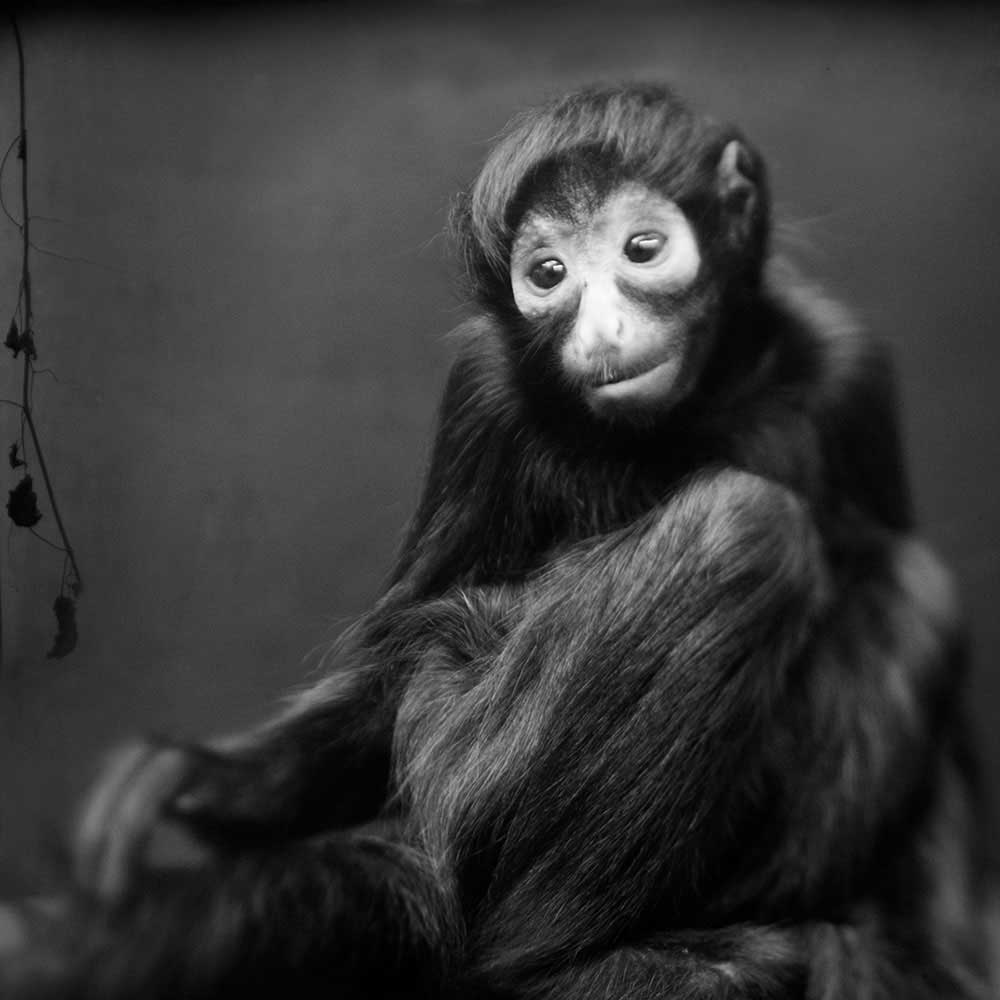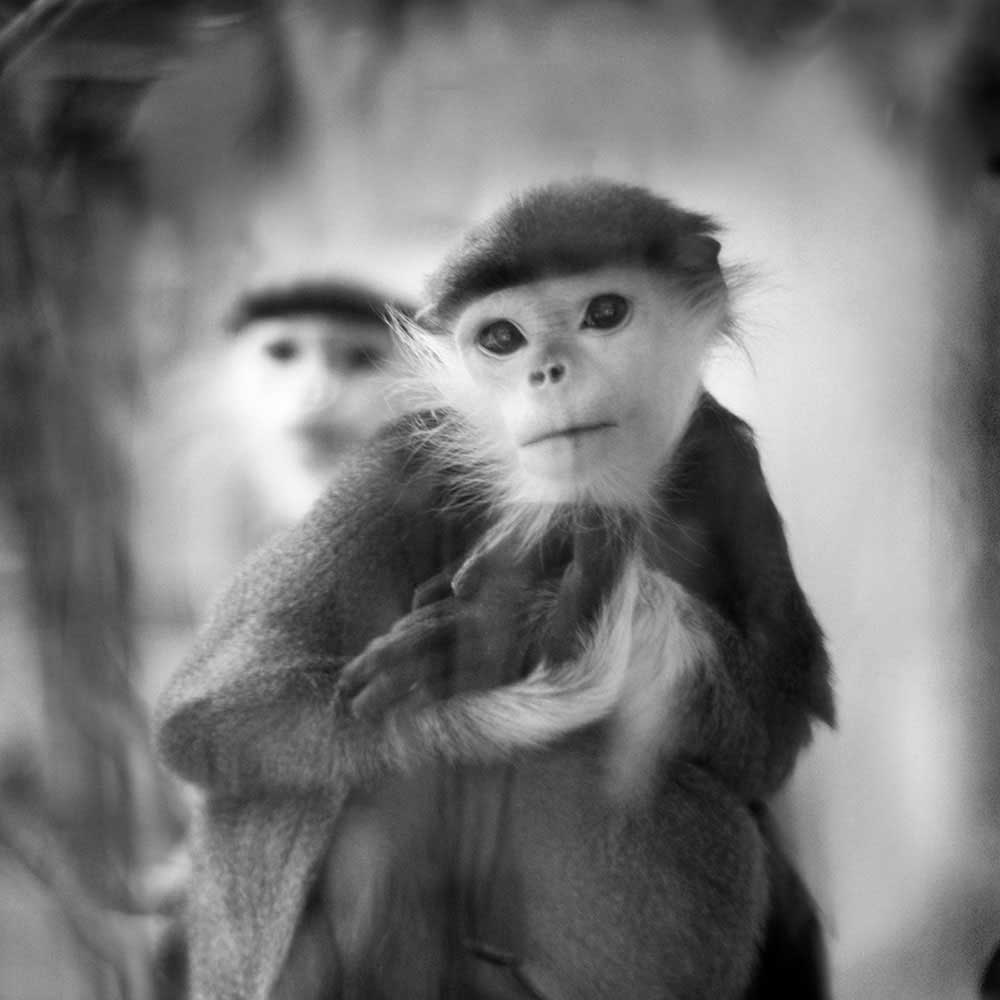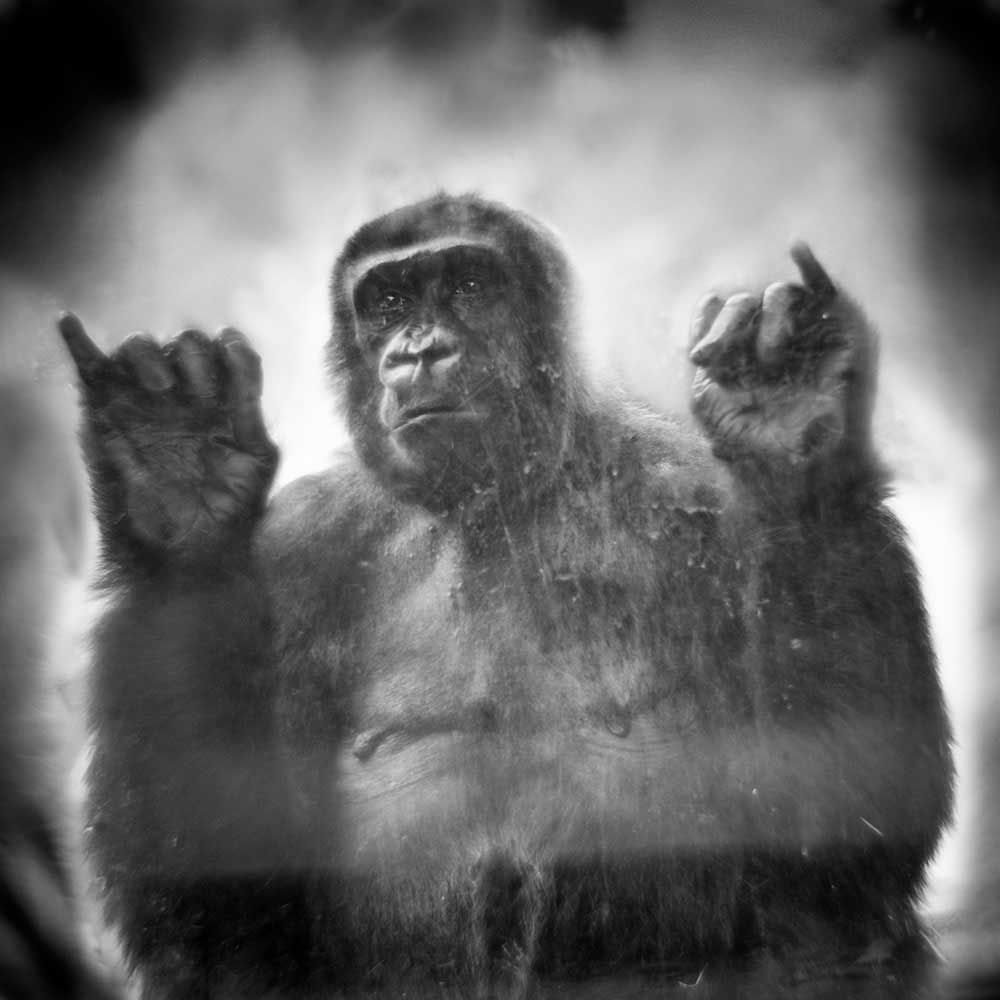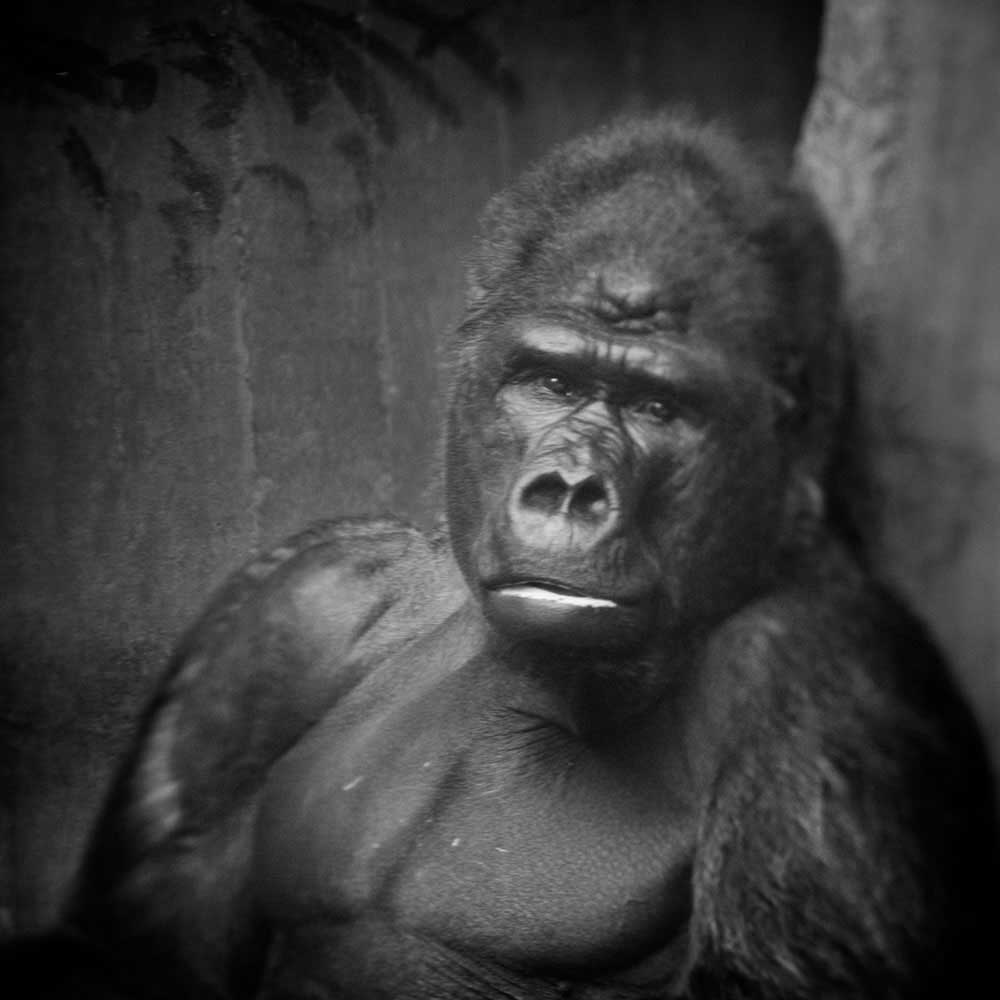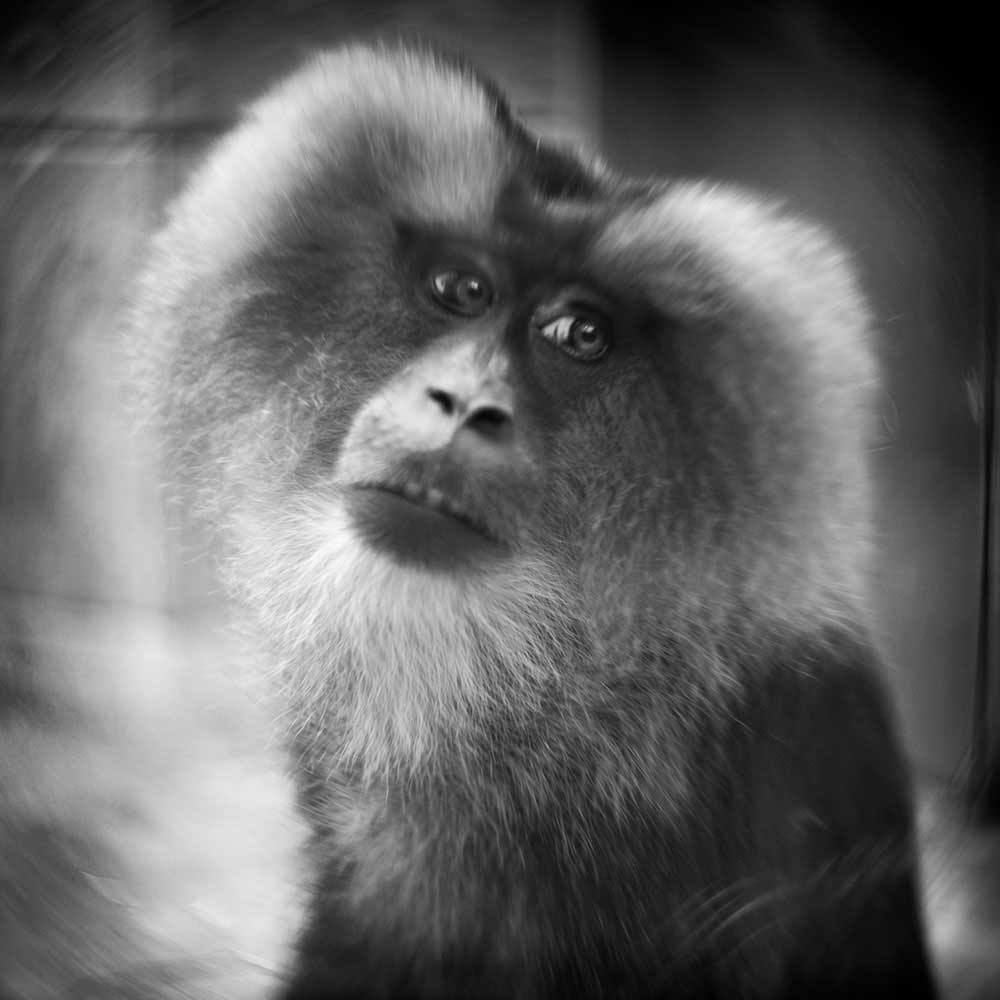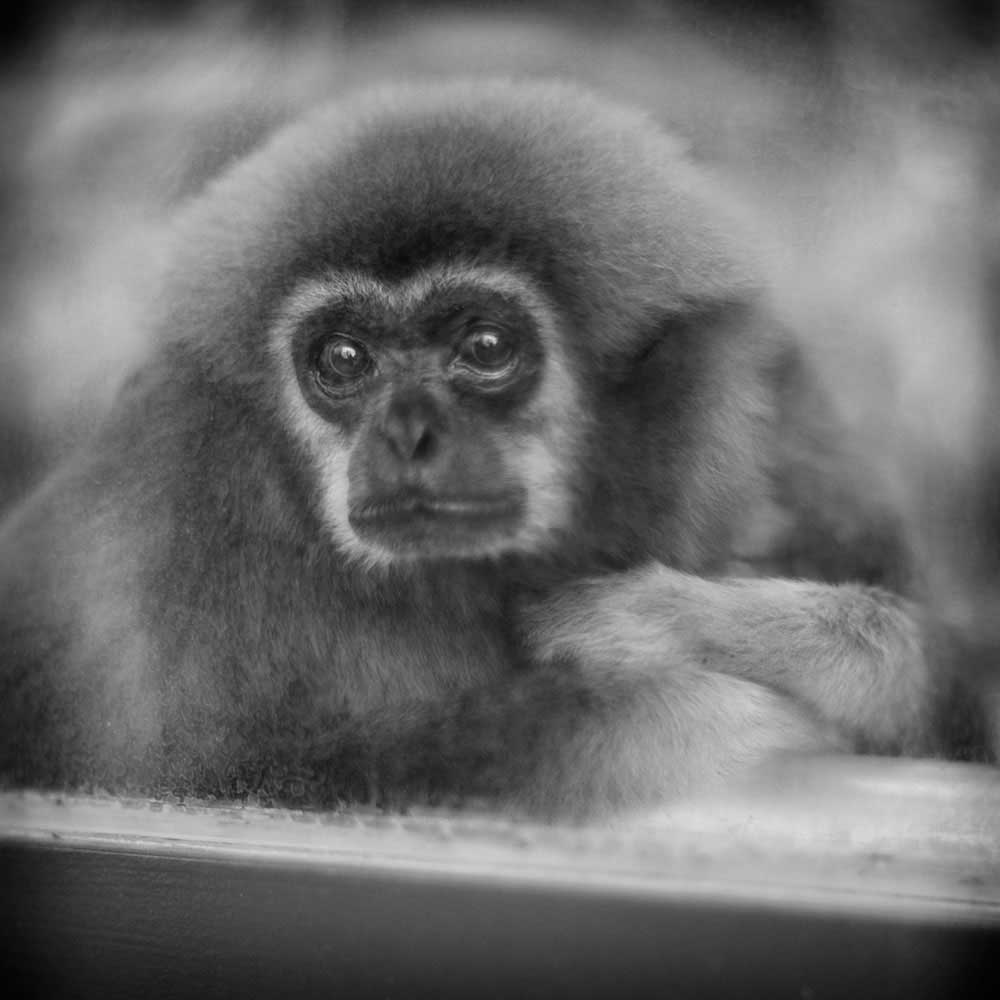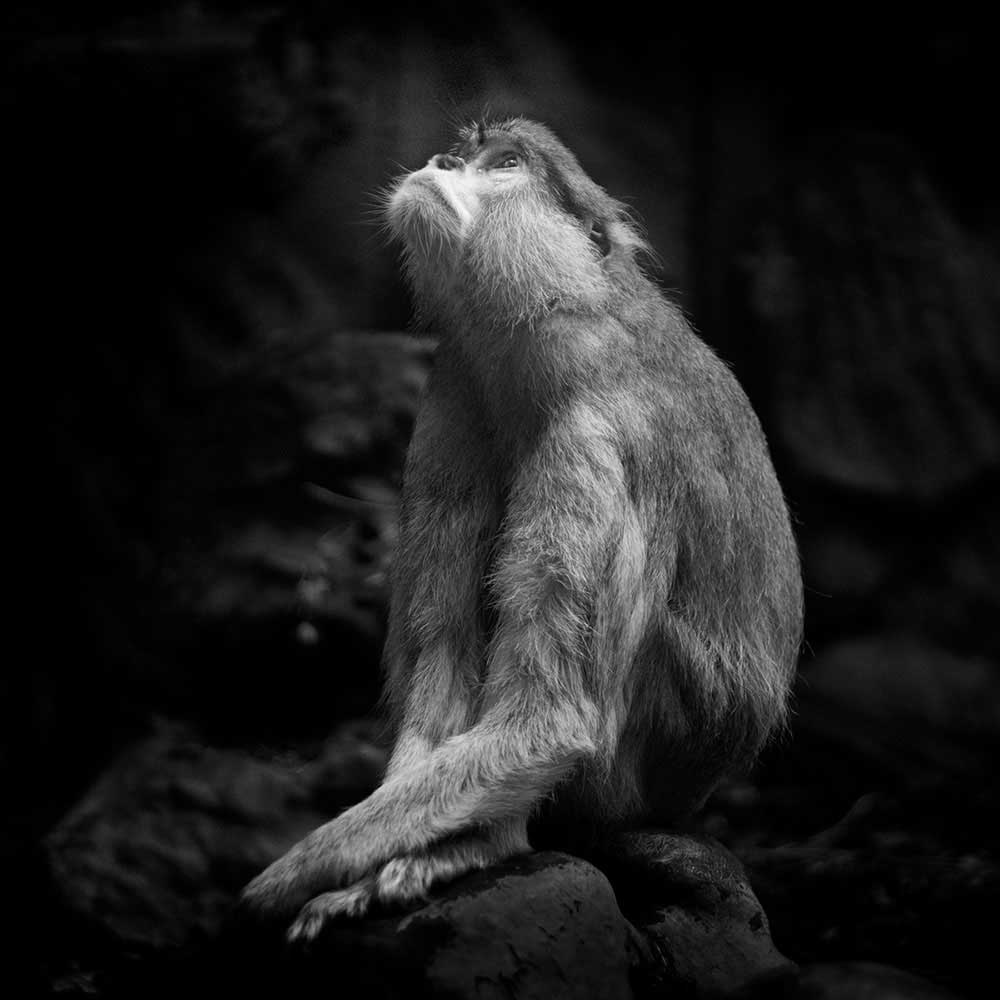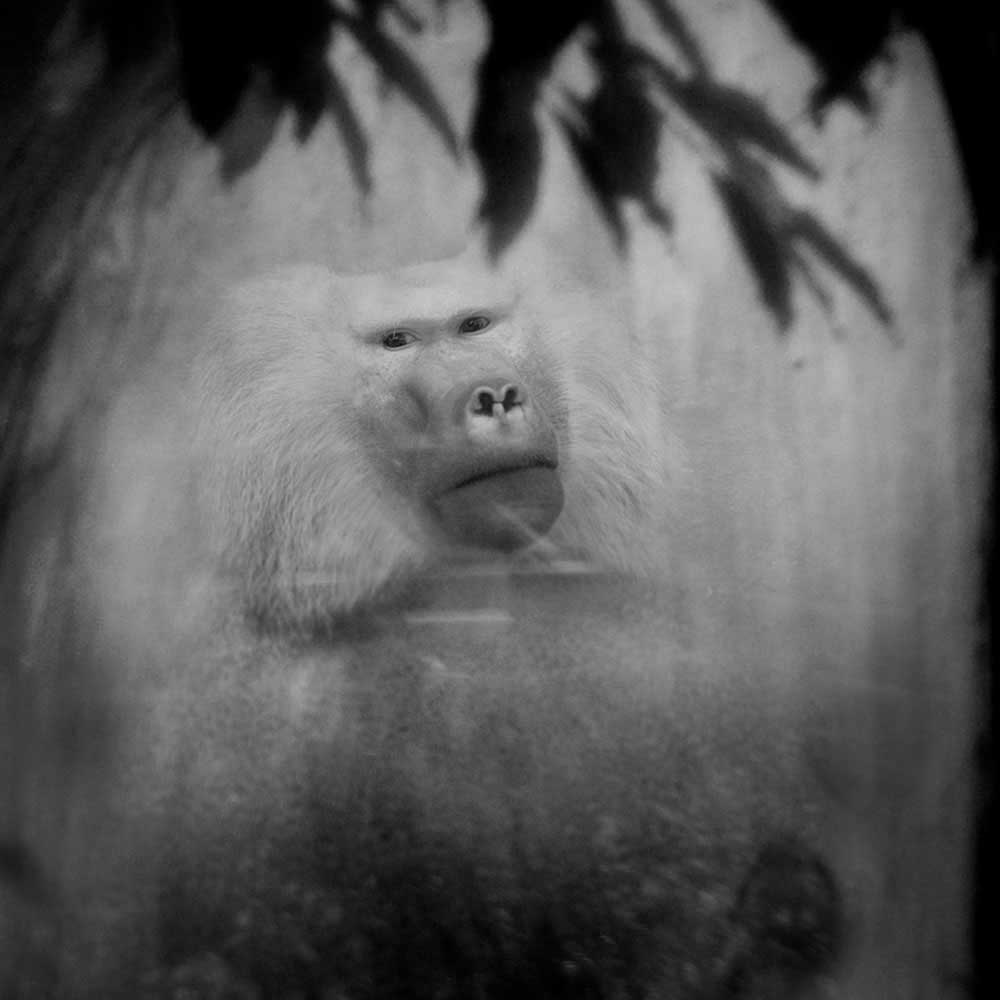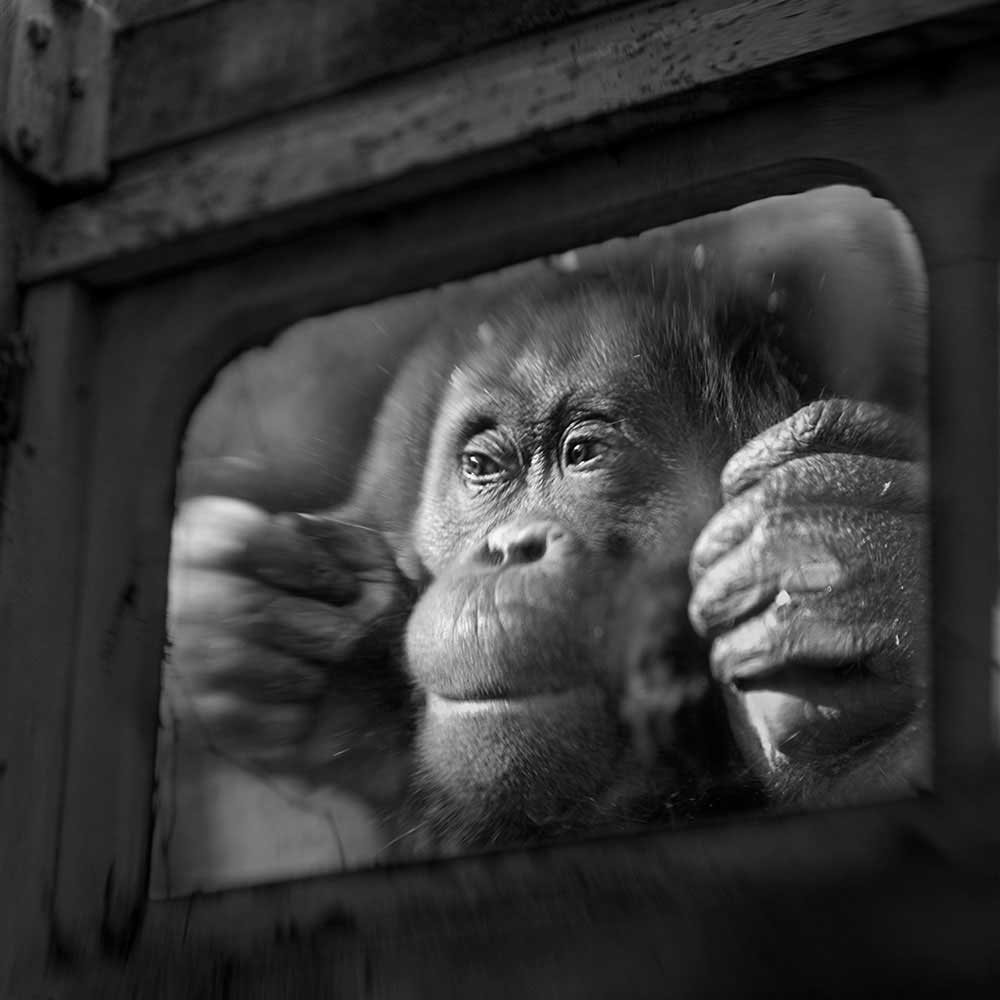 About Anne Berry
Anne Berry is an artist from Atlanta, Georgia. Her photographs investigate the animal world, the domain of childhood, and the terrain of the Southern wilderness. She often introduces themes and metaphors from literature.  In 2013 and 2014 Critical Mass included her work in their Top 50 Portfolios. Anne has had solo exhibitions at the Centre for Visual and Performing Arts in Newnan, GA, The Lamar Dodd Art Center in LAGrange, GA and The Rankin Arts Center in Columbus, GA. She has exhibited nationally and internationally, including The Fox Talbot Museum in Lacock, England, SCAN Tarragona in Spain, The Museum of Photographic Arts in San Diego, and the Ogden Museum of Southern Arts in New Orleans. Books include Through Glass (North Light Press, 2014) and Primates (21st Editions, 2017). Anne's work is featured in National Geographic Proof, Feature Shoot, Hufffington Post and Lens Culture, among others. Her work is in many permanent collections, including the National Gallery of Art. Anne lives in Newnan, GA and is represented by the Catherine Couturier Gallery in Houston. [Official Website]