Manuel Armenis is an independent street and fine art photographer based in Hamburg, Germany. He was born in Mannheim (Germany) in 1971.
He studied at Icart, École de Photographie in Paris (France), and at the University of the Arts in London (England). The emphasis of his practice is the realization of long-term projects with a focus on exploring the human condition within everyday and commonplace urban environments. Manuel´s work has been exhibited internationally in galleries and was published in leading contemporary photography magazines and online. Manuel lives and works in Hamburg, Germany. [Official Website] [Print Version] [Digital Version]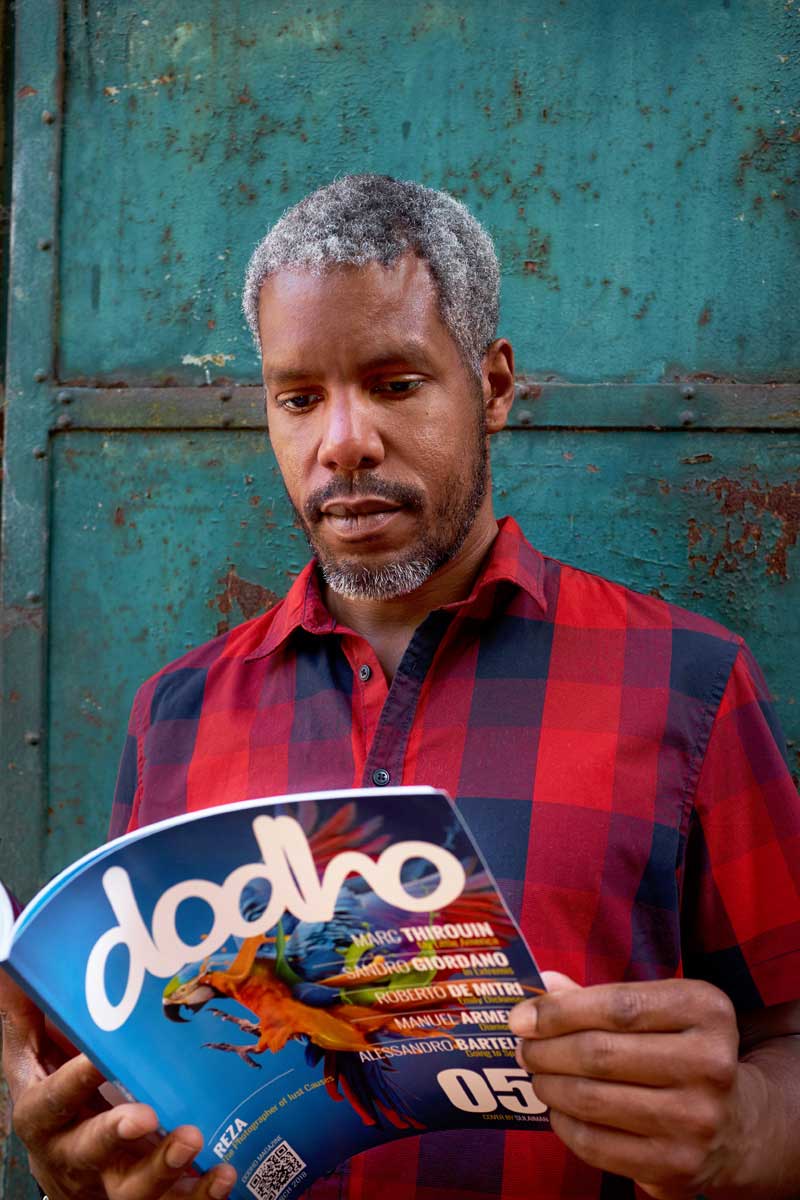 How did you get interested in photography?
As a teenager I was browsing through the sports books section at my local public library. And between all those books on basketball, swimming and running, I suddenly stumbled upon a photography book that someone had accidentally misplaced there; it was a monograph showing the work of American Photographer Gordon Parks. I looked it through, closed it and knew right then that taking photographs was what I wanted to do for the rest of my life.
What inspired you take your Diamond Days project?
I wanted to explore the everyday, the unspectacular, the often overlooked. I was interested in capturing that which seems to be encapsulated in the so called banal. Something that is sometimes difficult to define. We usually try to ignore the ordinary, we quickly label it boring and unattractive and are keen to look the other way.
But we never seem to be able to get rid of it entirely, as it is a part of ourselves, our past and our present, our lives, our hopes and dreams. Fulfilled or not.
How would you define your general style photography?
I guess one could say that the core of my photographic style is observation. Everything originates from looking at what surrounds me and from working with what I find by just looking at the world and then to transform it into something else. I want things to be recognizable but to also contain a layer of ambiguity. That way pictures can be both, familiar and strange at the same time.
Could you please tell us anything about your technique and creating process?
I always try to approach photography with the naive mind of a beginner. Because then the emphasis is less on capturing but rather on being captured by what you encounter. It is more about being touched, surprised, intrigued and fascinated. This is how you continuously grow your capacity for curiosity and empathy. Don´t go chasing "great" pictures. Just be open and receptive to what you see and to what happens in front of you and dedicate all your attention to it. Good photography might come from this, or it might not. But it is essential to free yourself from the desire to produce great images.
In your opinion,what makes a good Photography
I believe that a good street photograph shows a fragment of life and depicts the extraordinary in everyday situations. It should point beyond itself and beyond what it shows directly. It should contain a universal layer that makes us wonder what it means to be human and what life is about.
How much preparation do you put into taking a photography?
Preparation is what you have done in the past. Trying, practicing, failing, then trying again. Learning about the history of the medium and about the masters. Acquiring technical skills. And then, one day, there comes the moment when you should free yourself from all of this. Just throw it out of the window with a smile on your face. Because this is when it is inside of you, internalized, an extension of your intuition. This is when you find your way back to the simplicity and purity of photography. Then you are prepared.
What do you think makes a memorable project?
Coherence is the strongest indication of authorship.
How do you know you got the shot you wanted?
This is such a weird thing and I so wish that I could explain it better, but I can´t. When you got the picture you just know it in an instant. You don´t know why and how but you just know it.
Your idea of the perfect composition?
The perfect composition does not introduce itself by screaming "perfect composition". It just fulfills its duty in regards to the overall integrity of the image without drawing unnecessary attention to itself.
What would iI find in your Camera Bag?
Usually you would not find me with a camera bag in the first place. But if you did it would most probably contain a small rangefinder or mirrorless camera with a fixed or prime lens.
How important is an awesome website for your business and how has social media played a role in your photography ?
A strong website is not negotiable in this day and age. Social media is a powerful and wonderful tool for those who are skilled, talented and dedicated enough to make it work to their advantage.
What future plans do you have? What projects would you like to accomplish?
Right now I am working on a new project which I intend to release later this year. Photography is a life-long journey with no hard-set destination target. And this is what makes it so valuable
Finally, one las question. What opinion do you have of our print edition?
The format is great, the work of the featured photographers is very strong and the print quality is simply outstanding.