I am ethnographic photographer and scientist based in Johannesburg, South Africa. Over the years, my travels took me across many countries and continents, diverse cultures and harsh environments, an experience which allowed me to fully understand, and appreciate diverse beauty of our planet.
Focus of my photography is on everyday human activity, documenting expressive culture and tribal heritage, beauty and struggle, which inspires me to live with depth and purpose. My assignments involve both freelance work and collaborations with various NGOs, focusing on raising health and social awareness and to empower most vulnerable and less privileged members of our societies. I actively support human right movements and conservation efforts.[Official Website] [Print Version] [Digital Version]

How did you get interested in photography?
Growing up I had an old Zenith film camera, but since I have chosen career path in science instead of art academy, photography took a step back. It wasn't until 2010, when my life took slightly different direction and I was able to travel more extensively, which in turn brought me back to photography. Initially, I was shooting for fun, however, shortly after I developed more serious approach to photography, and began shooting with increased focus and depth.
What inspired you take your images?
Beauty and harmony between nature and people, their lives, struggles and celebrations, joy and sadness of everyday humanity.  At the same time my storytelling focuses on social challenges often faced by indigenous tribes, such as government villages imposed upon Mentawai or drastic changes in food resources as experienced by many African tribes. Culture is not static, but a dynamic, it evolves and we adapt to changes, I believe it's important to document human activity as it relates to particular culture over time in order to understand challenges faced by people, coping mechanism and potential solutions.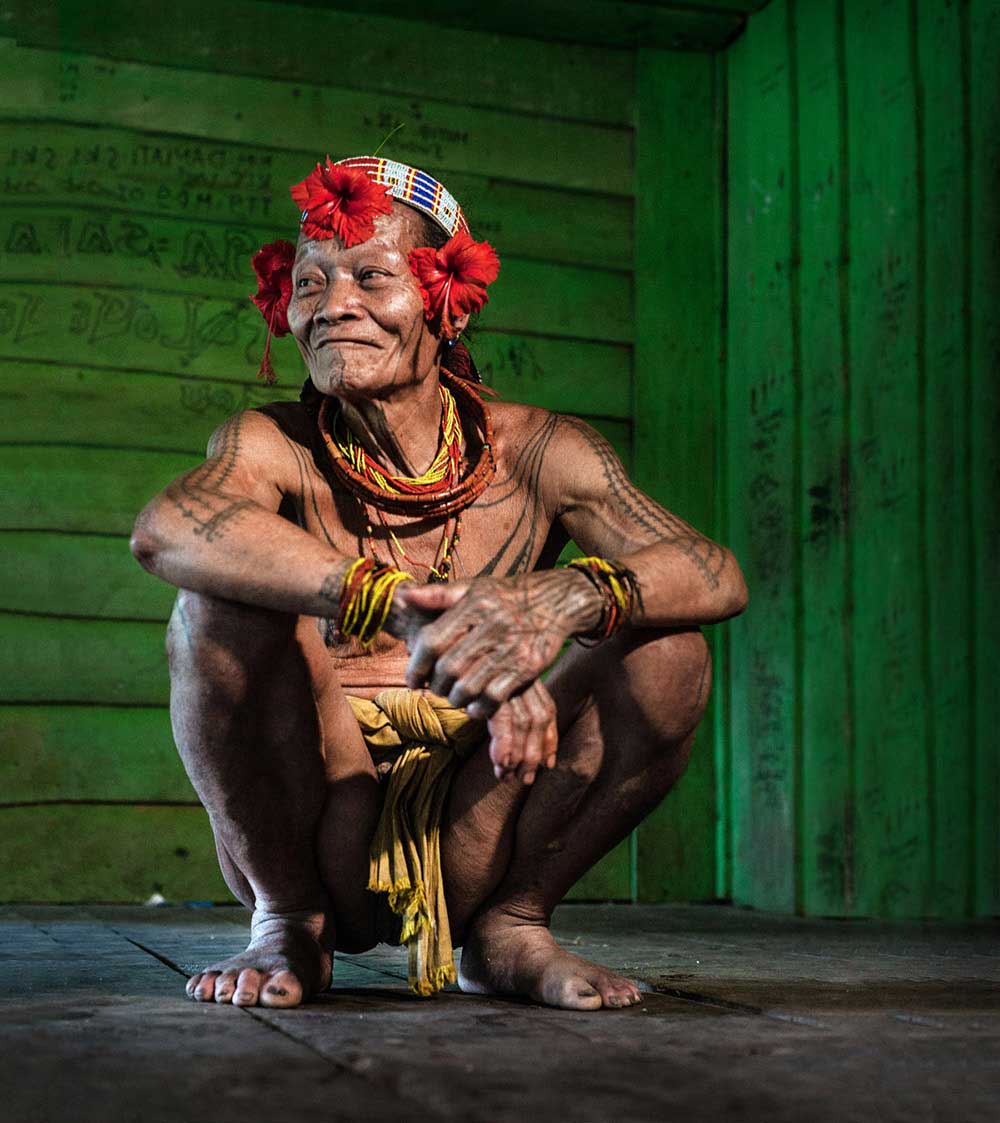 How would you define your general style photography?
It's a collection of intimate portraits and vivid photographs documenting lives of indigenous and tribal cultures, focusing on understanding of the challenges they face. My projects with NGO focus on health issues and humanitarian relief.
Could you please tell us anything about your technique and creating process?
The most critical part is connection between me and environment, the more intimate and trusting interaction I have with the tribe the more I blend into their daily life, without being obtrusive. I basically go with the flow of things and adapt to circumstances.
In your opinion, what makes a good portrait?
Capturing the true identity of the person in front of the lens, vulnerability and unguarded emotions, so that each picture tells a story, one that is personal, cultural, and human. Portraits which are more than a picture, but a story about different cultures around the world.
How much preparation do you put into taking a photograph?
Rather extensive, one of the most exiting parts of a new project is doing the research, so yes, I do gather as much information as possible from diverse sources with regards to history, culture, traditions, language, weather and so on. Before the trip, I always make sure that my gear is fully functional and that I have a backup in case of accidents.
What do you think makes a memorable project?
Feeling of connection with the tribe, belonging and acceptance, being able to exist side by side with the members of the tribe, without hampering their daily routine. Cooking meals together, chatting over the fire at night, asking questions and satisfying their curiosity. Knowing I have made an impact and told the story with depth, dignity and integrity.
How do you know you got the shot you wanted?
It will sound odd, but I feel it. When I lived in Thailand, I used to shoot Muay Thai fights professionally, sometimes 4-5 nights per week, due to dynamic associated with the sport, one doesn't have a chance to keep on checking monitor or shots taken, so you got to set up camera and just trust yourself, fully immerse in the moment and shoot with passion. Passion and excitement is critical to successful photography and post processing, you got to feel it, or there is no point!
Your idea of the perfect composition
Clean with clearly defined focus and purpose, relevance.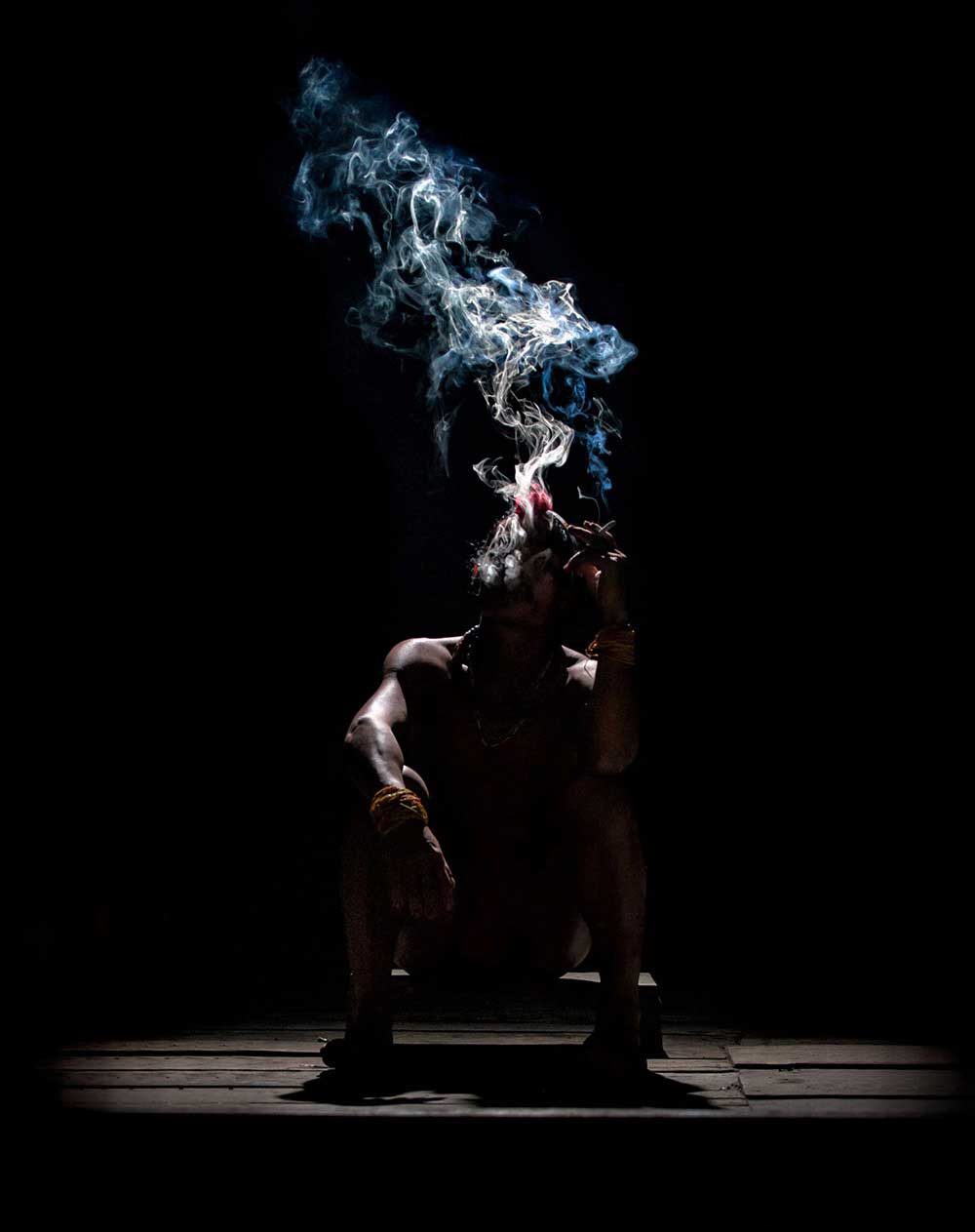 What would I find in your camera bag?
Canon 5D MkIII primary body and MkII-1Ds as my backup, along with canon lenses (50mm, 15-35mm, 70-200mm, fisheye and Petzval). Few filters (polarized, ND and graduated), external flashes, soft box, couple of LEDs
How important is an awesome website for your business and how has social media played a role in your photography?
I consider website to be very important, especially for a commercial photographer. Social media, hmmmmm, it's the never-ending internal battle, I do use instagram to follow work of photographers I admire, I use it as a research tool as well.  I do not believe that a popularity of a particular post is a validating factor. One must use social media with caution, I do share my work, but social media has very little or no influence on the way I think, shoot or edit my photos.
What future plans do you have? What projects would you like to accomplish?
Many plans, as far as science and photography is involved, most definitely 2018 will involve quiet few projects in Africa as well as follow up project in Indonesia. I would like to be more involved in NGO projects involving human migration and humanitarian crisis we are currently experiencing across many continents.
Finally, one las question. What opinion do you have of Dodho Magazine and Life in Color 2017?
Dodho Magazine have been an integral part of my professional career in more ways than one, besides incredible worldwide exposure besides some of the most talented photographers, there is also aspect of mentoring and encouragement from magazine editors, Thank you Maria, it means a lot ! It is an honour and privilege to be featured in Life in Colour 2017 book, let's see if I can reaped it