In December 2012 I went to Bangladesh with the intention of spending a few days on vacation. I did not know anything about the country, and I have to admit that I went because I got a cheap plane ticket to Dhaka, its capital.
The day after my arrival and to start somehow, I asked a taxi driver to take me to see an interesting place. He took me to the National Parliament building. As soon as I saw it I knew I was not going to like it, so I turned around. Then I saw a peanut seller walking around, I went to him and told if I could take a picture of him. He stopped, smiled and accepted. It was from that moment that my true experience on the streets of Bangladesh began.Then I decided to wander around the cities; one day I went to a shipyard to see how they fixed and scrapped the ships; another one I walked through the train tracks to see the life on both of its sides; I also went to see a brick factory, and so on…I spent most of the days walking the streets and seeing how their inhabitants were living.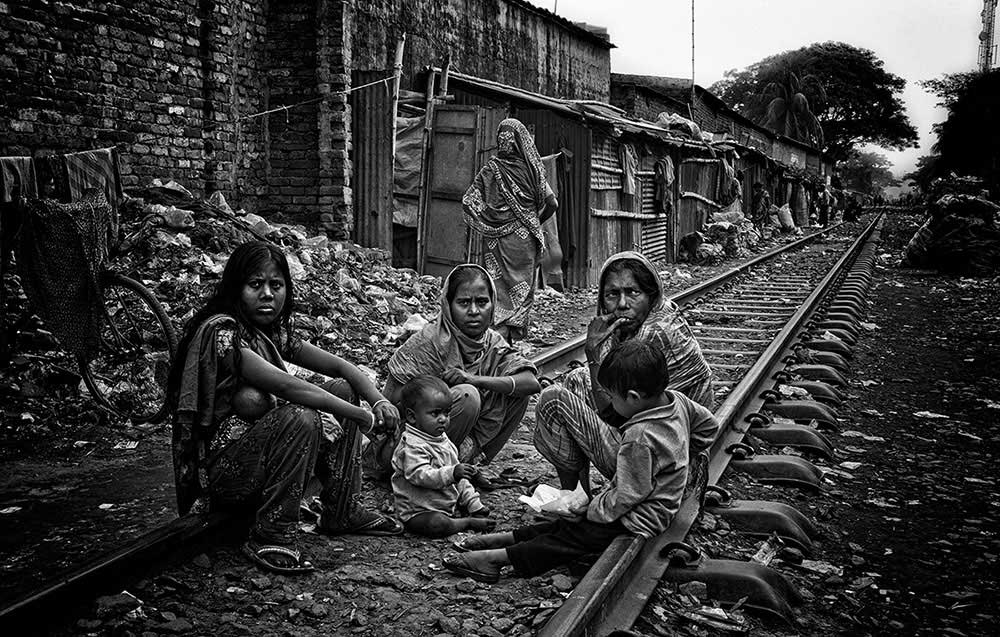 Very often people stopped me and asked how I was called, where I came from, if I wanted to have a cup of tea, etc … I remember a man in a suit who came to me and introduced himself as a journalist of a local newspaper, and that after a little conversation he said goodbye thanking me for being there. Others invited me to go to their homes to eat with their families … One of the things that caught my attention was the reaction of a man who helped me a lot to get to know the city of Chittagong. He was the receptionist of the hotel I was accommodated in, and he was very angry with me because, according to him, I had seen him on the street and I had not greeted him. And how could I not say hello to someone who had helped me so much? The truth is that I did not see him.
The next day, at night, a strong earthquake caused the hotel to tremble. I got really scared, because I was on the sixth floor of a tall building and it looked like it was going to fall. Next morning almost all the guests of the hotel left, I did not know if it was by the shake or by something else. I thought to do the same, go to another safer hotel, but the receptionist told me that there was no problem, that I was safe out there. So, I was wondering: how am I going to go to another place and ignore the advice of someone who got angry for not saying hello on the street? Of course, I stayed. It is this kind of experiences, full of humanity, that make me see things differently. Now I could say that I know something about the country. And, although the photos of the project are in black and white, the people and the streets of Bangladesh are full of kindness and great colors.