Inspired by the aesthetics of Edo Period Japanese shikki (Lacquerware), traditional Chinese brush painting, William Morris's wall covering design and the Chinese Gongbi pictorial style.
Adopted the tranquillity and smallness illustrated by Masao Yamamoto's work of art coupled with Miho Kajioka's tanzaku design, Paul Cupido's color toning and their serene attention to simple things; this project expresses a more intuitive personal artistic vision, and one that resonates with what philosopher, Yoshinori Onishi, categorized as Wabi-Sabi which strives for a "wandering walk" between reality and the metaphysical realm.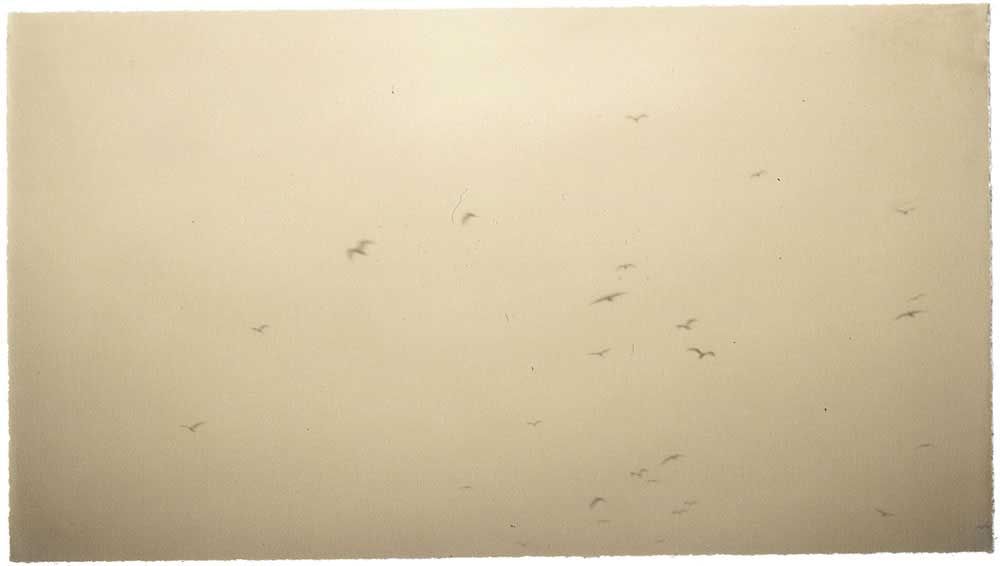 The high contrast sets the subjects apart from the background to achieve an isolation of the object, creating a two-layer image. What diverges from the masters' works is the fact that the subjects are therefore left floating in the void with no reference to any context. The monochromatic image deprives the diversion of the colorful. Through those interventions, one is then forced to focus on one archetype, e.g., the form of the one particular mum (Chrysanthemum), the being of ducks in general (鳞波) and countless birds as one (Birds). The goal is to exclude as much visual distraction as possible to evoke the Kantian beauty within one's mind, making the image less naturalistic and thus purify the beauty, thereby imitates the philosophy of the traditional Japanese black-gold decorative design. Jun'ichirō Tanizaki in his book In Praise of Shadows proposes that the mystery of use of black background lies in the possibility of its content. The contradistinction between the object being (i.e., the photographed objects) and the void full of possibilities (i.e., the black background) emphasises the concrete existence of the depicted object. A wandering voyage between singular and universal, beauty and absence, existence and void.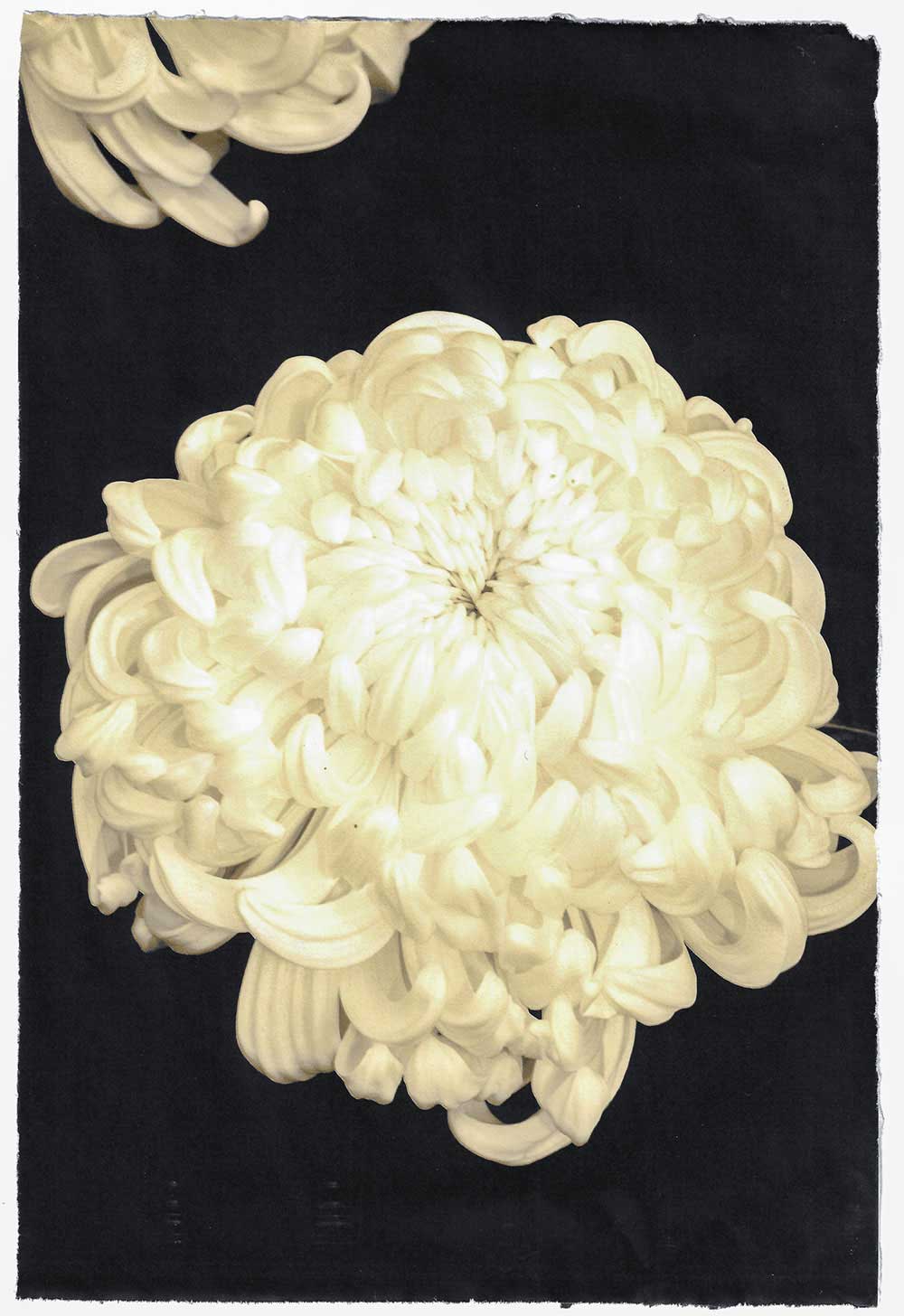 The photos are printed out on glossy papers for the reflected texture similar to lacquerwares. Most of the photo size are around 4 by 6 inches, some works such as Tanzaku would be exceptionally smaller to mimic the small lacquer objects. One can thus see the resemblances of the Japanese lacquer decorative pattern, since lacquerwares were the best medium to manifest the aesthetics of Wabi-Sabi — a favour of "in between". The work challenges the essence of photography as a hyper-realism art medium. Photographer Barbara Cole achieves this by capturing impressionistic imageries. The project does this by producing images of what Christopher Dresser during the New English Art movement would call a "semi-conventional" design, thereby moving one step away from naturalistic depiction by adopting east Asian conventionalized imagery. It further blurs the boundary between the concept of artistic photography and decorative design, therefore raising questions concerning the distinction between art and design. The project strives for a photography style which moves away from realism and approaches a more conventionalized expression. One that wanders between reality and impression, between naturalistic and conventional.