Hold Me Tight is my reconciliation with aging. I recently turned 40, and this project has been my version of a midlife crisis.
It exists in a state of nostalgic reverie, idealizing my younger days. Those days have slipped away, but I'm not ready to let them go. Through this project, I'm coping with the loss of my youth by reliving it through staged images.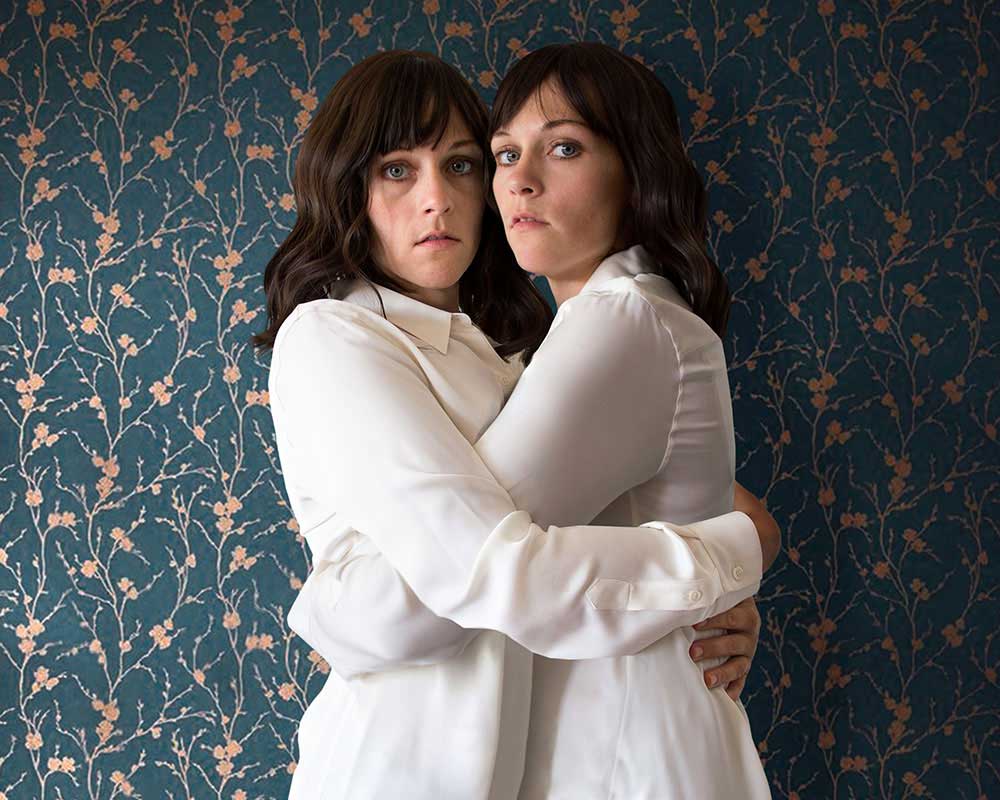 I began this project when I turned thirty-eight; it was the first time I started feeling dread about my birthdays. I was approaching forty quickly, which felt like a scary number because it meant crossing the threshold into middle age. Reaching this milestone continues to stir complex feelings. My perception of myself as a young woman no longer matches the person I see in the mirror. I'm proud of the woman I've become, but I can't shake the uneasy feeling of knowing that half of my life is behind me.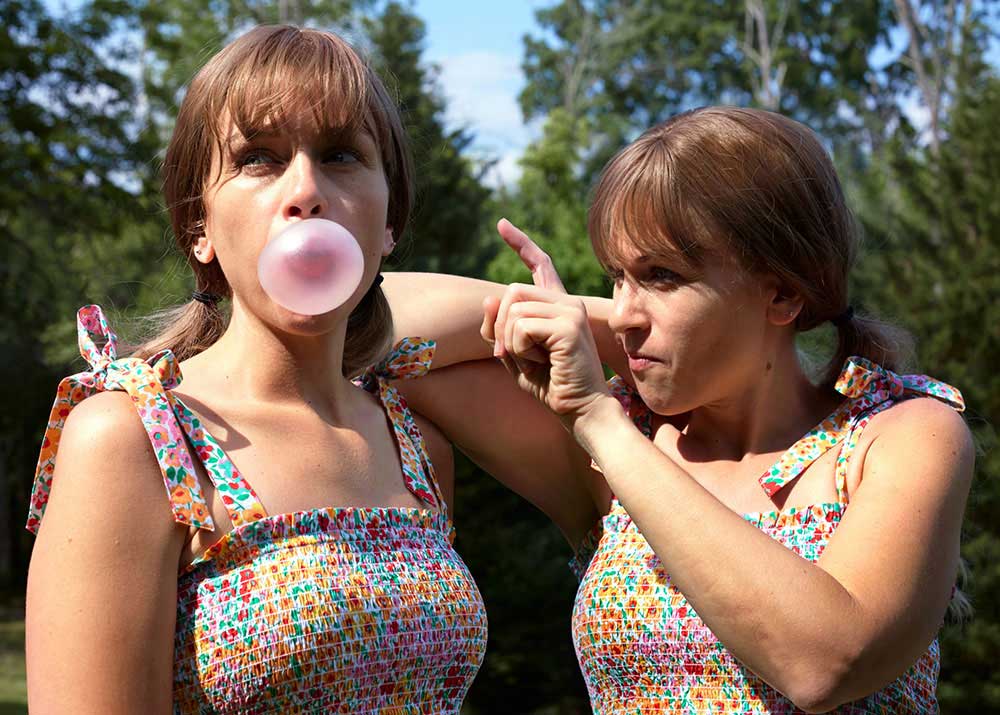 These performative self-portraits are my way of articulating my experience with growing older. Both females in the images are me. I photograph myself multiple times and then stitch the images together to create an exchange between past and present. By duplicating myself within the image, I imagine going on a journey with my former self. Embracing her, I tried to hold onto the feeling of her.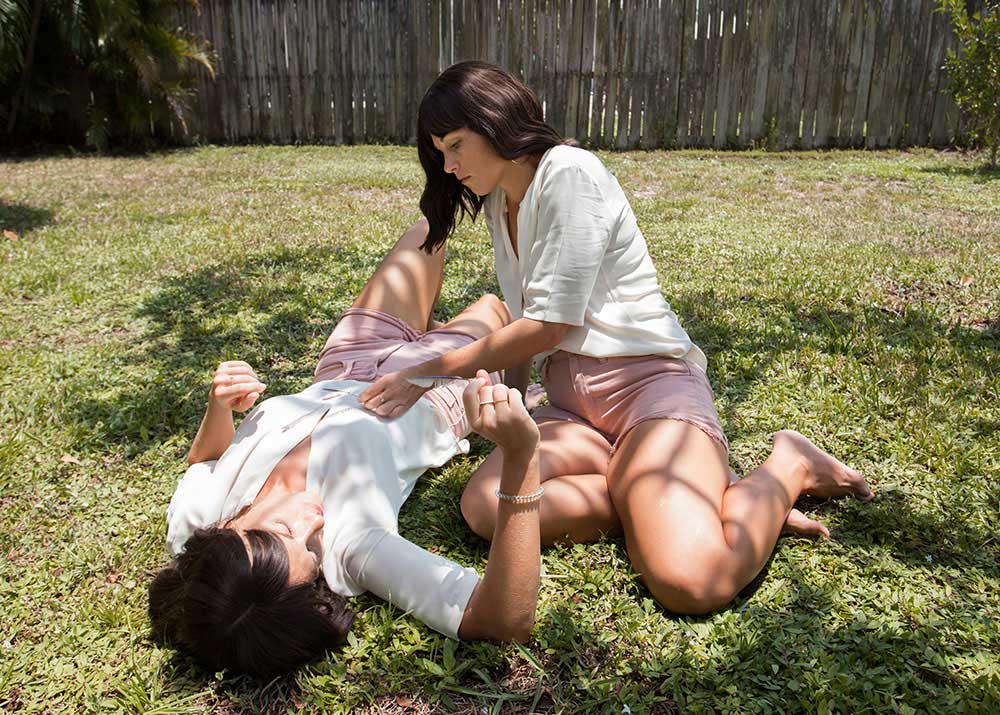 The scenes I create through this process conjure memories of my younger days. I'm giving myself a space to play and re-experience that ephemeral spirit of youth while I mourn its loss. I portray both versions of myself the same to express the idea that it is my present self revisiting a memory. I sought the subtle moments that hint to an inner dialogue. I want to be able to look at the images and get lost in all the possibilities of them. By sharing this personal journey, I hope the viewer will find something that resonates with them.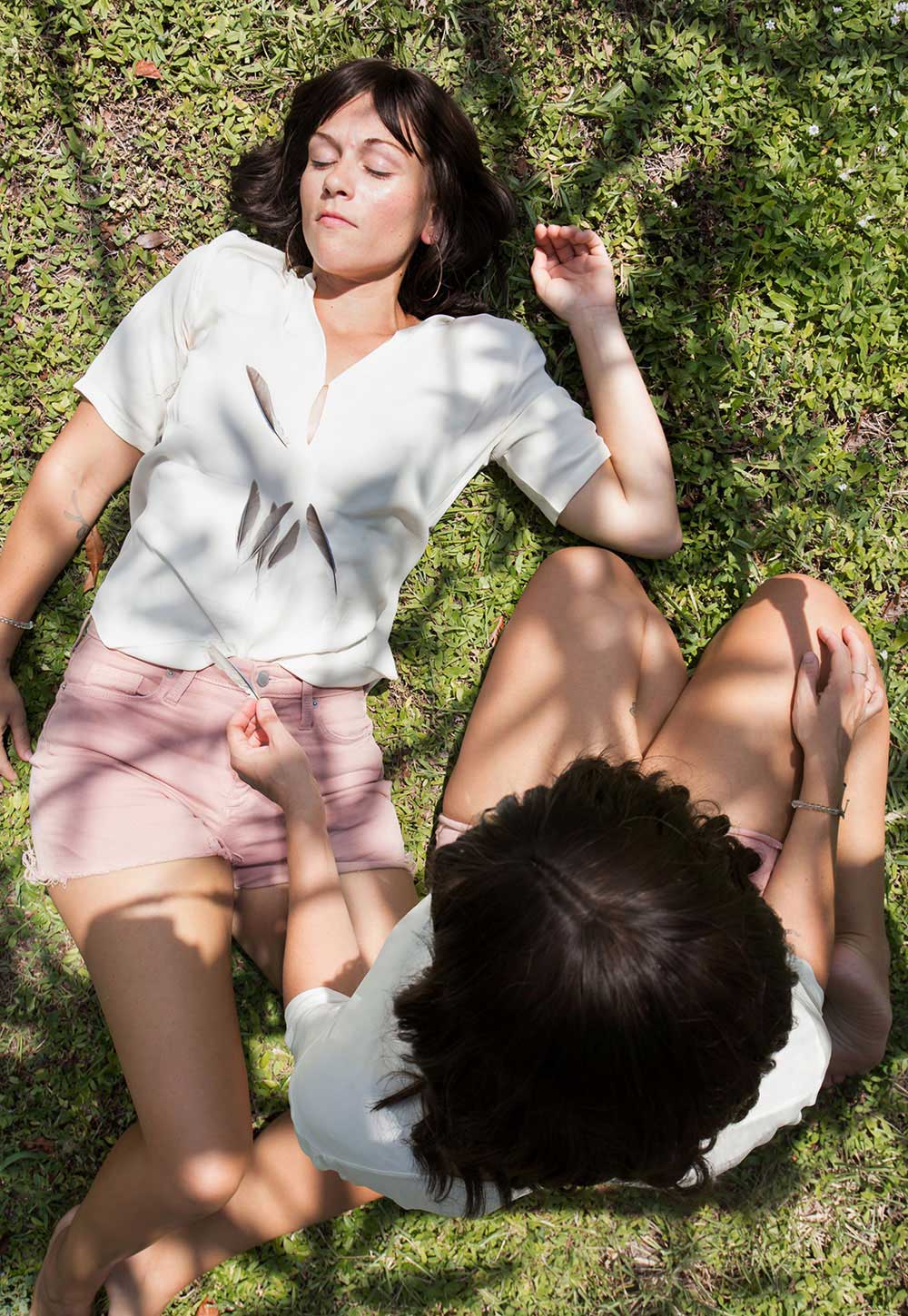 About Chrissy Lush
Chrissy Lush is an artist from New York. She earned her BFA in Photography from SUNY Purchase and her MFA in Photography from Parsons The New School. She attended Arteles Creative Residency in Haukijärvi, Finland in 2014. Her work has been shown both nationally and internationally at Lyceum Theatre Gallery, Photo Place Gallery, Soho Photo Gallery, Cuchifritos Gallery, PH21 Gallery, Space Between Gallery, Orchard Gallery, and Lacda. She received the first-place award in the abstract category for her image Smear in the Professional Women Photographers Organization's 35th Anniversary Show. [Official Website]