Official Website : www.hipa.ae
The Hamdan bin Mohammed bin Rashid Al Maktoum International Photography Award (HIPA) has wrapped up its participation at the second annual Expo 2020 YouthConnect at the Meydan Racecourse in Dubai.
The participation in the 2016 edition of YouthConnect included the announcing of winners for the previously launched photo competition for GCC youth, two workshops for participants and an onsite Instagram competition for budding photographers.
HIPA had previously launched a photo competition along with Expo 2020 for young people across the GCC (aged 16-25) which ran until the 30th of September 2016. The competition consisted of three themes which also matched the subthemes of Expo 2020; Opportunity, Mobility and Sustainability. The winners for the competition were announced at the YouthConnect event and were 20 year old Emirati Kanna Al Derei for Opportunity, 25 year old Bahraini Hameed Husain Isa for Mobility and 17 year old Indian photographer Sagar Johnson for Sustainability. Each winner received a Canon EOS 7D Mark II camera, as well as a place at a two-day HIPA practical workshop. HIPA also took the chance to host an onsite Instagram Photo competition for the youth attending YouthConnect. Young photographer Huda Bin Redha was the winner of the Instagram competition and received a Polaroid Cube as a prize.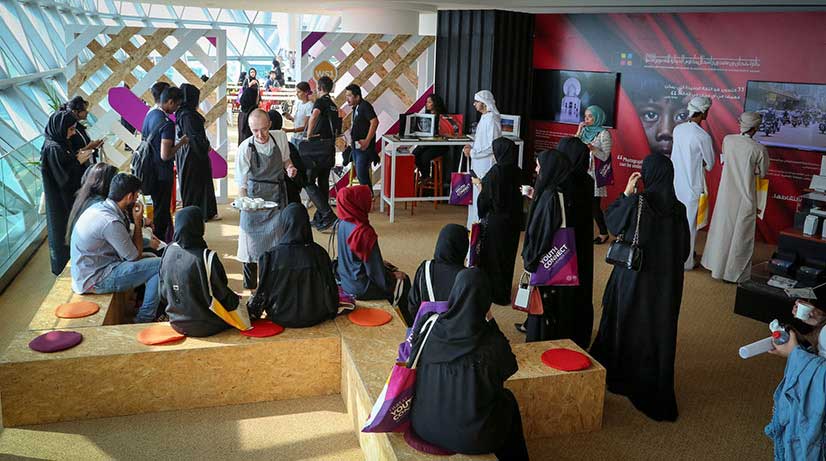 HIPA also presented two specialised photography workshops for attending photographers at YouthConnect 2016. The first of the workshops 'Intro to Professional Photography' focused on basic photography principles and various tips for young photographers to take their artform to the next level. The second workshop 'Understanding Photography Judging' introduced photographers to different protocols and rules to follow upon entering international photography competitions and ways to help them succeed.
Commenting on HIPA's participation, The Secretary General of HIPA, His Excellency Ali bin Thailth, said: "We are very happy with our second participation with Expo 2020 YouthConnect which I feel has added value to the great work we did last year. Nurturing the youth in the UAE and the region to take up photography and inspiring those already interested in the artform to excel in it is a major part of HIPA's vision. Therefore, we are delighted to have collaborated with Dubai Expo 2020 once again to further inspire the next generation of photographers to pursue their passions and excel through the brilliant YouthConnect program. I would also like to thank all the young up-and-coming photographers who participated and/or interacted with us through YouthConnect this year. These young artists are the future of photography and we will continue to encourage them to reach unprecedented heights."