This owner-run gallery, launched in 2001 in Cape Town, is committed to the development of successful and sustainable careers. To this end it has attracted the attention of both local and international collectors, museum directors and curators. The gallery's exhibition schedule over the past fourteen years is testimony to its commitment of hosting relevant and content-rich exhibitions by both local and selected international artists.[Official Website]
Can you please introduce yourself for those who don't know?
I am a gallerist and a curator based in Cape Town, South Africa. I curated my first exhibition in 1993. Worked at an art museum for three years, and in 1997 accepted a position as curator at a commercial photography gallery. I opened my own gallery in 2001. My early career was dedicated and focused on contemporary photography. Nowadays I have taken on curatorial and publishing projects outside of that medium.
Could you tell me a little bit about the Erdmann Contemporary?
It has been said that Erdmann Contemporary is difficult to pigeon hole. Perhaps because I have firm ideas of what I want, how I manage my gallery, and that I am involved in every step of the business. I do not follow trends nor jump on bandwagons. Our exhibition roster has always favored cutting edge exhibitions, exploring topical issues in innovative ways working with historically significant artists, or those at the forefront of contemporary practice. I work very closely with an artist during the built up stage of an exhibition, at least nine to twelve months before a solo exhibition and not less than six months on a group exhibition. We are a small team, but together we manage a very busy schedule working locally and internationally, on solo, group or traveling museum exhibitions, art fairs, talks and publishing. In addition we host live music events in our gallery each Friday evening. It is perhaps this aspect of combining creative events in our gallery space that sets us apart from other galleries. The changes of meeting an artist at our gallery are good, but so are meeting an opera singer, a well known musician or a fellow curator.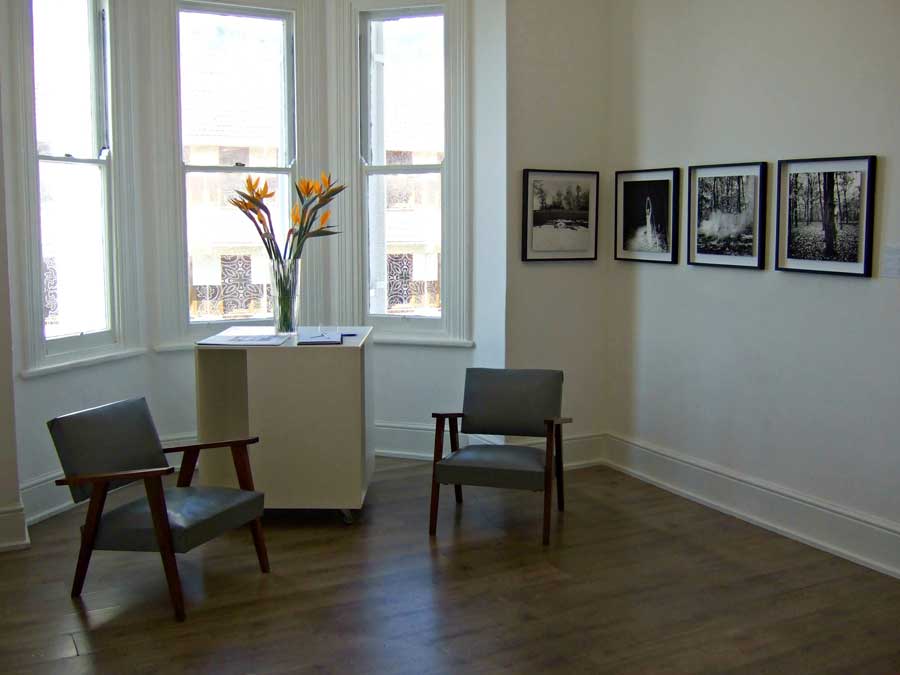 In general, what is your goal in curating art exhibitions?
Primarily to draw an audience for engagement. The exhibition, Roger Ballen/Die Antwoord hosted in 2012, broke all records in terms of visitor's numbers. The show remained topical in the media for five consecutive weeks. I extended the run twice to accommodate visitor's numbers. It was content that elicited the strongest response, and in order to engage and have an opinion, people felt it necessary to visit the gallery and view the show. It was exhausting but that is the reason why we host shows.
What is the secret of making a gallery successful?
Its exhibition roster and the quality of curation; the three C' – Context, Content & Curation.
How did you select the participating artists?
I search for talent by going to art fairs, graduation exhibitions, visiting museums. I am not a sprinter; I am a long distance runner. If I spot an emerging talent, I will wait at least three years to assess development. If the artist is still around, I will sign them up. I have long relationships with many of my artists, at least more than a decade. I very seldom, but have in the past, signed up an artist on the strength of a single photograph. But I would argue that those instances are often as a result of an alignment of personality, talent, drive and commitment.
What advice do you have for artists who have yet to find gallery representation– should they sit back, create, and wait for that day to come… or should they focus on self-marketing their art work?
My advice is research, and lots of it! Never approach a gallery unless there is a synergy with the proposed work and the galleries' programme. Research developments on editions, processes and printing options. Be informed and stay informed. Yes, self-marketing is important. And it is so much easier now; a decade ago we did not have social media platforms. However, likes on a Facebook page does not make an image a masterpiece.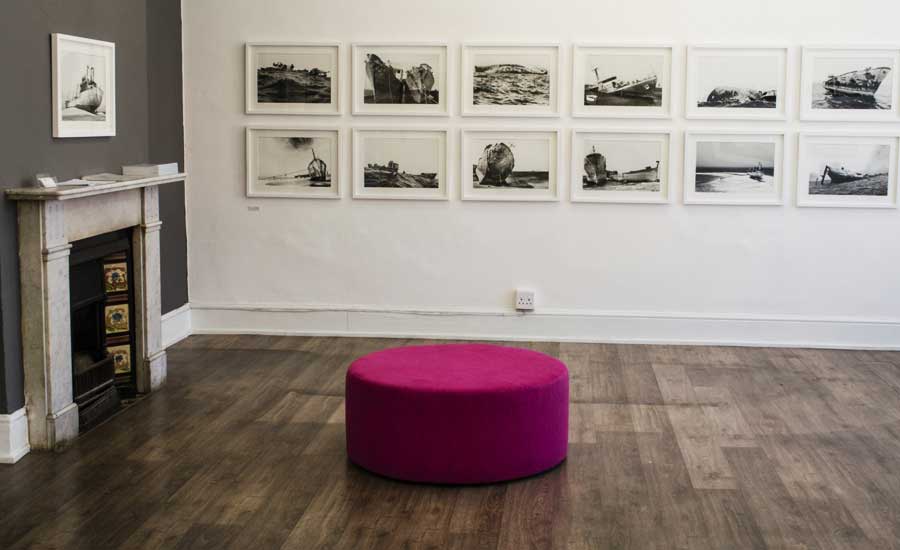 What advice would you like to offer other artists that might help them learn to better promote their work?
Make sure the artist statement is well constructed, offers insight into context, and relates to the body of work. An artist statement is as important as the actual work.
How would you sum up contemporary photography?
The most exciting medium of the past three decades, and the possibilities are just increasing. Contemporary photography has become more about constructing the image, the making of images, more so than the act of documenting. The photographic print that we see is the final product of an involved process; and it is that process that makes contemporary photography so extremely exciting.
Are there any future projects you are excited about and would like to share with us?
I am looking forward to a Nomusa Makhubu's participation in the upcoming AFiRIperFOMA Biennale in Lagos, Nigeria later this year. She will present an adaptation of her acclaimed Self-Portrait Project series.
In closing, is there anything you would like to say about your gallery or your roster of artists?
I am excited about celebrated street photographer, Lindeka Qampi's new series entitled, Living in this World. Qampi, whose photographs are in the permanent collection of the Museum of Modern Art in San Francisco, is shifting her focus from daily township life to working with individuals exploring the issue of absent father figures. Later this year, Qampi along with fellow photographer Zanele Muholi will present a series of lectures, workshops and an exhibition in Sardinia, Italy.