MIYAKO YOSHINAGA is pleased to present The eye is not satisfied with seeing, a solo exhibition of mixed media collage works by Hai Zhang, from November 1 to December 8, 2018.
The romantic picture of America is often at odds with the jarring reality of living within its complex workings, a rift especially pronounced for Hai Zhang. At the age of 24, Zhang departed his home country of China and arrived at a small town in Alabama in 2000, the start of a connective thread that would drive his pursuits as he periodically traversed the South, Midwest and West. After nearly two decades spent living in both urban and rural locations in the U.S., his vision of America as a symbol "has transformed into unsettling curiosity and suspicion." With a diverse repertoire of experience that includes a past career in architecture and years of work in photojournalism, he understands that the subject is never isolated from its surrounding context. There is always more to the photograph than what is depicted within the image, more questions than answers.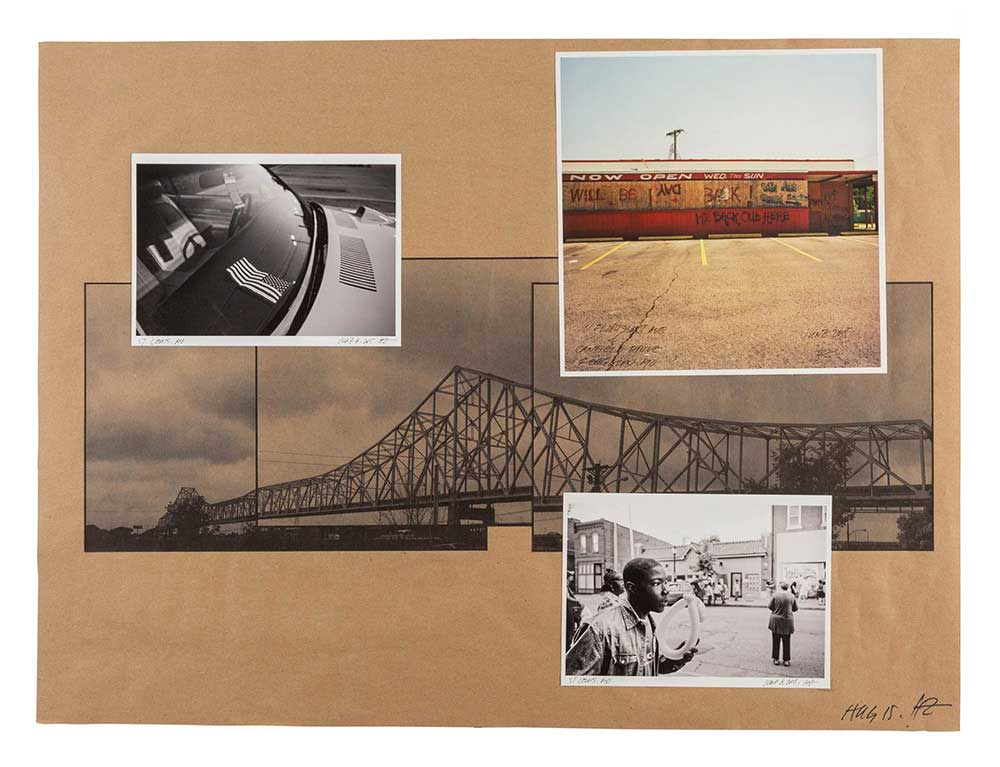 Zhang's collages are reflective of this complexity, splicing together photographs (both altered and unaltered), strips of tape, paint, and stitching. The works often contain multiple vantage points of a single location or person, though the original images themselves are separated by intervals of several years. Figures reappear, age, and disappear throughout the entirety of the series, an echo of the relationships the artist has cultivated within these communities. Zhang states, "Two aspects of photography are essential to me – what leads to the action of taking photographs; and what the photographs lead to. While the photographs are dutifully bearing the witness of the moments, to me, the process of taking photos gives me a pass to directly observe and participate in the events." The images become raw material, and by revisiting them, the artist is able to reinterpret those experiences in the form of collages or intricately bound artist books that propose new open-ended conversations.
What emerges in these works is a world often left out of the narratives projected by metrocentric media. An isolated row of mailboxes in the middle of the Southwest's arid deserts doesn't aspire to the frenetic dialogue of a cosmopolitan hub. For the artist, seeing is only the first act. To stop there is to remain under-informed of a region's true character.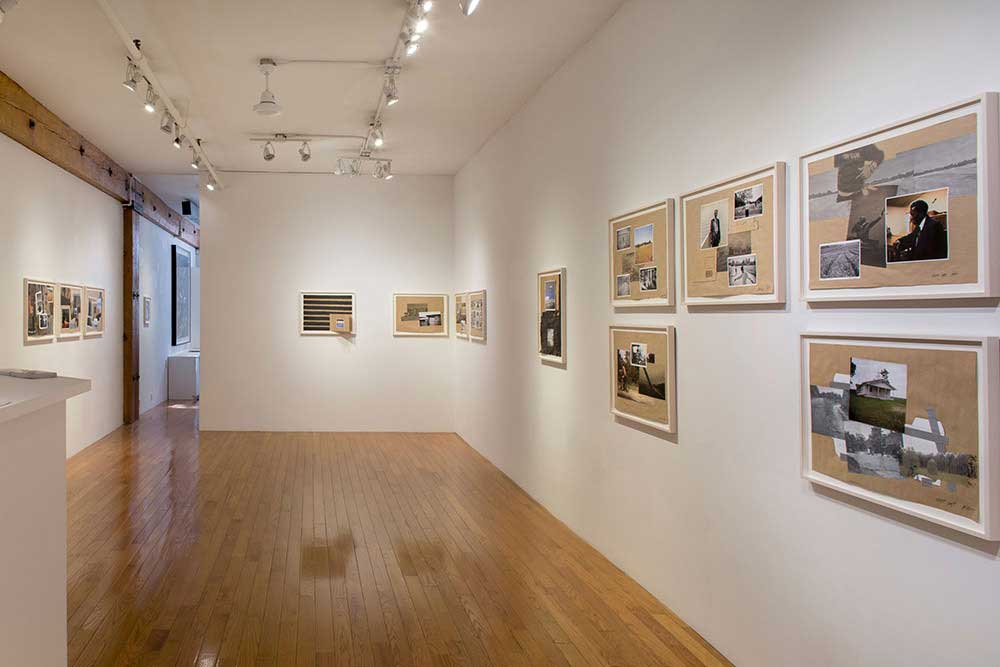 Born in 1976 in Kunming, China, Hai Zhang lives and works in New York City. Since relocating to the U.S. in 2000, he has resided in Alabama, Miami, Washington, DC, and New York. He has exhibited in North America, Asia, and Europe, including a solo exhibition, Don't Follow Me, I'm Lost, at Galerie Voies Off, Arles, France, which was part of the yearlong 2013 European Capital of Culture Marseille-Provence Program. He was also nominated for Deutsche Borse Photography 2014, which recognized artists who made notable contributions to photography in 2013. In addition to traveling extensively throughout China and the U.S. for his photography projects, he has also made trips to Costa Rica, Russia, and Southeast Asia to pursue his work.
November 1 – December 8, 2018
New York