I live near the Gowanus Canal, a notoriously polluted waterway in Brooklyn, New York. The surrounding neighborhood is a great place to park my car at night since not many people live there. Walking home through the deserted streets I was always struck by how odd and atmospheric the place felt.
At first I photographed the area because it inspired interesting images.Later I started to ask myself more consciously what it was that drew me to it. I grew up in rural parts of America and have always loved exploring and adventuring in wild environments. I realized I felt similarly about these urban hikes so to speak, traversing Gowanus in the dead of night, left alone to think and wander. I took this concept of wilderness and began to let it guide me towards what to photograph and how to photograph it.  Sometimes it's literal, as in trees or flowers sprouting out of a mound of junk, or the canal as a body of water. Other times I think of it more metaphorically, like the parking lot of Home Depot being this barren urban desert. Each image is like a little discovery to me along the trail.
I'm an avid rock and ice climber so I spend a lot of time outdoors in beautiful wilderness settings. On the one hand it would seem natural to do a project on these places, however I feel like this subject can be tough to bring something new to. Besides that, I think what attracts me to these environments is the sense of adventure and discovery not just the pristine beauty of nature. I think a more interesting approach is to explore that sense of adventure and nature locally in the most unlikely of urban settings. There is something great about exploring the 'wilderness' of my immediate environment, rather than making it about traveling great distances to hard to reach places. I believe adventure can be had wherever you choose to look for it and that 'hard to reach place' is as much internal as external. As for the environmental issues raised by the series, I feel somewhat apolitical. While it certainly is a tragedy to have so severely compromised the environment of Gowanus, I don't feel like this project is meant to be an exposé or a call to arms in a battle of polluted vs pristine.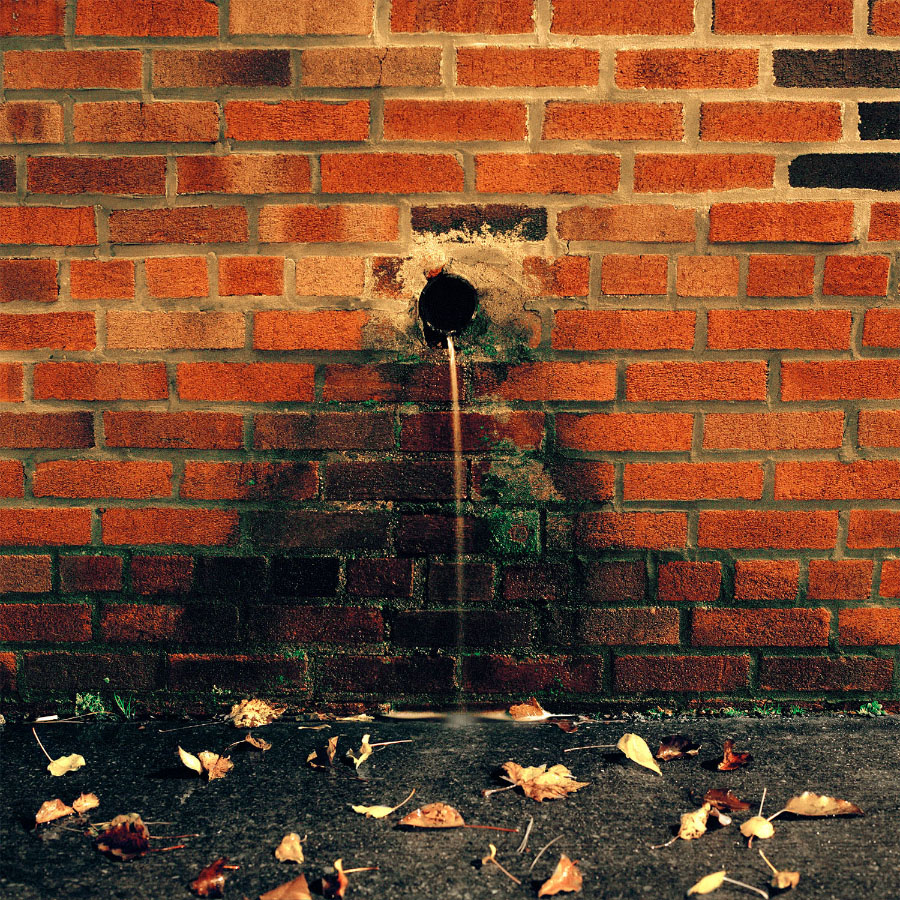 What interests me more is how the area functions as one big holistic ecosystem as is, albeit one that follows a rather unusual and perverted logic. Gowanus is very much alive, perhaps surprisingly so. To find beauty in such circumstances questions whether beauty is less a quality of things, a latent property, or instead a function of perception and perspective.
About Miska Draskoczy 
Miska Draskoczy fell in love with cameras at age 14 and has been behind them ever since. His photography has been widely exhibited in the US and abroad and is the recipient of numerous awards. His urban wilderness series,Gowanus Wild, was shown on THE FENCE at PHOTOVILLE 2013, featured onThe New Yorker's Photo Booth blog, and exhibited as a solo show at the Vermont Center for Photography. He was recently named a Critical Mass finalist and his second solo show will open at Ground Floor Gallery in Brooklyn, NY in October 2014.
Miska's career has also included diverse projects such as co-founding a conceptual arts organization, directing surreal sci-fi shorts, writing and developing a Slamdance shortlisted horror feature, and creating a documentary web series about objects in people's homes. In addition to his personal projects Miska works as a director, editor, and animator through his production company snow23, and is an avid rock and ice climber. [Official Website]
Show in New York City
Miska Draskoczy Gowanus Wild
Ground Floor Gallery
Opens Oct 10th 2014
Closes Nov 9th 2014
Reception: Oct 10th 2014  6-8:30pm
Ground Floor Gallery | 343 5th Street | Brooklyn, New York 11215