Black Eye Gallery is pleased to announce the July 2017 exhibition Glace Noir by Kate Ballis
Glace Noir is a deep meditation on the sublime feminine forms of the Patagonian glaciers.Using the classic Hollywood Day for Night technique, the glaciers appear to be illuminated by moonlight creating a subtle feminine energy. This reminds us of the ever-moving, powerful force that is the glacier.
The darkness of my photos is womb-like and nurturing…the ice and glacial rivers glisten in the soft light which gently highlights the majestic beauty of the powerful glaciers.
-Kate Ballis-
Ballis was inspired by the veins flowing through the bodies of Bill Henson's subjects in his photography. She plays with contrast and exposure to reconsider the concept of natural light which enhances the feminine forms of the glacial peaks and rivers.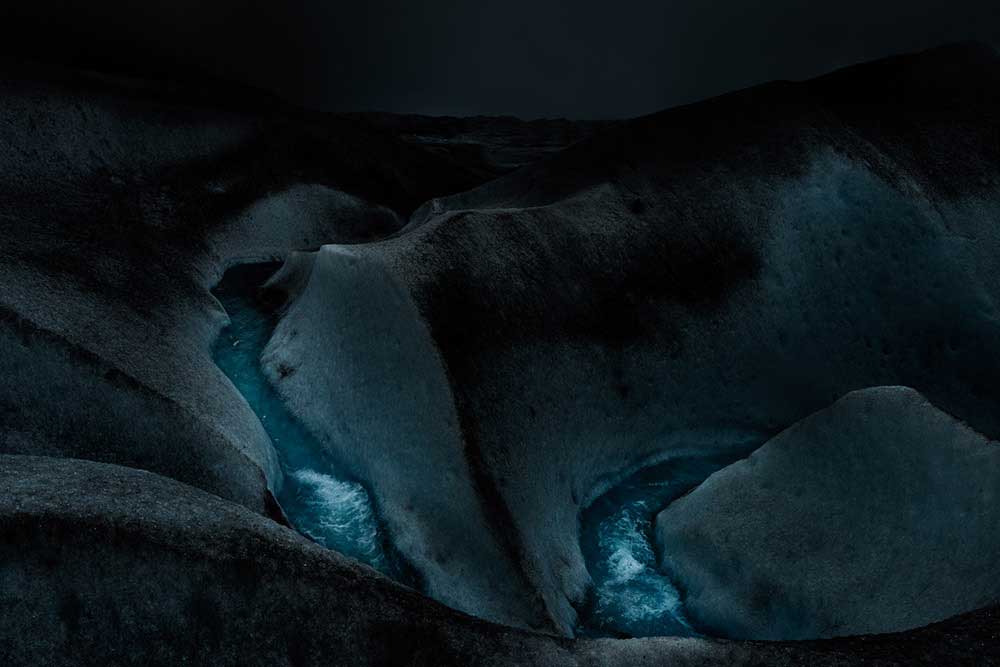 Glace Noir are surreal otherworldly dreamscapes that explore the concept of light to make the unseen, seen.
-Kate Ballis-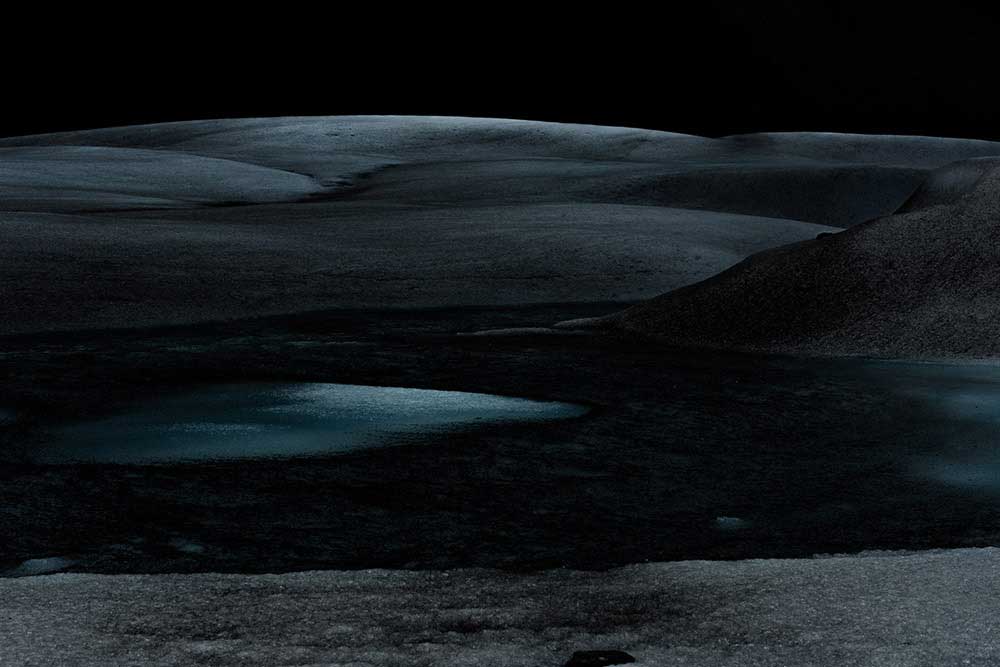 About Kate Ballis
Melbourne-based photographer Kate Ballis is a former media and entertainment lawyer who decided to ditch the corporate life in favour of taking pictures. She assisted the famous fashion photographer Miles Aldridge and her work straddles fine art, editorial and commercial photography with a focus on portraiture and lifestyle.
3/138 Darlinghurst Rd, Darlinghurst NSW 2010, Australia
blackeyegallery.com.au