In 1962, the American Arthur Penn made a film entitled " The Miracle Worker ." Adaptation of a book written a few years earlier : The Story of Helen Keller .
The film, like the book, chronicles the life of an unusual character , little known , and yet will cross the most famous figures in American history from the time of Alexander Graham Bell to John Kennedy through Marc Twain. By Helen Keller, born in the late nineteenth century and died in 1968 , suffering from scarlet fever at 19 months because undoubtedly remains deaf – blind the most famous in the world.
Or unable to see or hear and speak , it will be for many years locked in a "non – world" ( as she defines herself) . A world without communication , "black and silent ." Nevertheless, the price of hard work , Helen Keller eventually win such autonomy that will be among the first disabled university graduates , give lectures and will even regain a semblance of speech.
Without preamble , it would have been difficult to talk about this story , as it is difficult for many people ( I speak from experience ) , to conceive that one is deaf and blind at the same time . However, although this concerns a small minority , there are still today many cases of deafblindness ( often attributed to rubella ) . To much broader sources according to the latest research, polyhandicapé represented deafblindness is very difficult for us to conceptualize hear, feel, see …
It is many years that such work trotted into my head . I wanted to look at the situation of these people, and in particular their relationship to the world . What benchmarks have? What form (s) (s) of autonomy ? And of course what are the limits to all … Highly visually impaired or blind , as hearing, it appears that stimulated and made able to communicate , some come to ( re) gain a form of autonomy , mobility and therefore to develop a relationship with the outside world .
Judoka Cyril Jonnard very deaf and visually impaired, is the best current example ; gold medal at the Paralympic Games in 2004 , silver medal at the Beijing Games last .[Official Website]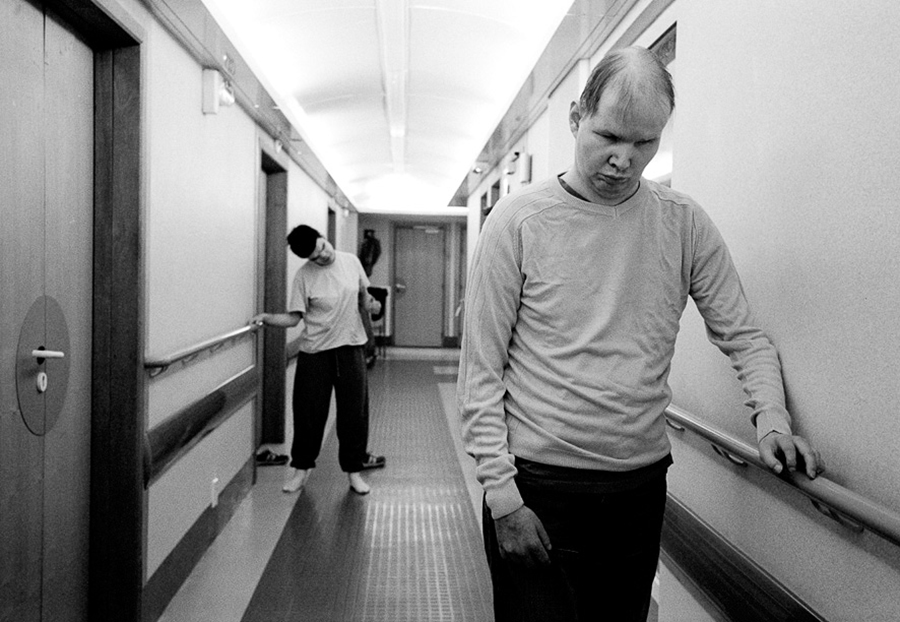 Legal Note: The photographer attest that have full authorization to give consent to the publication of these photos or project and have the authorization and permissions of third parties. Guarantees that you have all the necessary communications of property and you have obtained all the necessary authorizations for any property, buildings, architecture, structures or sculptures appearing in your photographs.