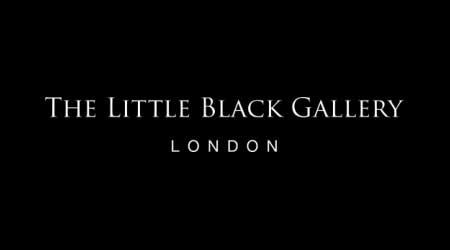 The Little Black Gallery is London's boutique photography gallery specialising in contemporary photography from around the world. The Little Black Gallery was set up by Tamara Beckwith Veroni, Lindsey Carlos Clarke and Ghislain Pascal in November 2008. It is also home to the Estate of Bob Carlos Clarke and has a permanent room of work by the legendary photographer. Today the gallery is co-owned by Tamara Beckwith Veroni and Ghislain Pascal.   [The Little Black Gallery, 13A Park Walk, Chelsea, London, SW10 0AJ] [The Little Black Gallery]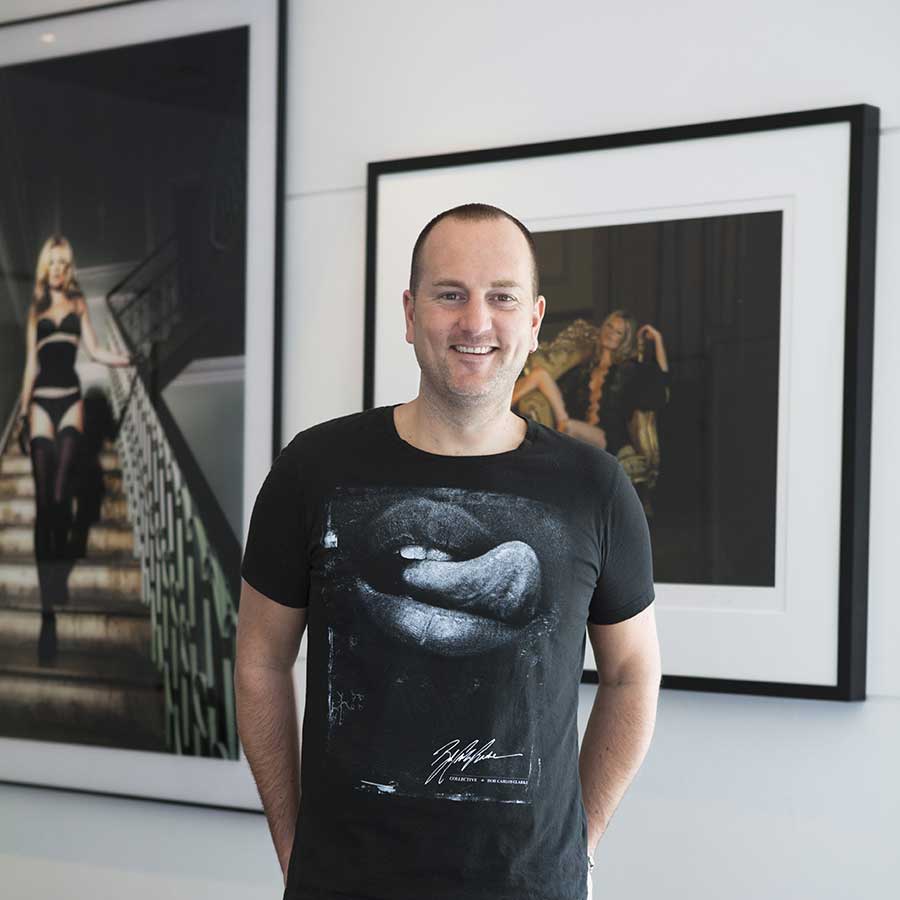 Can you please introduce yourself for those who don't know?
I am Ghislain Pascal, Co-founder and Co-owner of The Little Black Gallery. Before opening the gallery I was an agent & manager for 15 years representing celebrities as well as the photographer Bob Carlos Clarke.
Could you tell me a little bit about The Little Black Gallery?
We call ourselves London's boutique photography gallery as we are a small gallery in both terms of physical space and number of photographers we represent.
We opened the gallery in 2008 in memory of the legendary photographer Bob Carlos Clarke, who I had the great privilege of working for as his agent.
Over the years we have refined our business model and now we work exclusively with only a handful of photographers: Anja Niemi, Bob Carlos Clarke, Tyler Udall, Mike Figgis, and Alistair Taylor-Young. The aim is to give them a show every year, and we work hard to promote their work worldwide knowing that our efforts will be rewarded as their photographs are only available from us. Whilst we also have a wider roster of photographers we work with for one-off or mixed shows including great names such as Terry O'Neill or our recent Marilyn Monroe show with Douglas Kirkland and Milton H Greene. These big names help generate publicity and attract new people to the gallery.
In general, what is your goal in curating art exhibitions?
We try very hard to make sure that all our exhibitions are very well curated in both terms of fitting our space but also as a body of work. We work very closely with our artists to make their shows very tight and make sure that every image chosen should be in the exhibition. Every image has to sell so we don't include anything if we don't think it will.
What is the secret of making a gallery successful?
Having great photographers of course! Lots of hard work. Planning (we start planning our shows a year in advance to make sure that everything is done properly). Pricing (it is really important to price the works properly and not just make up silly prices). And in our case not having too many photographers – it is really important to give your photographers the commitment they need to exhibit and promote their work.
How did you select the participating artists?
It is very simply – we have to like it! If we don't like it it doesn't go on the wall!
There really is no other way of choosing art as I am the one who has to sell it to our clients.
What advice do you have for artists who have yet to find gallery representation– should they sit back, create, and wait for that day to come… or should they focus on self-marketing their art work?
They need to do everything they can to get gallery representation. This means creating great bodies of work, being pushy, but also listening to advice.
What advice would you like to offer other artists that might help them learn to better promote their work?
I always advise young photographers to enter photographic competitions in the hope that they win or get shortlisted and therefore benefit from the accompanying press which might get them noticed.
It is also very important to have a good clean website (less is more), and use social media. I prefer Instagram and Facebook when looking and following photographers that I am interested in.
How would you sum up contemporary photography?
It is a very exciting time for contemporary photography as the market is growing very fast yet is still only in it's infancy. Some people are still suspicious of the medium, but I believe it is more accessible than most art so we are seeing more and more people buying photography. The only thing I don't like about the scene is that there is great amount of snobbery within the business -between photographers, galleries, curators, publishers and museums. We need to all work together and help each other.
Are there any future projects you are excited about and would like to share with us?
I am very excited by the new series 'The Woman Who Never Existed' by our Norwegian photographer Anja Niemi. It is premiering at Photo San Francisco in January 2017 and then we are taking it to Milan, Paris, Oslo and London. It is our biggest touring exhibition yet.
In closing, is there anything you would like to say about your gallery or your roster of artists?
Please come and visit us but please make sure you check our opening hours as we are only open 3 days a week and seven months of the year!