After previous road trips in West-Canada and Costa Rica, we had a trip planned to Japan in 2020, but then Covid started spreading across the globe, and we had to postpone to September 2021.
In June 2021 still no tourists were allowed in in the archipelago, so we investigated which locations where accessible outside Europe. We noticed Georgia, a country located on the natural border between Asia and European continent, the Caucasus. I was intrigued by its history (recently independent since the fall of the USSR) and its location between Russia and West- Asia, and was not disappointed.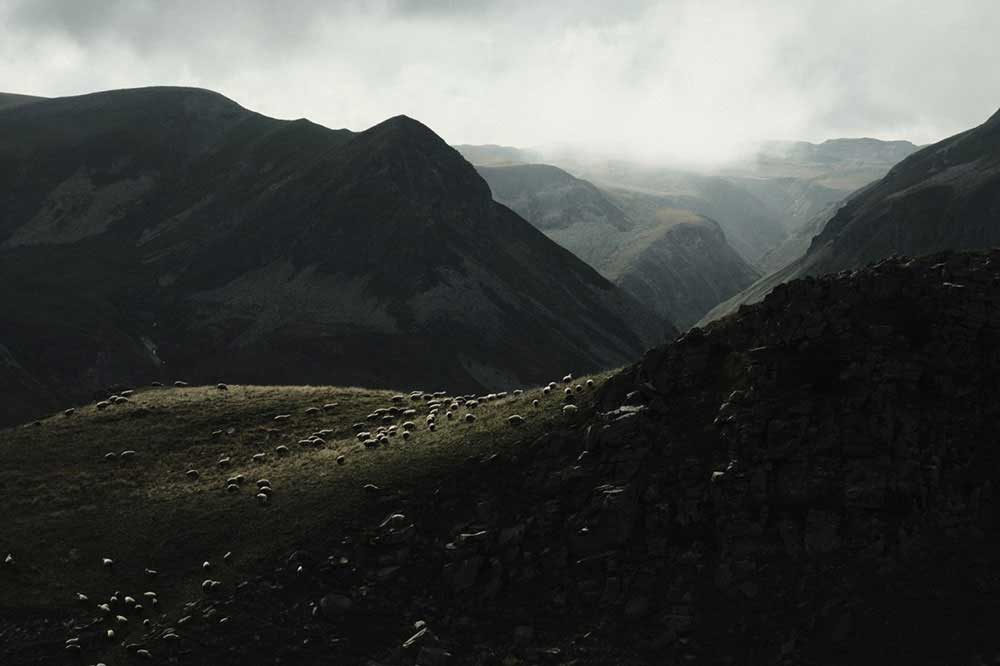 After our first night in Tbilisi we collected our rental 4×4 and started our trip, headed to Stepansminda, in the north of Georgia. There was just one road to follow, the military highway to the border with Russia. During the 4-hour drive between truckers, since it's the only (accessible) road to Russia, from countries we've only heard about (Turkmenistan, Tajikistan, Kirgizia, Azerbaijan…) the landscape was changing from a hot, moist climate and barren land to wide valleys, steppe mountains and rural villages. Ruins and centuries old watchtowers are lurking on mountain tops and our hike to Truso Valley was mind-blowing. You can feel that this land has been a crossroads for different cultures from north, east and west, and this reflects certainly in the local dishes and wines.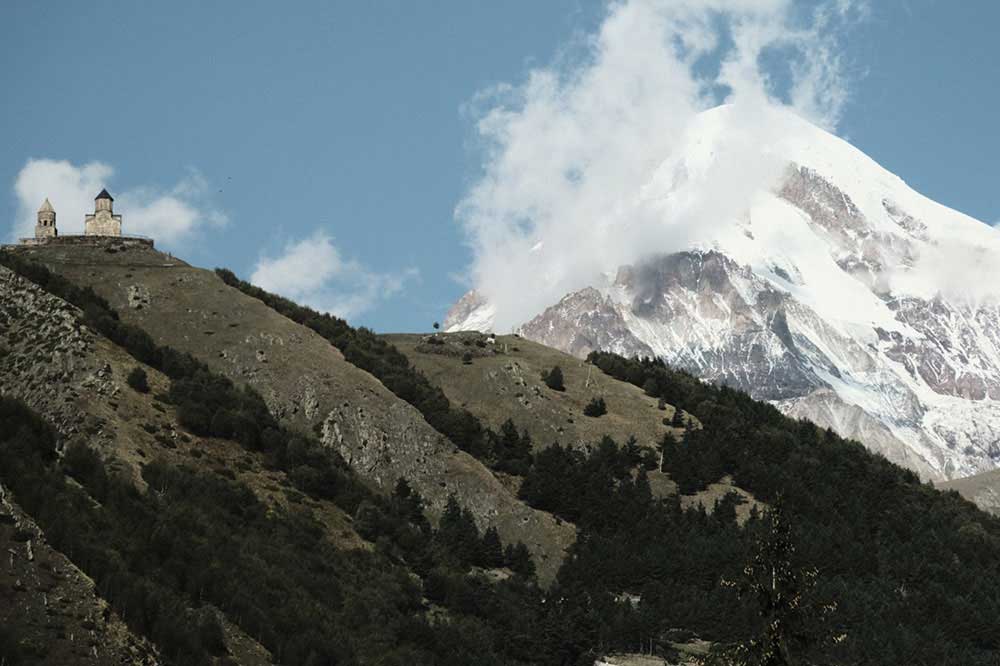 From there we went to Borjomi, famous for its healing thermal baths and sparkling source water, located in the small Caucasus. After we were fully charged we headed to Akhaltsikhe with its stunning fortress, and from there we started our off-road adventure, an unpaved "road" connecting the center of Georgia with the coast in 6 hours, a lingering path in the small Caucasus hills, on the border with Turkey. And an adventure it certainly was.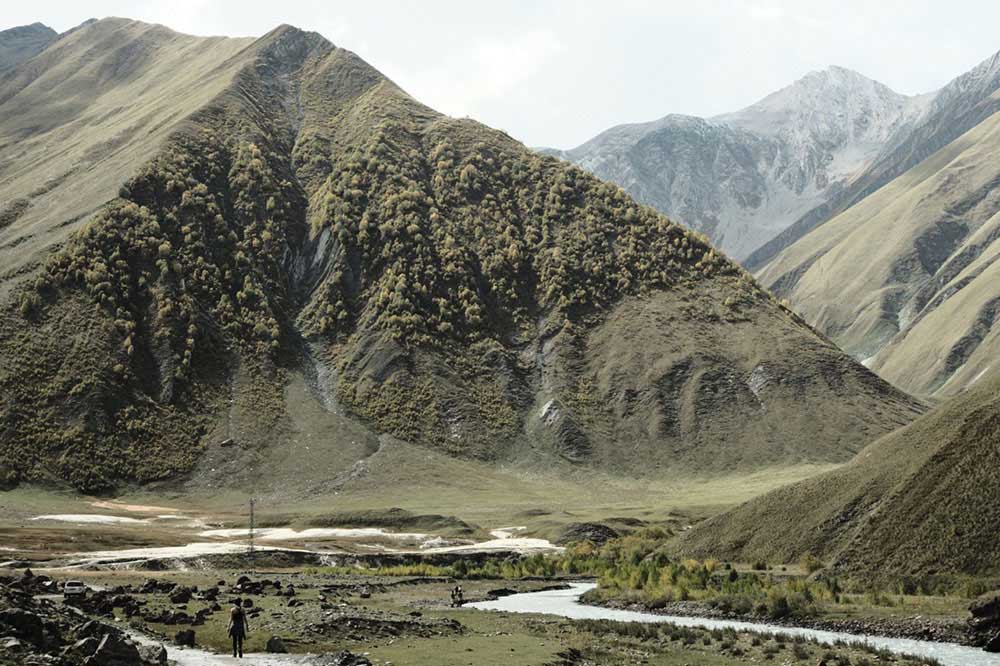 After crossing the highest point in the snow, we were starting our descend. The sun was shining, the view and surroundings mind-blowing, as if it was God's paradise (as acclaimed by the locals). Suddenly we were forced to stop by the local police force, we went to check and the only bridge was collapsed by a landslide. Since it was fall, there were some real downpours the last couple of days, triggering several landslides, and this was the first of many on our journey. What started as a 1 hour delay was eventually a 5 hour delay. We saw how the locals made a 'bridge' from zero and meanwhile socializing, putting up our best non-verbal communication and smoked, ate, drank and laughed together with the local crowd how the 'engineers' built the bridge. The small shop before the passage had the most lucrative day in months.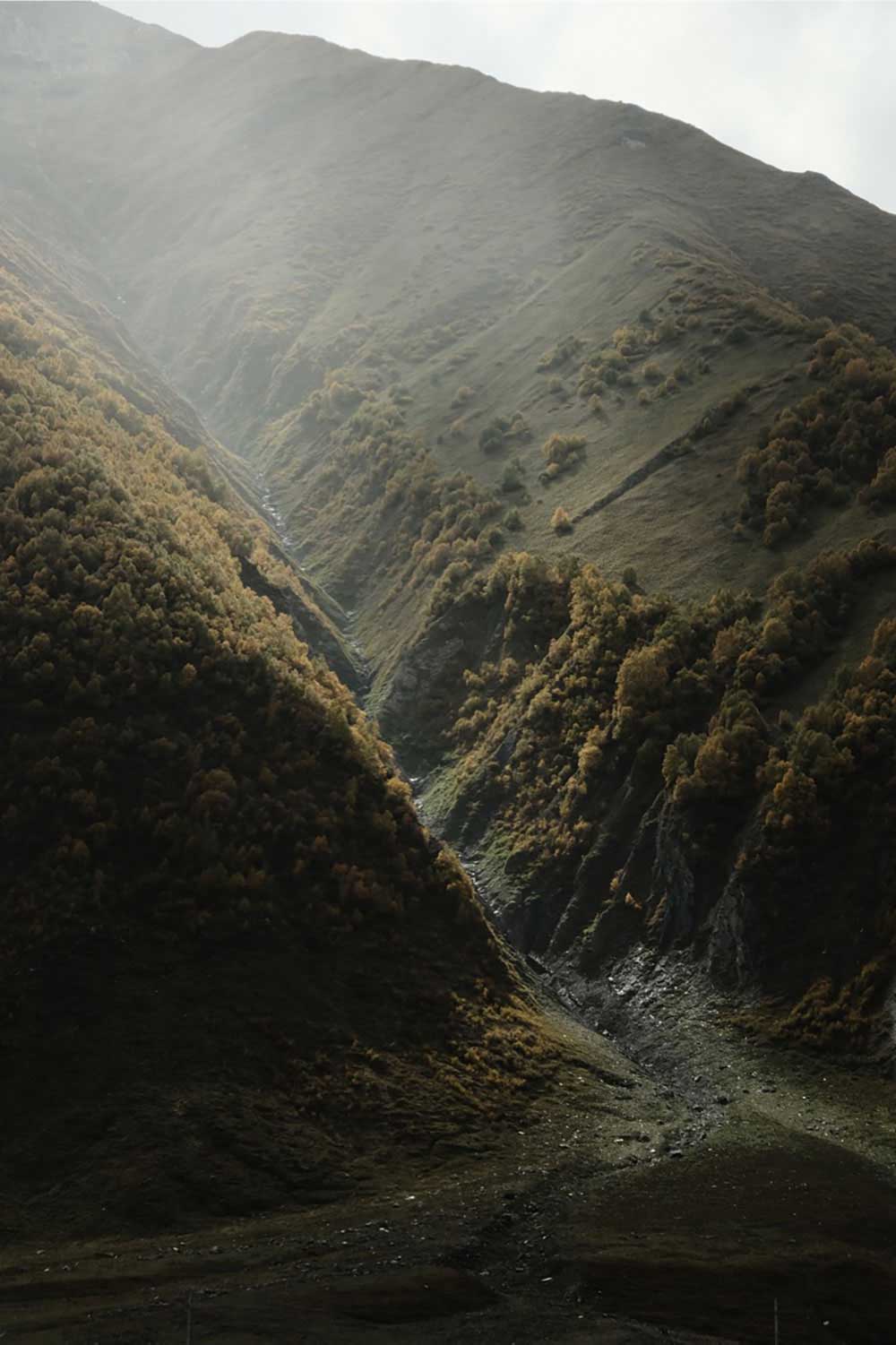 This was the first of many unforeseen adventures that we crossed on our road trip.
If someone asked me to summarize our experience in Georgia, I would use following keywords:
An amusing tea party with local police force, a collapsed bridge, sudden snowfall, landslides, cave cities, waterfalls, finger-licking local dishes and exquisite wines, charming local people, alpine mountain ranges and soft beaches, an open-air USSR museum, rural villages and vibrant cities, astounding nature and wildlife.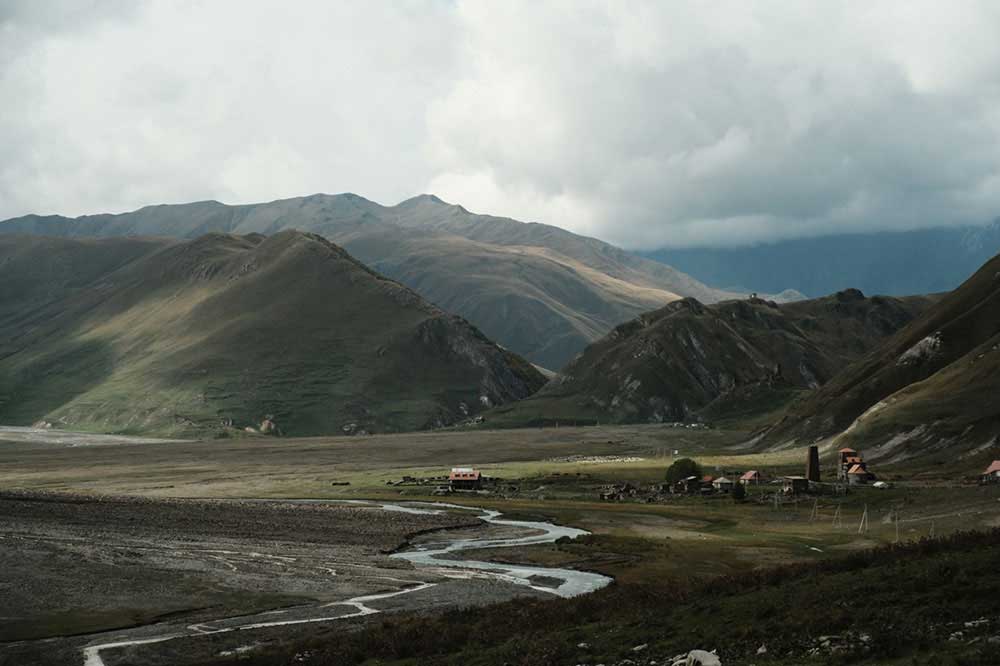 And then there is Tbilisi, the capital, where you feel the eager to be more pro- western, but with a strong Russian influence lurking over her shoulder. You can feel the atmosphere of change, as generational peers demanding a voice and their place in a post-soviet city in a globalized world.