René Groebli, born in 1927 in Zurich, belongs to a generation of Swiss photographers who, after the Second World War, left their mark on the history of 20th century photography.
As a student of Hans Finsler in the famous photography class at the Zurich School of Art, which was also attended by Robert Franck, Werner Bischof and René Burri, he freed himself from the research of the new objectivity of the 1920s. The young photographer made his mark by creating images rather than taking them, and by placing as much emphasis on emotion as on information. A photographer who dissociated himself from professional classifications, René Groebli left photojournalism at the age of 26 and distinguished himself by a personal style of writing in perpetual movement.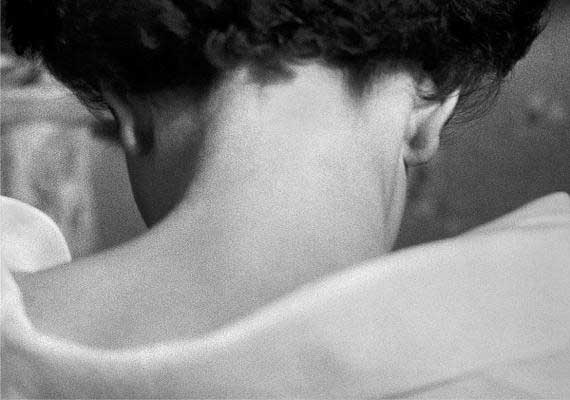 The photographer made his mark in 1949 with the series "La Magie du Rail", a black and white railway adventure. Placed in the locomotive, he records with masterly poetry the mechanical odyssey of the steam engine; what he creates at the age of 24 is a cinematographic narrative that imposes the rhythm of another era, the movement takes time, the landscape scrolls to the rhythm of the sleepers and the stone tunnels that mark out the course of the train.
In these images, the whistling and the noise, we feel the steam, the smoke, the heat, the whole soul of train travel. This accurate and poetic view was exalted by René Groebli in 1953 in "L'Œil de l'Amour". In his photographs he conveys the sensual and amorous feelings of the honeymoon in Paris with his wife Rita. It is probably one of the most beautiful declarations of love in the history of photography, created almost twenty years before Nobuyoshi Araki's "Sentimental Journey". This beautiful series can also be seen in the exhibition "Love Songs" at the Maison Européenne de la Photographie from 30 March 2022. From the 1960s onwards, René Groebli has been a pioneer in the use of colour and dye-transfer. Whether in commissioned works for industry or in his own work, his experiments with colour image development are impressive.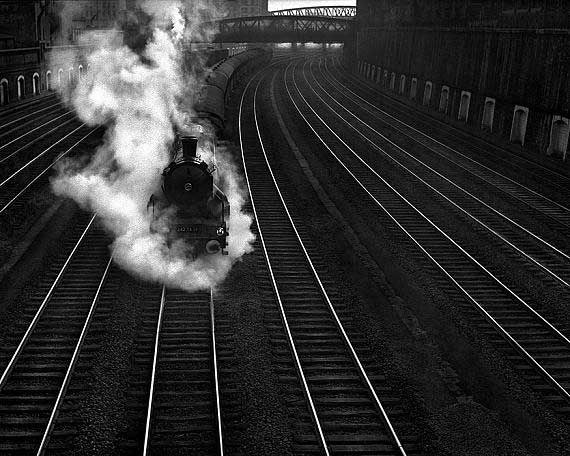 René Groebli is a pioneer in creativity and technicality. He has an international reputation in the creation of new advertising photography. Until the 1980s, he continued to develop this unique and radically modern look. The "Perspectives" exhibition looks back at the masterpieces of the artist's major series. It presents a collection of more than fifty platinum-palladium and silver prints from the period.
24 February – 23 April 2022
Galerie Esther Woerdehoff
36 rue Falguière
75015 Paris