We had the honor to interview exclusively with the photographer Demi Cauwenbergh, winner of the Rotterdam Photo Best Exhibition Award.
A collection of self-portraits that she have made over the course of 5 years, and it is still ongoing. she started making self-portraits in 2017 as a way to be really personal.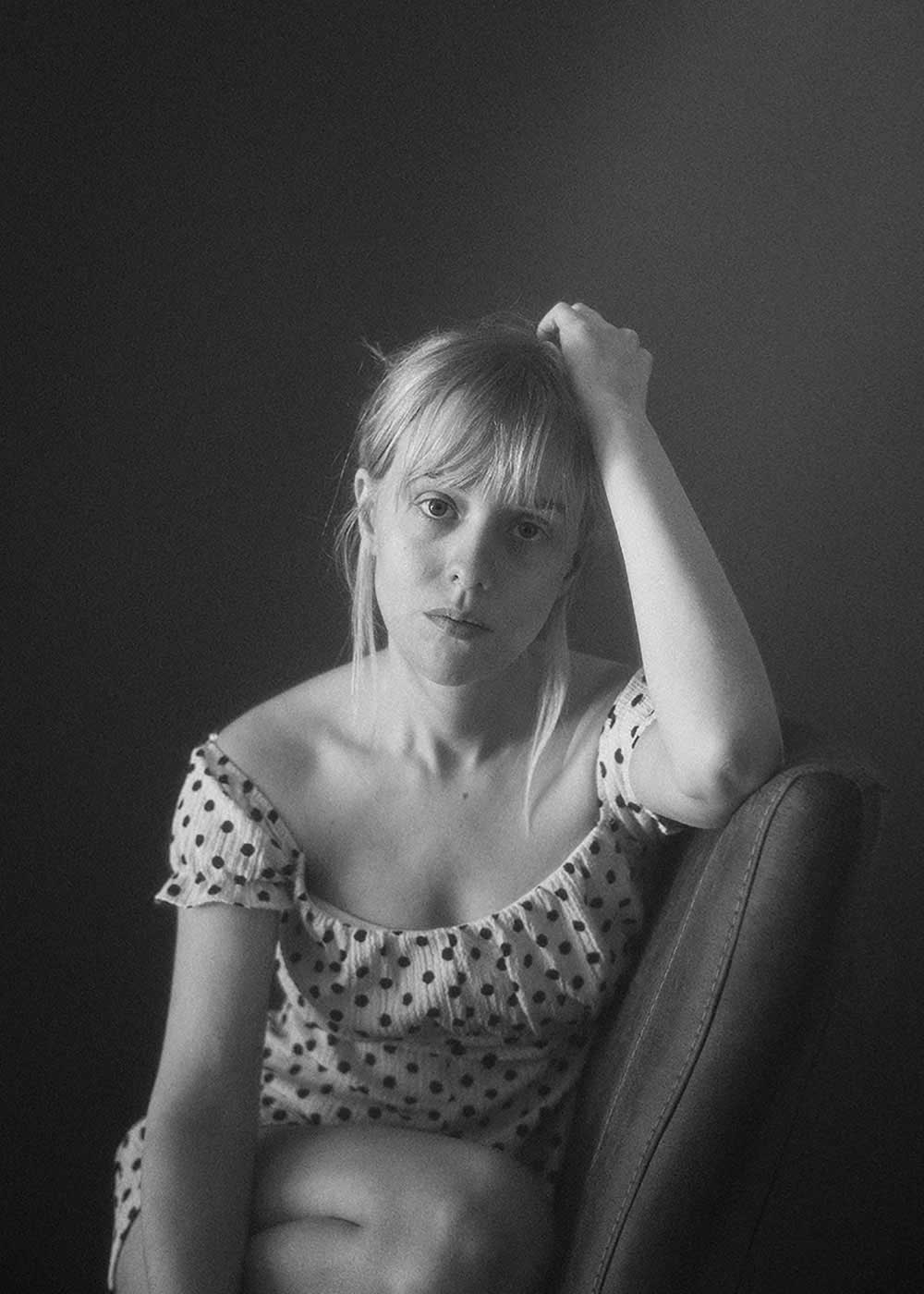 Can you tell us a little more about yourself? How did you get interested in photography?
My name is Demi Cauwenbergh, I was born in Mechelen, Belgium on the 26th of June, making me 24 years old today. I currently am a full-time photographer, simultaneously taking professional commissions and working on my art. Next to this I'm also occupied with getting to know graphic design and I recently finished a yoga teacher training, I hope to be a part-time teacher soon.
As a child I was already very infatuated with everything creative: drawing, painting, theatre, music… and finally: photography. I got interested in photography when I was about 12 years old. My parents bought a new compact camera for themselves and gave me their old one. I took this compact camera with me everywhere I went. I started arranging little "photoshoots" with my friends from school. My mom had PhotoShop Elements on her computer at the time, which I already used to edit the photo's I made. When my grandfather noticed how much I loved taking photos with this little compact camera, he gave me my first DSLR, which only boosted my interest in photography. So much that at 15 years old, I started studying photography in high school at ColomaPLUS in Mechelen, Belgium, near my hometown. I had great teachers who really helped me on my way of finding my own voice. After graduating from high school I had my first exhibition. I was (very proud to be) part of a project called "Night Watch", a project for young artist in which the selected group of artists could take over the museum FOMU Antwerp for a night. In the weeks leading up to the actual exhibition we were coached and challenged. Being a part of this project really made me realize that my heart was at art photography and that this was what I wanted to do. At the same time I also started on a Bachelors degree at art school Sint-Lukas Brussels, but I decided to drop out after a mere 6 months, when an emerging depression stood between me and my studies. I never returned to college to finish my studies. Instead, after a break from photography mainly caused by my depression and how insecure this made me feel about my work, I started to follow my own path, experimenting with and further discovering photography on my own terms. I rediscovered my love for photography. I started making self-portraits in which I express myself.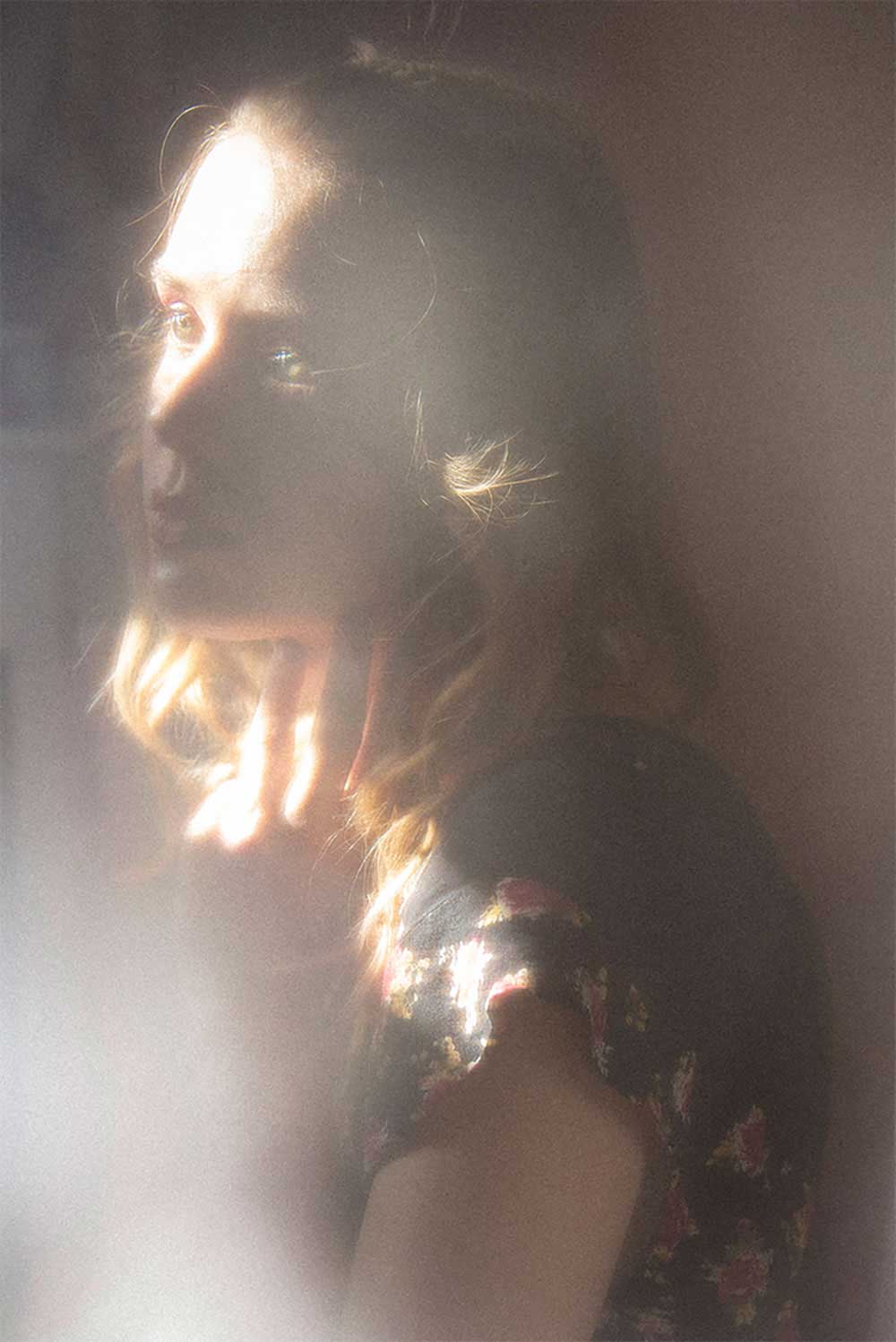 Your project is purely introspective? What was the reason for taking the decision to start this project?
I never made a conscious decision to start this project and carry it on for a long time. It's something that just sort of overcame me, it all happened in a very natural way. Nevertheless there are a few key moments and themes that influenced the direction of the project. I started making self-portraits in 2017, I discovered that self-portraits allowed me to be really personal. Carefully I started experimenting with how I could use self-portraits to channel my own thoughts and emotions. I now see this as the start of the project. In 2019 lies another key moment of the project. In 2018 I had a relapse of depression that I had overcome a year before that. I was so ashamed of my relapse, I decided to keep it a secret. I was doing so well before and I was afraid that I'd disappoint the people most important to me, so I didn't tell anyone that I relapsed. I kept this up until August 2019, in this month I tried to overdose and ended up on the ER. The day after I tried overdosing, is when I started taking pictures again after a long time of barely making anything. A series I call "Hartenleed" came to existence, out of the realization that I should open up about what I was experiencing, but it was too painful to do it in words, so my first step was making photographs. Doing this ultimately helped me on my way of opening up and fully recovering as a result. Photography had a big part in my recovery, and my depression and the recovery was the main theme of my work for a long time. Naturally, my recovery also became a key moment for my photography. I felt like it was time to also shift the focus of my work, but one thing was certain: I did not want to stop making self-portraits and being personal. I started to work around several themes, but the most important one is femininity; the way I experience my femininity, as I believe that every person has a different interpretation of what femininity means, and next to that I also play with my feminine innocence while simultaneously portraying the discovery of my own sensuality. I look for the limits of sensuality; can I make sensual photographs without nudity and can I make photographs where I'm (partly) nude without them being sensual? At times I combine these themes with a sense of absurdity or surrealism, I look to raise slight confusion, for example: biting into an orange in an unconventional way while staring into the camera dead serious (Triptych "Eating an Orange"). I also sometimes still reach for the darker parts of my existence, as I still bear a certain fragility as a result of the things that I've been through and this still affects me at times. Other themes are fleeting thoughts that I want to delve into. When you put my self-portraits from over the years together, it becomes a story; you can see the changes in not only my appearance, but also in my mindset. I don't plan to stop making self-portraits anytime soon, and I'm curious to see what I and my work will evolve to. I think it will be interesting to one day have a ton of self-portraits, all portraying different parts of my life.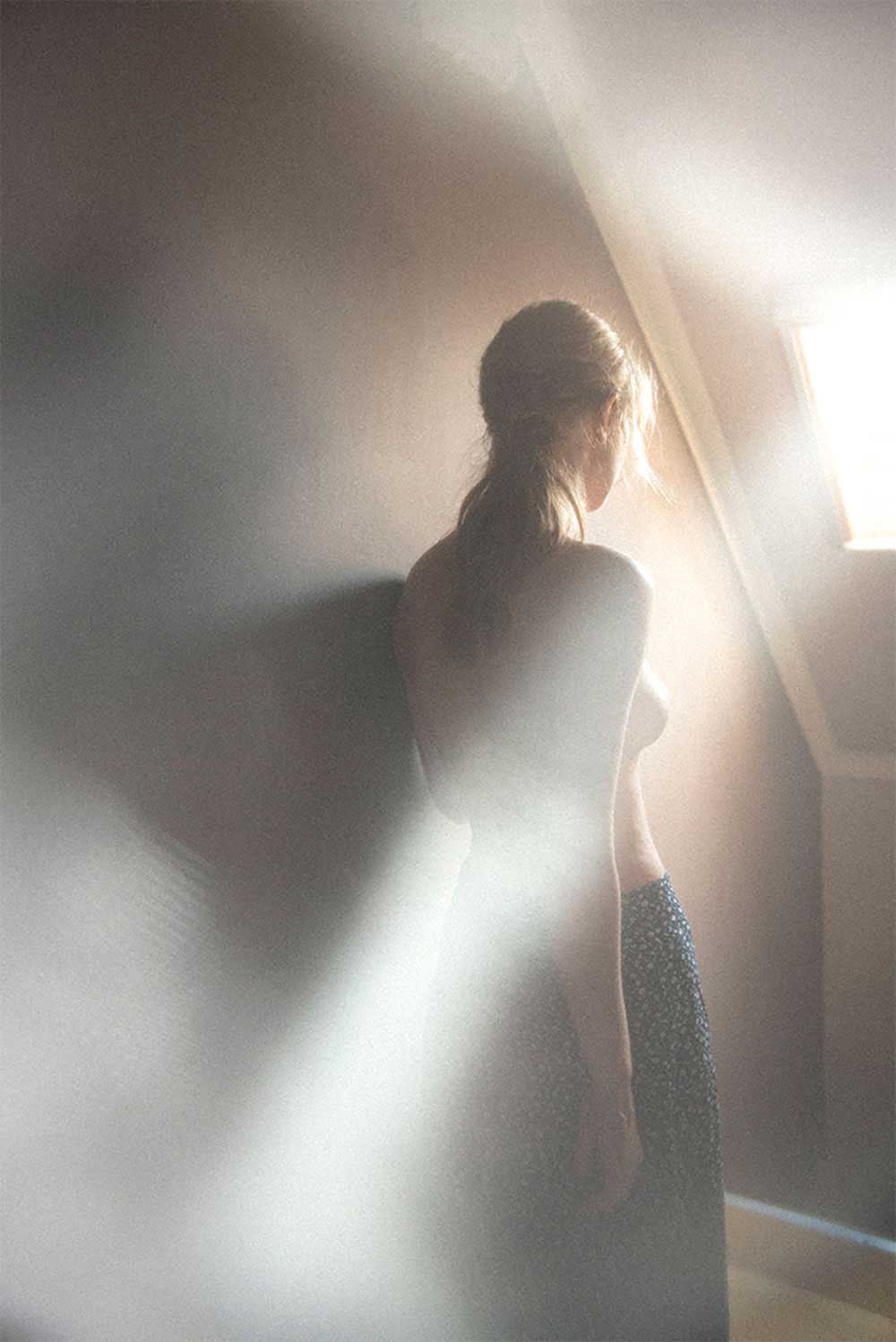 I interpret that for you photography is something else. Let me ask you what photography is for you?
Photography for me is rooted deeply in communication. I find photography is particularly useful when you aren't able to bring certain feelings into words. I often feel that I struggle to explain things that I'm feeling, and that is when I like to use photography. I try to create an atmosphere that when I look at the final picture, the feeling I get from looking at it mirrors the emotion that I'm trying to capture.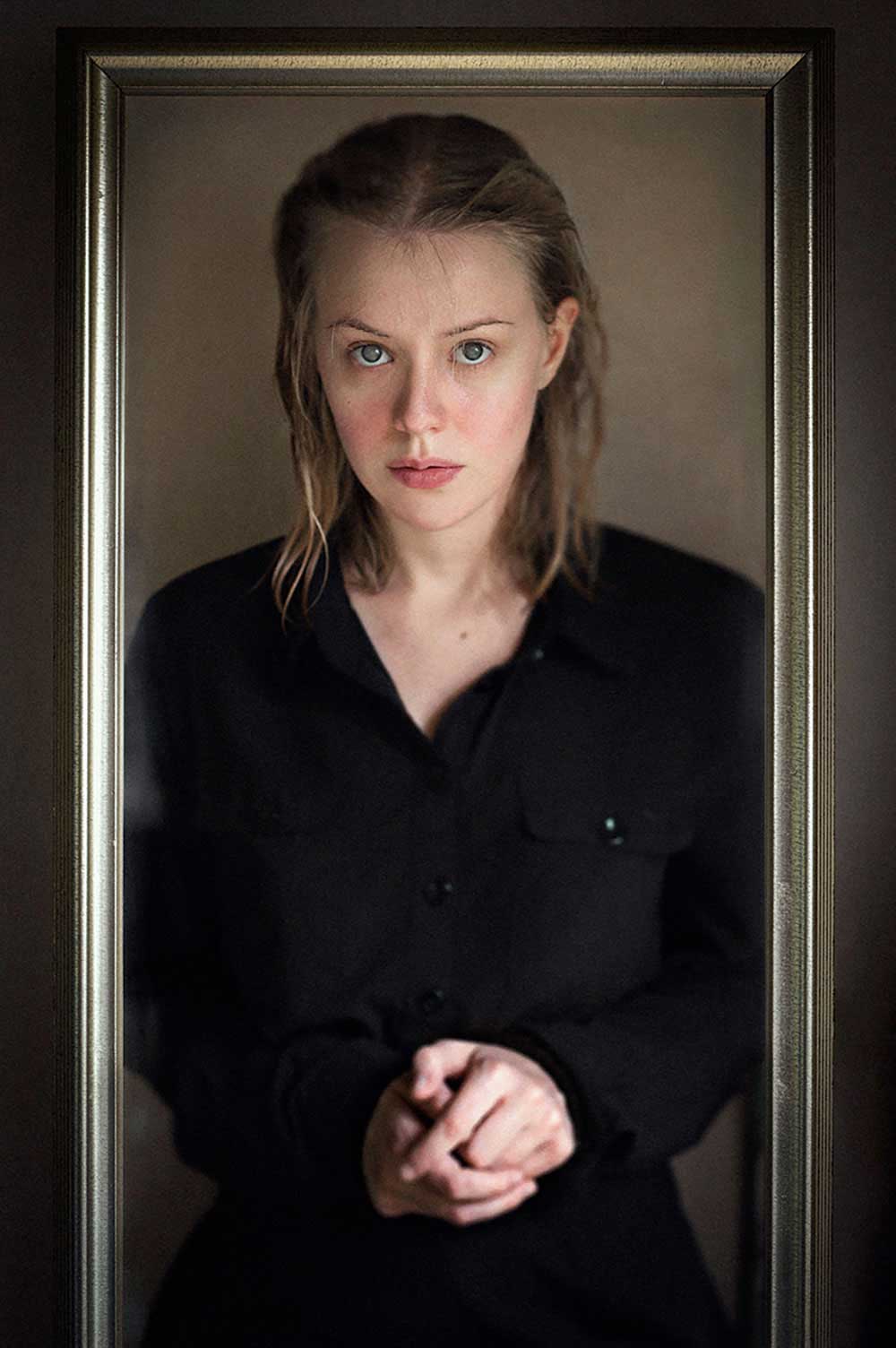 How would you define your general style photography? How do you get such a personal style?
I don't really know how I would call my style, and it also fluctuates. Melancholic vintage surrealism, maybe? My style came to be out of the experiences I've told you about earlier, so out of a lot of misery at a young age. That may sound a little tragic, but I'm not sad about it. I see it as a positive thing now, because I'm happy with my style. Might as well turn that tragedy into something good! As for the absurdism in some of my photo's, I like to confuse and make you think about the image a bit longer.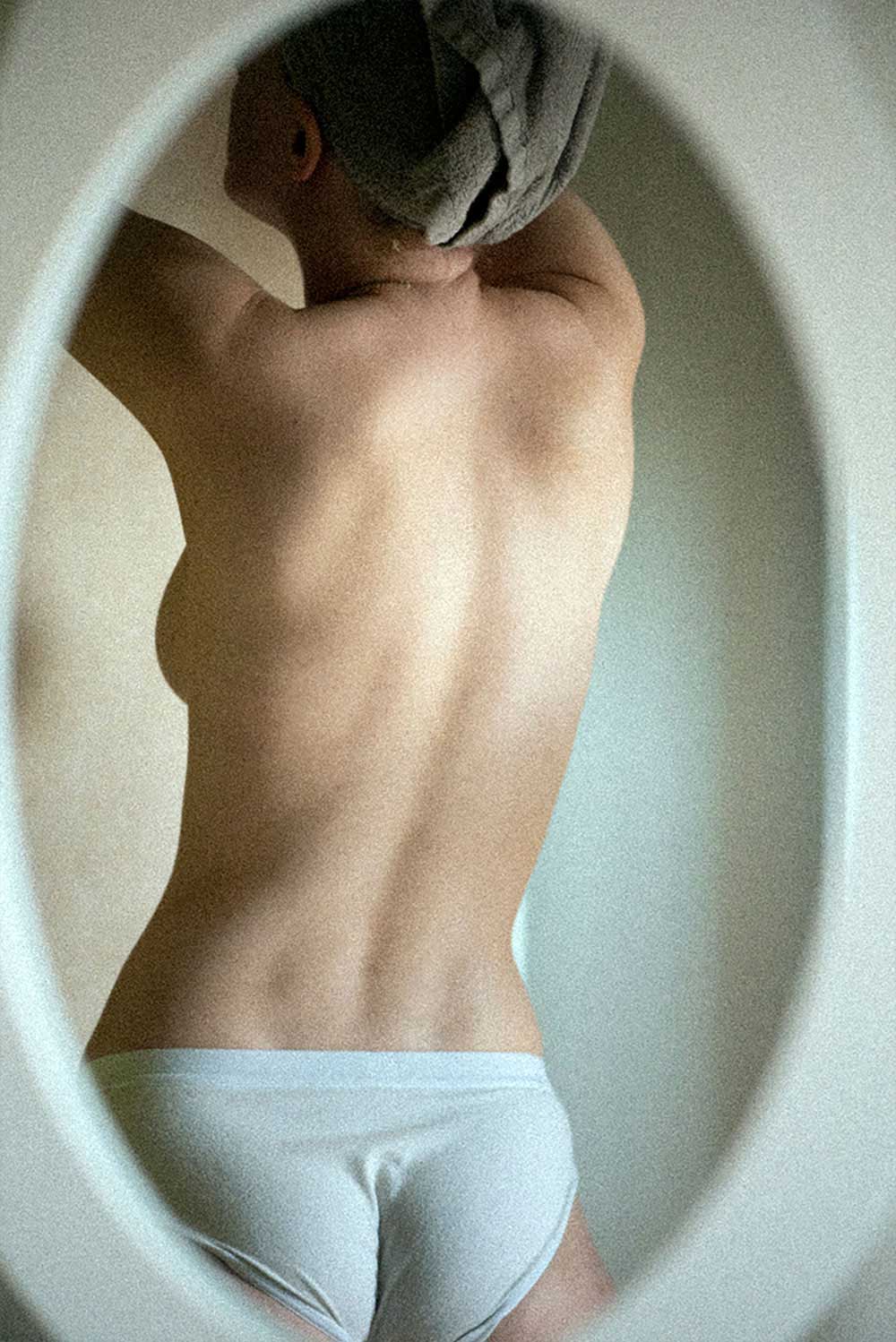 Describe your ideal photographic situation. Why and when do you decide to do a self-portrait?
Ideas mostly come to me in the moment. I seldom have a plan that I came up with days or weeks beforehand. Sometimes something just comes to me and when that happens I also have to work it out immediately, so the initial spark of the idea doesn't fade away. There are a lot of things that can inspire me. Sometimes it's an emotion that I'm feeling at that moment, other times it could be something (a flower, a song, a quote, a person…) that reminds me of past experiences. Other times a picture just comes to mind and I have to try it out, sometimes the result is something really close to what I had in mind and sometimes I end up with something completely different. But also the way the light looks on particular days may inspire me. I like soft, dreamy lighting, so when I notice that the light is the way that I prefer, I do make a special effort to get inspiration flowing by walking, reading, thinking about my current life situation, looking at art of all sorts…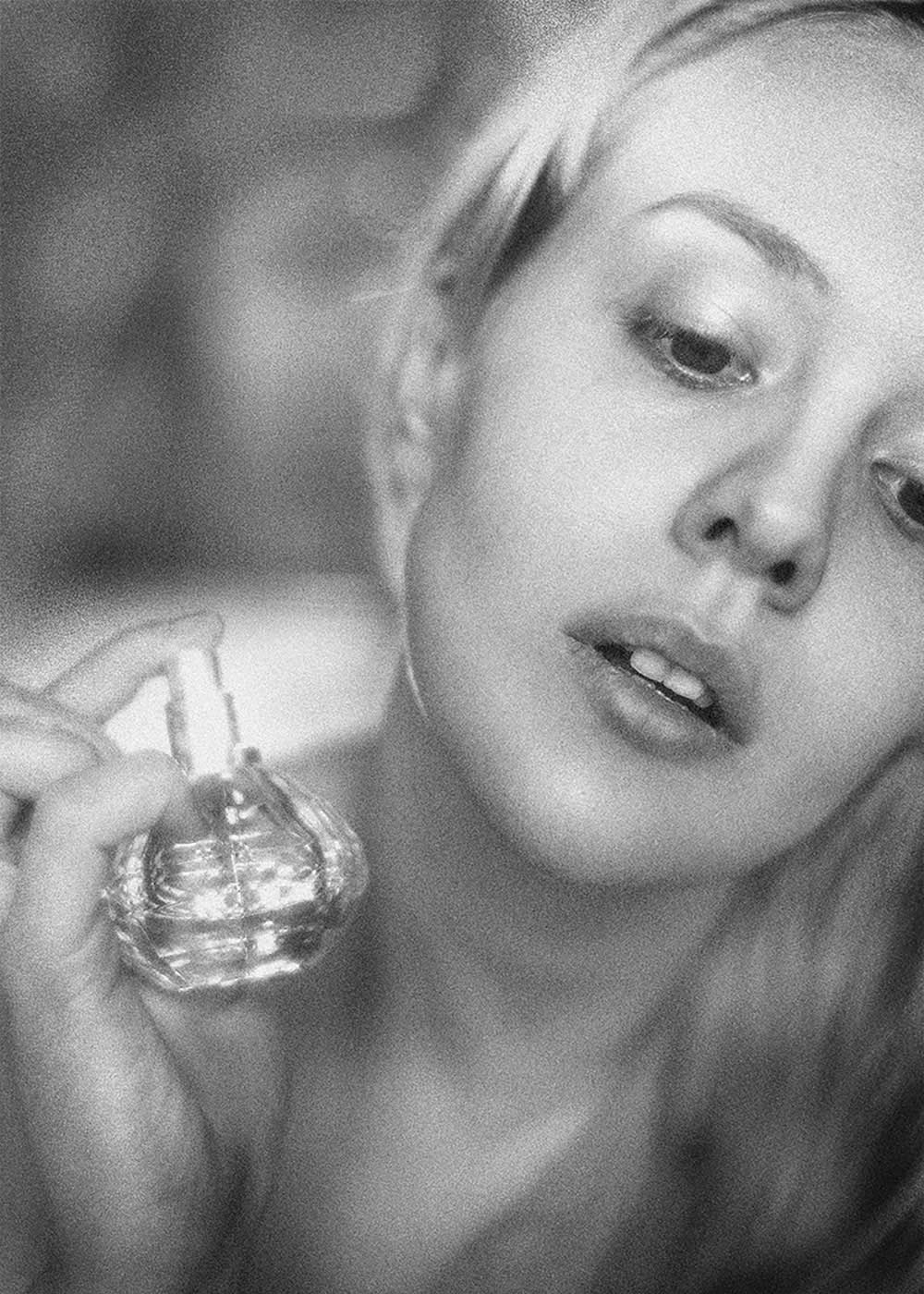 Your portraits are deeply personal. When and how did you first begin using photography to process your life experiences?
In 2017 I first started making self-portraits. At the time, I was just experimenting with how I could use self-portraits. I already had a history of depression then, so I did already implement my bad mental health experiences in my photography, making melancholic, dark black-and-white photographs. But it was in 2019, after the suicide attempt that I've mentioned earlier, that I made the conscious decision to start documenting my emotions through photography for a longer time. I thought I would stop after I'd recovered, but I enjoyed making self-portraits so much that I kept making self-portraits about my own experiences and thoughts, just with other themes.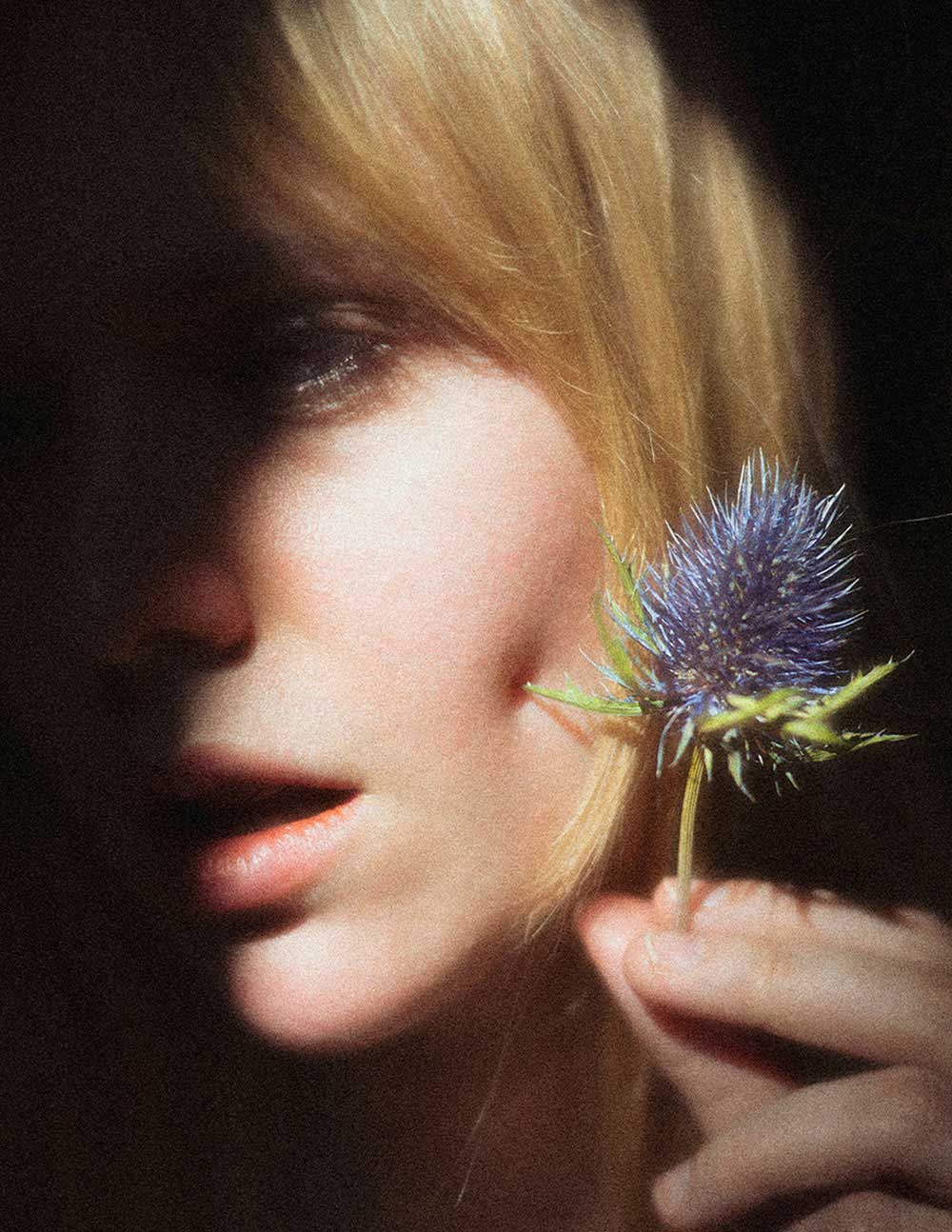 What, in your opinion, is the most important to consider while shooting self-portrait pictures?
For me it is important that the final images invoke a certain feeling. That it tells some sort of story, even though the story may not be directly visible on the image. So I'm considerate about the atmosphere when I'm shooting. Color and lighting contribute to the atmosphere a lot so I pay extra attention to these factors.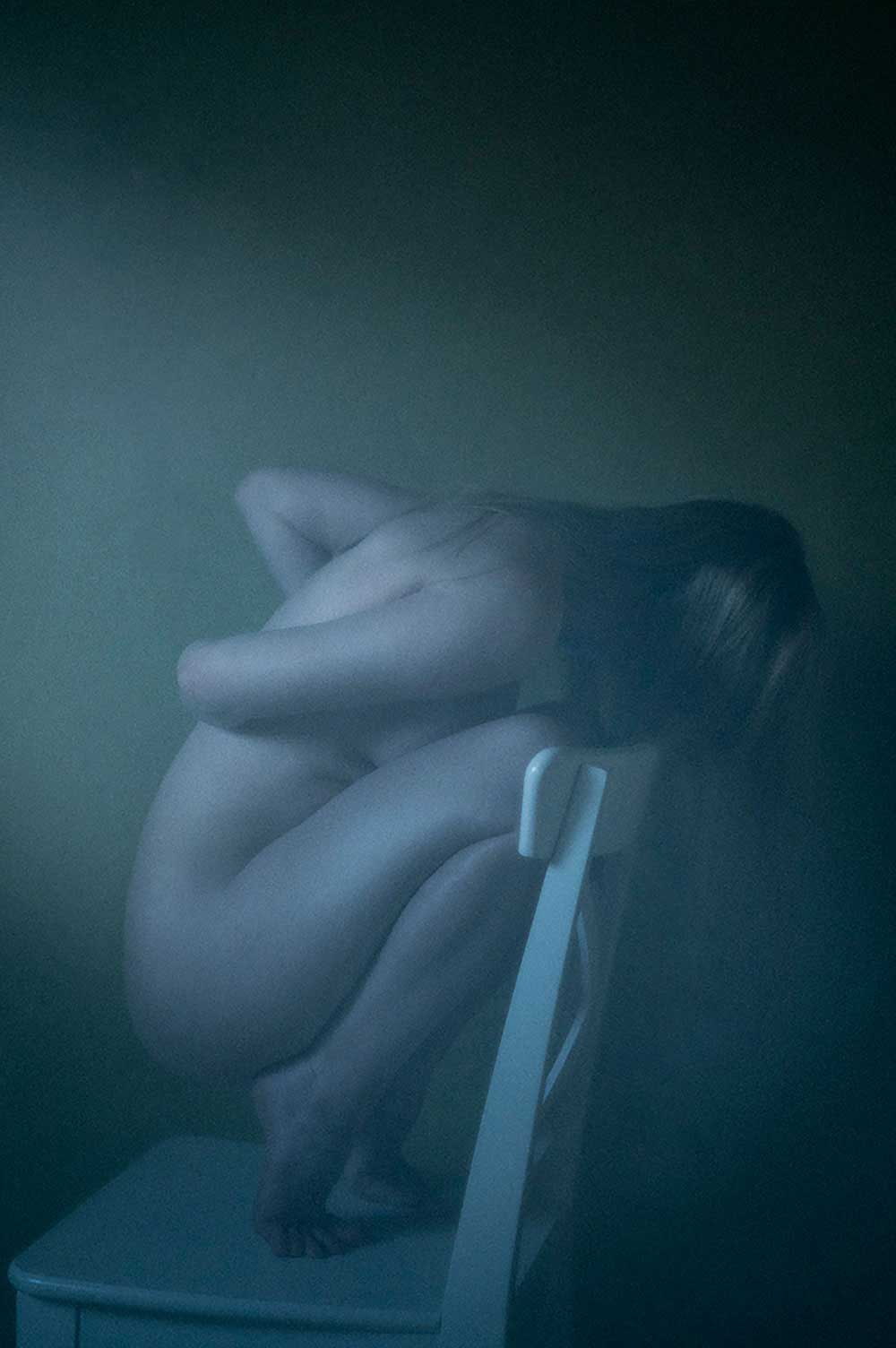 Would you please tell us anything about your technique and creating process?
I like dreamy images. To achieve this look, I pick out times of day where the daylight is really soft but still relatively sunny and warm. I try to avoid harsh daylight, but I also try to avoid grey skies. The sunrise or sunset on a sunny day is my ideal lighting situation. Sometimes I want to take the soft look to a higher level. To do this, I use all kinds of stuff to make the image the way that I like. I use see-through fabrics, transparent stockings and plastic bags and drape those over my lens. This creates the soft focus that you can see in some of my images. I also like to use wide apertures, anywhere between f/1.8 and f/5, to achieve more blur.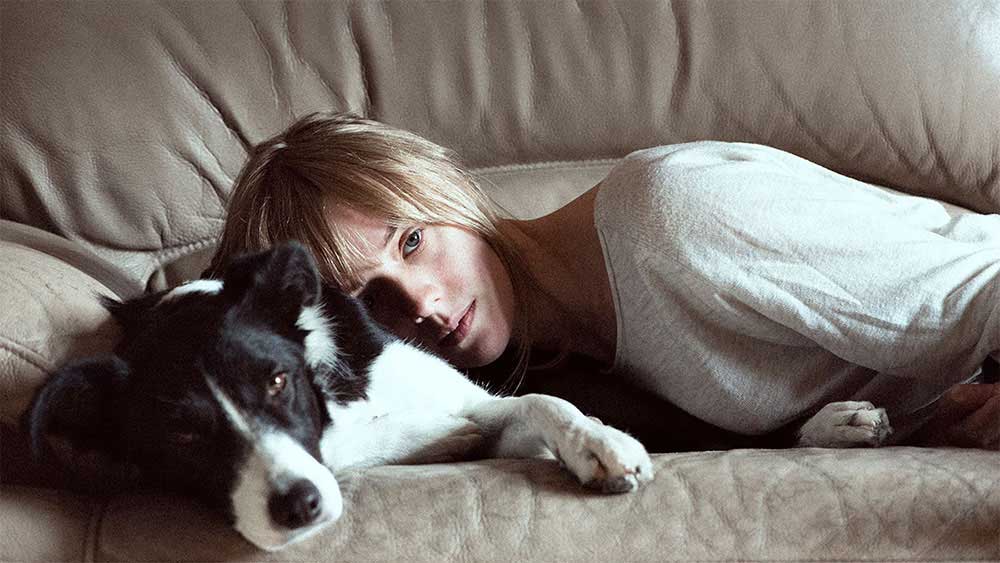 Would you please tell us anything about your technique and creating process? Talking about postproduction process. How do you get to the final result?
For postproduction I rely fully on PhotoShop. I edit the global image (lighting, color, contrast…) in PhotoShop Camera RAW first, and after I go into the details in PhotoShop itself. What I do in PhotoShop depends on the image I've shot. If it's a portrait of just the face, I'll start out with a frequency separation PHP method to retouch blemishes on the face. This I don't do, or don't do as much, when I take a full body shot, or a portrait where the face can't even be seen. What I always do is to go deeper into the details of the colors. Matching skin tones, making some colors (like background or clothing) more vivid, playing with the overall colors of the photo. I also dodge and burn to make certain areas pop a little more. Sometimes I add a little more blur when I'm not happy with the already present blur. When I'm content with my edits, I end with adding (extra) noise to the picture. I like to add noise to my picture because I have a condition called 'visual snow'. Because of this, I always have noise in my vision. Visual snow is often described as the 'tinnitus for eyes'. So, seeing noise is a normal occurrence for me, and I've chosen to implement this in my photographs. Taking 'seeing things through my eyes' to the next level. I choose to add noise in postproduction instead of in camera because I feel it gives me more control over the amount of noise, I can change my mind about how much noise I think an image needs.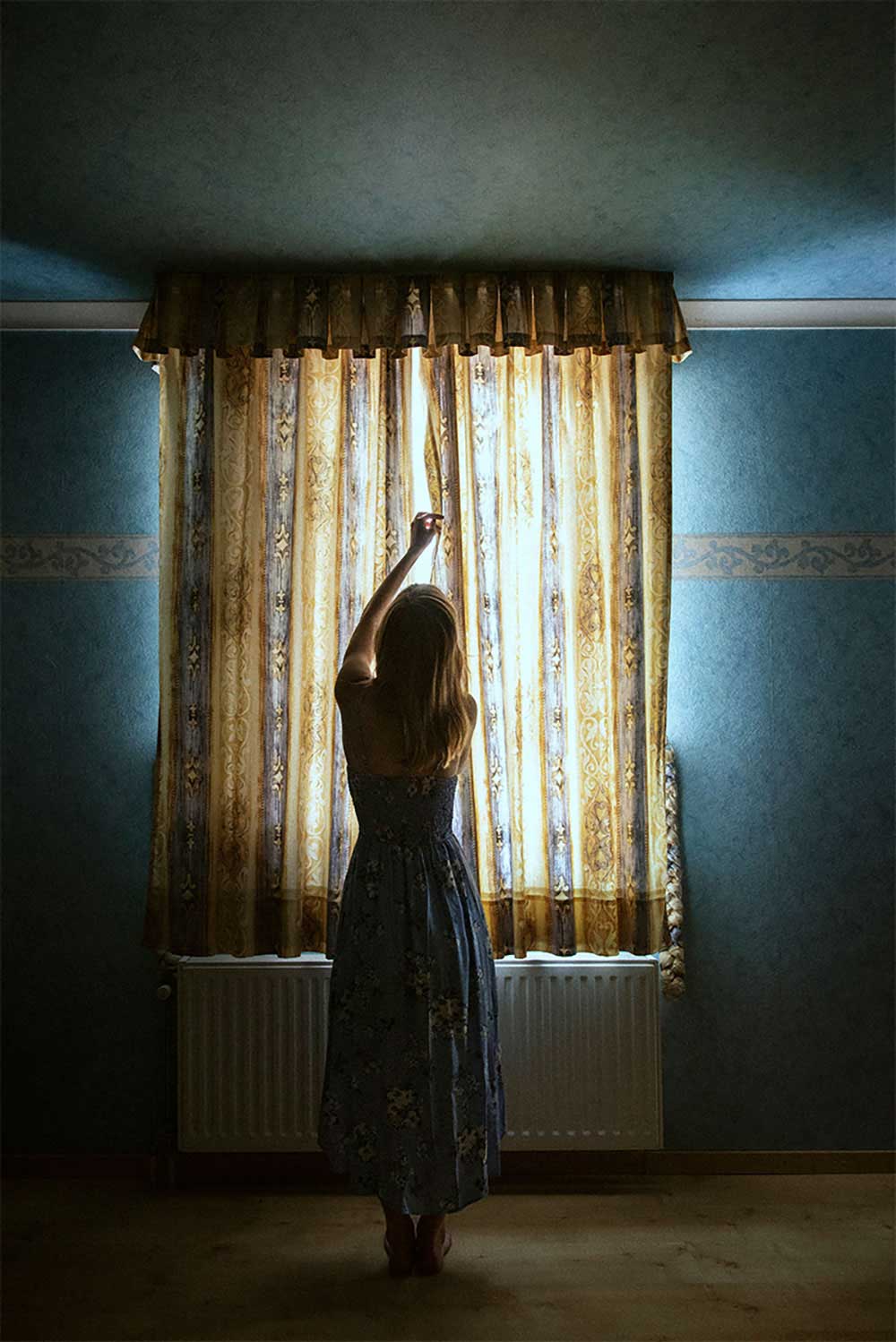 What future plans do you have? What projects would you like to accomplish?
I'm certainly going to continue doing self-portraits. I hope that in a few years, I can make a big book, or exhibition even, full of self-portraits over the years, showing how me and my vision, emotional state, the way I think, everything… have changed. I think it will be interesting to see that evolution. For the rest, I'll just take it as it comes.