When I moved to Montreal in 2014 I was about to have my first child, and I was three thousand miles from home and everything I had ever known.
I felt disconnected as if I was in a bubble. I could hear the voices of my old life but only over the phone, I could even see the faces of the people I loved but only via a screen but I deeply missed being in close physical proximity to the people who really knew me. I missed popping into a friends house, sharing a meal or a cup of tea. I missed the hugs, I missed walking arm in arm with a best friend while we shared our deepest fears and ironed out life's irritations. I missed being able to leave London to see my parents in the country side whenever I felt like it. I missed touch.
When Covid-19 first pushed us in to lock down in March 2020 people shared their experience of isolation and it resonated deeply with so much of what I had experienced in moving here. I knew the bubble world they were now living and all the emotional highs and lows so well.
The city was so quiet after everyone retreated to their homes that I could hear the melting snow water rushing in the pipes under the streets. It felt desolate. One evening I went out for a walk and was comforted by the glimpses into people's homes; the warm light spilling out against the cold blue of twilight. The views reminded me of Edward Hopper paintings, lonely figures swathed in bubbles of light like astronauts free floating through the infinite darkness of space. The lives we had lived at high speed before had been abruptly stopped, suspended in mid air, paused indefinitely. [Official Website]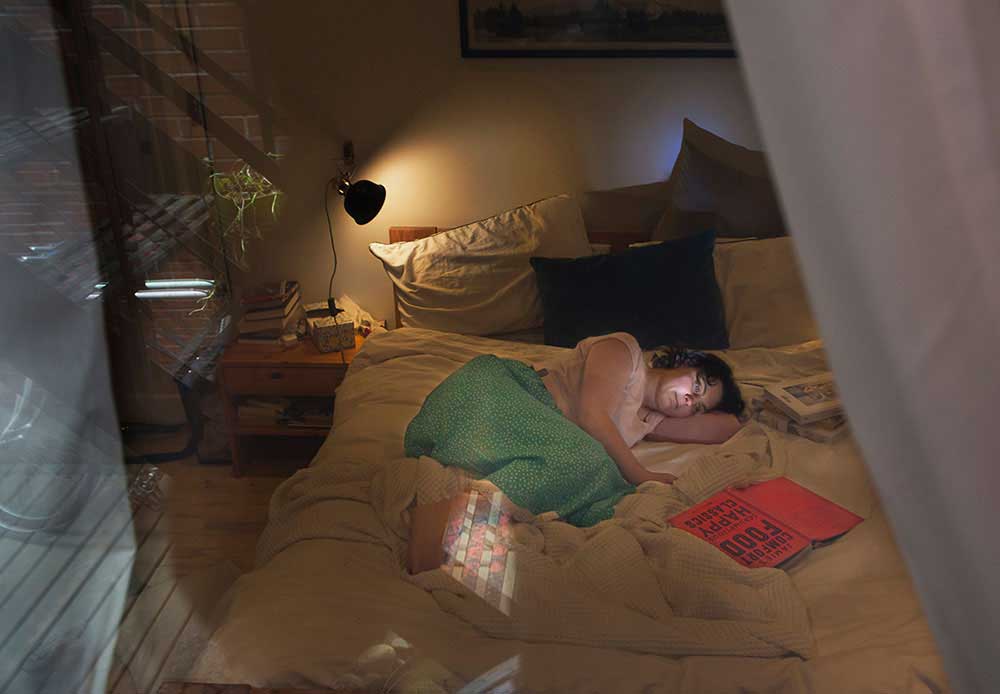 Isabella
"Feeding people is a way that I share love. For years now, we had friends or family over weekly, creating elaborate meals. I miss kids running around until their parents sleepily carry them out the door, their bellies too full and the goodbyes too long. I miss those hugs and kisses in the entrance. Piles of jackets on the bench. I have moments where I wonder if those glorious meals are going to become a thing of the past. The shock and fear of the pandemic hitting the world felt heavy and I'd found that I'd lost my appetite for several weeks. I'm starting to finally come back to my cookbooks and plan meals and lists. Fold dough, chop herbs, melt chocolate, whisk eggs. For one hour a day, I let my kids lie in my bed and watch a show so that I can dance around my kitchen alone and cook us a meal. All of my senses awaken and I go back to something that is familiar and comforting."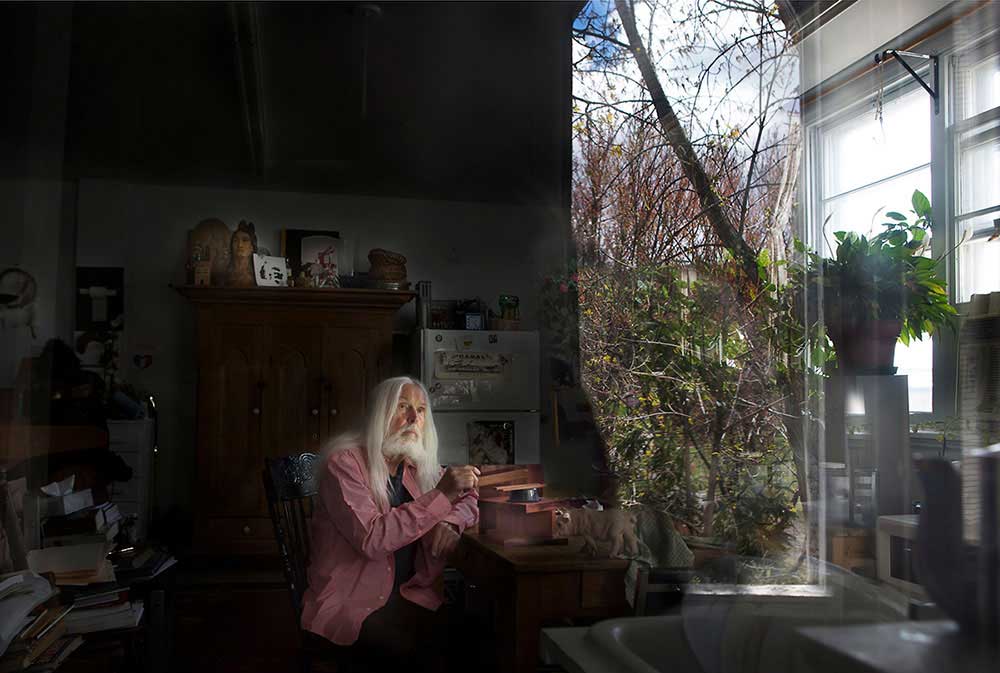 Armand
"We collectively live an unprecedented drama. The entire planet is affected by the Corona virus. No one can be above this drama, no one. Prudence, Solidarity, Commitment.
All for one, One for all, as the anarchists say.
Personally, I feel very very good. I am there and elsewhere.
I travel to infinity.
Like everyone else, I have a reserve obligation.
Never since my birth, one morning on September 3, 1929, has Humanity been so violently touched.
We mourn our dead and at the same time sing Life! Praise those who face death on a daily basis by helping others. They deserve our admiration and our deep respect.
In these dark, uncertain days, these exceptional beings are our heroes. Humans at their best.
I hope you have a great time of intimacy and truth together. I greatly hope so."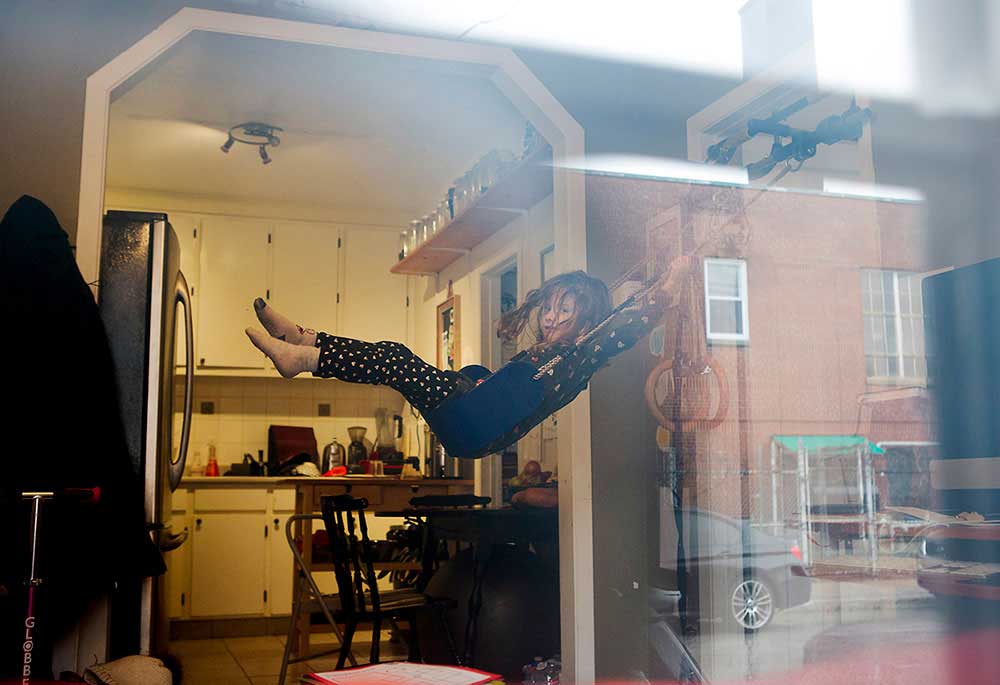 Jaya
"This is great! I love this!"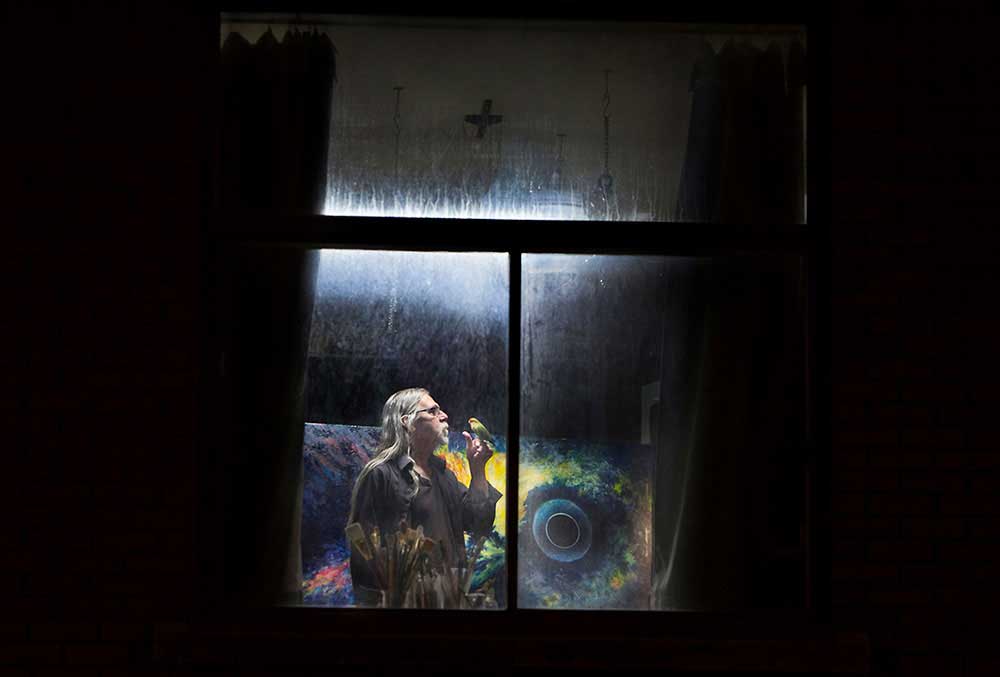 Jean-Pierre
"It is from the visible to the invisible"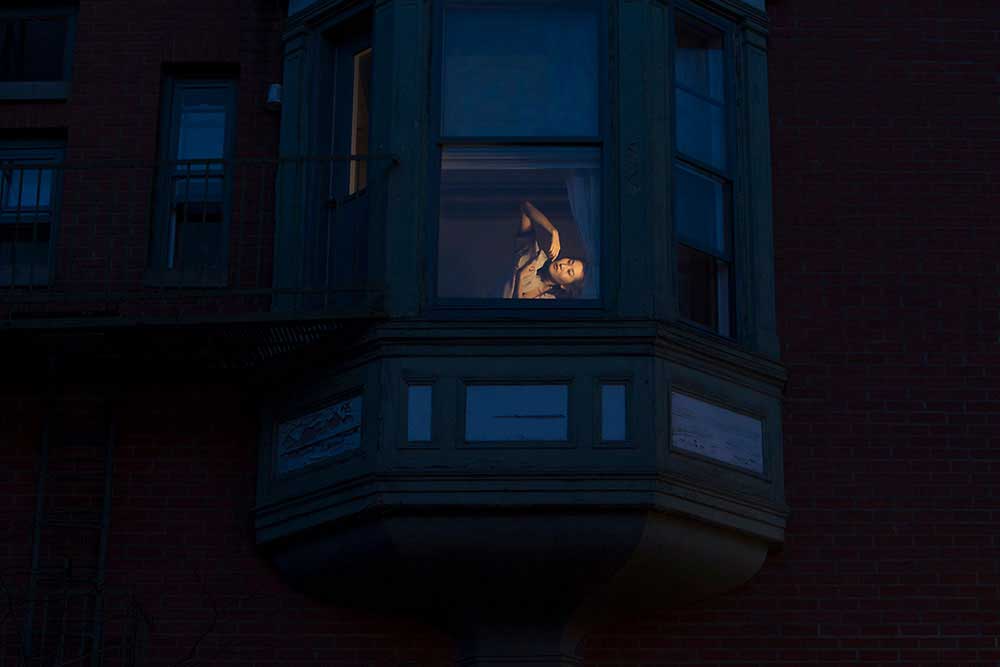 Chelsea
"The shock and reality of COVID-19 came early for me in late January. Some of my family in China are health professionals, and everyone was nervous. I lost nights of sleep and would be short of breath just thinking about it (This was still in January). Meanwhile, experts were dismissing human-to-human transmission, more concerned for the market and preexisting issues than the then-preventable virus. I honestly thought that health experts and elected leaders would be more responsible, more prudent, more proactive. I also thought that my acquaintances would care more than they did. It's sad when knowledge becomes a hindrance to understanding. 
I value people's words and opinions a little less now, which is partly sad but mostly liberating. I don't need the average stranger to validate me anymore. 
Actual social distancing has been restful. There's still so much I have access to — like dancing and reconnecting with friends. I don't feel the pressure to be productive, but I'm not any less productive than before. I haven't seen my boyfriend in over a month. But other than that, I really enjoy it."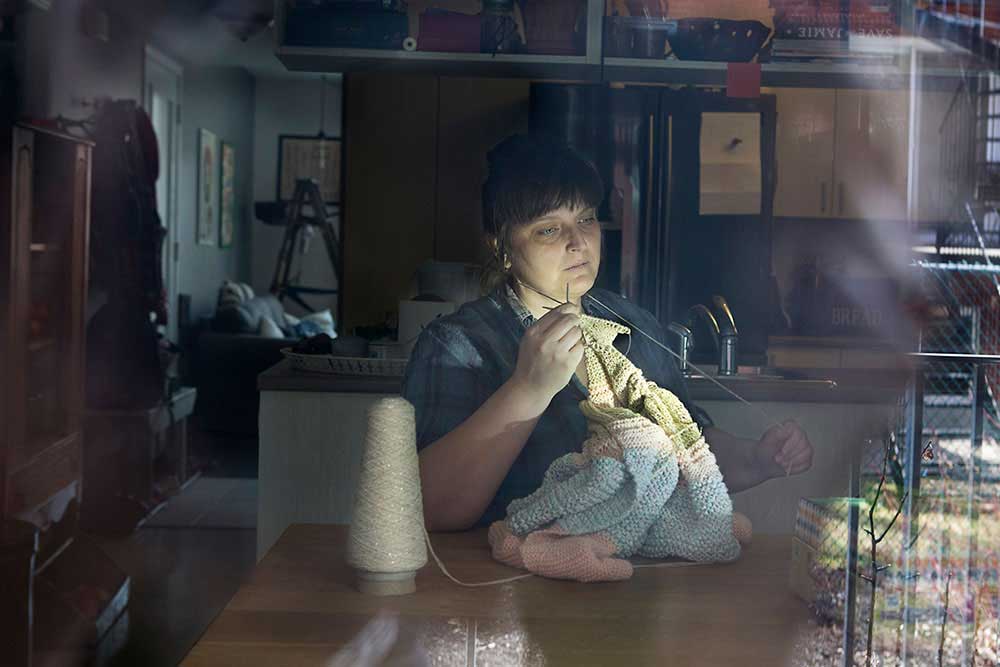 Petya
"I feel guilty because just before the (Covid-19) I wanted to stay home and do nothing and I'm sure many people did the same. Now staying home save lives, but also I realise that to be able to go out is an amazing gift. Getting out into nature doesn't have to be a big event. 
I just want to fill my lungs with smell of nature—air, mountains, trees, people. This is happiness!"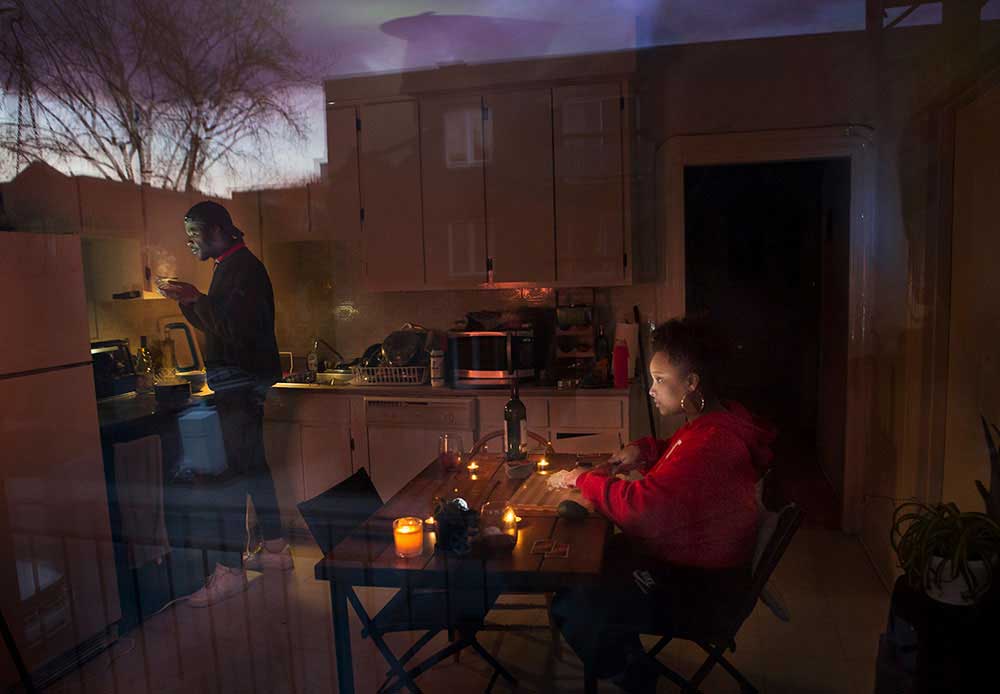 Deo and Sarah
"Quarantine has been a blessing in disguise for us. Although we live together (being both busy with our studies and jobs) we are glad to have the opportunity to spend more quality time with each other at home.
We realise that our reality is not shared by all and that is why we are thankful. Our hearts and thoughts go to the people that are affected by the pandemic."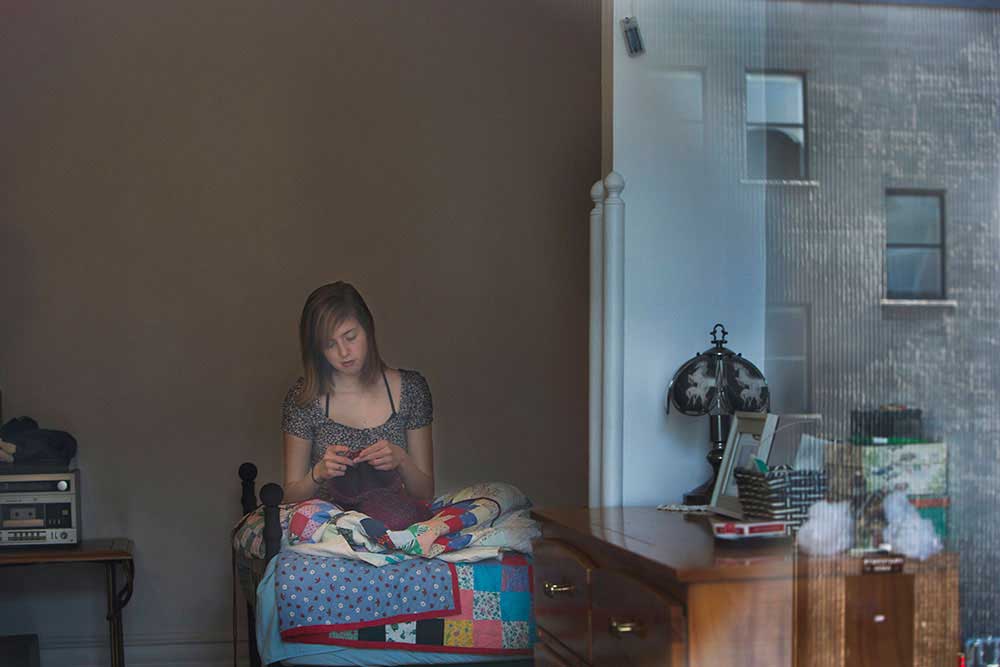 Trisha
"Montreal is now reminding me quite a lot of the Maritimes.  People appear to be spending more time going on long adventures by foot, tending more to their home spaces and gardens, crafting, playing music… all things that I love to do but have personally found difficult to find time for amidst the ever-moving, bustling flow of city living. 
I feel grateful to have a bit of a framework for a slower-paced life (sitting around and drinking tea and chatting for hours on end, or 'finding something to do' when there is nothing to do is something we Maritimers have lots of practice at!) though it's been a while since I've had to exercise these muscles."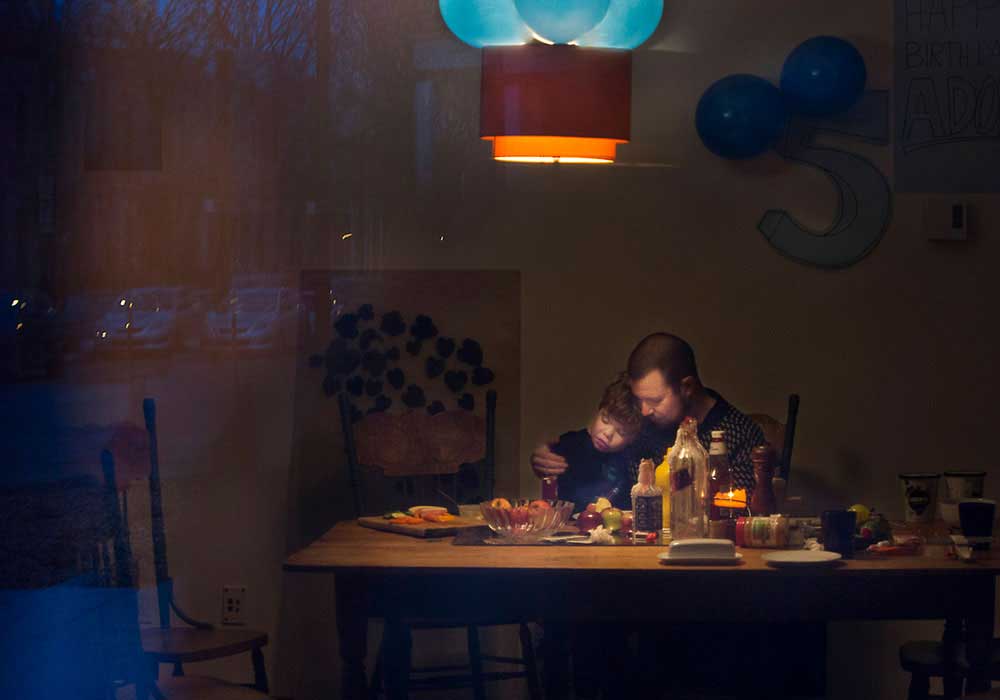 Adorno and Gavin
"I feel really conflicted every evening with my son; trying to find a healthy balance between the simple pleasures of the peace and plenty we have right now, and cultivating the organizing skills and resilience our children will need to survive what's likely to be a pretty challenging lifetime. The qurentimes do feel tough, but they may well be easy compared with the economic recession to follow, and are certainly easy compared with the environmental catastrophe coming down the pike and the conflict we'll have to fight to try and prevent it. Like the man said, 'The lamps are going out all over [the world], we shall not see them lit again in our life-time…"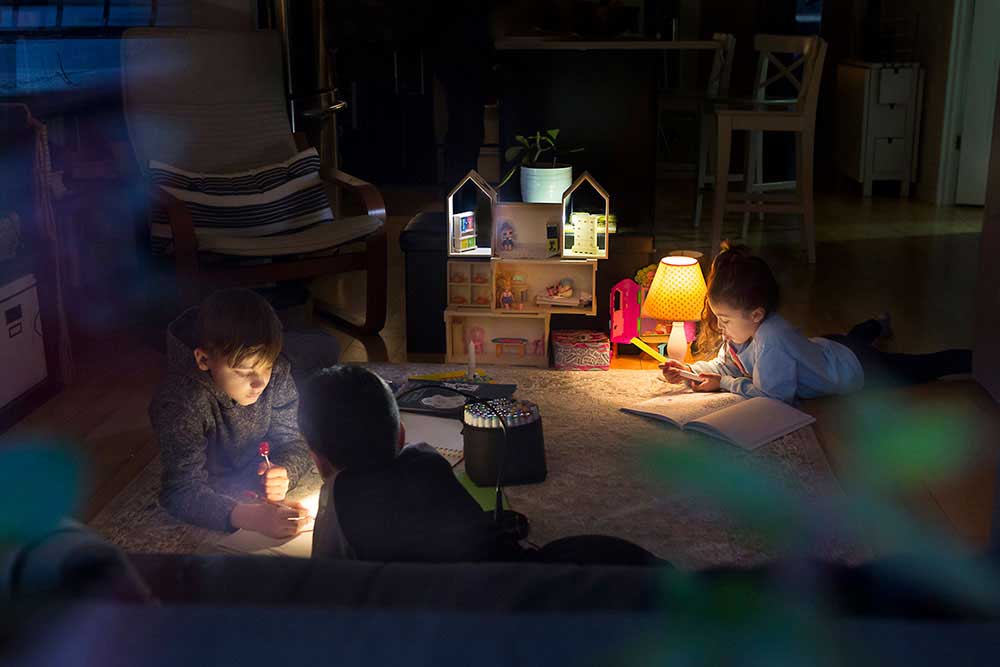 Homework
"The bright side of Covid 19 is the fact that my ex and I have been able to see our separation more positively. We now have reconstituted families and through this time positive relationships between ex's have developed. We have each met the others new partners. We get on. And at the centre of it all, of course the beautiful children that keep us together and  who have been making a great COvid team"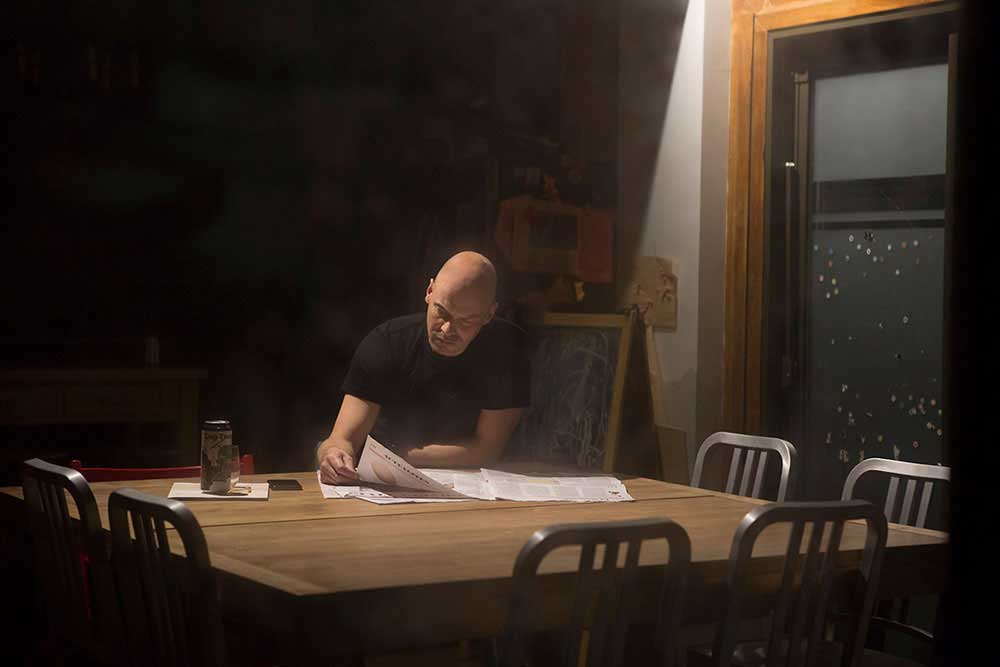 Thierry, surgeon at Maisonneuve-Rosemont Hospital
"Another day ends. You never know what will happen tomorrow … between the concern of doing well, to help and to save people, there remains this dull fear of bringing the disease home…"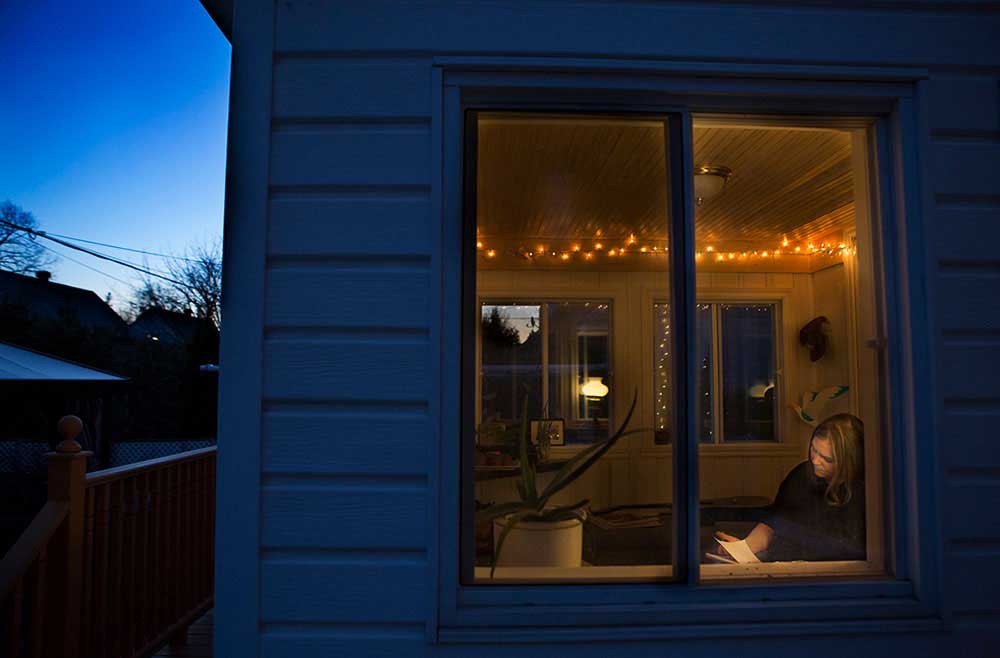 Natalie
"Each day has felt either like a euphoric victory or complete defeat. I'm a Mom to a 4.5 year old and emotions go in all directions, for all of us. One huge support I've had is from Pour nos enfants/For Our Kids Montréal, a group of families campaigning for climate justice. This pandemic has brought us closer but also compounded our fears. We worry about our kids and all the lives taken or threatened by climate impacts. For many of us, we were barely coping with the images of the Australian fires. This current crisis feels like a very scary preview of what the future could be like. Since we can't be in the streets organizing for change, we're meeting virtually and campaigning MPs from our computers. Most nights I'm up writing letters and making action plans for a just and #GreenRecovery from this pandemic. My hope is that we learn from this. That we #flattenbothcurves. That we transform."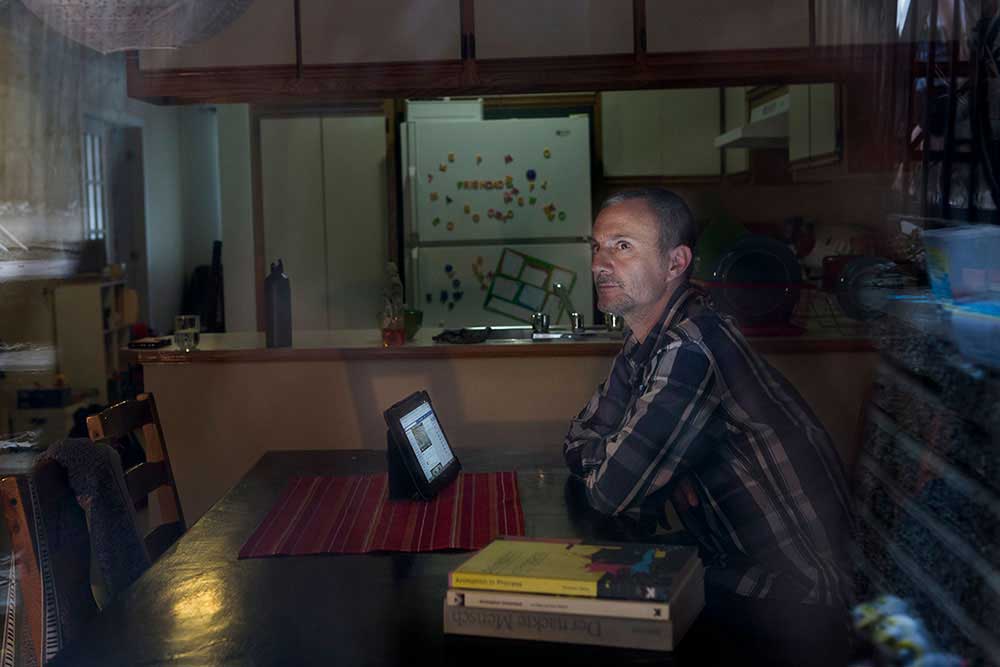 Hristo
"Through the window, the world seems empty of the contents of yesterday. The present seems unhappy with the numbers on the screen. My greatest hope is that we will fight fear and disease together, and the future world will be more human, united and without new frontiers and masks."