"Instead of words that have their own meanings we have elements of picture that have their own meanings and in these picture sentencise they are constanly creating some newer and newer ideas in their contexts. Elements of pictures are words, the whole picture is a sentence and the exhibition itself is a complex text of pictures hang on the walls. It is a poem."
Tamás Ambrits is a member of Associaton of Hungarian Photographers. He lives and works in the westernmost town of Hungary, called Sopron. He has been interested in photography since he was a little boy. He learnt to use camera from his father, who was an active member of community of local photographers. Unfortunately, he could not be a witness of his son's success. After his father's death he went on with his amateur studies and he was trying to find his own style. After the year 2000 he could find his real creative self after digital technology had given him the freedom that made him possible to turn pictures existing in his mind into reality.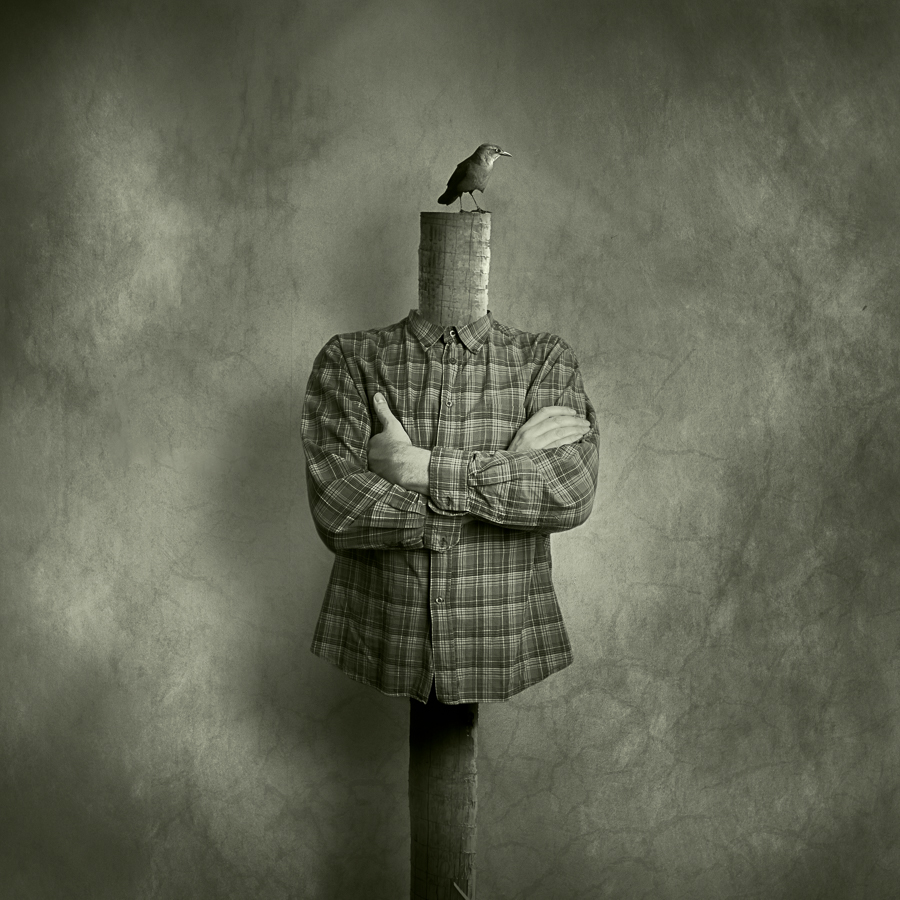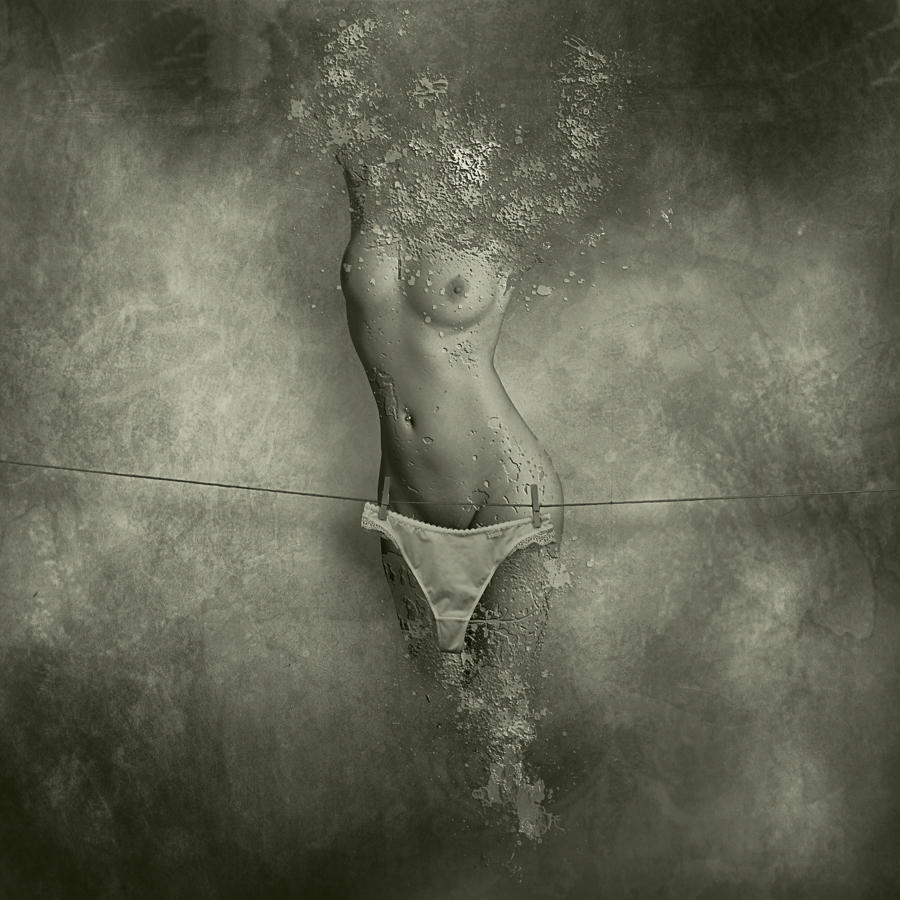 His ars poetica is that opportunities given by digital technology have to be exploited. As in music an electric guitar compared to a guitar, a synthethiser compared to an elecrtric guitar opened up newer and newer possibilities for musicians, digital photography offers us the same possibility compared to analog photography. In the process of creating a artistic picture, he considers idea – plan – camera – computer with Photoshop application equally important elements of his creative work.
He creates long exposure black and white photos, portraits, but his favourite series is "Dream scraps". The photos of this surreal series are created in a sequence of idea – planing (drawing) – taking photos of elements of pictures – digital afterwork. The artist tends to depict his own inside world in minmalist and symbolic style. Even if in his picures we can not see complete human bodies but only bodyparts or no human picture elements at all, his pictures tell us stories about people. Each of his photos tells us a different short story or a tale. He is happy with any feedback on his photos as visitors of his exhibitions often tell him their own tales, stories inspired by the photos.
How has he found this title for his series? According to a legend there was a poet who used to wake up in the middle of the night and he had great ideas but he went back to sleep and all these great ideas were gone by the time he woke up in the morning. Not to forget the ideas he put a notebook next to his bed and he jotted down the ideas. He called these notes "Dream scraps".
The artist has won several national and international awards. [Official Website]