In 2014-2015, with eastern Ukraine swept up in an armed conflict, close to a million people fled from the region…
The war has transformed a landscape of industrial cities and farmland into a rigid battlefield, a patchwork of cratered front lines and a cast of zealous fighters manning them. On both sides of the lines, the danger and drudgery of more than a year of fighting has pushed men to their physical and psychological limits. As weeks went by, the fighters on both sides became ever more zealous, certain that their war is righteous.
Among those left behind, trapped in the war zone, were the most vulnerable: the elderly, the ill, and the poor. Those living close to the front lines spent months on end hiding in basements or bomb shelters in unsafe and unsanitary conditions. Many of those shelters had neither electricity, no heat, nor potable water. Volunteers tried to evacuate people but many were too sick or too frightened to leave.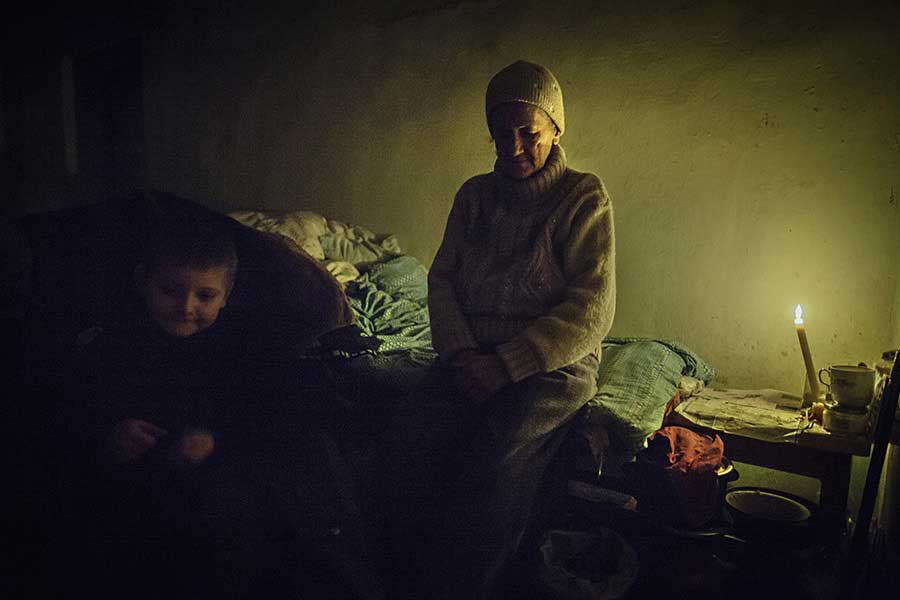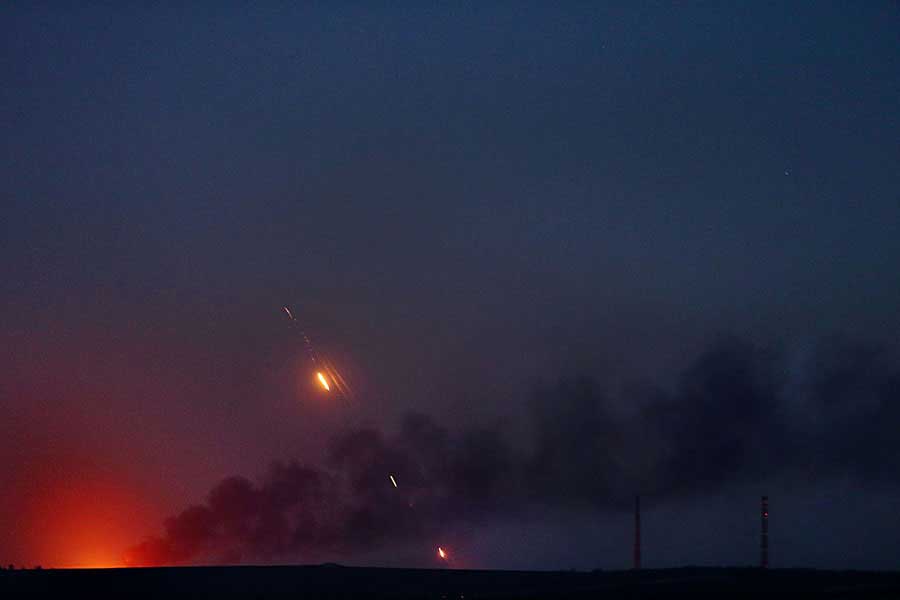 In violation of the laws of law, government and Russia-backed rebel forces extensively used cluster munitions and other indiscriminate weapons in densely populated areas, and civilians took the brunt of it.
Many elderly people were killed or wounded or lost their homes and livelihood as a result of indiscriminate shelling. So as explosions shook up the world outside, they stayed on, hiding from shelling in dark, damp, freezing basements, with very little food and practically no medical aid. The civilians' tragedy is due to be studied and investigated properly by the fact finding missions. At this time complete civilian casualty figures are hard to determine…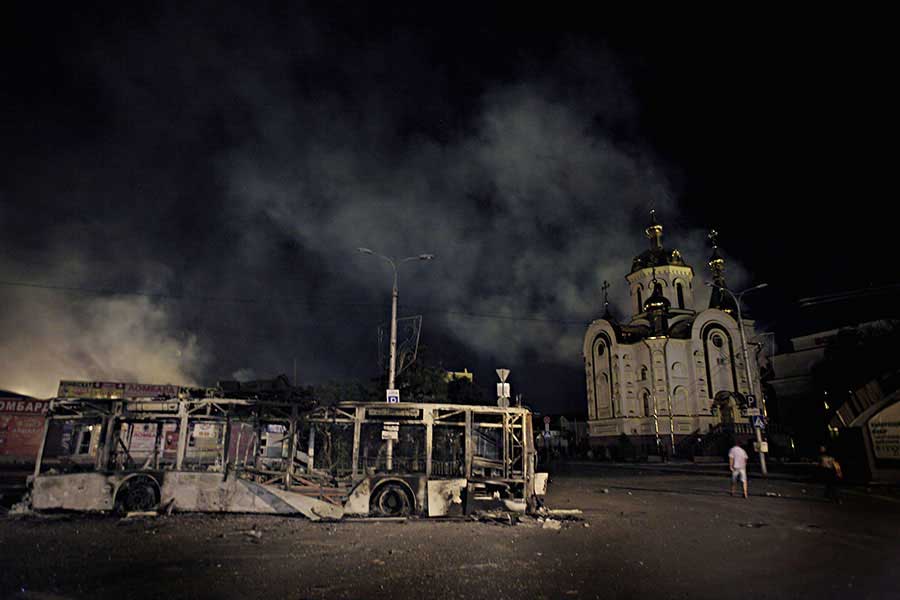 The war in the East of Ukraine has been accompanied by a remarkable propaganda push by Kremlin. The Russian population was effectively brainwashed by the Kremlin-controlled media, which acted in cynical, Soviet style. True "information war" was launched, where Ukraine was described as a "state of new-born fascists.."
Period from May 2014 to October 2015 I have spent 32 weeks altogether in the East of Ukraine. I did my best to stay as neutral as possible and tried hard to build relationships, make contacts, which enabled me to see and cover the conflict from all sides – the Ukrainian government troops and from the Kremlin-backed separatist forces. But mainly i focused on those who left behind.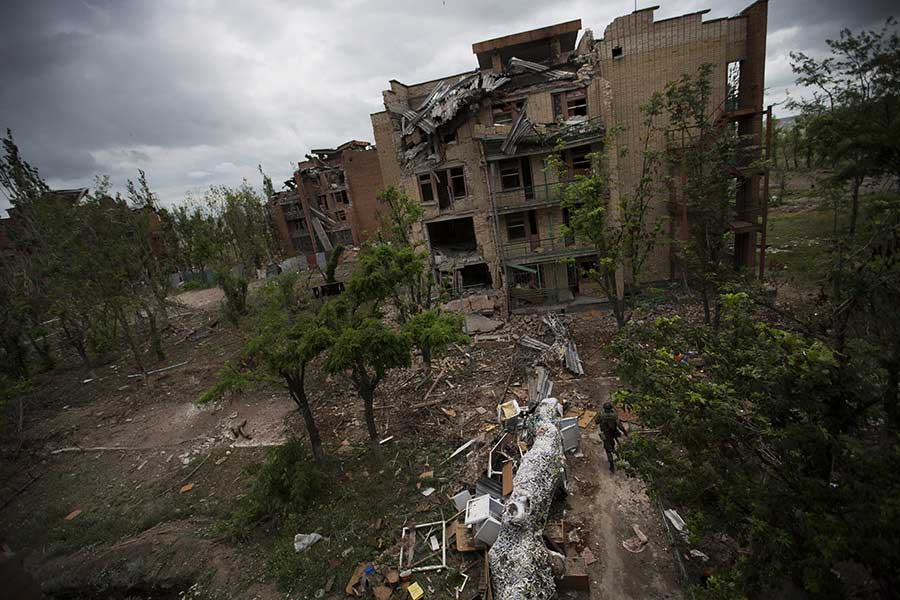 These photographs, which were taken over a series of 16 months, explore the fanaticism that has driven the largest war in Europe in a generation. They examine the transformative effects of war on both the pro-government and separatist fighters. As a window into life on the front lines, they evoke memories of another war a century ago, when soldiers for the first time endured terrible hardships in the trenches, unable to push forward but unwilling to retreat. [Official Website]