I was packing my bag when I could hear him,"My son, your job is not over. Varanasi is never complete without Dev Deepavali!" I turned towards him.
He was smiling at me. His disheveled locks of white hair was touching the shoulder where his tanned skin and his faded saffron dress looked alike. The glowing big red dot on his forehead was drawing me nowhere. I nodded,"I will try to come, Baba." Immediately I corrected myself,"I will come".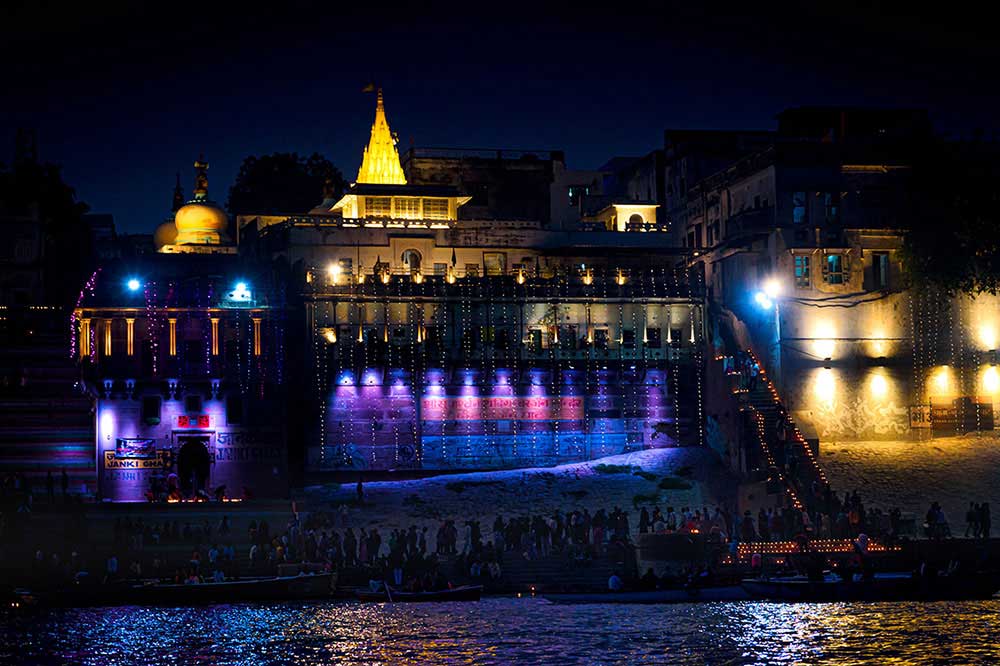 Mythologically the Gods are believed to descend to earth to take bath(snan ) on the holy Ganges on this day. Dev Deepavali or the Diwali of the Gods is the festival of Kartik Poornima celebrated in Varanasi,Uttarpradesh in India. It falls on the full moon(poornima) of the Hindu calendar month of Kartika(November-December) and takes place after fifteen days of Diwali,the most celebrated festival of India. This festival is also observed as Tripura Poornima Snan.It was the day when Gods celebrated the defeat of Tripurasur,the demon, by Lord Shiva.The main ritual performed by devotees consists of Kartik Snan(taking a holy bath in the Ganges during Kartika) and Deepdan(offering of oil lighted lamps) to the River Ganges  in the evening.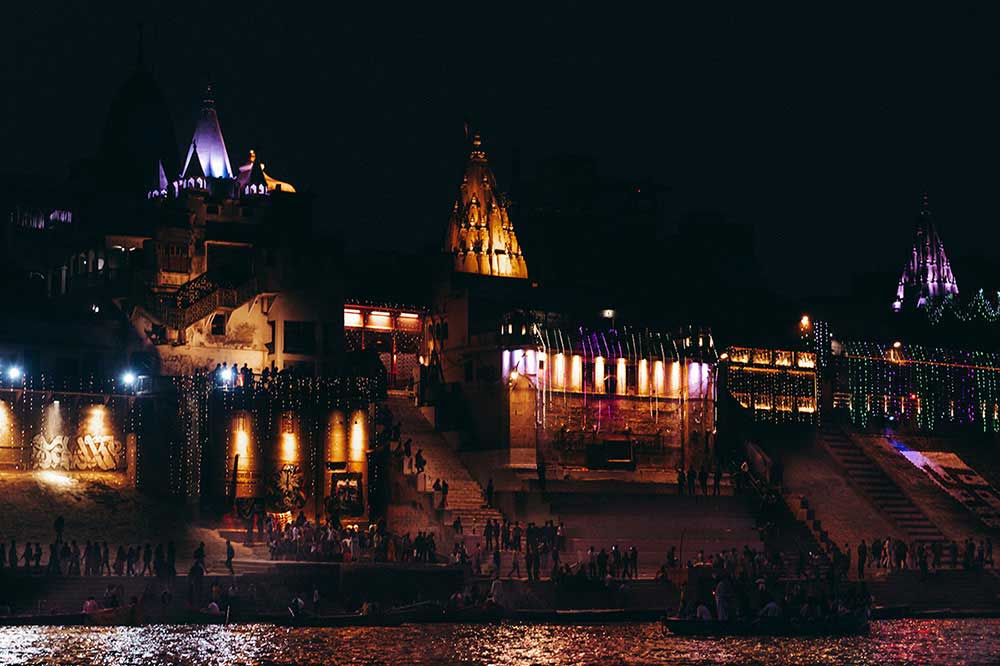 When I stepped in to Assi Ghat in the evening of 19th November,2021, ,I was awestruck. I never knew what surprise was waiting for me. By the time my boat started sailing,I felt as if I was in an wonderland! The steps of all the ghats on the river front of the Ganges River were lit with more than a million earthen lamps(Diya) in honor of Ganga,the Ganges River, and its presiding goddess. The decoration had gone beyond the ghats to every house overlooking the ghats. The varandah,the windows and the front doors were lit with Diyas. It was a color riot across the length of the bank of the River Ganges. Stunning was an understatement. I got a feeling of an inexplicable joy and someone told me from inside,if you want to enjoy this ecstasy for life,share it once you go back!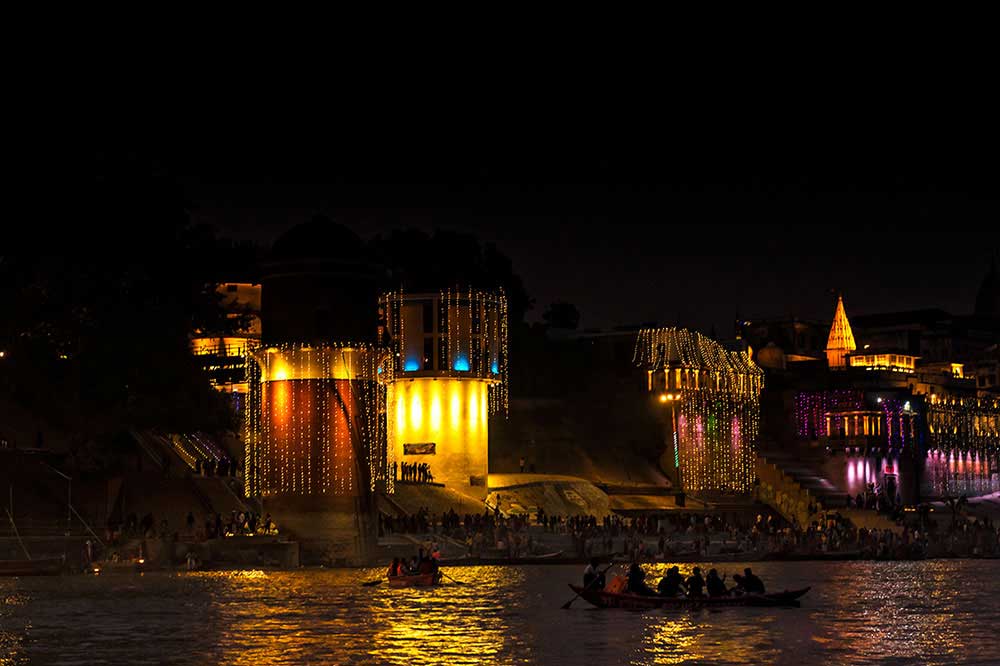 I came to my senses when I heard the warning of the boatman.He was turning back sharply.At a distance I could see the funeral pyre still burning with decorations of Dev Deepavali hanging around it.The irony of life and death will never go. Knowing very well that Varanasi will also never go from my life, I could hear the sound of the flowing Ganges. Let it flow,quietly!
About Abhijit Bose
Abhijit is an artist, photographer and an educator. His major interest is in Fine Arts, landscape and travel photography. He firmly believes that camera is a medium for expression and he loves to experiment different forms of art with it.
In the last three decades he extensively traveled in Europe, Asia and Africa. It helped him to understand the places, the flora and fauna, the people and their culture more closely.  
He holds the Excellence FIAP Honors (Federation de l'Art Photographique, France), and Crown 2 Honors (Global Photographic Union, Greece). His works got widely awarded and exhibited in more than fifty countries in international salons. He is four times finalist in HIPA, UAE, and also a Silver Medal winner in Moscow International Foto Awards (2017). His works were also awarded in most prestigious professional competitions like IPA 2017 and Paris Photo Prize (PX3) (2017 & 2018) to name a few. Dodho magazine of Barcelona carried more than a dozen photo stories so far. His works also got published in Nat Geo and The Statesman Tabloid (London) and many other publications. Many of his works are with private collectors across the globe.