Wa-ter : The liquid that descends from the clouds as rain, forms streams, lakes, and seas, and is essential to all living matter.
The amount of water used by humans has tripled since 1950, and irrigated cropland has doubled. About one-fifth of the worlds population lacks sufficient water, a figure that could reach 40 percent by 2025 by some estimates, in part because growing world economies like India, which is closing in on one and a half billion people.
In India the worlds second largestpopulation, the demand for potable water is growing at an alarming rate and may outstrip supply in coming years. The urban population has doubled over the past 30 years, and is expected to reach 50 percent of the total population by 2025 and in rural areas 30 percent of the population lacks access to drinking water. India's crushing demand for water isn't just for drinking but for agricultural use as well, India as a nation uses 70 percent of its water on agriculture and is one of the worlds biggest fruit and vegetables producers in the world. Water is vital to its continued growth and survival but with global warming and water sources being contaminated , things are starting to look dire.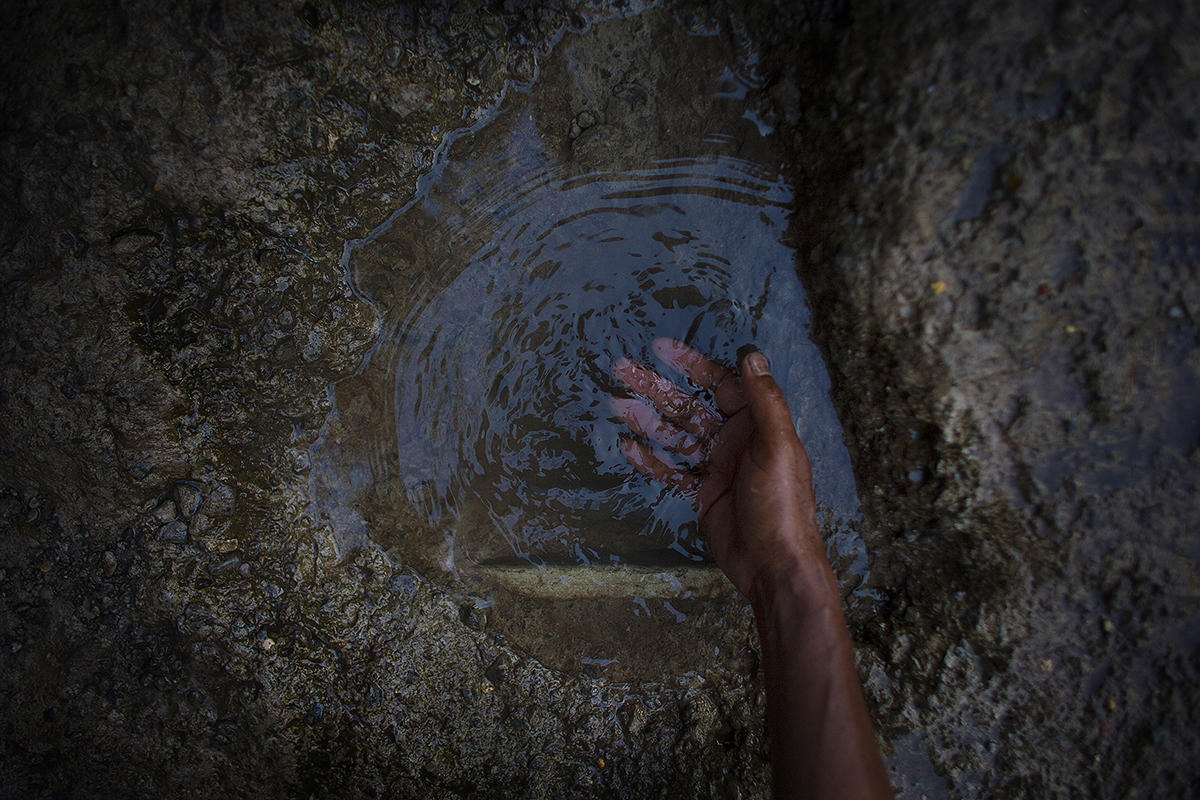 Water scarcity in India isn't just a matter of global warming, its also a man-made problem, with poor management and lacking regulation India's water sources are being contaminated and dying as its population continues to grow, it seems for the moment its water woes are only going to get worse. Many of India's cites have made the list of most polluted in the world, Vapi a city located in the Valsad district of Gujarat has seen levels of mercury in the cites ground water that are 96 times higher the World Health Organizations safety levels. The city exist in a constant haze of smog were breathing is hazardous to your health. Kanpur India's ninth most populated city and is known for its leather products and cotton wears but unfortunately its also know for the high levels of arsenic, cadmium, nickel and chromium this toxic effluent is being discharged into the Ganges and being used to irrigated farmland but most worrisome are the Illegal Chromium waste sites, the sludge from these sites leaks into subsoil and groundwater, the primary source of drinking water for surrounding communities.
Industrial pollution has become a bitter reality and proof of the Indian Governments failure to enforce penalties and regulate polluters and protect its people. It's clear that with their current infrastructure and water management polices, India's water problems are only going to continue. The Central and State Governments need to educate people on the importance of water, as water has become a precarious and expensive resource that everyone must conserve, otherwise this crisis could easily turn into a disaster.
About Michael F. McElroy
Michael F. McElroy is a photojournalist dedicated to documenting the social, political and environmental issues that define our times. He is currently working on long term documentary projects including the Water Crisis and Farmer Suicides in India, and the US Economic Crisis. Michael has been honored by POY International, Atlanta Photojournalism Seminar, Communication Arts, nominated for PDN's 30 Emerging Photographers in 2010 and a Critical Mass Finalist in 2011. He is a frequent contributor to The New York Times and his work has been published world wide. Michael is currently based in Cleveland, Ohio. [Official Website]