My name is Dasha Matrosova . I am young fashion photographer from Belarus. I like to work in different styles, but most of all I shoot fashion and fine art .
I work with glossy magazines and always participate in various projects. Every day I get new ideas for the photo shoot, I'm not tired to invent and create!Usually I do my shooting with exclusive jewelry that I create together with my stylist , that make my photos more unique.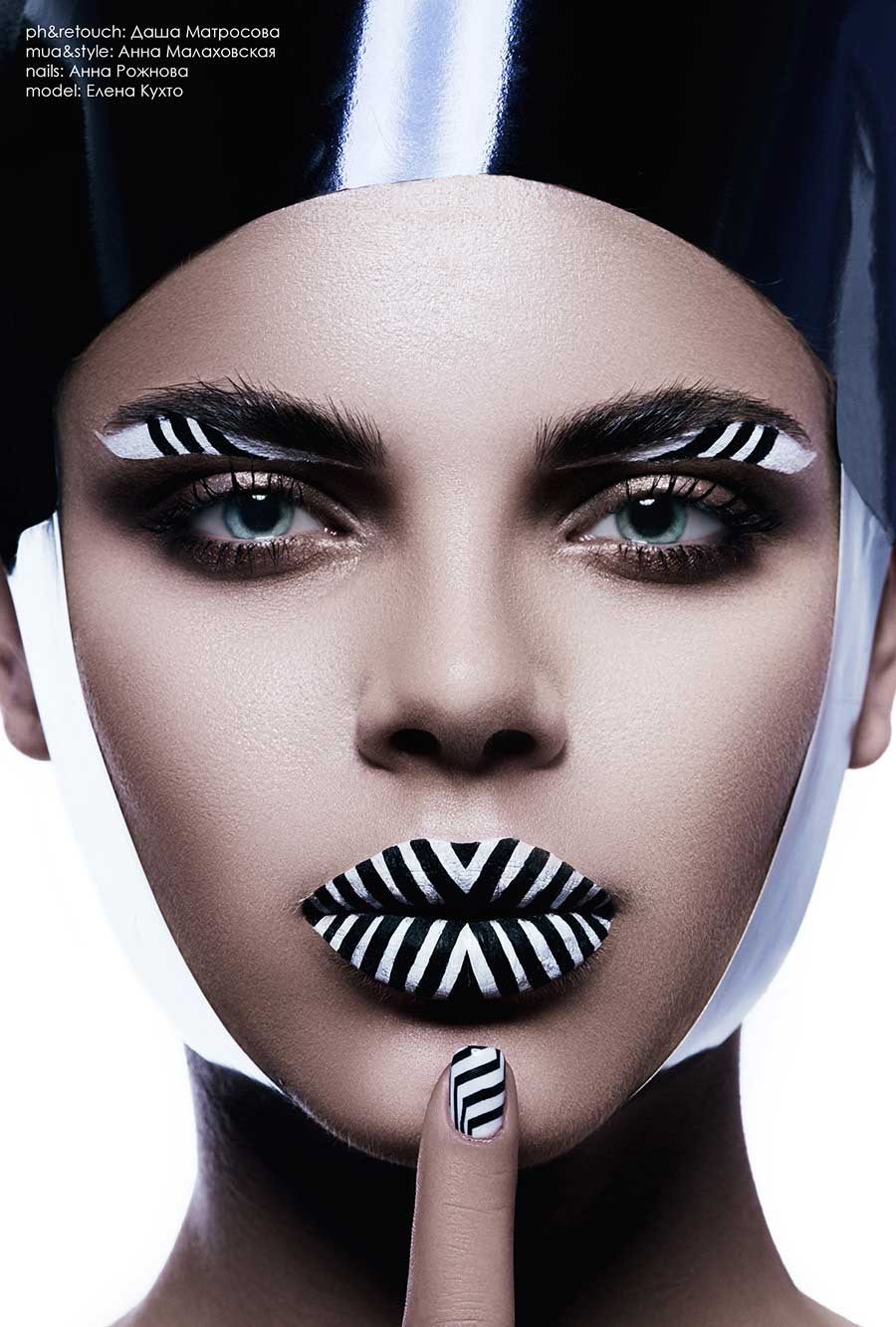 A series of photos "Graphic"
One of the most successful series of photographs that I have ever created, pictures becomes recognizable and popular. They won first place in the section of advertisement and in the nomination of beauty competition "Mifa". Most important thing for me that one of the authoritative jury very appreciated these photos. I continue to work in graphic style, and now I'm developing some new projects. There is nothing easier and at the same time more complex than work in the black and white style.
A series of photos "Late Autumn"
The series has received a lot of feedback from viewers. Attracted a lot of attention: getting a photo of the day in many photo sites . Now, one photo of the series will be exhibited at a charity auction in Minsk, all funds will be used to help in the treatment for the sick girl . I hope that every viewer will find something special in each photo [Official Website]