Victoria Knobloch is a German photographer based in Leipzig. She is known for her soulful and authentic black-and-white style. Her work embraces the fields of vanishing cultures, ancient traditions and contemporary culture alike, yet the human element is the continuous thread. 
Her goal is to refer to what is good in the world. Her images motivate and are showing the dignity, strength and enormous positive potential of mankind. They draw the attention to the beauty, the living force, the peaceful and respectful site of life. Her best photographs emerge when she forgets about herself in the process and when she is connected with the present moment and therefore in connection with her intuitive wisdom. Victoria Knobloch works as a freelance photographer and invests a lot of time in personal projects. In addition to photography she works as a classical singer. Her last photography project brought her to China to the Chinese province Guangxi:
"Charm of China"
In March 2014 Victoria Knobloch traveled to the Chinese province Guangxi in the south of the country. The photographer was in search of tranquility, beauty and the little worlds of the ordinary people. This she found in almost every corner of this stunning, scenic unbelievable beautiful area. Back she brought works that are timeless, life-affirming and often appear almost mystical. Her portraits, landscapes and daily situations are touching encounters with the country and it's people. In the rural areas of China life is still slow and balanced. Here one can still find the stillness and space of the grace of nature itself. With photographic skill the photographer is showing the beauty of this simplicity,
even and especially with the melancholy premonition that this simplicity eventually will disappear.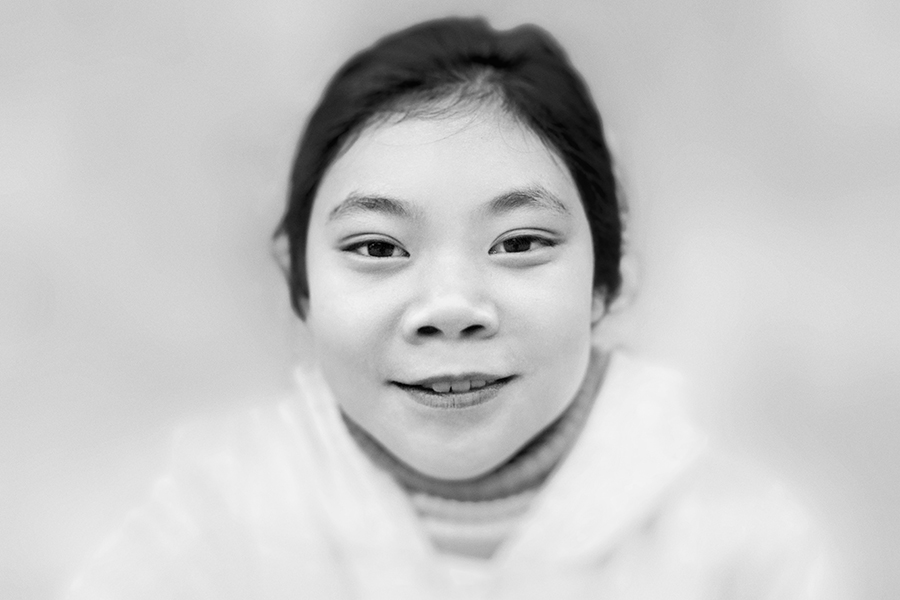 Right now Victoria is working on the second part of her photographic project "Tibetans in Exile". In the first part she has portrayed the Tibetan exile population in Kathmandu in the regions around the Boudhanath Stupa. Nepal has a Tibetan exile population of around 20,000 people of the worldwide 150,000 Tibetan refugees all together.The images draw attention to the beauty, the living force, the peaceful and respectful life and mindset of Tibetan Buddhism. Now in September she will go for 2 weeks to Leh and make a photo route from Leh down to Dharamsala portraying the live and traditions of the people in Ladakh. Ladakh is also called "Little Tibet", because almost half of Ladakhis are Tibetan Buddhists.
Victoria is fascinated by the strength of these people who in spite of losing their home and sometimes also their family, follow their path with faith and conviction and continue to live a fulfilled and deep live of spirituality and peaceful political resistance.
It is so important that this religion of exile has places where it can rekindle and flourish again. Places where this wonderful culture of compassion and wisdom can be restored and cultivated. Tibetan Buddhism is about freedom of the mind, a fluent mind without any stiffness and blockade and consequently the freedom of all worldly bondages. Buddhist beliefs are no myths. They are very accessible and easy to understand and nobody should feel threatened by the fact that they are associated with a religion and the wide wisdom of it could be beneficial for the whole world. Tibetan Buddhism also gains more and more interest in the west, where even scientists have found out that this tradition of meditating and cultivating compassion increases positive attitude, pro-social behavior and better health. Right after the maxime of Mahatma Gandhi: "You must be the change you want to see in the world." No sentence manages better to describe the essence of Buddhist practice. [Official Website]