My name is Pedro Díaz Molins and I was born in south-east of Spain thirty five years ago. Although my father was an amateur photographer, I didn't use a reflex camera until 2009.
The nearness to the Mediterranean sea helped me to practice seascape photography. Also I was interested in night shot and light painting. The discovery of black and white world opened me a lot of doors to experiment with other photography styles.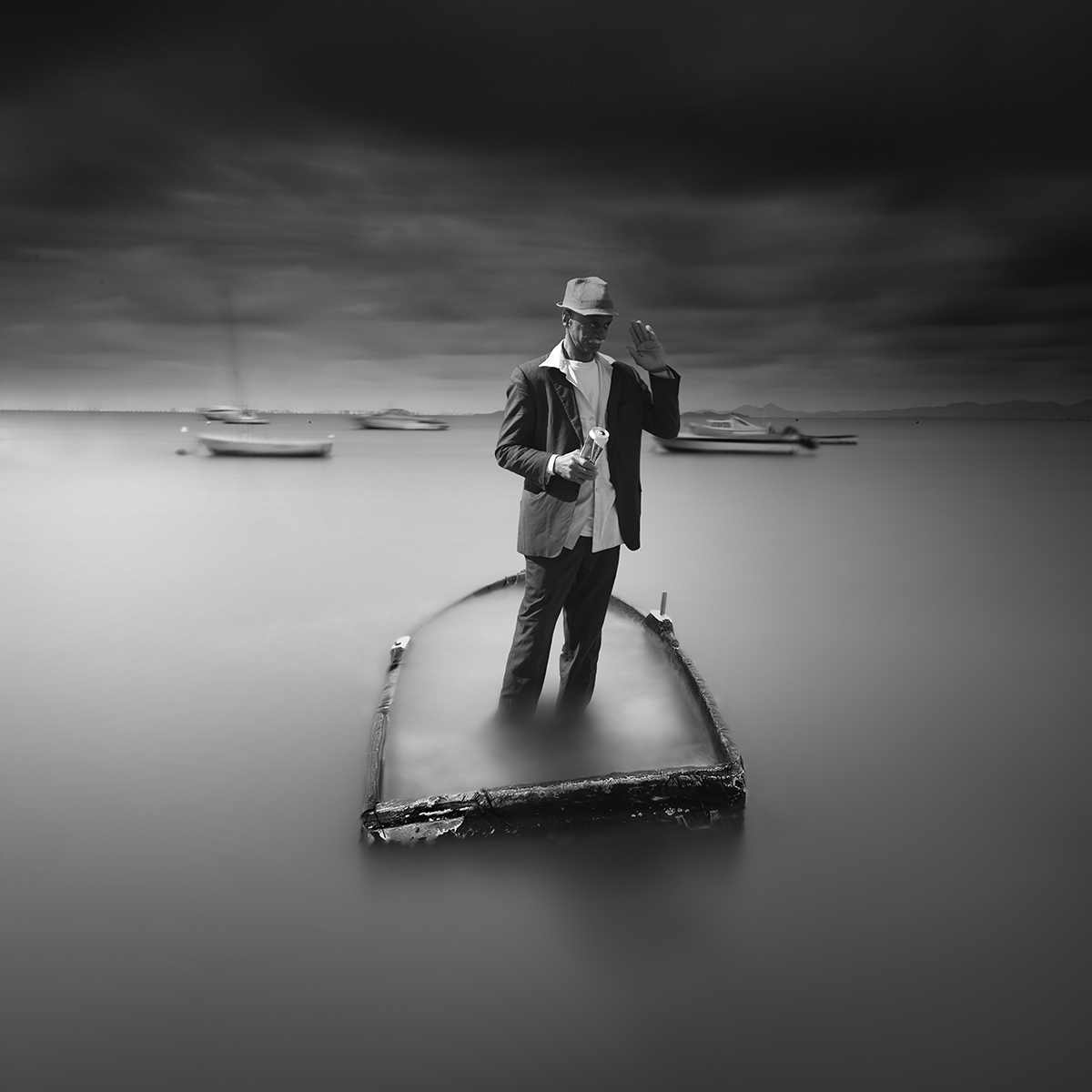 My photography is characterized for simplicity and a treatment where the grays tones are very important. I try to remove all superficial elements and isolate the principal component. I like using a opened composition to transmit isolation feeling. The seascape is my principal motivation where always I try to achieve a minimalist composition. I use the long exposure technique to blur the sea and sky and combinated with a treatment where the dark tones are the protagonists, I can get a mysterious mood.
I have evolved in my wortk and in this moment I'm learning to manipulate the images. I'm in a transition moment where I'm combining the minimalist seascape with persons extracted from a different world. My last work is titled "Aimlessly" and you can appreciate different persons extracted of urban zones and located in a peaceful place that it's not accordance with their life style.I have wanted to transmit the feeling when we haven't had an precise aim and we have wandered until we find the correct way. [Official Website]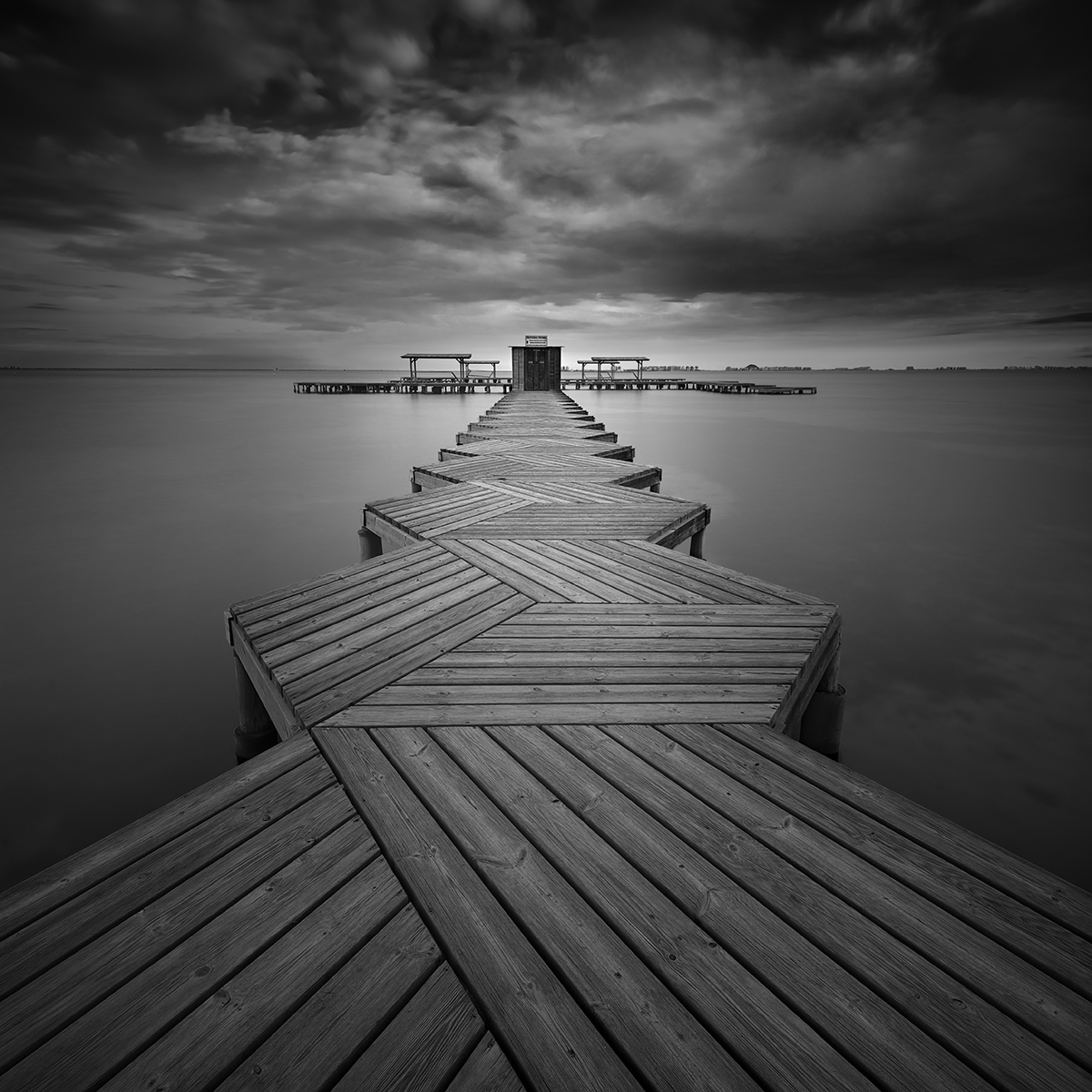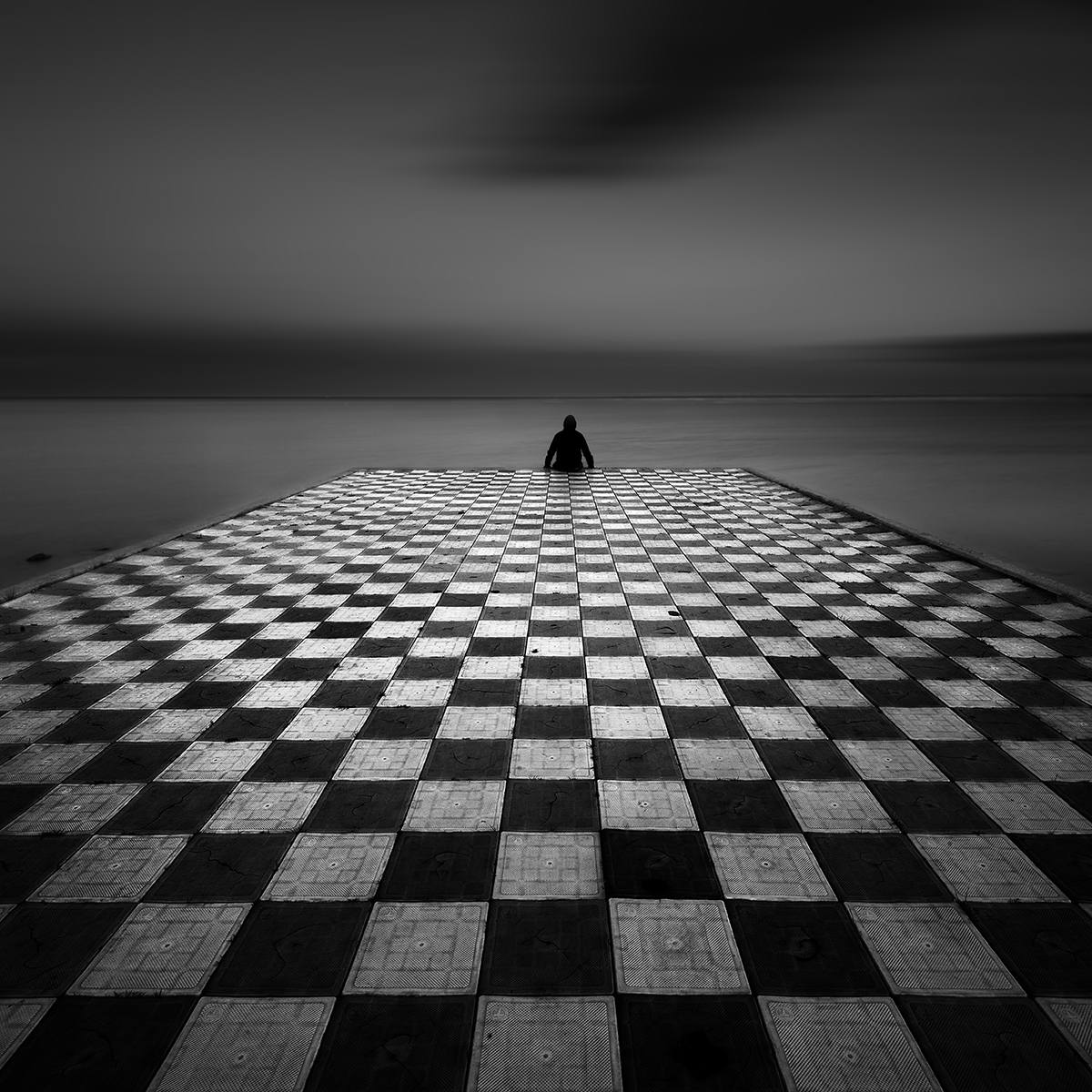 Legal Note: The photographer attest that have full authorization to give consent to the publication of these photos or project and have the authorization and permissions of third parties. Guarantees that you have all the necessary communications of property and you have obtained all the necessary authorizations for any property, buildings, architecture, structures or sculptures appearing in your photographs.