A few years back, a very good friend of mine decided to build a wooden sailing boat. It took him three years just to build all parts for the hull in a small garage of 6×3 m.
During this period nobody was very optimistic about the project reaching completion. However, everything changed in October 2007 when the frame was finally assembled in an ugly and very cold hangar in our local yacht marina. At this point I was hooked by the beauty of the boat skeleton and after that I have spent hours crawling between the frames, together with my friend the boat builder and a growing number of visitors.
The ugly hangar progressively turned into place of worship almost like a church, where people came to pay their respect and admiration to a man who chose larch and iroko instead of plastics; the place like a concert hall radiating background echo of the sounds made by the tools, whispers, conversations, jokes and the thoughts of the boat builder and every spectator and bystander. All the pessimism had gone.
After year and a half the boat was turned in its normal position and moved from the hangar to open space for completion. Although this was highly anticipated and she was far from been finished, all the magic had suddenly gone. I felt my job was finished, and as far as I was concerned, she was completed at that point. The symphony was over, the haunting bass line of the hangar disappeared together with the melody of the hull and keel. The boat would make its own music in the future. [Official Website] [Birth of a Ship]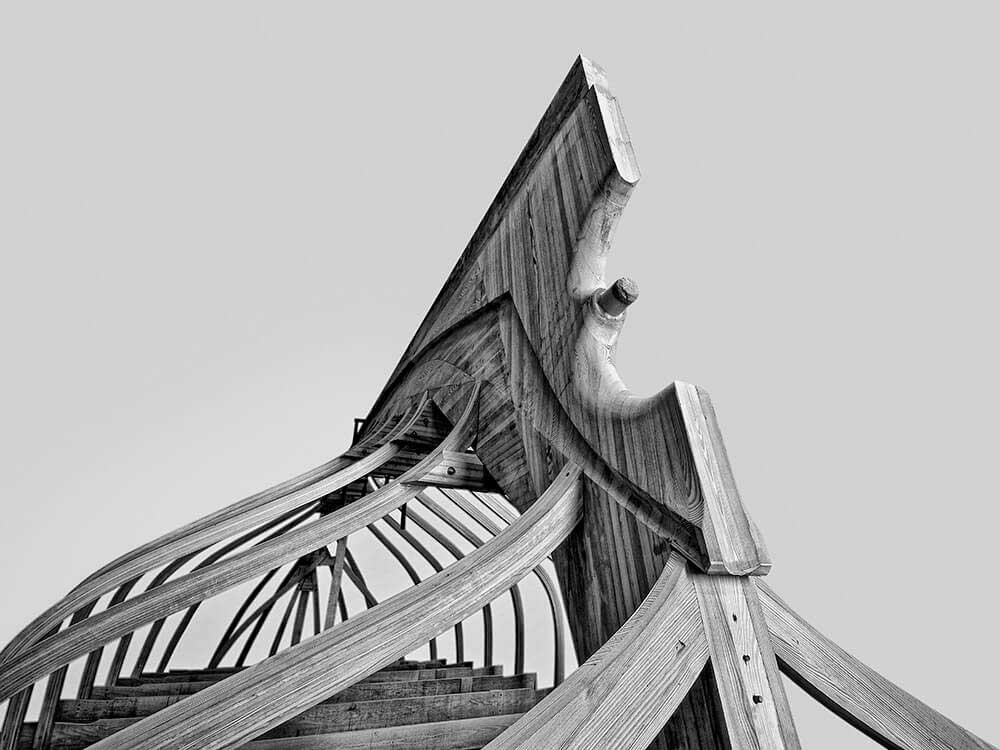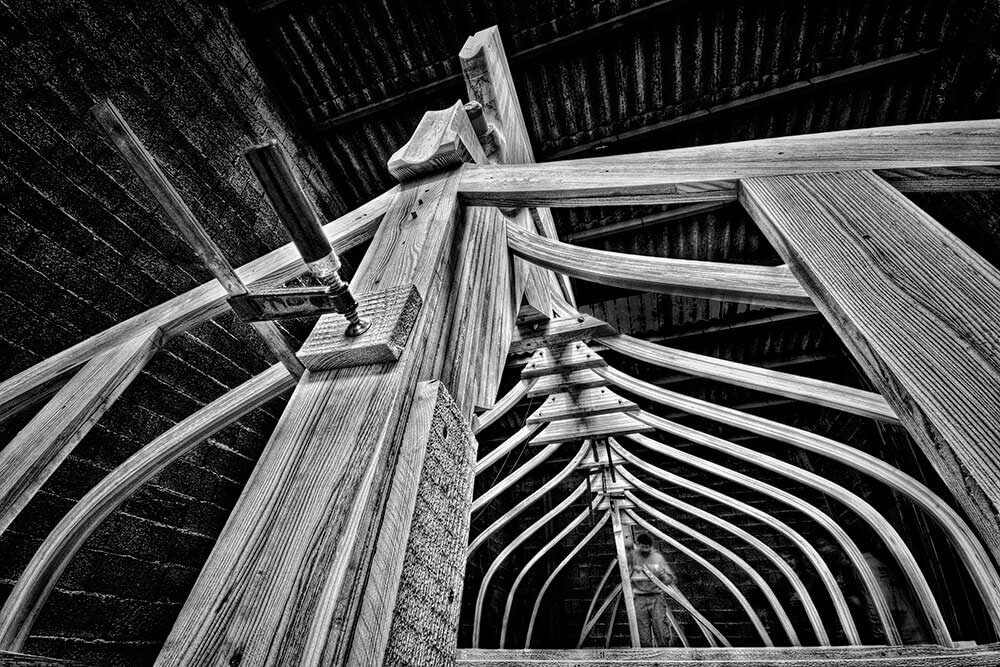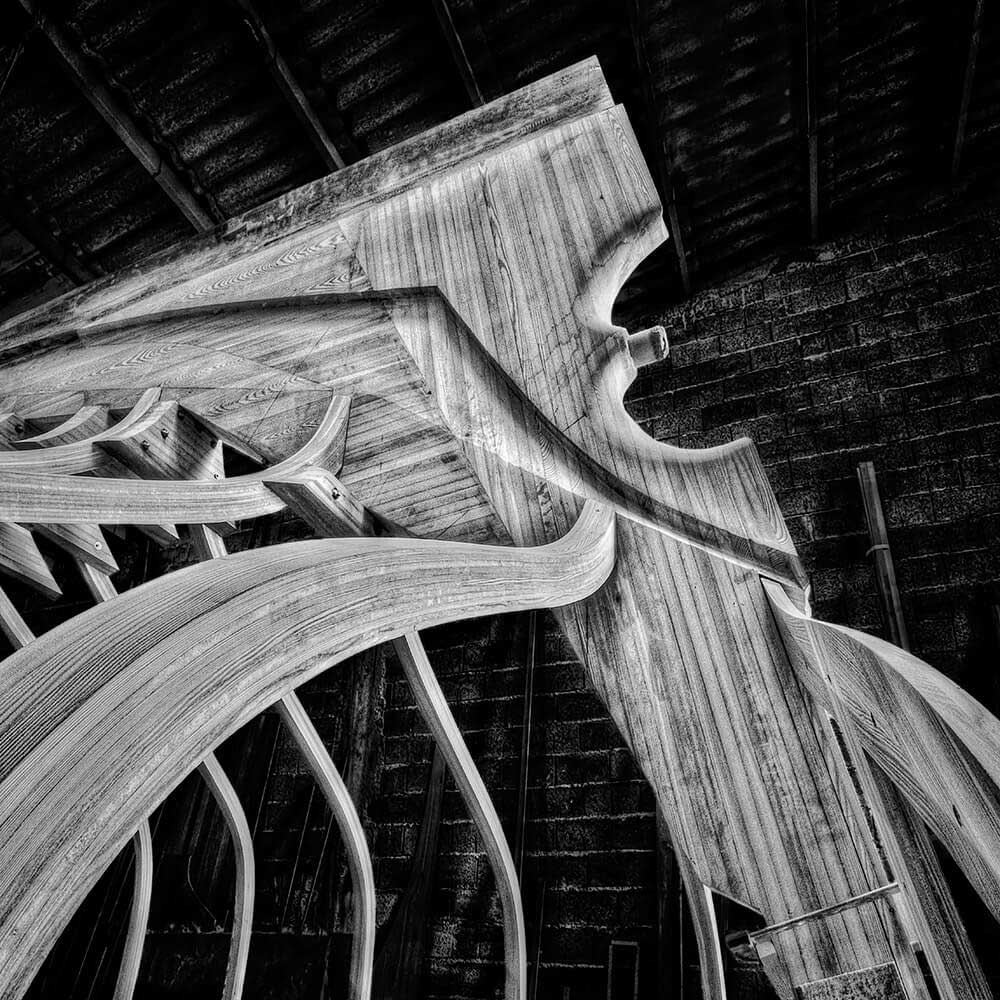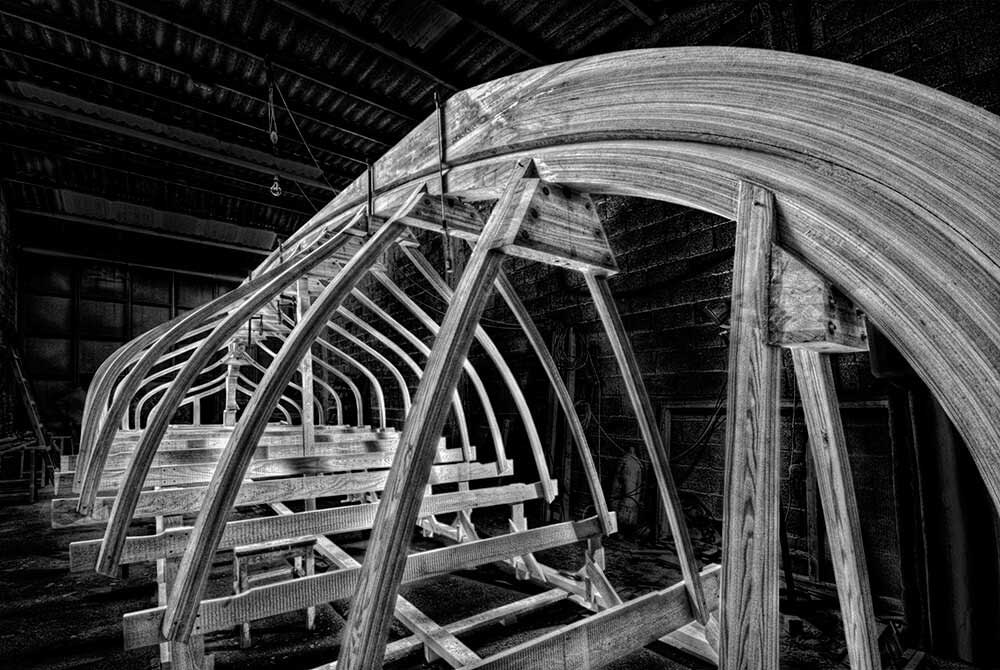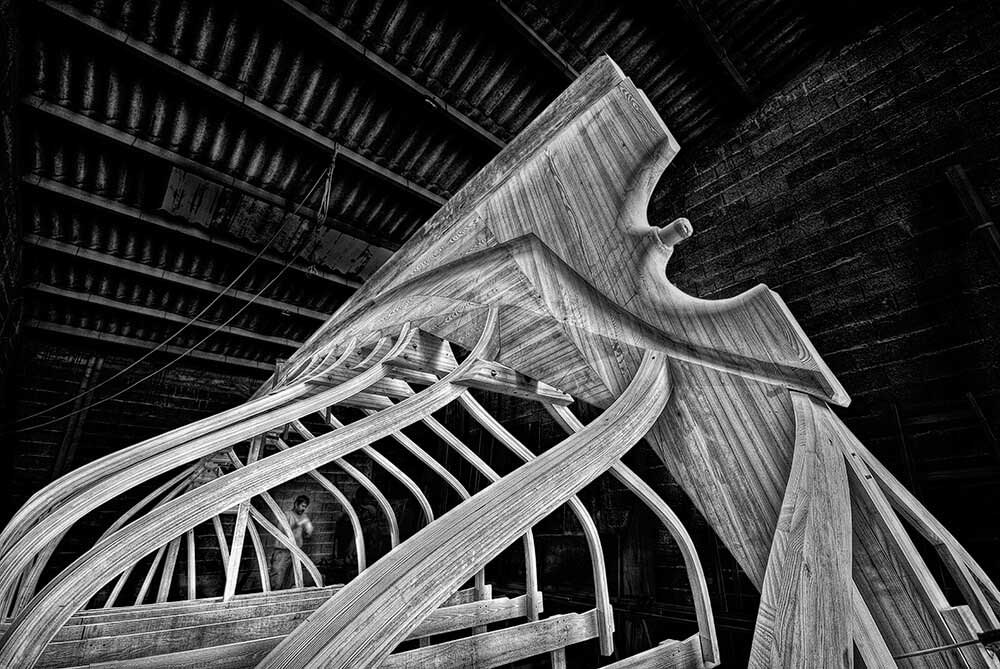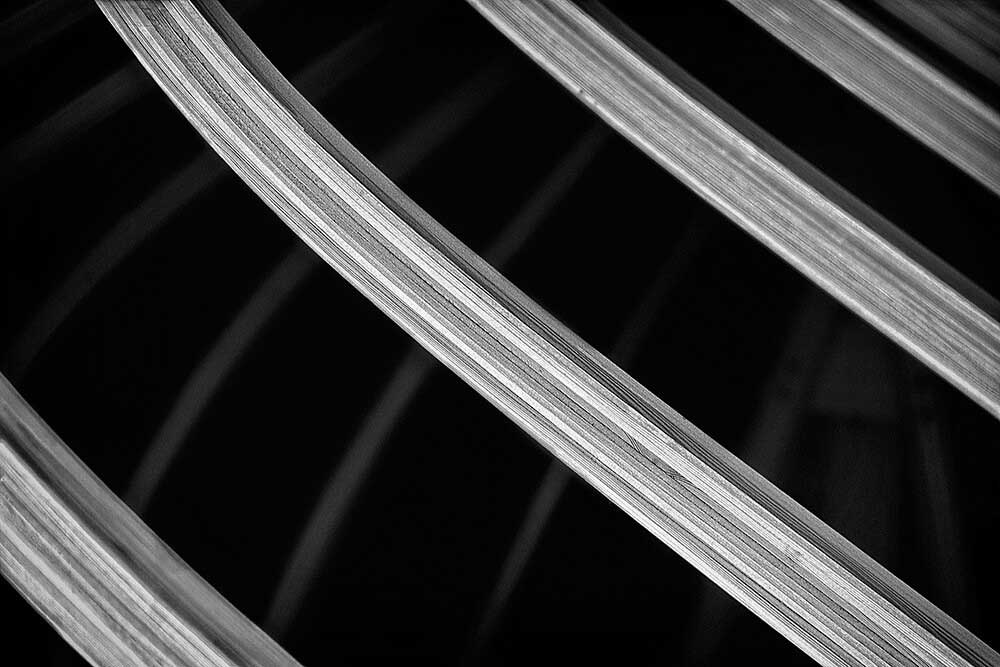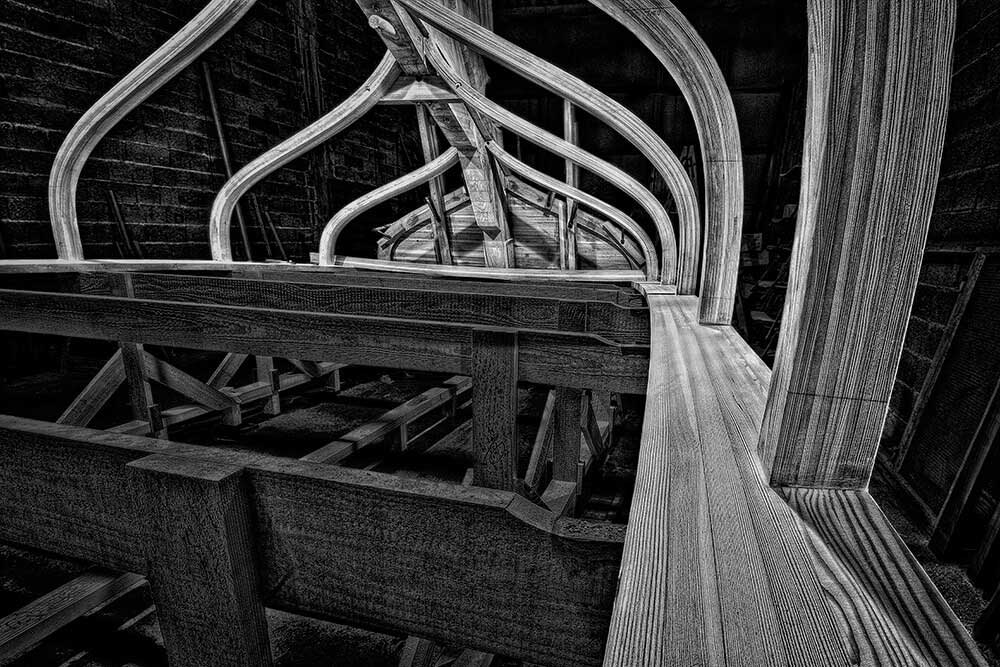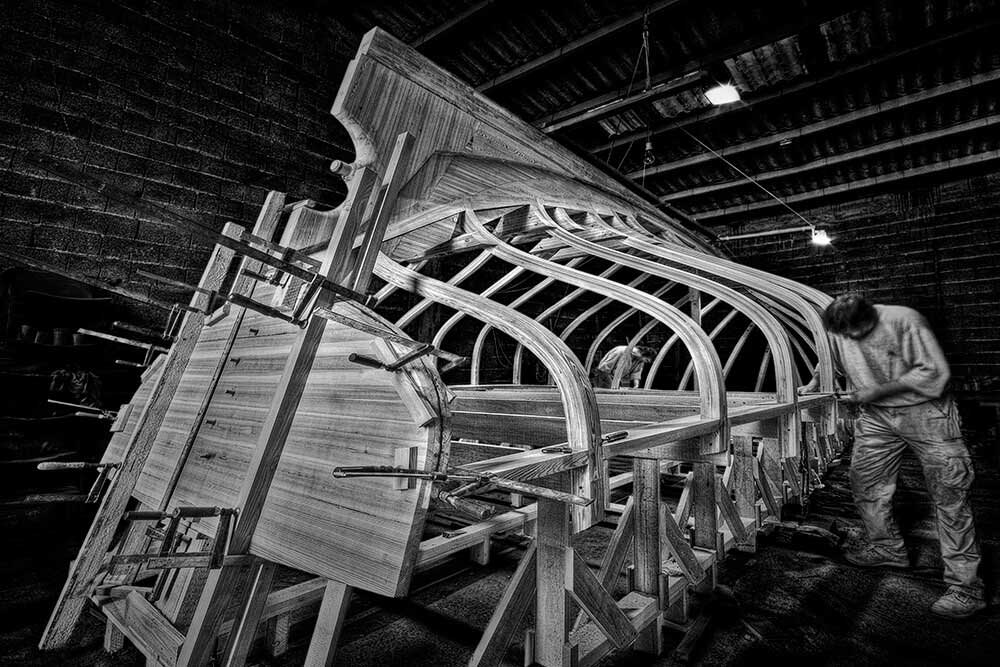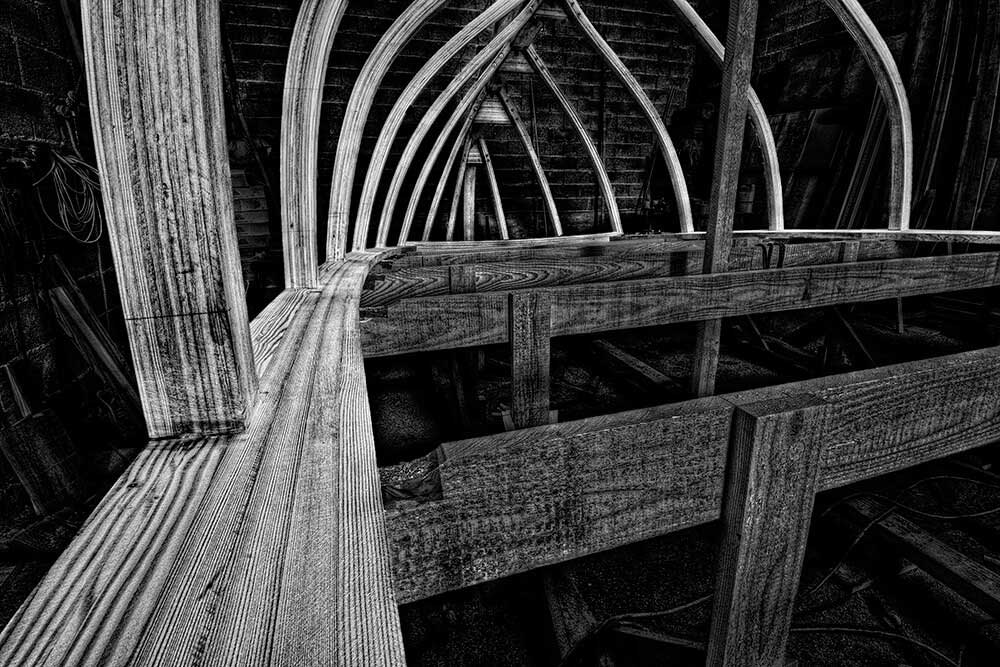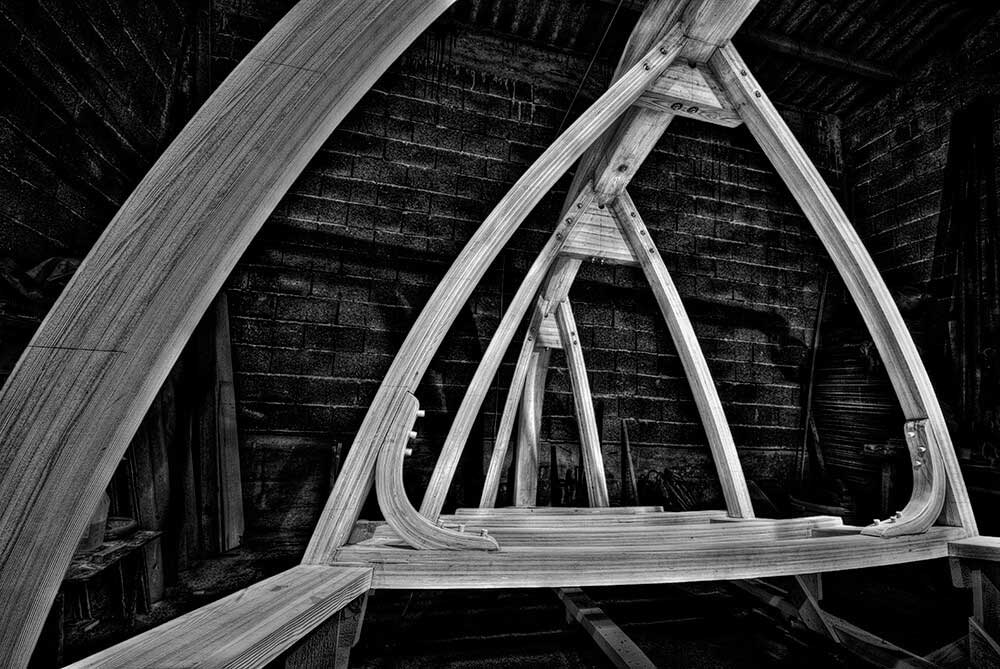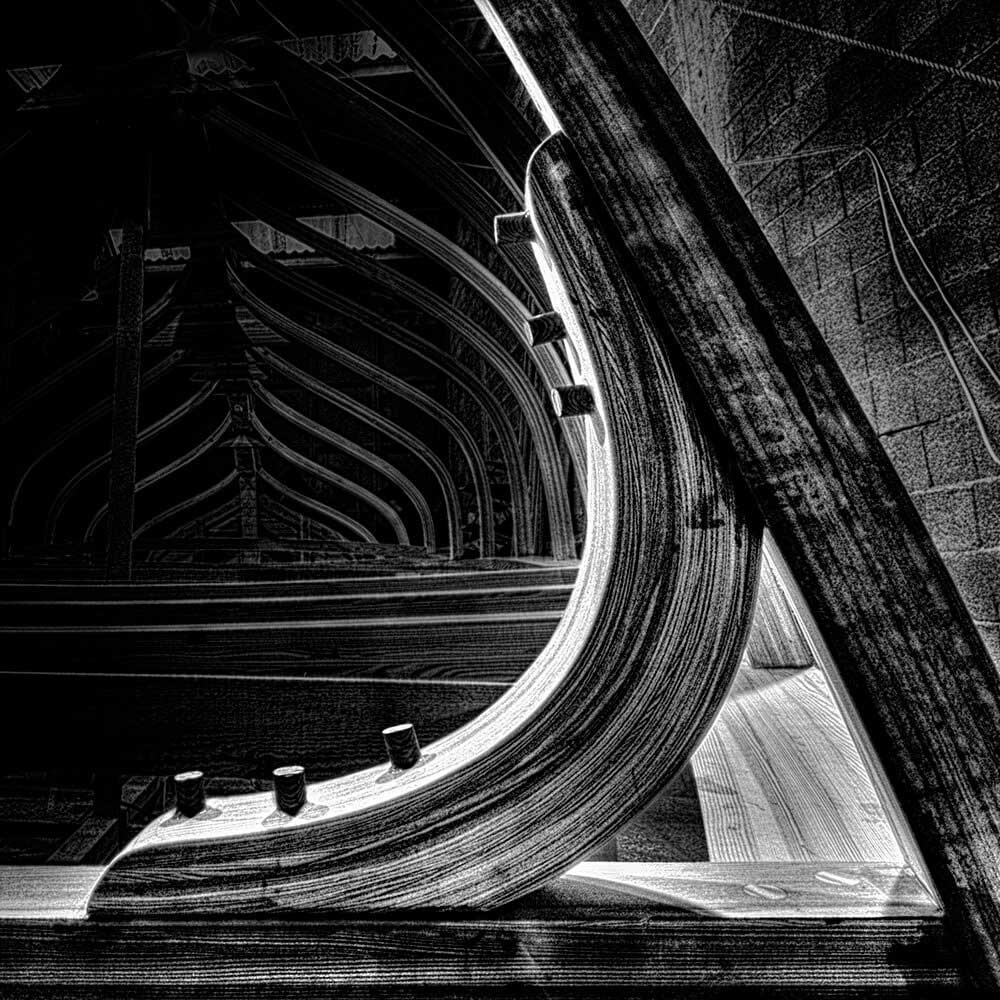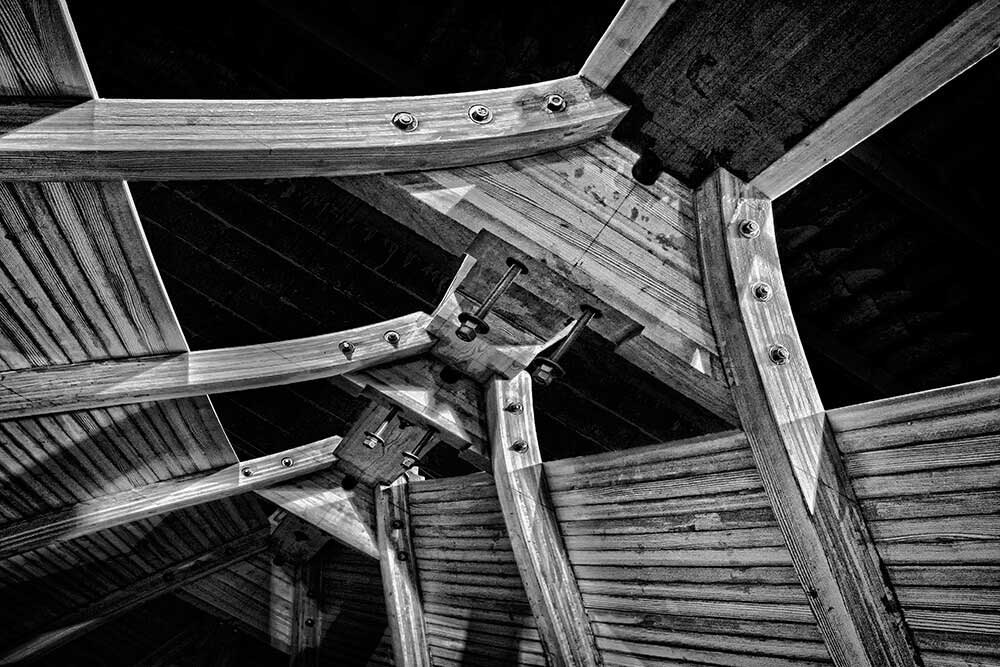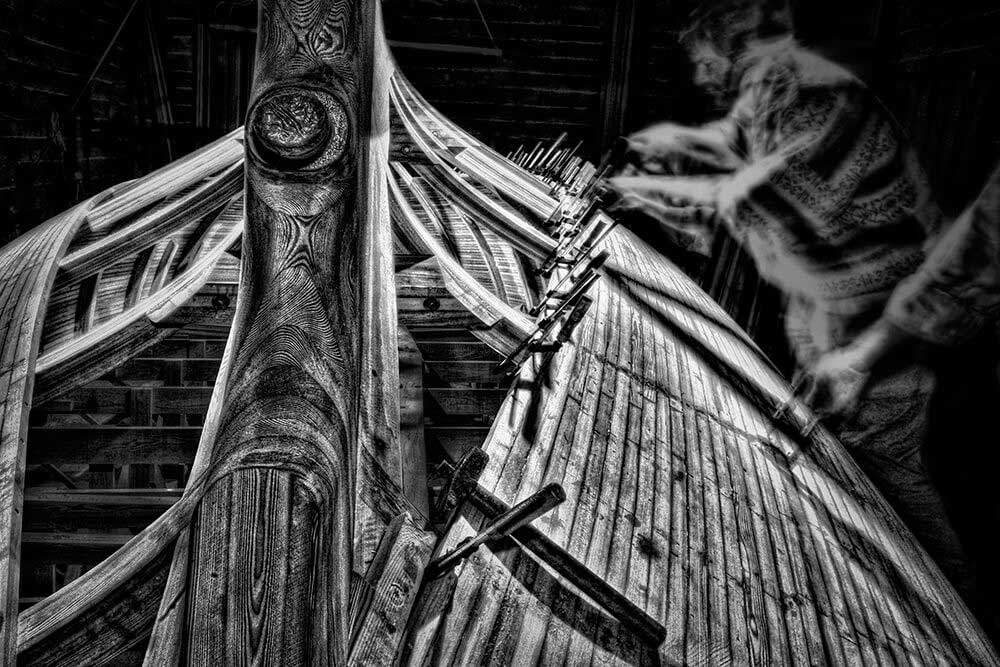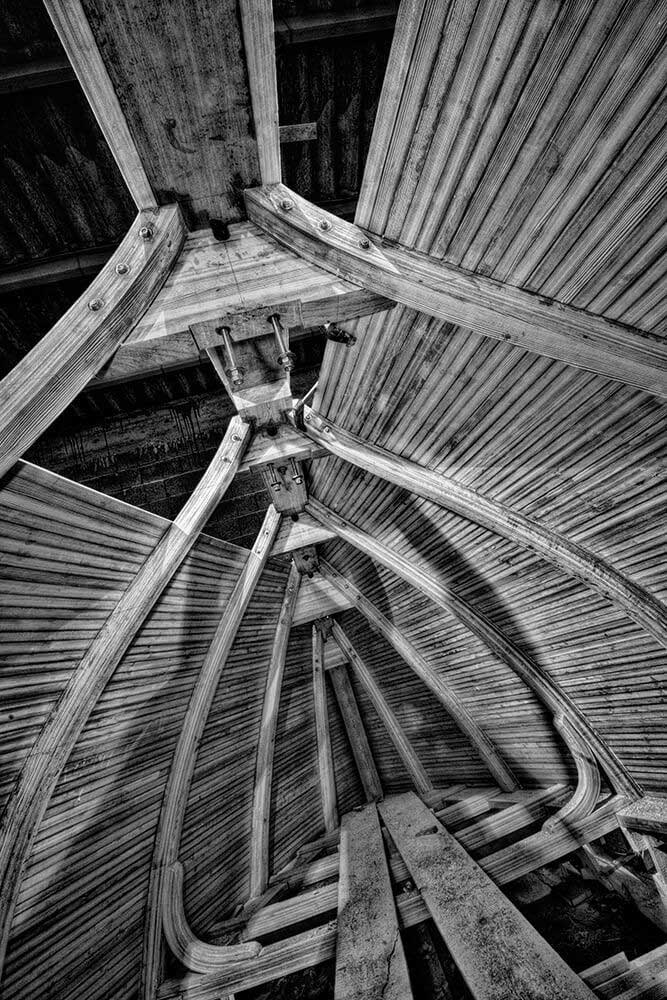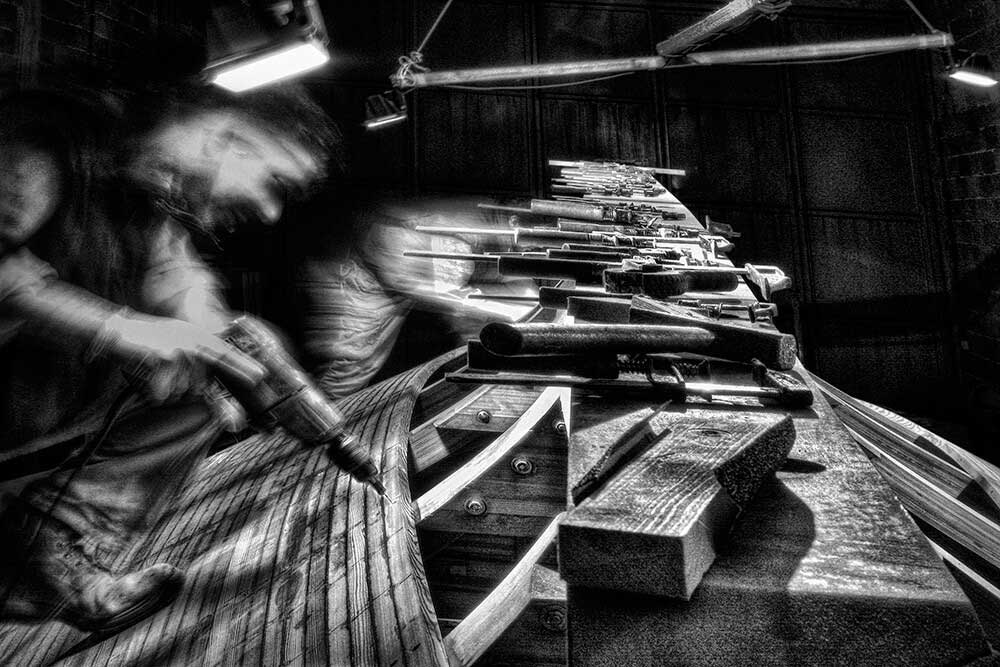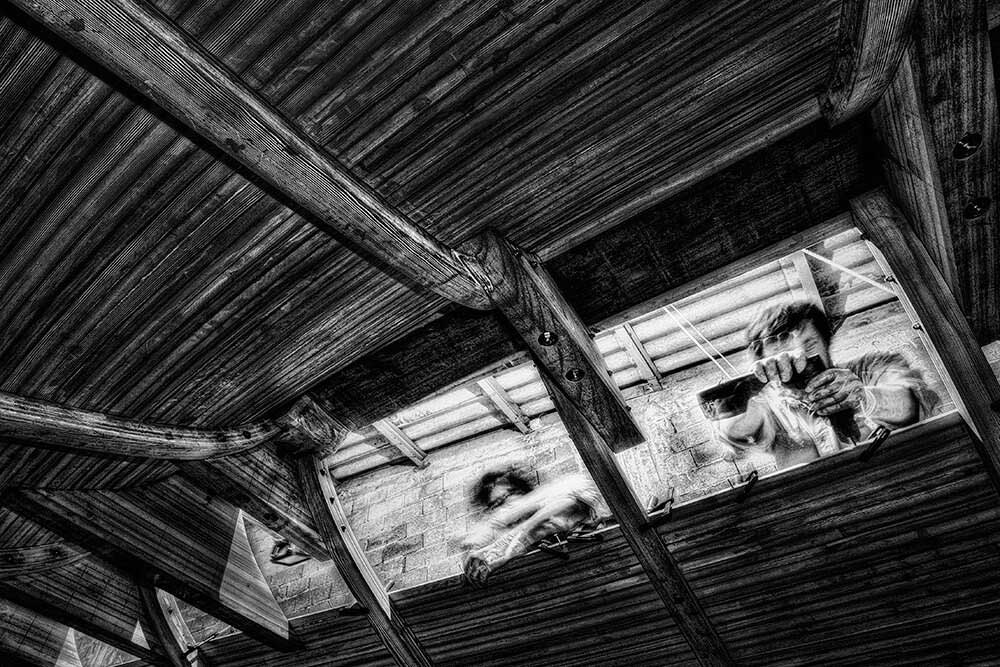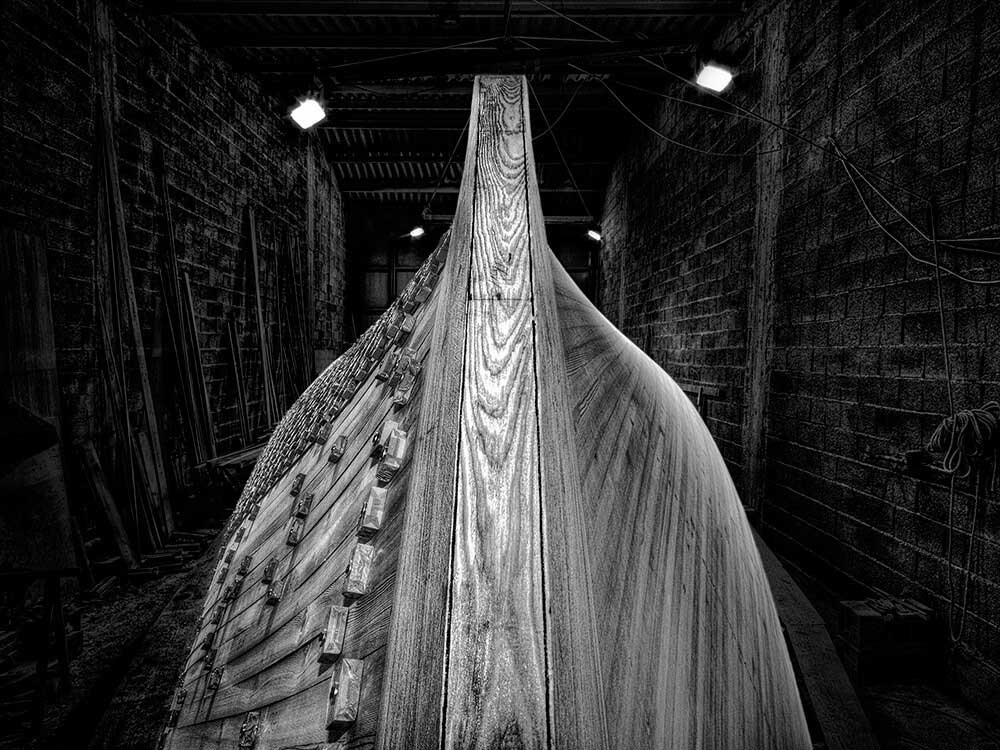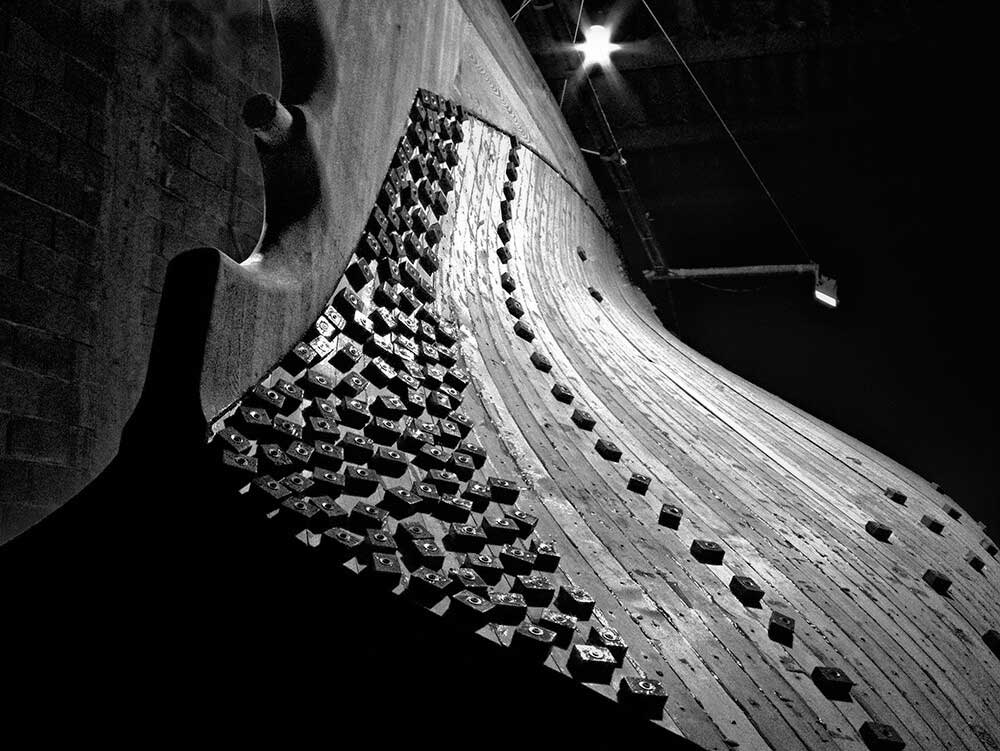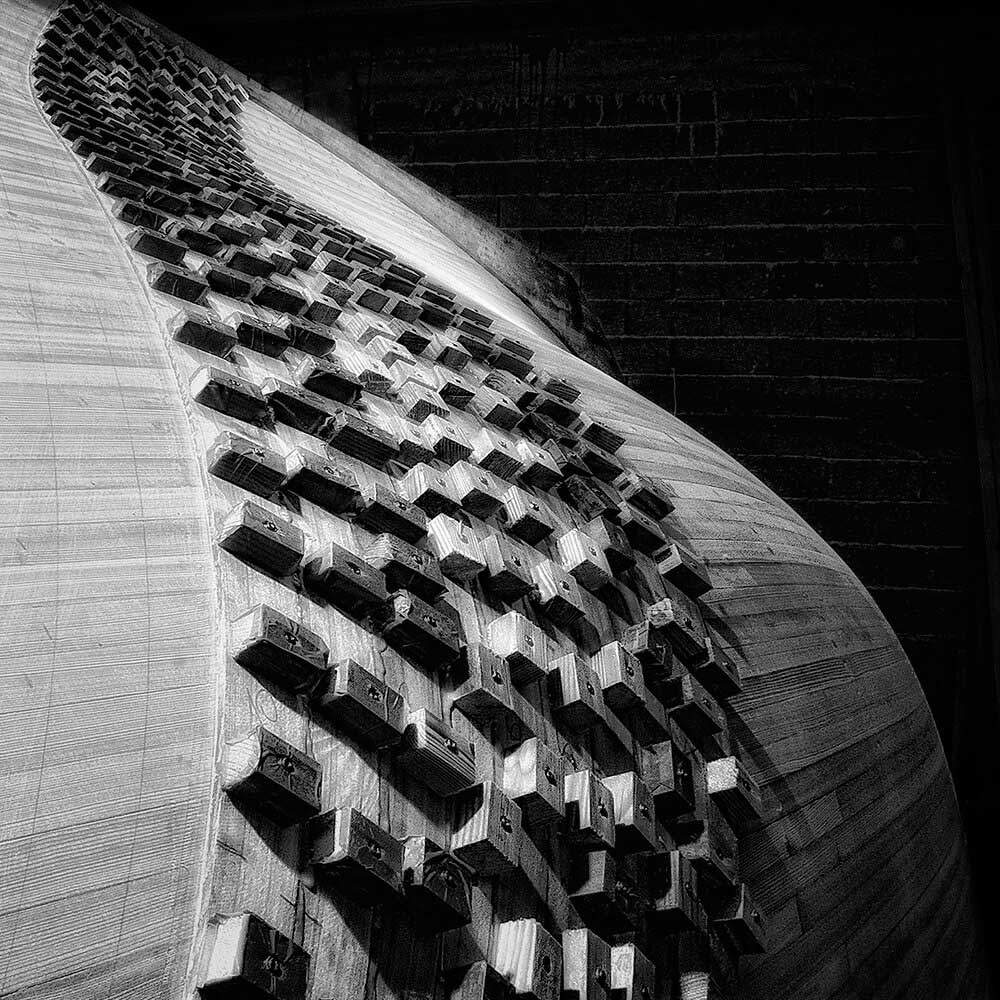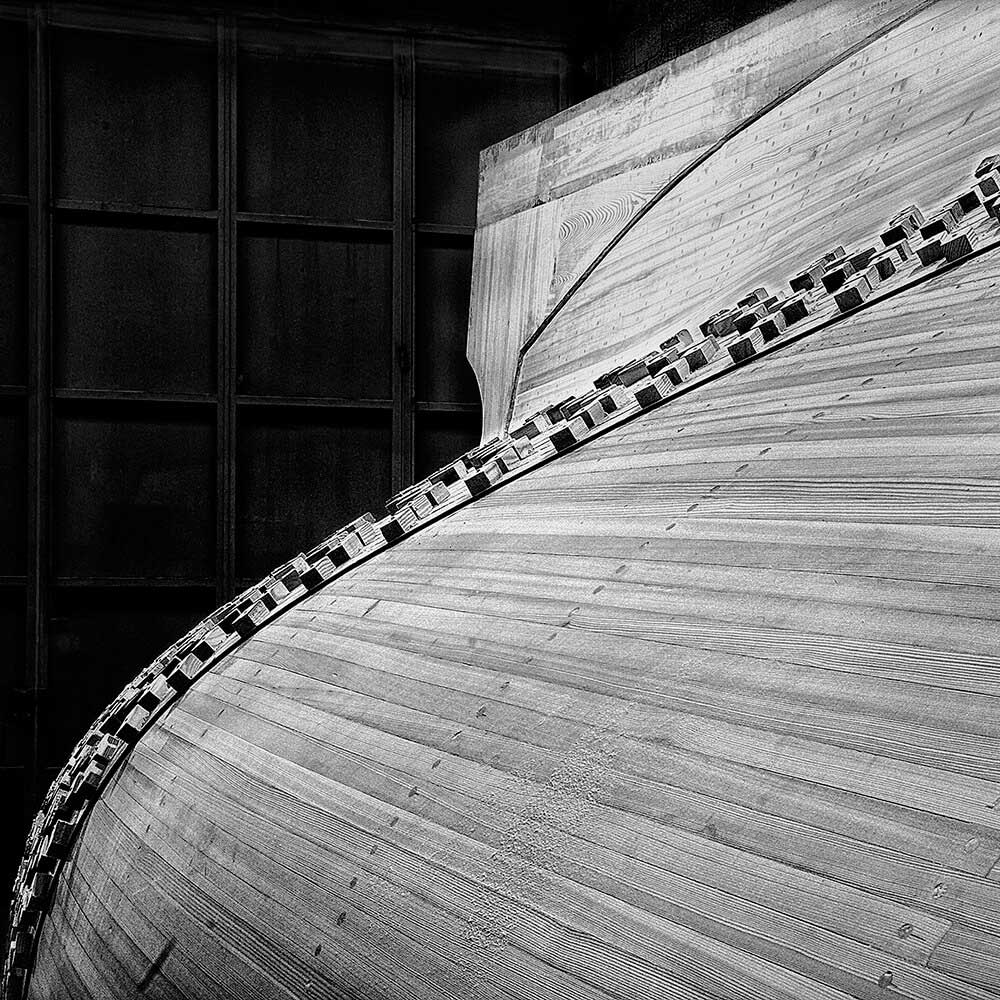 Legal Note: The photographer attest that have full authorization to give consent to the publication of these photos or project and have the authorization and permissions of third parties. Guarantees that you have all the necessary communications of property and you have obtained all the necessary authorizations for any property, buildings, architecture, structures or sculptures appearing in your photographs.