A story of 60 hour long fire fighting at Bagree Market, Kolkata
A massive fire broke out on 16th September at Bagri Market, a building in central Kolkata Burrabazar area. Burrabazar is the largest market area of Kolkata and it is the business hub of the city.
The fire, which broke out at around 2.30 am, has been so massive that black smoke engulfed the whole area. Even after 24 hours, fire-fighters were finding it difficult to to bring the blaze under control. The fire which broke out around 2.30 am on 16th Sept, 2018 started from the ground floor and rapidly spread to the upper floors due to a huge stock of inflammable items like perfumes, toiletries. Locals say there are well over 400 shops in the building out of which, about 175 shops deal is pharmaceutical products.There are also jewellery and cosmetics shops in the building.
The Bagri Market fire has not claimed a single life but it has incinerated the future of nearly 40,000 people, including shop-owners, their employees and those making a living out of the place, adding up to 10,000 people. The fire was so massive that around 30 fire engines battled for over 60 hours to bring the fire under control. Two fire fighters suffered injuries during the operation to douse the blaze.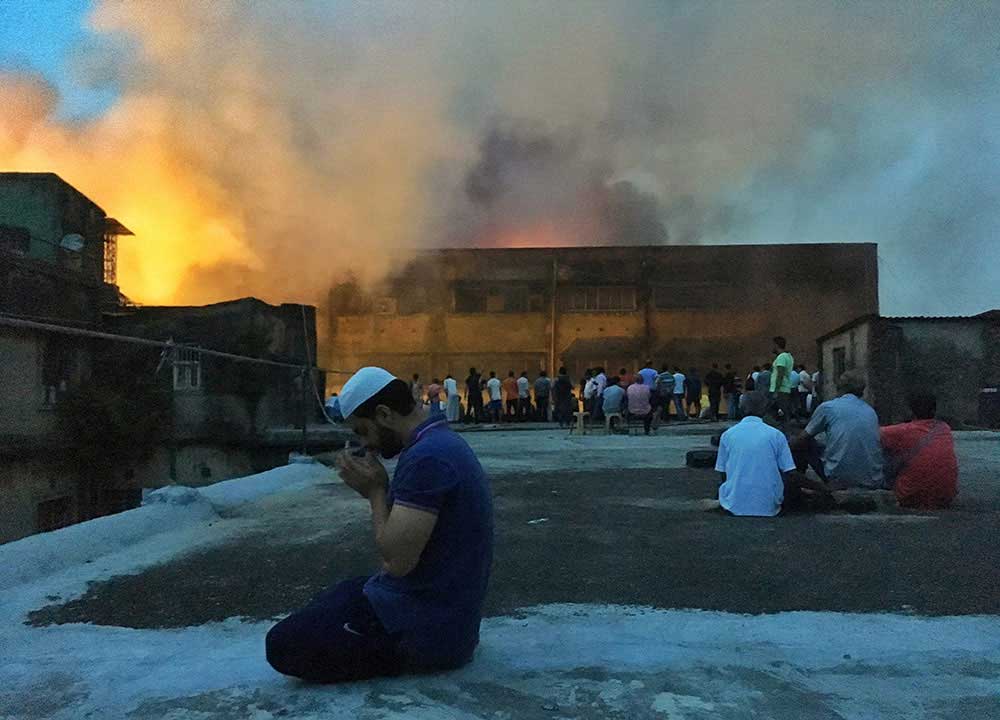 This photo documentation is on the brave fire fighters of Kolkata Fire brigade who fought nonstop more than 60 hour with the massive fire which was almost uncontrollable. Due to the hard work of them the surrounding  buildings were safe , otherwise the fire could have cause more damage. It was extremely congested and people store goods even on the pavements impeding movement. Firemen tried to use hydraulic ladders to fight the blaze, but a dense network of power and TV cables dangling overhead made their deployment impossible. We always blame the fire brigade coming late on the scene of fire we blame them for losses but we do not appreciate their hard work and their bravery which saves lots of life.
According to reports the shop owners had been charged large sums of money by the market management regarding maintenance arrangements and to prevent as well as control any accidental fire, but that was never really implemented. Bagree market was located just a few meters from Nandaram market where a fire raged for over 100 hours ten years ago. In recent years massive fire took many life in the incidents of  Stephen Court and AMRI hospital, but the city is yet to learn from its mistakes. In the Bagree market none of the fire fighting arrangements worked. The situation is almost same for every market in Kolkata. The political parties will blame each other for such incidents and we the common people will blame Government for not taking proper action and Fire Brigade to come late as always, but as a responsible citizen we need to be more careful about our actions so that such incidents can be avoided. And till then let's take a moment to appreciate the brave fire fighters  of Kolkata who are always there to save our beloved city.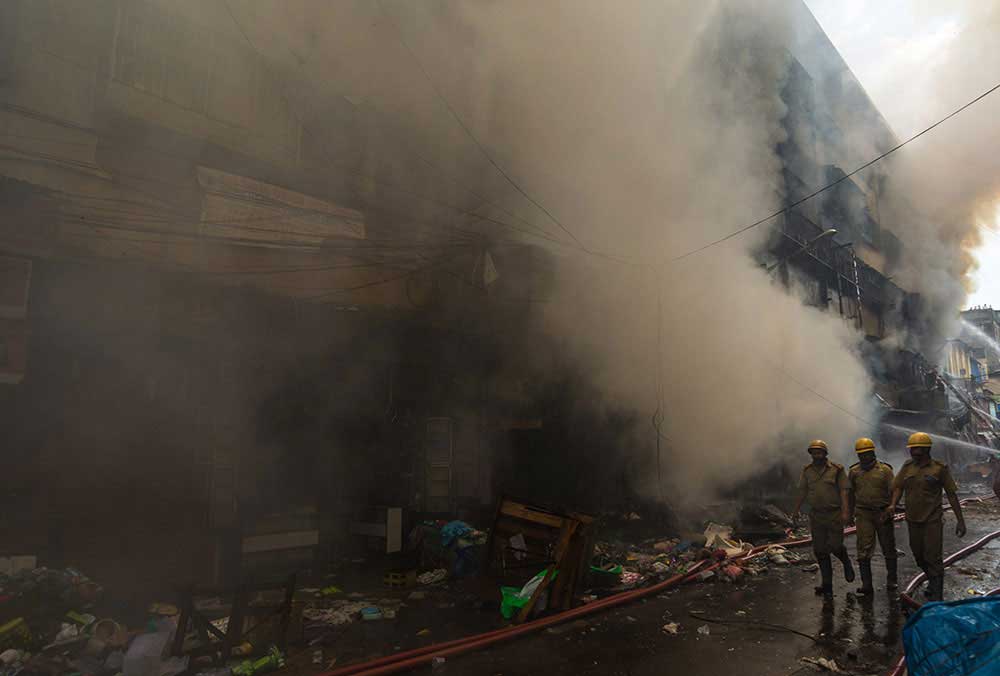 About Pritam Dutta
Pritam Dutta is an independent photographer who currently lives in Kolkata, India.  His professional career started as a software engineer, but in 2015 he decided to make a change to pursue his true passion for photography.   But the curiosity and hunger for learning that had motivated his engineering career did not vanish. Pritam now uses photography as vehicle to understand and help depict issues that puzzle him, and satisfy his passion for learning.  Among his most prominent themes are culture, religion and people.  His images have now been shown in curated exhibitions and have won numerous awards. [Official Website]