He is a Flâneur. Flânerie, simply put, is an art of strolling and looking. In her 1977 collection of essays, On Photography, Susan Sontag describes how, since the development of hand-held cameras in the early 20th century, the camera has become the tool of the flâneur.
The photographer is an armed version of the solitary walker reconnoitering, stalking, cruising the urban inferno, the voyeuristic stroller who discovers the city as a landscape of voluptuous extremes. Adept of the joys of watching, a connoisseur of empathy, he finds the world "picturesque."
Night is his preferred time for Flânerie, more interesting to him than day. Actually, not only for photography – he is a night bird. He created this series while wandering across the streets of Tel Aviv in the late-night hours of autumn 2022. He likes to keep a distance from the people he shoots. Many look like shadows. This time he shot in black and white. He feels closer to the outcome he wants. Hopefully, the viewers will find those images interesting.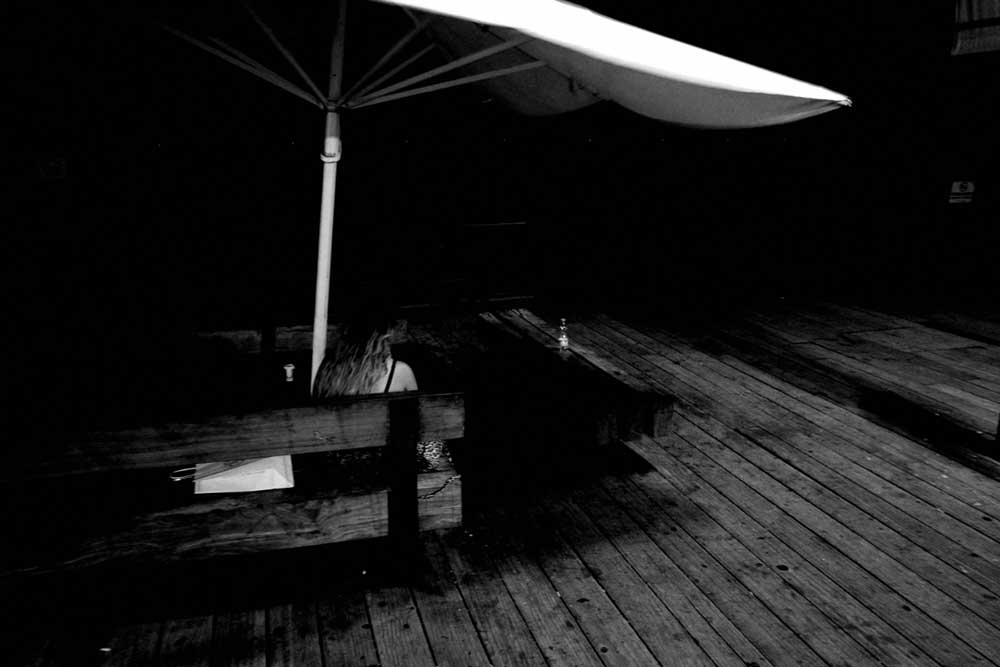 About Igal Stulbach
Igal Stulbach is a visual artist who creates photography, documentary films, and video art, constantly pushing the boundaries between these fields. He was born in Krakow, Poland in 1949 to Holocaust survivors and currently resides in Bat Yam, near Tel Aviv. His artistic journey began at a relatively late stage in life. In 2015, he produced a documentary film titled 'Group Portrait,' which focused on the second generation of Holocaust survivors. This film was broadcast on Israeli national TV channel 10 and screened in various cinematheques. His video art and photography have been featured in exhibitions both in Israel and internationally. In December 2022, Igal Stulbach achieved a significant milestone by receiving the Gold award in the Portfolio/Fine Art category at the Tokyo International Foto Awards (TIFA). [Official Website]