The Athens Photo Festival's Portfolio Reviews offer an opportunity for emerging artists and photographers to meet and network with internationally acclaimed experts.
A total of 20 curators, editors, agency and festival directors and influential experts from different countries are brought together during the Athens Photo Festival to provide an opportunity for photographers and artists to receive advice on their work.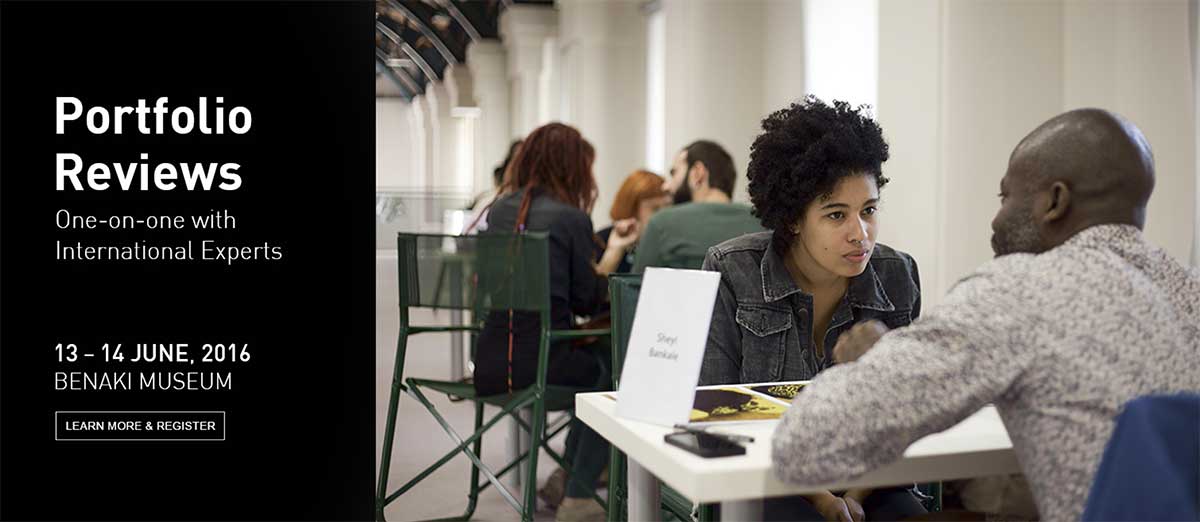 This year's portfolio review programme will take place on Monday and Tuesday 13-14 June 2016 at the Benaki Museum (Pireos St. Annexe) in Athens. Participants can register for either 4, 6 or 8 one-on-one reviews. Each review session lasts for 20 minutes. Places are limited, so early application is highly encouraged.
In addition to providing professional advice, the reviewers will award the "Best Portfolio" and the winner will have the chance to exhibit at the Athens Photo Festival 2017 edition.
2016 PORTFOLIO REVIEWERS
Adrian Evans, Director, Panos Pictures, UK
Christina Androulidaki, Curator/Director, CAN Gallery, Greece
Costis Antoniadis, Curator/Director, Ariadne Photo Gallery, Greece
Marina Fokidis, Head of Artistic Office Athens, Documenta 14
Angel Luis Gonzalez Fernandez, Director/Curator, PhotoIreland Festival, Ireland
Clément Saccomani, Director, NOOR, Netherlands
Kim Knoppers, Curator at FOAM (Photography Museum Amsterdam), Netherlands
Marion Hislen, Director/Curator of Festival Circulation(s), France
Manolis Moresopoulos, Director/Curator, Athens Photo Festival, Greece
Katharina Mouratidi, Artisitc Director, Society for Humanistic Photography (GfHF), Germany
Thomas Licek, Director, Eyes On – Month of Photography Vienna, Austria
Marie Sumalla, Photo Editor – International Section, Le Monde, France
Urs Stahel, Independent Curator, Founder and former Director of Fotomuseum Winterthur
Aliki Tsirgialou, Director, Photography Archive of the Benaki Museum, Greece
Bas Vroege, Director/Curator, Paradox, Netherlands
Erik Vroons, Editor-at-large, GUP Magazine, Netherlands
Frank Wagner, Independent Curator, Germany
Denys Zacharopoulos, Artistic Director of the Galleries, Museums and Collections of the Municipality of Athens, Greece
Portfolio Reviews
Registration Deadline: 1 June, 201
13 – 14 June, 2016
Benaki Museum
Athens