Thousands of Parisians protested France's proposed 'Global Security Law' at Place de La République on January 30, together with other restrictive government measures in the face of Covid-19, and draft 'Separatism' laws that aim at combatting Islamist radicalism.
Activists decried the proposed security law, that would make it more difficult to film police officers and outlaw the publication of images that intent to cause harm to police, in demonstrations across France that at times turned violent. Police in Paris tried to contain the 5,000 demonstrators and arrested nearly 150 people suspected of organizing group violence against police officers at previous protests.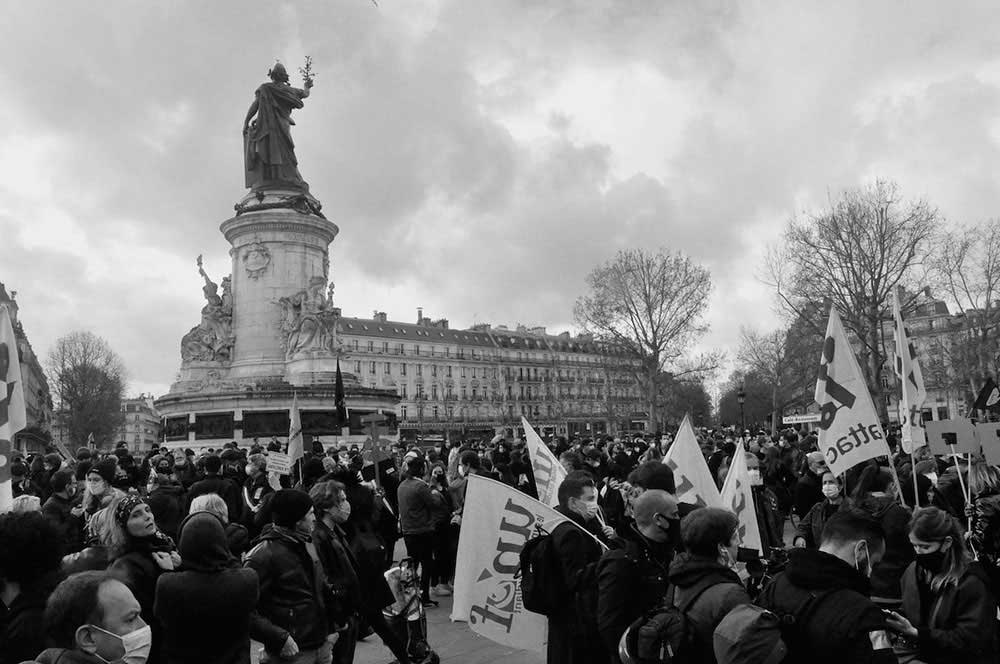 The new controversial security bill has sparked successive weekends of demonstrations ever since it was adopted on November 24 at the National Assembly, the lower chamber of parliament; but the bill still needs to be passed in the Senate after discussion in the coming months.
Journalists' groups, human rights activists and unions fear that with the proposed ban of images of on-duty police officers would come a whole arsenal of tools to restrict public freedoms and amplify repression; for example, preventing the filming of police practices, generalized surveillance by drone and by pedestrian camera, and the granting of dangerous powers to private security companies. All these measures would severely curb media freedom and civil rights, they say.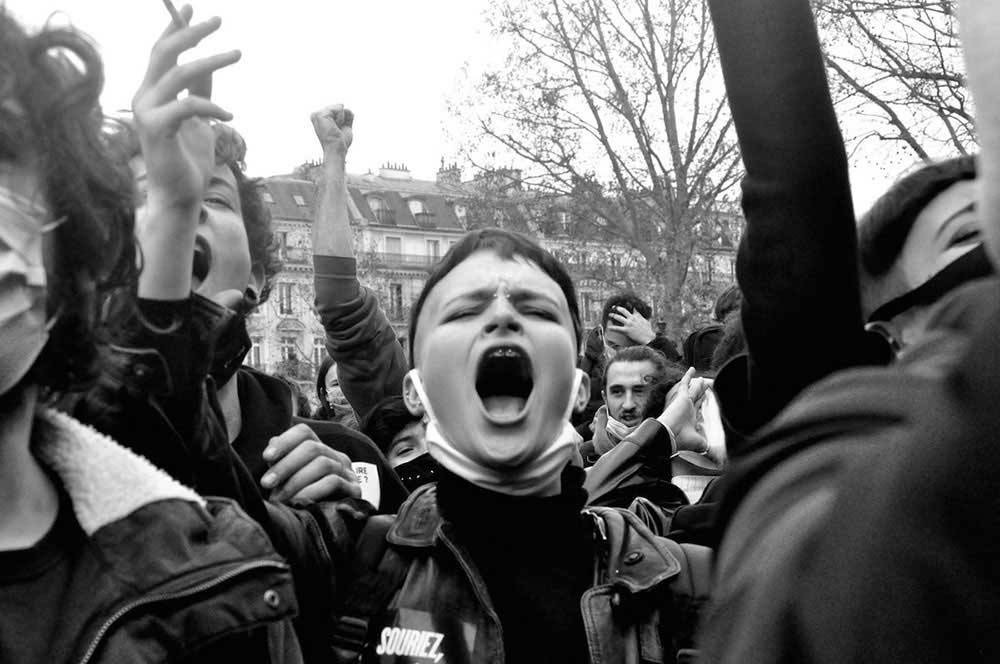 Under the new bill, anyone found guilty of disseminating images that might "harm the physical or mental integrity" of police officers could be punished by a fine of up to €45,000 or a year in prison. 
The nationwide protests also denounced the government's bill against separatism, which plans to crack down on online hate speech and foreign funding of religious groups, and which is deemed Islamophobic. It was approved by MPs on February 16 and will be examined by senators on March 30. The controversial bill aims to strengthen the fight against radical Islamism, a burning issue in France, in the wake of the jihadist attack which claimed the life of French History Professor Samuel Paty last October. It is denounced by some on the left as a law of 'stigmatization of Muslims'.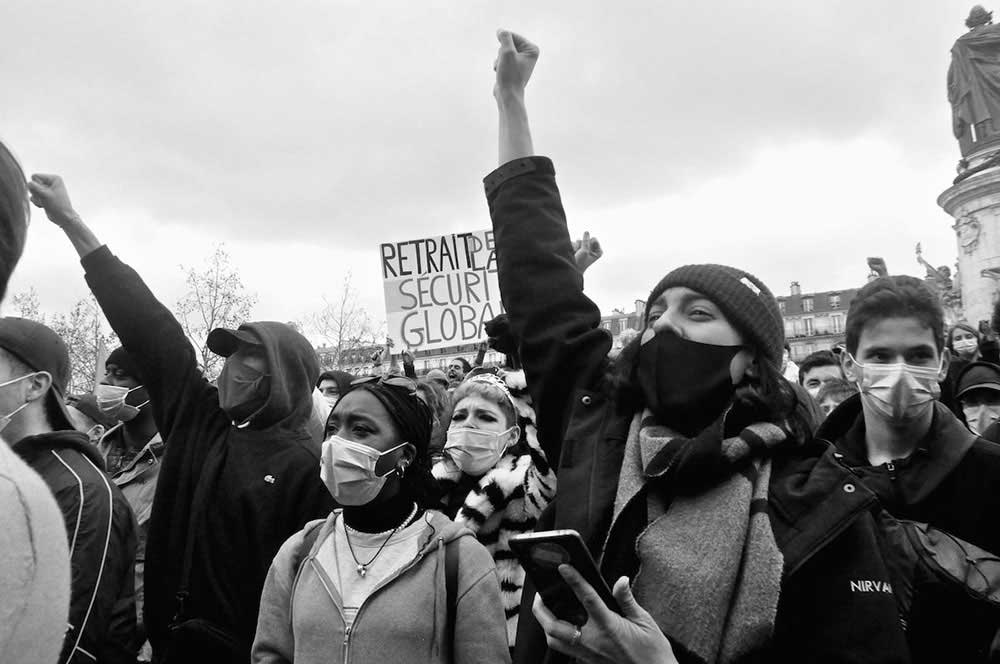 About Florence Gallez
Florence Gallez is an independent documentary photojournalist and black and white photographer from Brussels, Belgium, currently based in Paris. Gallez received a BA degree in English and Russian from the University of London in 1996, an MSc in journalism from Boston University in 1999, and a digital media focused MSc from MIT in 2012. She spent eight years as a Moscow-based journalist covering Russian politics, economics, society, and culture for The Moscow Times, the U.S. publisher Bureau of National Affairs (Bloomberg BNA), and most recently CNN's Moscow Bureau. As a photographer of social documentaries, she seeks to bring more visibility to people who are in challenging situations and often not cared for by society, especially women and children. In Paris, she is also contributing local and international news and social documentaries to the French photo agency Wostok Press and Russian news agency Sputnik/Rossiya Segodnya. [Official Website]