Nick Gandano is the alter ego of Carlos Aguilar, a professional photographer dedicated to real estate and social photography on the Spanish Costa del Sol. From the personal and artistic point of view, I continue to learn day by day, looking for my way in photography.
Anthracite is the most metamorphic mineral coal and has the highest carbon content. Its colour ranges from black to metallic grey depending on how light falls on it. The anthracite project is made up of ordinary people, people around me, friends, acquaintances, colleagues or even I. I have always been fascinated by the way in which lighting is able to modify the human face. Sometimes the miracle occurs, a certain lighting can interpret a gesture or a look in a special and different way. The light falls on the face of the portrayed transforming it, getting the person to become at that precise moment a character. It's what I look for in my portraits, but I don't always achieve it. [Official Website]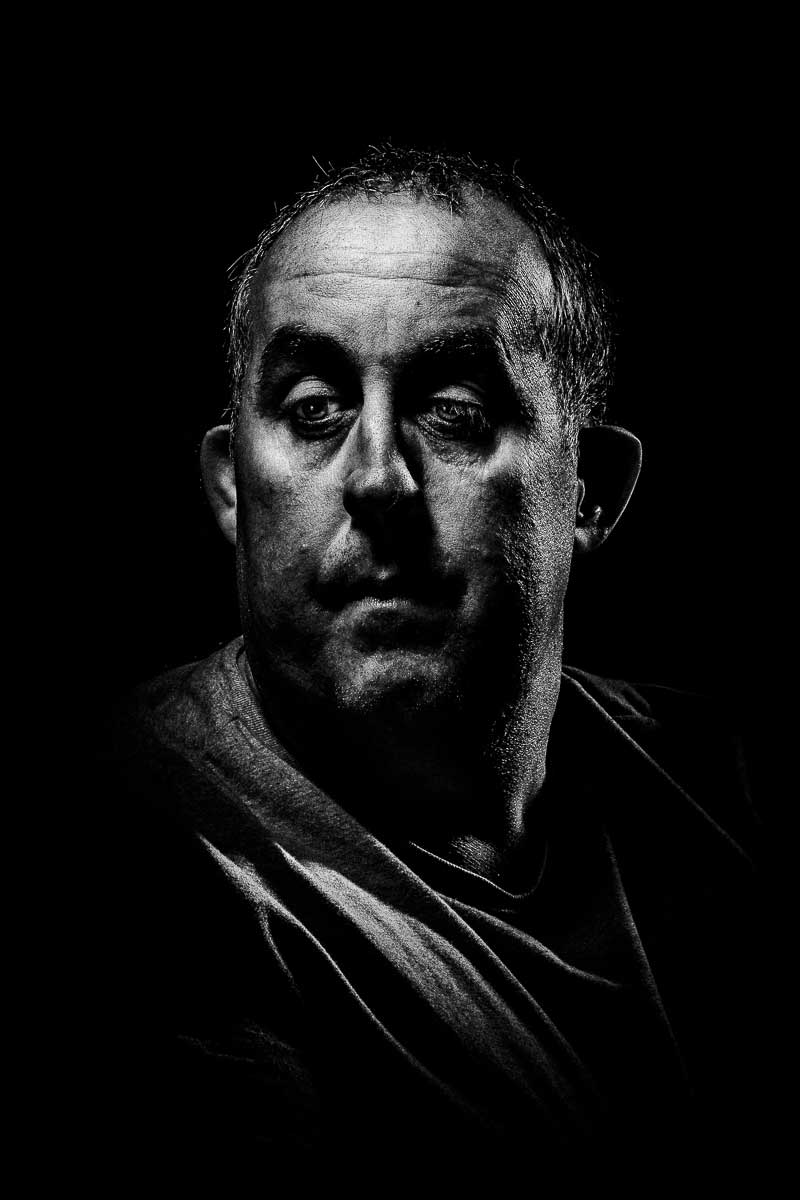 Legal Note: The photographer attest that have full authorization to give consent to the publication of these photos or project and have the authorization and permissions of third parties. Guarantees that you have all the necessary communications of property and you have obtained all the necessary authorizations for any property, buildings, architecture, structures or sculptures appearing in your photographs.