After graduating from a college of art, Ms. Michiko Chiyoda started her career as a graphic designer of an advertising agency, and now she is working for major one of international optical equipment manufacturers as a specialist of marketing communications.
She has been quite active in creating her own photo works, and got good performance records on personal / group exhibitions. She has expanded such activity even overseas starting from participation in the Photo Review in Arles, France, and Huston, US, which has resulted in such fruits as being published by the Dodho magazine and worldwide online / printed ones, and awarded by some contests in photo performance.
She is now proceeding some projects, and in parallel as social contribution, recording and distributing photos of traditional cultural activities in her local areas with expectation in reviving their popularity. [Official Website]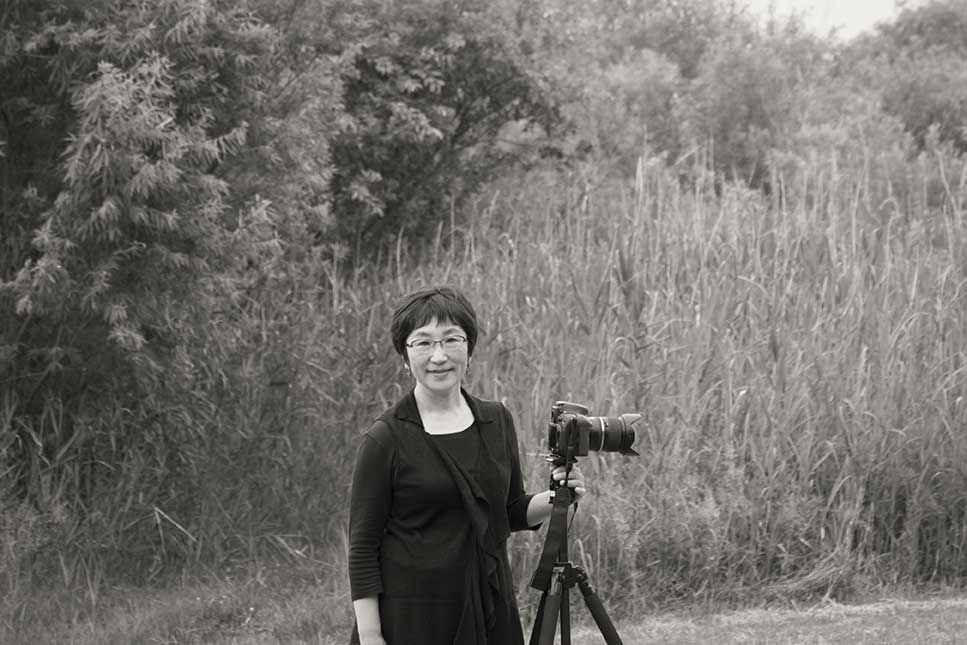 Can you explain us the idea or the story behind this image?
What motivated me to start working on the theme is the event I one day came across a doll named "Oshichi", and this is the picture centered in that theme. "Oshichi" is historically famous 16-year-old girl who was sentenced to death by burning. The story they say to occur over 300 years ago has unknown parts, and in short she committed an arson because she was dying to see her lover. After she was executed, her lover made a pilgrimage throughout the rest of his life. I got interested in such his conduct, and strongly moved to an idea to make a trip following his footprints. During the trip, I gave prayers for him at shrines, temples, and enshrined natural objects as he might have done so for "Oshichi". Fate, inevitable and shouldered on every single life.That is a feel which had captured me through the trip. Nonetheless, we would be able to keep our steps moving forward, along with or beyond incredible sorrows, which is what I'd believe expressed in the pieces of my work.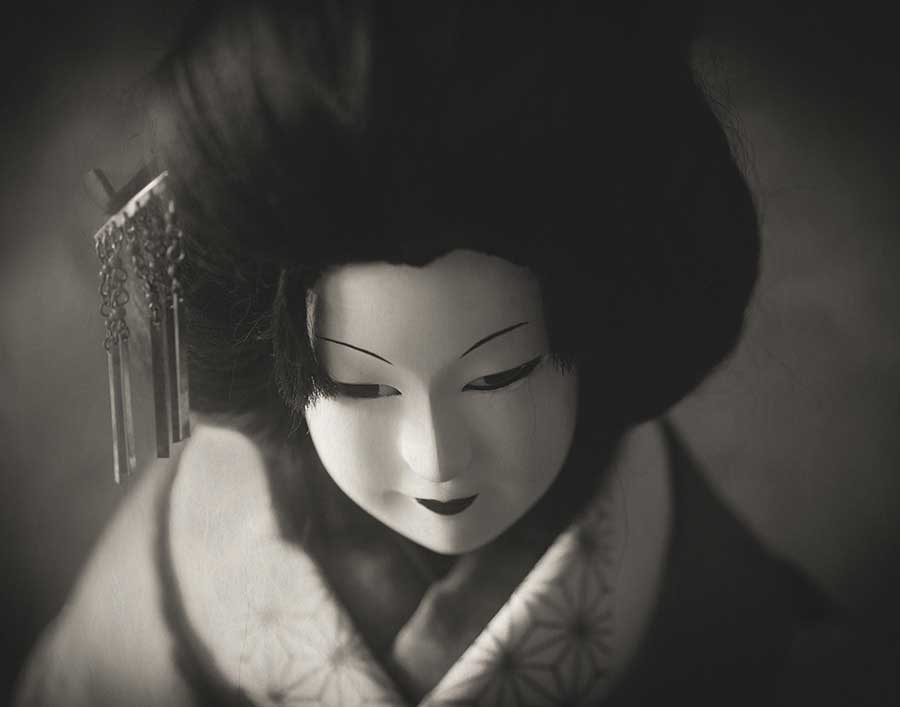 Can you explain us what equipment you used for its realization?
Nikon D800E is the camera, and Tamron SP24-70mmF2.8 is the primary lens. Also I used Tamron SP90mmF2.8, SP70-300mmF4-5.6, and SP35mmF1.8.
Tell us how it is taken from the most technical aspect.
The lens I used was a high performance, large aperture 24-70mmF2.8.
I needed high resolution lens for precisely capturing the skin quality of the face of the doll.
The doll has various delicate faces in subtle differences of angle, and there is wordless fascination in its eyes.
Focusing only on the eyes, leaving others in softly out-focus, I sought for the best face through cut and try of carefully adjusting focus points, depth of field, and camera angle.
The doll is one of stored items of the museum, and prohibited to carry outside. Therefore the most annoyable factor for shooting was lighting.
Cut and try also included lighting with simple equipments for it. After all, I chose pictures took in soft lights naturally came through the windows there.
What problems and challenges did you face when you took the shot of this image?
I studied a lot about the story of the doll before I started my creation.
Years after the case occurred, and to date, there are many novels, puppet plays, Kabuki plays, dramas, movies, and comic monologues concerning it, in which they tried to compose the story, sometimes creating or adding some fictions, for conveying their compassion or sympathy.
What I wanted to express through this work is such a mixed feeling represented by the girl and the lover as deep sorrow, passion inside, fadeless love, and inevitable fate.
Thanks for special cooperation of the doll theater, I could visit there repeatedly and reams of data.
We are talking about the postproduction process. How do you get the final result?
I've developed and arranged these pictures by using Photoshop.
After deliberation whether to choose ones in color or in black-and-white, I chose BW ones 'cause they could more strongly and precisely convey the fascinating aspects of the face of the doll.
More difficult parts of arrangement are to express and emphasize the smoothness of the face, the detail of the shadow, and to balance them.
Some serious deliberation has been paid on printing paper selection. I carefully chose one from variety of the existing Japanese paper, named 'Fusho' among so called 'Ise Washi' means produced in Ise district, by which I believe to most effectively express the quality of the face skin of the doll. Japanese papers have each unique character so that I paid careful attention on gradation process, that was also fun to me, though.