Kerekes István, a freelancer photographer. So far he has won more than 1400 prizes and awards in international and national photo competitions. In 2017, he was the world's youngest who received for the achievement in the field of art photography Excellence FIAP Diamond2 distinction (EFIAP/d/2) bestowed by FIAP (International Federation of Photographic Art).
When he get this honor it was only six photo artists with this distinction in the world. His most famous work is a portrait entitled Yelena, which has set an absolute unique record result in the history of Hungarian photography of all-time, having won over 300 awards in 43 countries on 6 continents .[Official Website]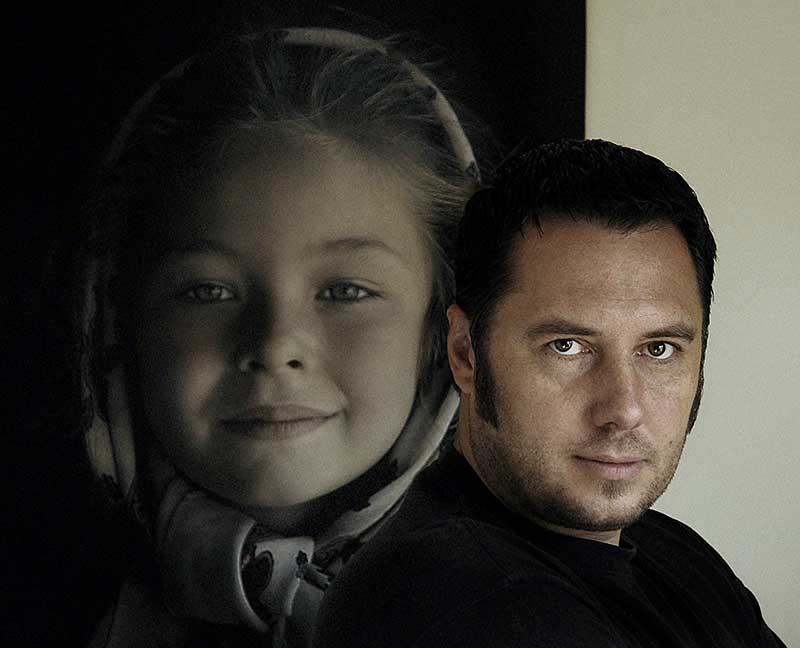 Can you explain us the idea or the story behind this image?
I made the picture in 2009 June, when I was for a little trip in Maramures county, in northern Romania. When I saw this little girl, she was just swinging in the veranda of their house. Her innocent look, the uniqueness face expression, the distinct beauty and the compelling charm captured my attention in that moment. The bright and glowing facial features are talking about her inner pureness. I took this photo about the girl in a fabulous looking village, where the effects of the modern world are less present in the lives of their inhabitants. The little girl is shown wearing a headscarf, that is part of the typical Maramures traditional costume, which almost every woman and girl must bear
Can you explain us what equipment you used for its realization?
Camera: Nikon D200, Lens: Nikon Nikkor AF-S 16-85 mm f/3.5-5.6 G ED VR DX (67mm)
Tell us how it is taken from the most technical aspect.
Aperture value: f/5.5
ISO: 125
Focal length: 62.0 mm
Exposure program: normal program
She just swinging in the veranda of their house and the girl it was lightening by indirect natural lights – perfect for this moment, perfect for portrait. I stopped it in swinging, and I asked she to look at me … and I took the picture. I made some few pictures, and in only this one appear this very interesting mysterious smile
What problems and challenges did you face when you took the shot of this image?
There was no problem. The grandmother worked in the garden, and I asked her permission to take pictures about the girl. Grandma was very friendly. I go in this trip (for one day) to find a unique face – because Maramures is famous about the interesting faces. But in Maramures county there are over three hundred of villages and haunts. In that day I was very lucky, because I choose only one place. So that was the biggest challenge for me in that day to find a really unique face, and after when I get the face… came the next, the another big challenge: To make a uniquely picture about this face.
We are talking about the postproduction process. How do you get the final result?
I made the original in JPG. I used AdobePhotoshopCS2 for sharpness, brightness, contrast, little bit I desaturate the colors, and I darkened little bit the the edges of the picture