A sunny day in February 2021 and a cloudy day (Easter Sunday 2021) during the Corona Lockdown in front of the Munich Allianz Arena, soccer stadium of FC Bayern Munich with 75,021 seats. It was the venue for the 2006 soccer World Cup.
Where tourists and fans usually bustle about, craftsmen and employees work, the snack bar owners make preparations and cars are already parked in the parking lots at noon, there is yawning emptiness.
Even in and around the Fröttmaning subway station, stop of line 6 to the Alli- anz Arena, where otherwise many tourists can be seen during the day, there is a ghostly silence. The subway line 6 serves as a connection to the Allianz Arena of FC Bayern Munich.
The station Fröttmaning is completely covered by a translucent membrane. The platforms are covered with granite slabs and separated between the tracks by a fence. A concrete wall is painted with a work of art by Peter Kog- ler.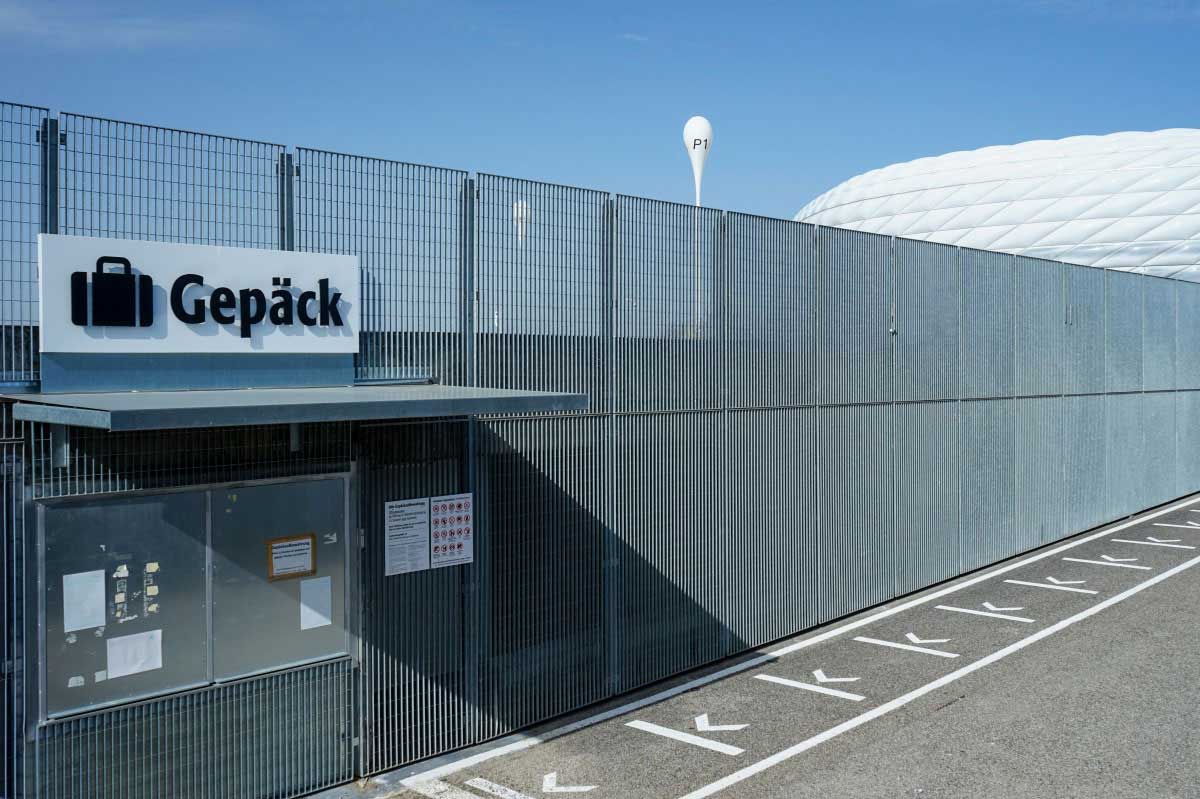 Near the stadion is Munich's Gut Großlappen, a wastewater treatment plant. It was built in 1926 and is located in the Freimann district. A plant with four 35-meter-high towers was built 2003 to generate biogas. Due to their shiny cladding, these are an architectural contrast to the Allianz Arena opposite.
Photo Artist and Documentary photographer Michael Nguyen roamed various cities in Bavaria during the Corona pandemic. A focus of his works since COVID-19 are urban landscapes as well as urban spaces in different
cities. Urban spaces can all enrich a life between buildings. Sports facilities, parking lots, bus stops, children's playgrounds, sidewalks, bike racks, shop- ping mall forecourts, and more are all places where necessary, voluntary, and social outdoor activities are possible and offer the opportunity to grow social life in the city. Since Covid-19, social interaction in the Urban landscapes with their spaces has lain fallow. [Official Website]