Alfred Stieglitz was a revolutionary who, at some point, got the society of his time to change the perception of photography to make it what it is today.
Alfred Stieglitz was born on January 1, 1864, in Hoboken, New Jersey State. His parents were German immigrants of Jewish origin who decided to look for a better environment in the United States to set up their own family. Alfred Stieglitz
He began to get acquainted with photography in Germany an early age, and at 17, he began studying mechanical engineering at a prestigious school in Berlin, thanks to the good economic position of his parents. While studying he acquired his first camera and enrolled in a photography course taught by Hermann-Wilhelm Vogel, there, in addition to learning the technical aspect, Stieglitz was influenced by the pictorial photography emerged in England in the eighties, that proclaimed the artistic character of photography. Within this movement, two main currents were distinguished. The first established a photograph that imitated the painting and the engraving using manipulations of the image or by the choice of imaginary or mythological subjects. The second advocated a naturalistic version of photography. It is in this last one where Alfred Stieglitz feels more comfortable and represented. Since then, Stieglitz's photography themes have been directed to a clear line and style; landscapes on cloudy days, rainy days, fogs and all those in which the atmospheric agents did not allow the images to be clear and to introduce some blurring in the result final. For his portraits, he chose mainly female figures, and he also sought that blur with the use of filters and other utensils.
But probably the most relevant fact in which he was involved at that time was the creation of something halfway between a sample and a photographic club, which he called Photo-Secession. A small exhibition space, which would soon be known as the "291", referring to the number of the building that housed them on Fifth Avenue, and which was imposed as a must cultural place in a New York at that time in full mutation. His project was aimed at defending a photography very different from the one that prevailed at that time, and very close to the idea of photography as an art he had in mind for years. The welcome that this initiative had was terrific, which immediately encouraged him to launch Camera Work, a new photography magazine in which he could unleash the pictorial vision he practiced and defended at that time.
Alfred Stieglitz was a perfectionist, cultured, and, in a way, selfless, but also selfish and controller.
In 1910, Stieglitz organised a major international pictorial exhibition at the Albright Art Gallery in Buffalo. The success is resounding, and several museums acquire works of the group Photo-Secession. Alfred Stieglitz is thus rewarded for his fight for the artistic recognition of photography. However, not everyone appreciated the predominant position of Stieglitz. Several close-up photographers, including Clarence White, Alvin Langdon Coburn and Gertrude Käsebier leave the Photo-Secession group.
My ideal is to achieve the ability to produce numberless prints from each negative, prints all significantly alive, yet indistinguishably alike, and to be able to circulate them at a price not higher than that of a popular magazine, or even a daily paper. To gain that ability there has been no choice but to follow the road I have chosen.
Alfred Stieglitz was not in good health. He was suffering from the heart throughout his life, but despite this, he devoted to photography in body and soul until July of 1946 at the age of 82, when suddenly death came while he was in his summer house at the side of George Lake in New York.
By then, Alfred Stieglitz had already won his battle for artistic recognition of photography, since some of his photographs had entered the collections of the Museum of Fine Arts at Boston, the Metropolitan Museum and the Museum of Modern Art at New York. York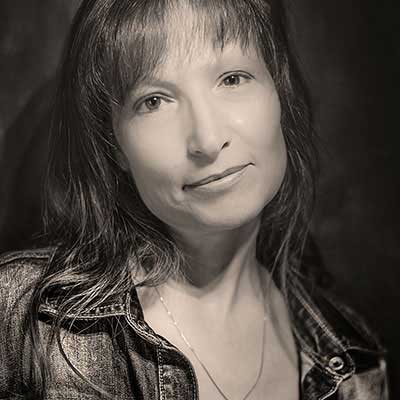 Since 2016 she is director of marketing and responsible for content. She began her career at an early age in the world of image and design. Involved in the constant pursuit of talent she is responsible for the Dodho Magazine success.With a gift and experience more than proven in her field, she maintains relations with the best agencies and publishers to promote the photographers careers published in Dodho, responsible to some extent of the rapid success that Dodho Magazine has had in the world photography industry.