Most people are looking for a quiet place, an island of sanity, in our existential space,and some of them find their sanity and balance closest to the sea.
Some of them arrive early in the morning for a swim, a daily habit they apply every day of the year.
Some of them are used to meeting their usual friends, and others come with the hope of making new friends, believing every day is an opportunity to meet a new person. Some choose to sunbathe on wood.Lifeguards raise a colored flag at the beginning of the day. On a white flag day they get more visitors.Towards evening, the beach is full of activities. The magical twilight time is everybody's favorite. David Scouri's camera moves about in places where there are daily occurrences, making its choices of focus.
"The process of photography is characterized by the moment of encounter with anonymous people, and at that moment of photography there is a unique experience," David says,"and a kind of feeling of familiarity that stays in my memory and is preserved in the picture." As the light falls on the content of the picture, another story is created as soon as it is revealed. "The camera is a great tool for getting to know reality", David continues. "Since the age of 12 I saw the camera as a pen and a travel diary.The sea environment gives me an uplift along with good grounding as I am present at the moment". The seashore is the most photographed place in Tel Aviv. Many photographers have visited it several times, most of them have created amazing photography series, and from the unique angle of each photographer, it can be understood that the sea brings each one to his personal place.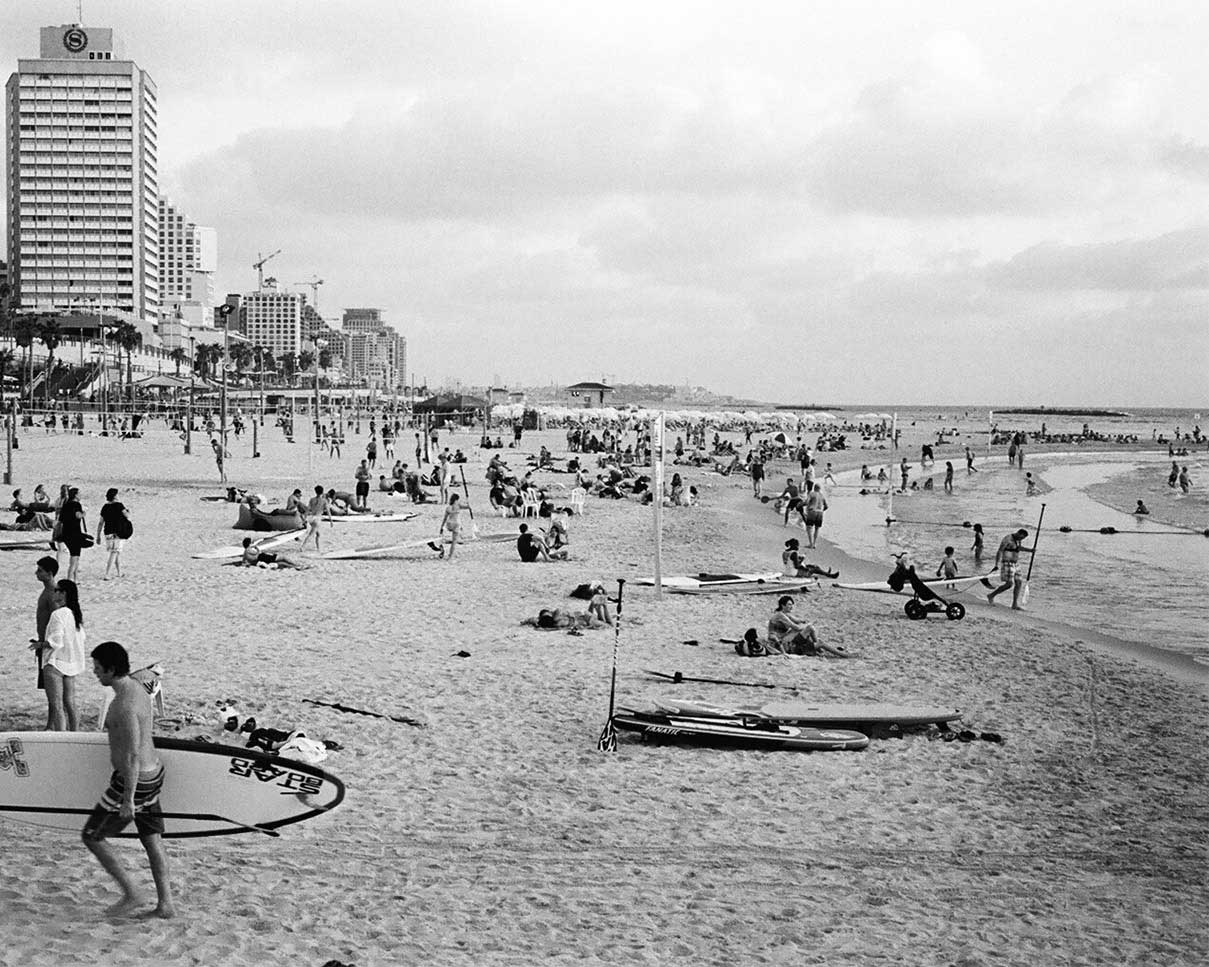 David says he sees the same sea, but at each encounter he sees it from a different aspect.There are great moments taken from different angles, and there are many small moments that occur everywhere.David says every moment is another memory of our existence, and reminds himself every time, that the attraction to the process of photography is very strong, but no less the desire to preserve the moment.
One can rush and develop all the time, but should not forget to stop in order to watch and observe the moment, for that second glimpse of better and deeper understanding. David's favorite place is the seashore, but he also loves photographing various themes in various places.My attraction and interest in photography started when I was 12, and kept taking picture of my family members, of my friends and of childhood landscape: deserted locations. David, 40, lives in Tel Aviv, creates photography series out of interest and understanding of the environment. [Official Website]