The Best German Photographers published in Dodho Magazine. The great stories by J. Fullerton-Batten, Ralph Gräf, Bernd Arnold, Yoram Roth and Victoria Knobloch.
In Service by Julia Fullerton-Batten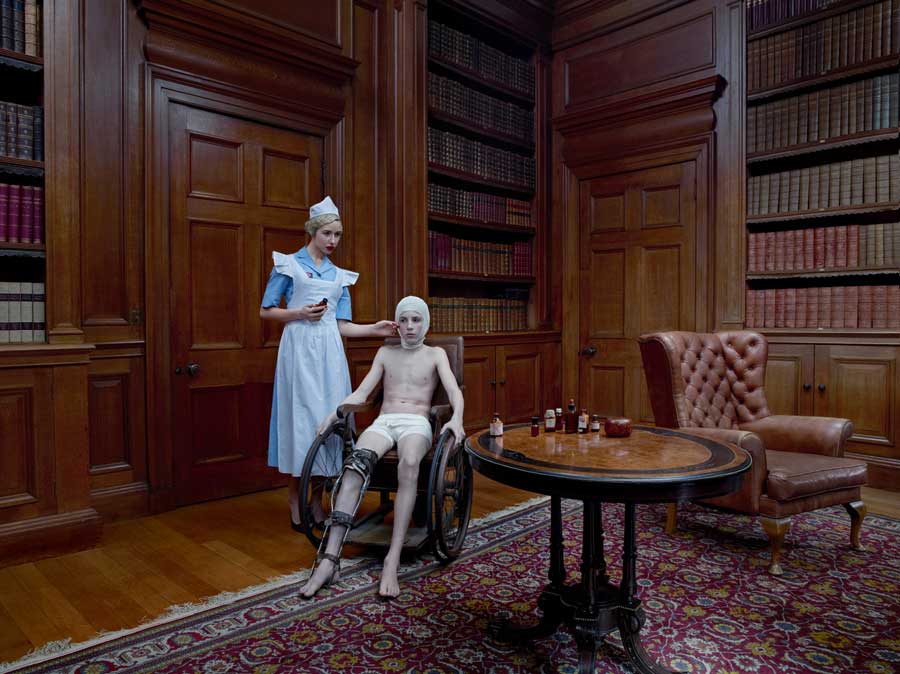 Julia Fullerton-Batten – During the Edwardian era in Britain (1901 to 1911) over 1.5 million men and women were employed as servants in the homes of the wealthy. Being 'In Service' was a way to escape poverty, but it was not the relatively comfortable life frequently illustrated in today's media. It was hard work, and there was exploitation and abuse, some of it sexual in nature. "In Service" exposes some of the going-on behind the walls of the houses of the privileged class in that era. A scullery maid in a great London house in the early 1900s was the lowest rank of servant. She had to do the most menial of tasks, scrub the floors, wash dishes and clothes, carry heavy buckets full of water, iron using primitive flat-irons heated on the stove, clean the fireplace and front steps, polish shoes and boots of everyone in the household – also those of fellow servants – even iron shoe-laces. Starting in her early teenage years she would have had hopes in time of working her way up to better positions, perhaps a maid at table or a lady's maid waiting on the lady of the house. More……
Vacancy by Ralph Gräf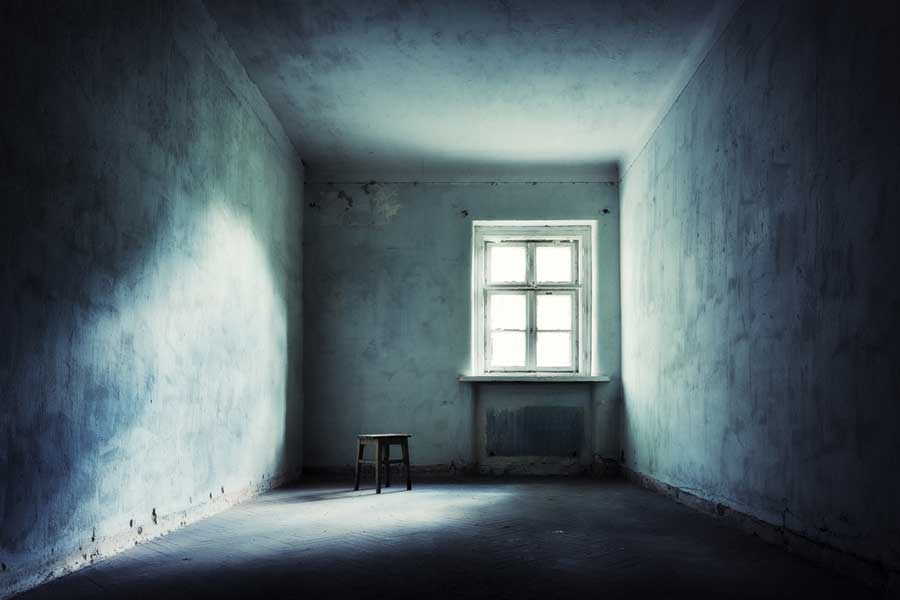 Ralph Gräf's project "Vacancy" ("Zimmer frei" in German) discloses empty rooms of abandoned houses and military bases waiting to be suffused with new life. In contrast to documentation of decay in hyperrealistic, plastic HDR images as they are often encountered in this photographic genre, he puts emphasis on the aesthetics of emptiness and abandonment.Opposing aspects in his images generate suspense. The often almost clinical cleanliness of the rooms contrasts with an at best parenthetically noticed aspect of dilapidation. Image parts flooded with soft light stand in contrast with deep shadows. The often used symmetric, central perspective underscores the serenity of these interiors. Bright windows with no visible structures behind increase the mysterious aspect of these rooms. More…..
Wahl Kampf Ritual by Bernd Arnold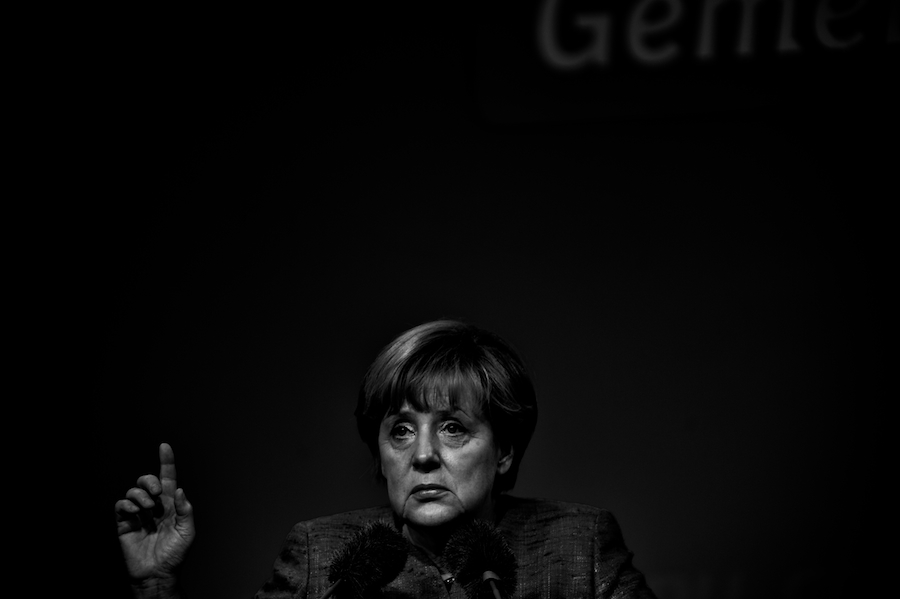 The election campaigns for the German Bundestag are an ideal occasion to explore strategies of production and self-production across all political parties. It is a work about the endeavour of shading light on the precisely calculated gestures of the actors of these public orchestration, their success in radiate aspects of power and its fascination. It is a view behind the scenes withoutstepping into them. These photographs expose politics as theatre and a root of acquisition of power in our contemporary democratic society. These photographs are about the German chancellors Willy Brandt, Helmut Schmidt, Helmut Kohl, Gerhard Schroeder, Angela Merkel and their challengers. More….
I have mixed feelings about those sorts of things. When I see it done by interesting young people, I think it's very valid. But when established photographers, people in their forties, copy me and get a lot of money, well, I find that to be very stupid.
Helmut Newton (German Photographer)
Hanjo – A photographic novel by Yoram Roth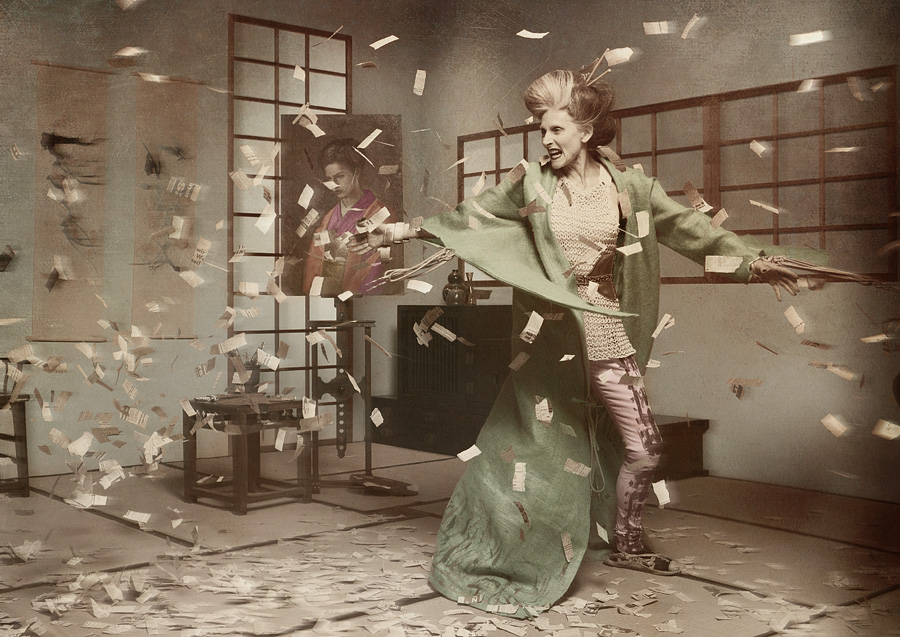 These images are part of a photographic novel… a limited-edition book that will be introduced at Tokyo Photo in September 2013. The story unfolds… A young woman with a fan in her hand waits at the station – just as she did yesterday and the day before and every other day, for years. This is Hanako, a geisha. Some years ago she fell in love forever with Yoshio, as he did with her. When they had to part, they exchanged fans – as a promise that they would see each other again. Yoshio has gone missing, and so Hanako sits there at the station, no longer able to perform as a Geisha, waiting patiently for her lover's return. Her waiting has left her increasingly detached from the world, and the world regards her as mad. More….
Bodhgaya by Victoria Knobloch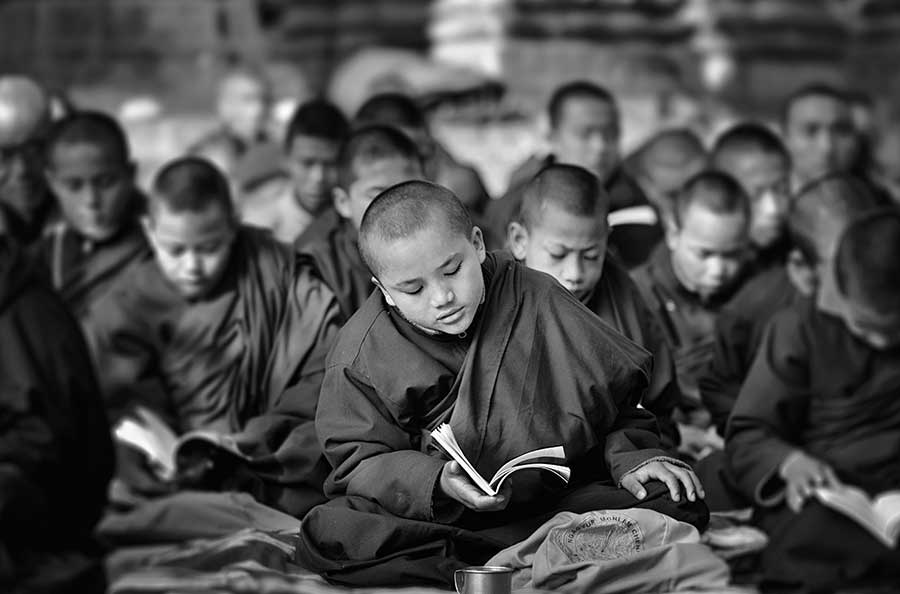 Bodhgaya is the most important place of pilgrimage for Buddhists in India. It is said that the Buddha has obtained Enlightenment there under what became known as the Bodhi Tree. Such sacred places like Bodhgaya can be sources of inspiration and encouragement for practitioners. Therefore thousands of people come to Bodhgaya every day with the wish of building up or accelerating their connection and faith. In Buddhism it is all about developing confidence in one's own pure nature. Because when we act in accordance with this pure nature we automatically act in tune with the universal cosmic laws and not against them. If that happens, we live and act for the benefit of all, including ourselves. But to be able to do that we need to develop spiritual understanding. What exactly does that mean? One aspect of it is to remove the roots of human suffering by eliminating wrong view and therefore wrong action. Another aspect is to learn to perceive one's life and the matters of the world out of a larger context and a broader perspective than only the "Egoperspective". More….