Professional photography is a difficult profession to master. It takes an immense amount of practice, skill, and knowledge to be able to take amazing pictures day in and day out.
Add to that the fact that you need to constantly market yourself to stay afloat and it can feel like an uphill climb. But it's not impossible!  If you want to be a successful professional photographer, here are four things you need. If you follow these four steps, you can become a professional photographer.
Get The Right Camera Equipment
You don't need the fanciest camera and lenses and accessories and what not to become a professional photographer, but you do need to make sure you invest in quality equipment.  Look for cameras and lenses that are weatherproof, well constructed, and made of high-quality material.
You also need to make sure your camera can take excellent pictures in low-light settings. The Canon EOS Rebel T7 is a great option to consider or other recent products from the Canon brand. Invest in good lighting equipment, tripods, memory cards, filters, and other helpful gadgets.
If you want to be taken seriously as a professional photographer, you need to have a portfolio.  Create separate portfolios for different types of pictures – headshots, products, food, architecture, landscapes, products (close-ups), events/weddings/parties. Whatever category you want your picture business to fall under, make sure you have a portfolio of pictures that fall right into the niche.
If you want your clients to trust your work, these are things you should do else they will be more inclined to take their business elsewhere if it looks like your pictures are coming from a cheap camera.
Be Educated
You need to know how to use your camera gear, but you also need to be educated in other areas, too.  Study everything photography-related that you can get your hands on. Take classes or workshops. Think about getting a degree in photography or taking online courses through Virtual Colleges. Also, take the time to go out and practice taking pictures every day.
Learn how to take the perfect picture. You can have the right equipment and a great education, but that won't matter if you don't know how to use your skills to take perfect pictures on a regular basis. Practice does make perfect when it comes to photography, so keep working on those skills.
Invest In Yourself
Part of being a professional is advertising yourself as a professional.  Invest in a business website, social media accounts, and marketing materials so you can draw more clients to your work. Teach workshops or seminars to expand your knowledge base and hone your skills even further. You won't be taken seriously as a professional if you don't have those things.
Creating a website and using social media can help you establish credibility as a photographer, which will bring potential clients to your business. However, ultimately it is the work that speaks for itself. If you invest in good-quality photography education through classes or workshops, it will help you improve your skills and your final product.
If you invest time in learning how to use the best of technology for photography, as well as studying photography basics through online courses, seminars, and classes, then you will be able to establish yourself as a professional photographer. Educate yourself further by taking additional courses that can help you run your business better and successfully market yourself to potential clients.
Create A Unique Style
If you want to be a professional photographer, then it's important for you to stand out from the pack. Everyone can pick up a camera and take decent pictures on social media at this point in time – so what makes your pictures any different?
Don't be afraid to experiment with your style. You don't have to limit yourself to one type of photo. Don't just stick with one style – create a portfolio that is chock-full of all kinds of photos. Your clients will appreciate the variety.
As a professional photographer, you need to have a distinctive style that separates you from the competition. Try different techniques and use a wide range of equipment to create different shoots with varying styles – portrait, still life, landscape, etc.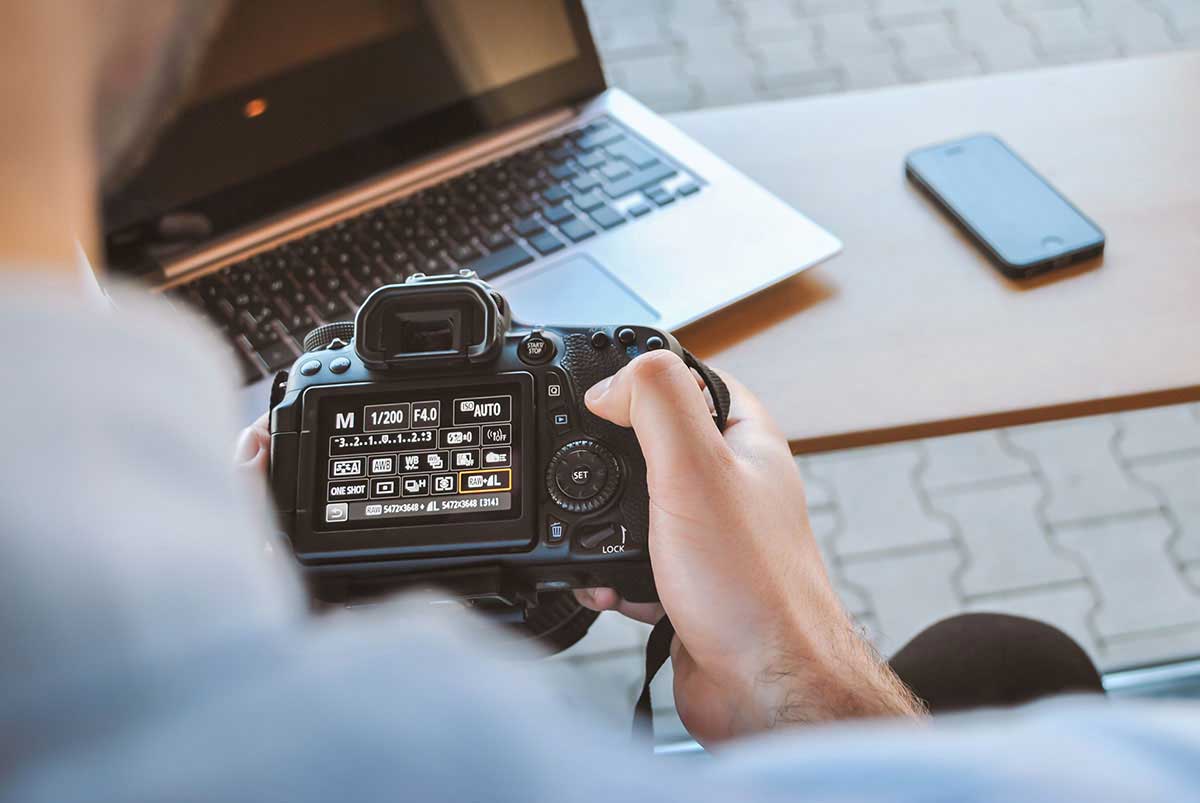 Get a Mentor
Professional mentors can help you avoid novice mistakes and learn from their own experiences.  They can teach you how to do things right, as well as what not to do. A mentor can also provide emotional support for you in your professional life, which is one of the most important parts of being a successful business owner.
A good way to find a mentor is to ask other photographers who they take their own photos or workshops from. You can also get a mentor through online courses and seminars that you attend in person or online.
In conclusion, there are things that you must do in order to be taken seriously as a photographer. Doing these things will help you work towards being the type of photographer that sets themselves apart from the competition – becoming a professional in their field.