This visual meditation explores a grove of Silver Birches I frequent on daily walks near my home. Each image symbolically reflects my struggle to find balance amidst the turmoil of thoughts and emotions that arise when the forest's silence takes over.
Growing up, I was raised in the circumstances dominated by unwritten rules that excluded me from sharing personal thoughts and experiences with others. This work figuratively represents the duality of emotions experienced during that time, including the loneliness, solitude, pain, and my yearning to be free from the darkness that ensued. To achieve this, I turned my lens to the Silver Birches as subject matter to metaphorically share my inner experience about the careful balance of duality in nature; light and darkness, happiness and pain, symmetry and chaos offer order in disorder and carry beyond surface value.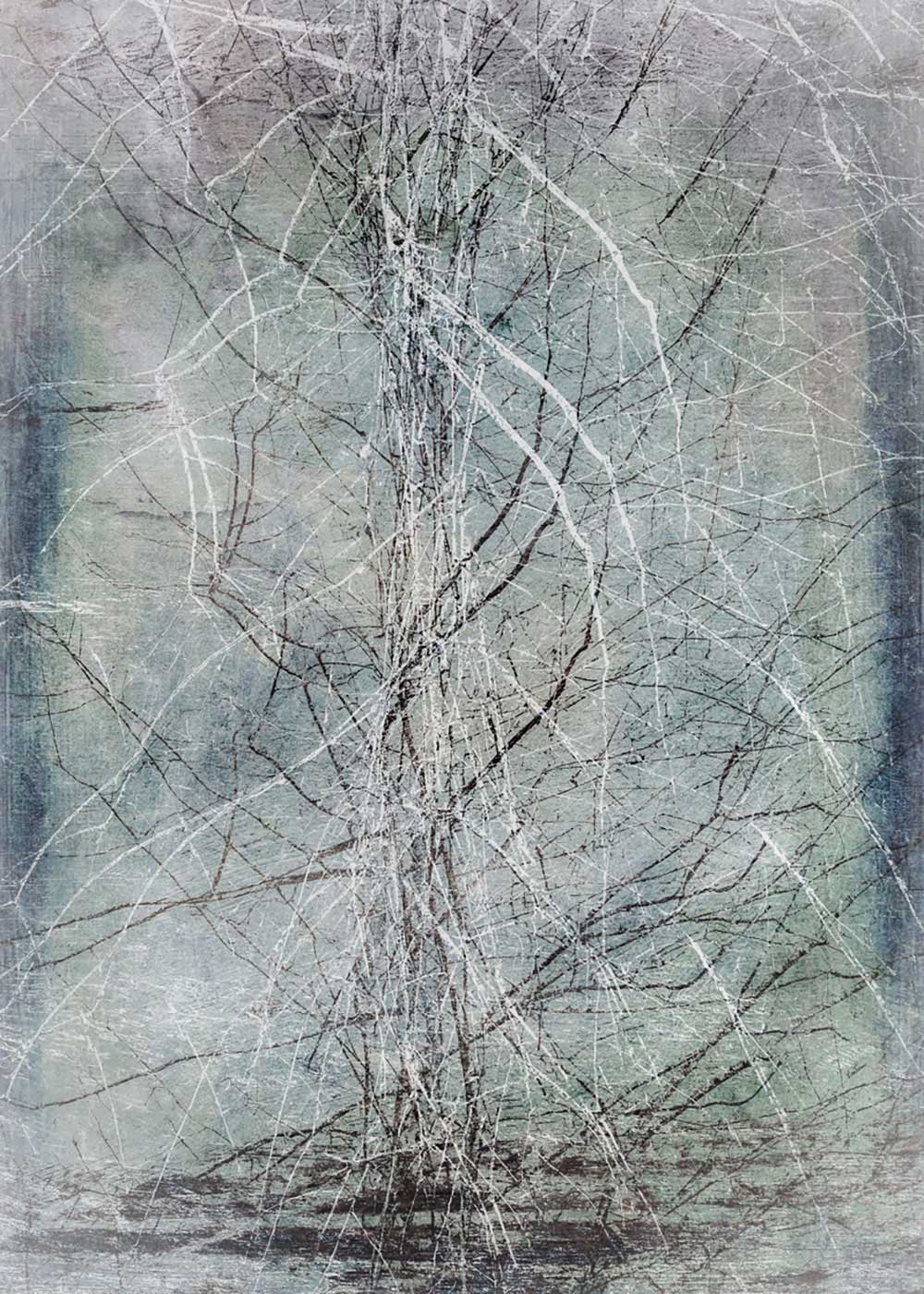 About Iveta Lazdina
Iveta Lazdina is a fine art photographer from Latvia. Her interest in photography was raised while traveling to embed personal feelings of particular moments, moving beyond the medium's ability to reproduce reality. She is inspired by impressionist's and abstract painters as Claude Monet, Wassily Kandinsky, and many more. She works in an abstract and semi-abstract manner with ICM (Intentional camera movement) and multi-exposure technics both – in camera and post-processing. Her works are drawn to find harmony and balance between the inner and outer world.
Iveta started her fundamental knowledge in photography in Photo Academie in Riga (Latvia). In addition, Iveta has studied art in several creative classes and international workshops.
Lazdinas's images have been exhibited in several group exhibitions and published several times in ICMPhoto Magazine, LeMag online Magazine.
The Covid -19 pandemic lockdown offered a unique opportunity to participate in different online-based workshops worldwide. The most challenging and exciting was a yearlong class, "Abstract Rhythm & Blue Notes," leaded by Valda Bailey and Doug Chinnery. It was an immersive journey in abstraction for people across the UK, The US, Canada, and Europe. The culmination of this intensive exploration of the intersection of photography, art, abstraction, and creativity is the upcoming Abstract Rhythm &Blue Notes exhibition from 16 – 28 of Nov in Whitstable, Kent, UK. Link to the show https://arbnexhibition.co.uk .Iveta is taking part in the exhibition with images from the project "The close embrace."
Nature is my endless source of inspiration. I love the colors and beauty of the shapes we are surrounded by. It's exciting to recognize how the restrictions may positively impact your creativity. Instead of traveling far away and traveling abroad, my photograph attention was addressed to close surroundings. I had started photographing my nearest area, particularly Silver birches in the early morning light and warm afternoon shadows. Within ICM and multi-exposure technics, I included my personal feelings and emotions of that moment. With ICM, I can add an additional beam of light to the image or highlight, even more, a specific color to express my message. There is no need to visit only popular places to get compelling photos. It can be at home, in my own environment.
I like the effect when dreamy, mythical images allow the viewer to connect his or her inner experience and associations. For this reason, I probably started creating my images in encaustic also. [Official Website]