The future of photography is an exciting one. Manufacturers are always coming out with new products that give photographers more creative opportunities than ever before.
Below are some of the cameras that have been dominating professional photography in 2021.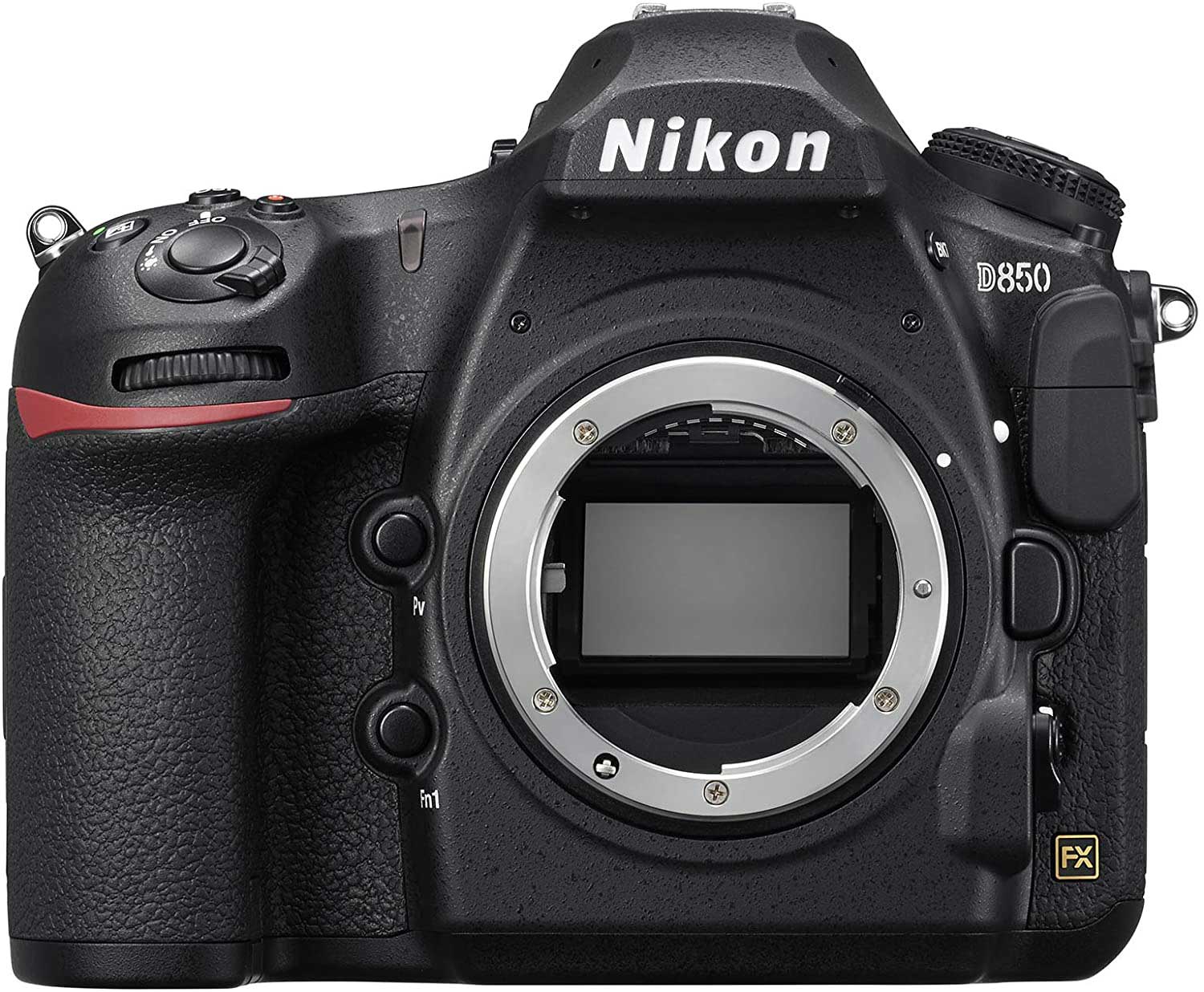 NIKON D850
Nikon D850 is one of the best, top professional photography cameras. It has an incredible 45.75 MP sensor that provides high-quality images and videos with excellent color reproduction capabilities. The camera's ISO range goes from 32 upwards, making it perfect for low light situations and creating bokeh effects in portraits or macro shots due to its wide-aperture lens.
It features a 153-point AF system that allows users to shoot fast-moving subjects like wildlife or sports events without having blurry results because of not keeping up with the subject's movement speed.
This device comes packed with many features that are usually only seen on professional cameras. For example, it has a tilting LCD touchscreen display which makes taking selfies or filming yourself easier. It also features an electronic viewfinder with built-in diopter adjustment compatibility and can capture Full HD 1080p videos at 60 frames per second.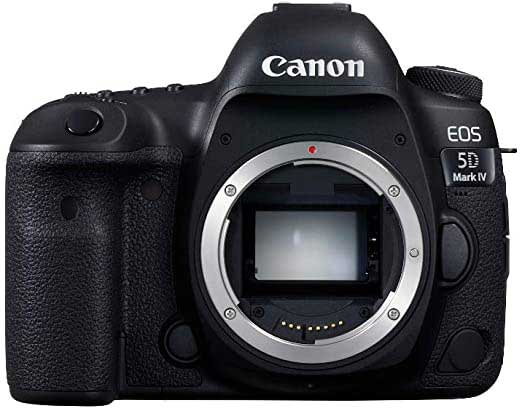 CANON 5D MARK IV
Canon 5D Mark IV is a professional camera that tries to take the best of both worlds, combining an extremely high-resolution full-frame sensor with great low light capability. The Canon 5D Mark IV is aimed at enthusiasts and professionals who will appreciate its new AF system with separate sensors for on-chip phase-detect autofocus, faster frame rates (fps), built-in GPS, top LCD screen.
Canon has equipped this DSLR with next generation autofocus system, which can now work in the dark like never before thanks to new RGB+IR metering sensors at every point. It also uses Dual Pixel CMOS AF technology, allowing it to focus as quickly even during Live View mode when recording videos – something unheard of until now!
The Canon EOS-D Mark IV can shoot at a maximum resolution of 6720 x 4480 pixels, phew! At this level, it makes the most sense when you need extra pixels for cropping or printing large photos.
But what's more, Canon managed to make an extremely fast camera that shoots continuously at speeds ranging from 30.4 fps (frames per second) all way up.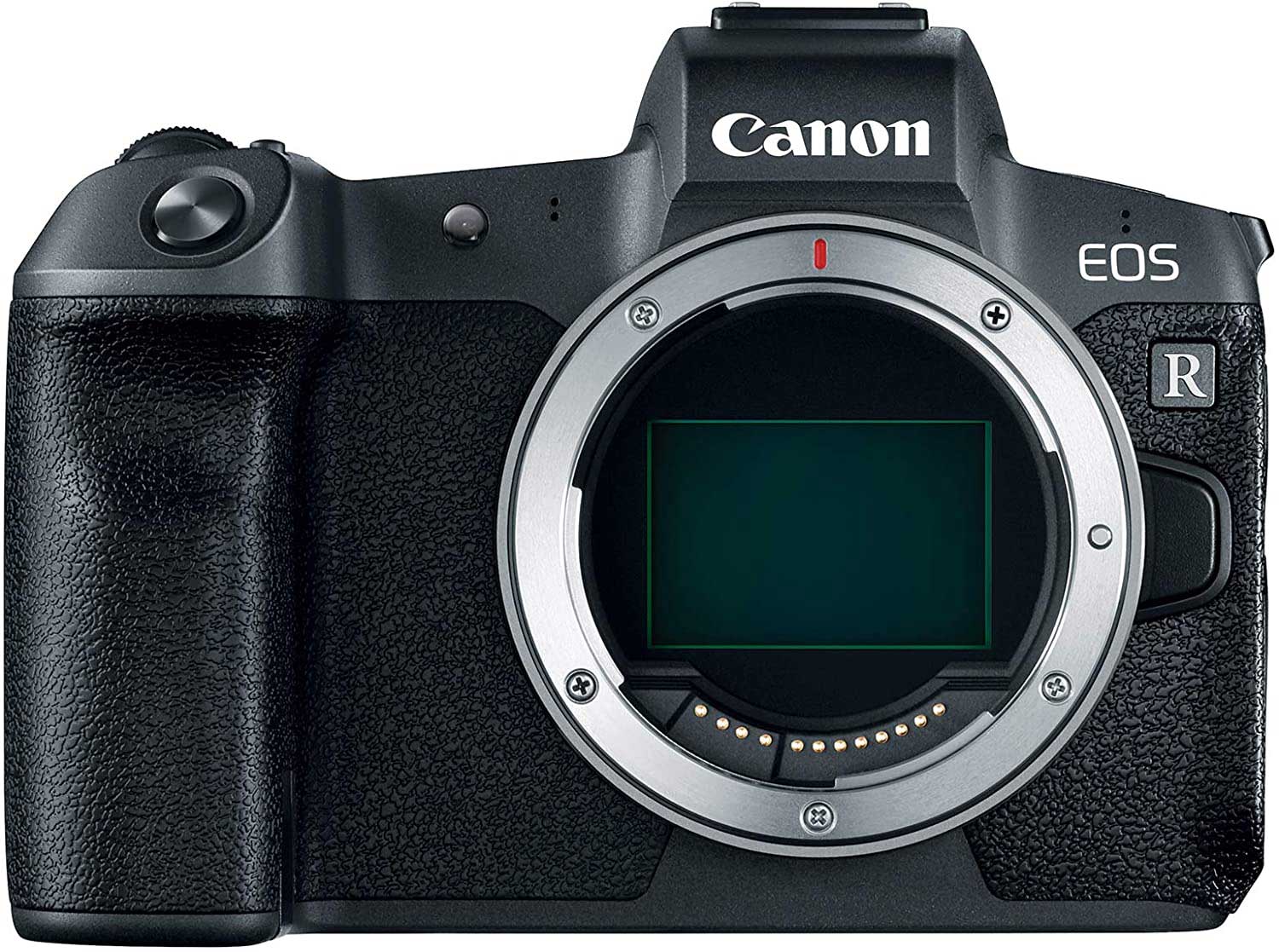 CANON EOS R
Canon EOS R is a full-frame mirrorless digital camera. The EOS R system uses Canon's RF lens mount, which is the first-ever of its kind to be used for professional cameras.
The new lenses are compatible with other EF and EF-S mounted SLR cameras, offering maximum compatibility in one universal package. This allows photographers who already own an existing collection of traditional DSLR glass to join the Mirrorless party without having to buy all new lenses at once or forego their current investment in optics that they love.
Canon EOS R has been integrated with Wi-Fi, Bluetooth, NFC and GPS. When using the Canon Camera Connect app for iOS or Android devices, photographers can connect wirelessly with their device no matter where they are to share images and remotely control the camera's settings.
The Canon EOS R is a great choice for those looking to invest in professional photography equipment. It offers all the same high-quality images and features as other professional cameras, with the added advantage of using a wide range of lenses.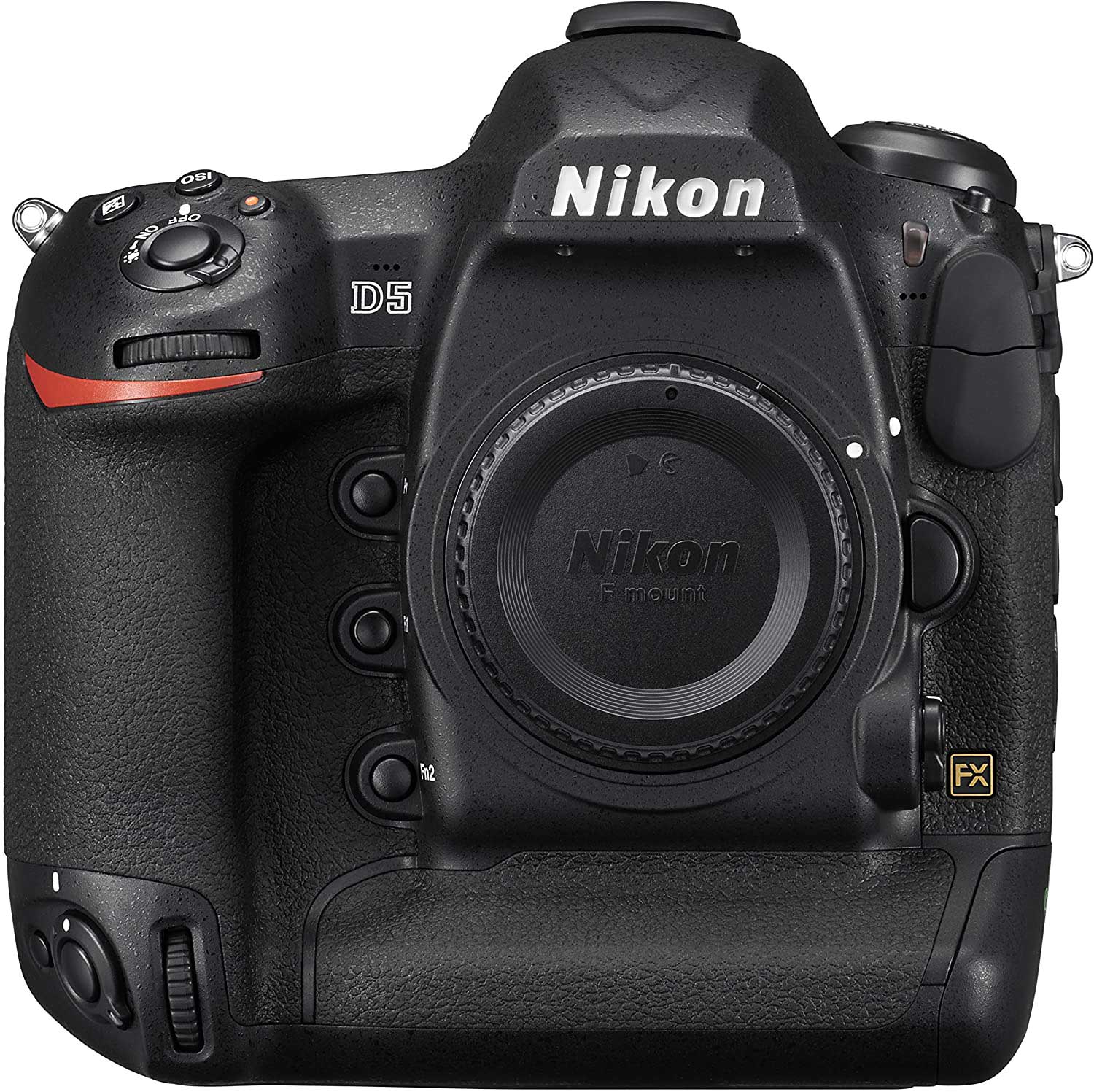 NIKON D5
Nikon D5005 is a high-resolution DSLR camera that delivers sharp photos and fast performance. It is equipped with an improved 153-point AF system that is faster than previous models. It also has a large optical viewfinder and touchscreen LCD monitor, enabling you to work comfortably in any lighting conditions.
D500 provides excellent noise performance while offering fast shooting speeds at 12fps for capturing the moment. This camera also comes equipped with a Bluetooth connection so that it can be easily connected to your smartphone or tablet via the SnapBridge app. This allows you to upload pictures directly from the camera without requiring cables or transferring images on your PC first.
In addition, Nikon D500's video recording capability allows you to record UHD with clean HDMI output transmission. This makes it easy to connect your DSLR directly to external monitors or TVs without requiring any cables or adapters.
This camera offers excellent image quality that is well worth its high price tag. If you are looking for versatility and speed in one package, then Nikon D500 could be what you need!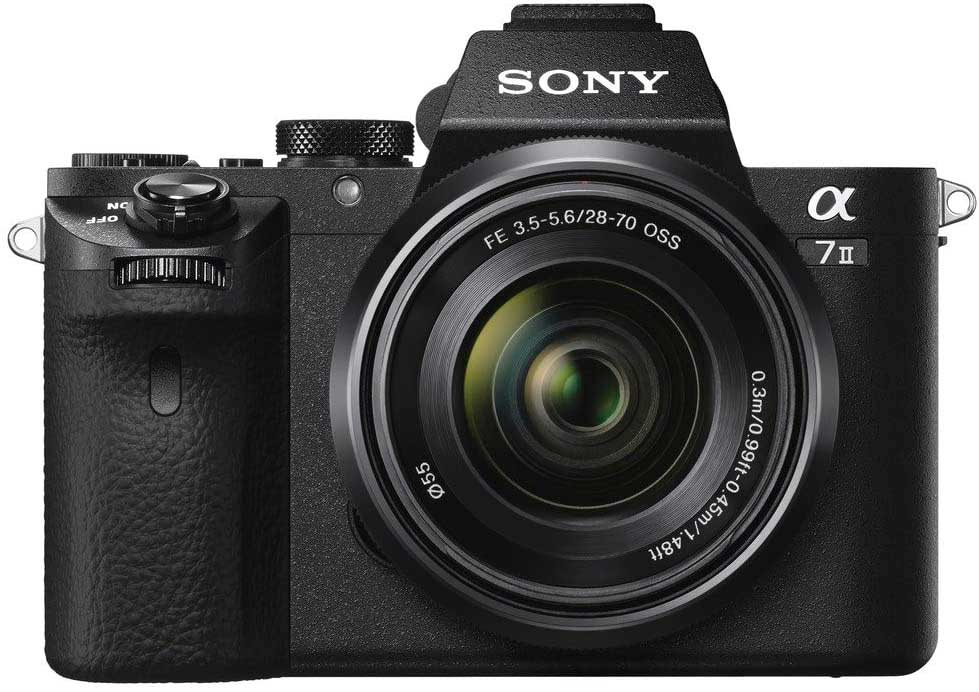 SONY A7III
Sony A7III is a camera that has been built to be pro-grade and can meet the needs of professionals looking for high resolution, fast performance and reliable results.
This professional photography camera is equipped with a 24.2 MP back-illuminated Exmor R CMOS sensor. It offers great quality images even in low light conditions because it allows up to 204800 ISO settings. The BIONZ X image processing engine works together with an upgraded front-end LSI, allowing this device to produce noise-free photos at any sensitivity level.
It comes with advanced 399 focal-plane phase-detection AF points, so it should have no problem tracking moving objects while shooting videos or photographing them thanks to continuous shooting speed going up to a maximum of ten fps.
Sony A73 has also been equipped with dual media slots, which means you can use your choice of SD/SDHC or Memory Stick PRO Duo cards for saving photos and videos. It comes with an advanced BIONZ X image processing engine, so it should offer great noise reduction, especially in low light conditions plus, it allows a 14-bit RAW uncompressed format.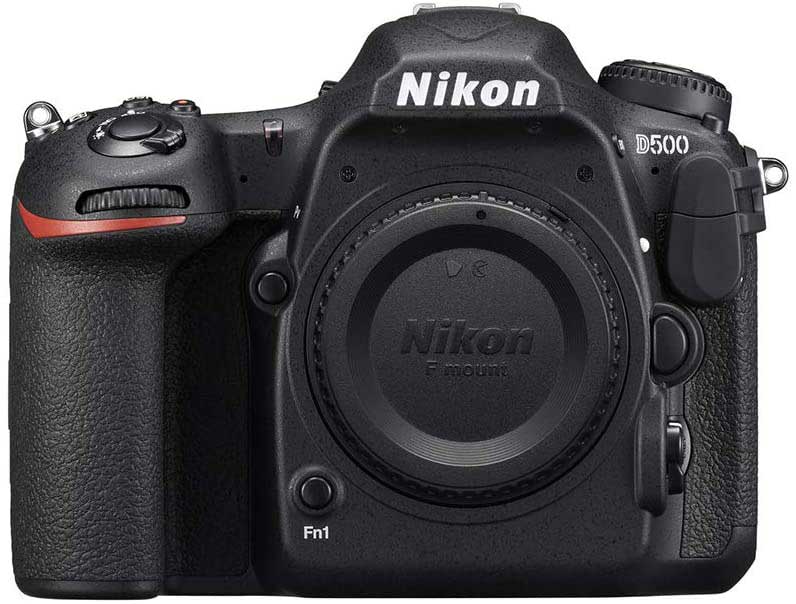 NIKON D500
Nikon D500 is a professional camera that professional photographers widely use. Nikon D500 is equipped with a DX-format CMOS sensor to capture more light, resulting in better-quality photos. It also features an EXPEED image processing engine which helps process images faster and more efficiently than any other camera around today.
Another great feature of this camera is its large buffer capacity, thanks to its high frame rate performance at up to 11fps (frames per second). This makes it an excellent choice for sports or wildlife photography, where you need continuous shots without lag time between each shot taken.
Lastly, this camera's 51 point autofocus system gives you greater control over your compositions as well as accuracy when taking pictures so that what you see through your finder will be exactly what you'll capture.
PANASONIC LUMIX DMC-GH5S
Panasonic Lumix DMC-GH5s is a top professional photography camera of 2021. The 20.3S MP Digital Live MOS Sensor and Venus Engine provide outstanding image quality, improved camera performance, and faster processing capacities while also ensuring high reliability.
The DMC-GH can shoot at intervals of 0.04/0.05 seconds, making it perfect for any situation, especially in wildlife or sports where you need the first shot capability.
The Panasonic Lumix DMC-GH has an integrated Wi-Fi connectivity feature that allows users to connect their cameras directly through smartphones such as iPhone and Android devices by using dedicated applications available on App Store and Google Play.
This feature also allows users to wirelessly transfer their images or videos to mobile devices by using NFC technology which greatly enhances the convenience of use without dealing with any cables. The Panasonic Lumix DMC-GH is designed to make it a great choice for both professionals, enthusiasts, and beginners who are just entering the world of photography.
IN CONCLUSION
Some of the cameras above come with hefty price tags but don't be discouraged. If you don't have the cash to pay for your pro camera purchase up front, many retailers now offer 0% finance options and some credit matching services even offer loans for people with bad credit.
If you've been thinking about upgrading your camera, now is the time to do it. The year 2021 has brought with it a slew of new advancements in photography technology that could make or break any photographer's career. So, if you want to stay ahead of the curve and ensure your business remains at the forefront, you should equip yourself with the best camera for professional photography.