Nowadays, going on vacation is more of a necessity than a luxury for living a truly fulfilling life. It's hard to spend a few seconds online without coming across images of exotic locales and thriving cultures.
And they're sufficient to inspire you to pack your luggage and depart for a brand-new destination. After all, many wonderful things on Earth are worth finding and photographing with your camera. Seven gifted photographers share their perspectives on some of the most beautiful and desirable locations in the world through their stunning images.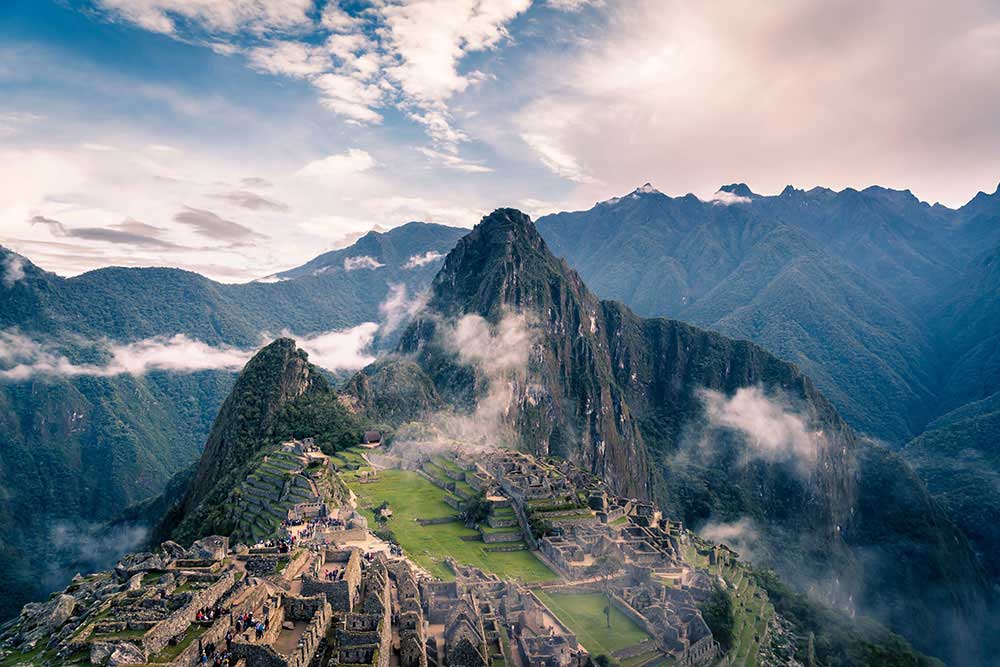 Machu Picchu, Peru
For any photographer who enjoys both exploration and taking pictures of expansive landscapes, Machu Picchu in Peru is the perfect destination. The elevation of this well-known building from the 15th century is just below 8,000 feet. It offers breathtaking Andean views as well as ruins and temples from the pre-Inca era. Additionally, in Aguas Calientes, which is located at the base of Machu Picchu, you can practice astrophotography and take beautiful pictures of the Milky Way. Before you start your trip, make sure you have chosen the right travel agency. To that end, great organized tours, like those seen at EncountersTravel, would be the ideal solution for this kind of trip. Finally, if you choose to visit Peru, bring your landscape photography equipment (particularly a wide-angle lens to capture more of the subject) and stay till the sun is a bit lower in the sky to avoid harsh shadows.
Mauna Kea, Hawaii
The best place in Hawaii to observe the stars is where professional astrophotographers would enjoy taking pictures. There won't be any light pollution to mess up your pictures of the night sky because Mauna Kea, the highest point in Hawaii, is conceivably the highest peak and volcano in the entire world.
If you wish to capture the stunning starry sky in fine detail, you must leave the city without your tripod and remote shutter release. Very slow shutter speeds are typically required for star photography.
The Alps, Switzerland
Europe's famous mountains will always make for a priceless photograph, regardless of whether you want to hike over 13,000 feet to the summit or take your picture from a grassy hill just a few kilometers away, from which you can still capture a good perspective of the mountains in the distance. The peak of Breithorn mountain is a popular location for photographers to capture the best pictures of the Swiss Alps and the neighboring French and Italian Alps.
Banff, Canada
This unremarkable-looking Canadian vacation destination is probably unknown to most people, but Canada has kept it hidden from the rest of the world. It has a skyline that resembles an oil painting and is dotted with snow-capped mountains, lush forests, and relaxing hot springs. It more than deserves to be one of the most stunning tourist destinations on the planet.
Whether you visit in the spring or summer, the view from Lake Minnewanka and the Bow River is unmatched. Breathe deeply and partake in many outdoor activities. If you're not sure what's best, ask a local; you'll probably make some wonderful friends along the way.
Salar De Uyuni, Bolivia
Salar de Uyuni, though not the easiest place to get to, must be included on any list of "the most beautiful places in the world." Nothing will ever persuade you to travel if this doesn't. The largest salt flats on earth are found in the Bolivian Andes, which also provide an amazing view with an endless horizon.
Here, the landscape is dramatically changed by two different seasons. The flats are best explored in the dry months of May through November and in the wet ones of February through April when the water creates a stunning mirror effect.
Avatar Hallelujah Mountain, China
Numerous of the most amazing locations on earth can be found in China, a vast country that is largely unknown to western tourists. It was difficult to choose just one simply stunning Chinese destination, but the Zhangjiajie National Forest Park's Avatar Hallelujah Mountain, which is one of China's most beautiful spots in and of itself, is the one that stands out above the rest. Taking stunning photos in the park is now easier than ever thanks to the Zhangjiajie Glass Bridge, the world's highest glass-bottom bridge. Not for the faint of heart!
Arboretum, Dallas
They assert that Texas has more of it. However, in our opinion, Dallas is superior. The restaurants, hotels, bars, and artistic offerings in Dallas are constantly being improved, so if you're staying there, be aware of this. One of Dallas' most breathtaking outdoor attractions, the Dallas Arboretum, has 66 acres of wonderful display gardens that showcase exceptional different seasons of flowers, shrubs, trees, and arrangements of plants in a peaceful environment on White Rock Lake.
Additionally, one of the settings that work best for photos is Dallas' Arboretum, which has a lake, a variety of fragrant flowers, and lovely meadows. Throughout the summer and spring, there are numerous opportunities to see new blooms, with the absolute favorite being the tulip time in March and April.
These breathtaking locations around the world are just waiting for you to pack your bags, make travel arrangements, and go!