Theravada Buddhism has been the Cambodian state religion since the 13th century (except during the Khmer Rouge period).
Now it is estimated that over 95 percent of the population is Buddhist. The photographs shown are from a wat near Kampot in southern Cambodia.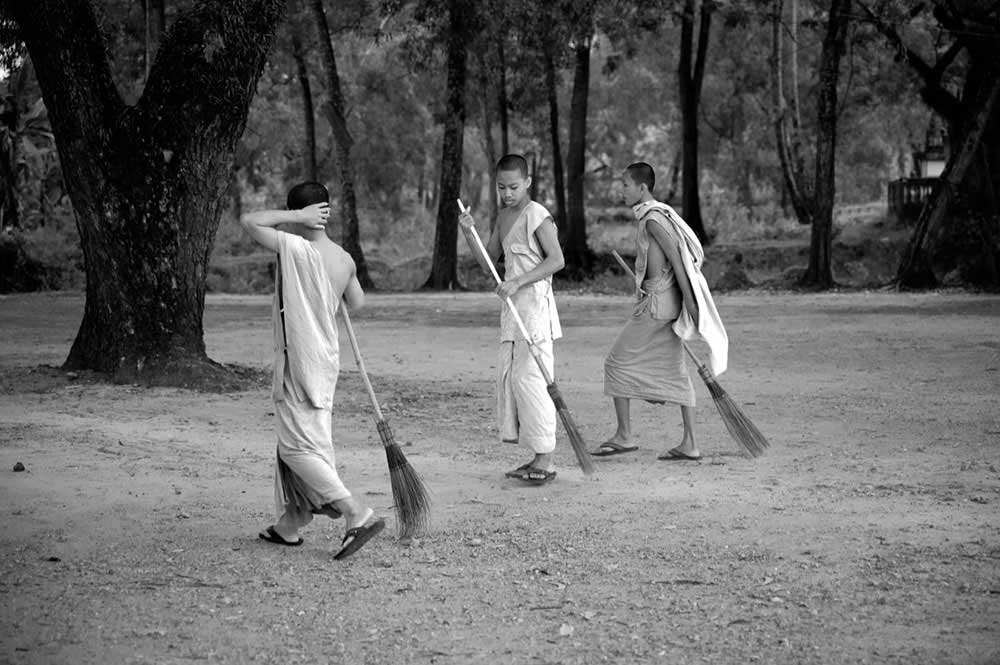 Steff Gruber (1953) is a Swiss photographer and filmmaker. He worked as a press photographer for Keystone Press and was one of the first filmmakers to deal with the docudrama genre. He became internationally known with his documentary LOCATION AFRICA, about the shooting of Werner Herzog and Klaus Kinski for the film COBRA VERDE.
Based on his interest in documentaries, Gruber began shooting photo stories in various countries that focused, in particular, on human interest subjects and humanist concerns. He produced many of his photo series over a period of several years, visiting places and people on repeated occasions. In 2020 Steff Gruber opened the Lumiere.Gallery for digital photo exhibitions. Steff Gruber is a member of the Swiss Association of Journalists and Photographers IMPRESSUM. [Official Website]