At New York Fashion Week 2021, fashion moved from the runway to the street.
Responding to the "Bet on Black" theme, guests, excited to dress up for a live event after a year of cancellations, flaunted their fashion flair on the sidewalk in front of the Sixth Floor Loft on Broadway near Union Square, before the Bomb Fashion Show. Hosted by the uber-influential style blog, Fashion Bomb Daily, the event attracted a multicultural crowd eager to strike a pose.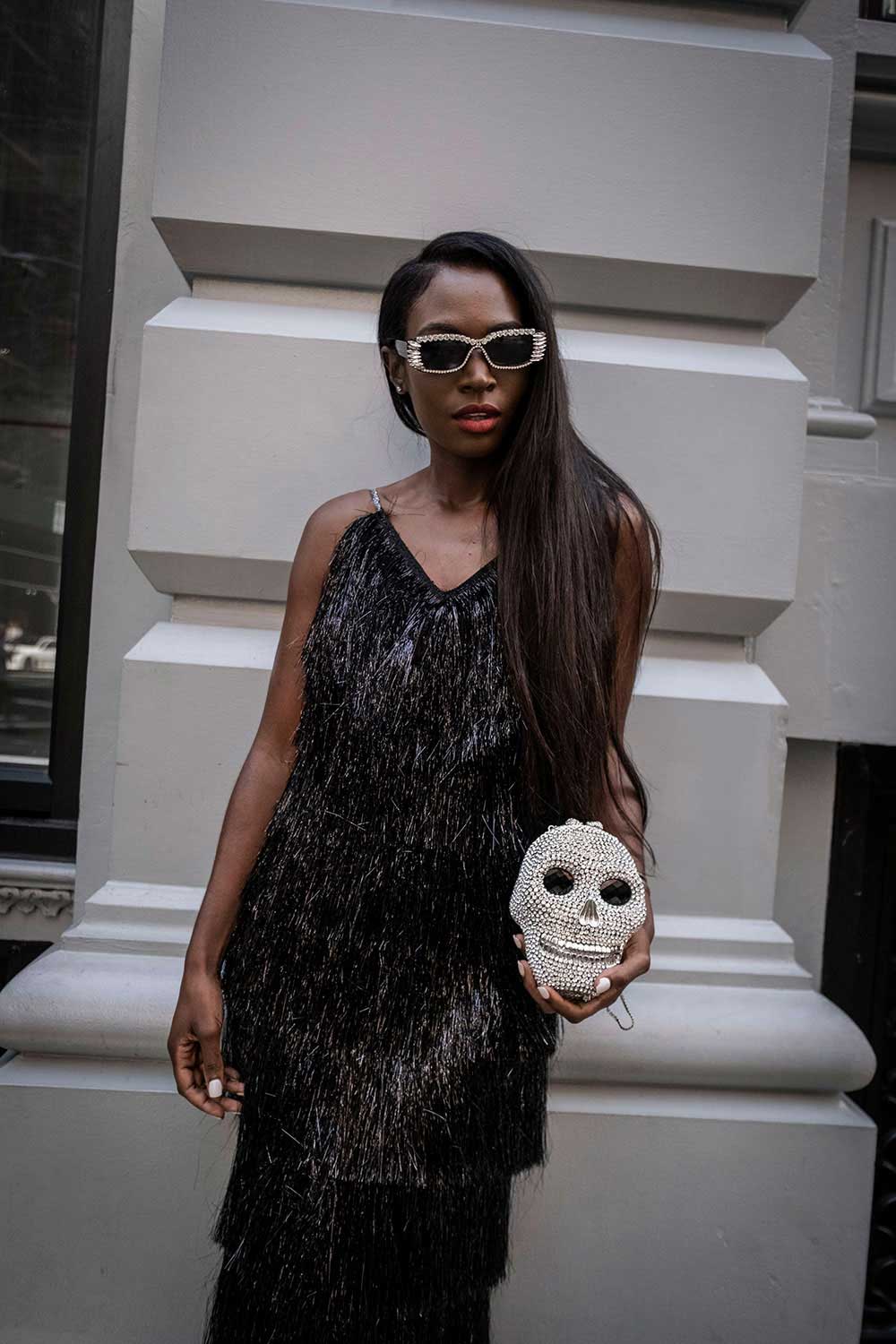 About Alain Schroeder
Alain Schroeder is a Belgian photojournalist born in 1955. Freelance sports photographer from 1979 till 1989. In 1989 he founded Reporters, a well-known photo agency in Belgium. He has illustrated over thirty books dedicated to China, Persia, the Renaissance, Ancient Rome, the Gardens of Europe, Thailand, Tuscany, Crete, Vietnam, Budapest, Venice, the Abbeys of Europe, Natural Sites of Europe, etc.  Belgian titles include, « Le Carnaval de Binche vu par 30 Photographes », and « Processions de Foi, Les Marches de l'Entre-Sambre-et-Meuse ».  Publications include National Geographic, Geo, Paris-Match,…
In 2012, he sold his shares in Reporters and since then travels the world shooting personal projects focusing on social issues and human interest stories.
He has won many international awards including Nikon Japan, Nikon Belgium, TPOTY, Istanbul Photo, Days Japan, Trieste Photo, PX3, IPA, MIFA, BIFA, PDN, the Fence, Lens Culture, Siena, POYI and World Press Photo. … and participated in numerous exhibitions worldwide. He is represented in France by the photo agency Rea and Hemis. [Official Website]