Reading the book "The Secret Life of Trees" by Peter Wohlleben, undoubtedly marked a before and after in my life and in my way of relating to botany and the plant universe.
Trees feel, trees communicate, trees walk, trees help each other, trees are social beings. All this is scientifically proven true, but few people believe it. What happens is that in the plant world the concept of speed is completely different from what we are used to associate with our sensations and in relationships with others. In trees, as in humans, instructions also travel electrically, but at a speed of one centimeter per second (1cm/sec.). 
The praise of slowness.
To understand what difference we are talking about, in the case of our neurons, the speed is approximately 100 meters per second (10.000cm / sec)!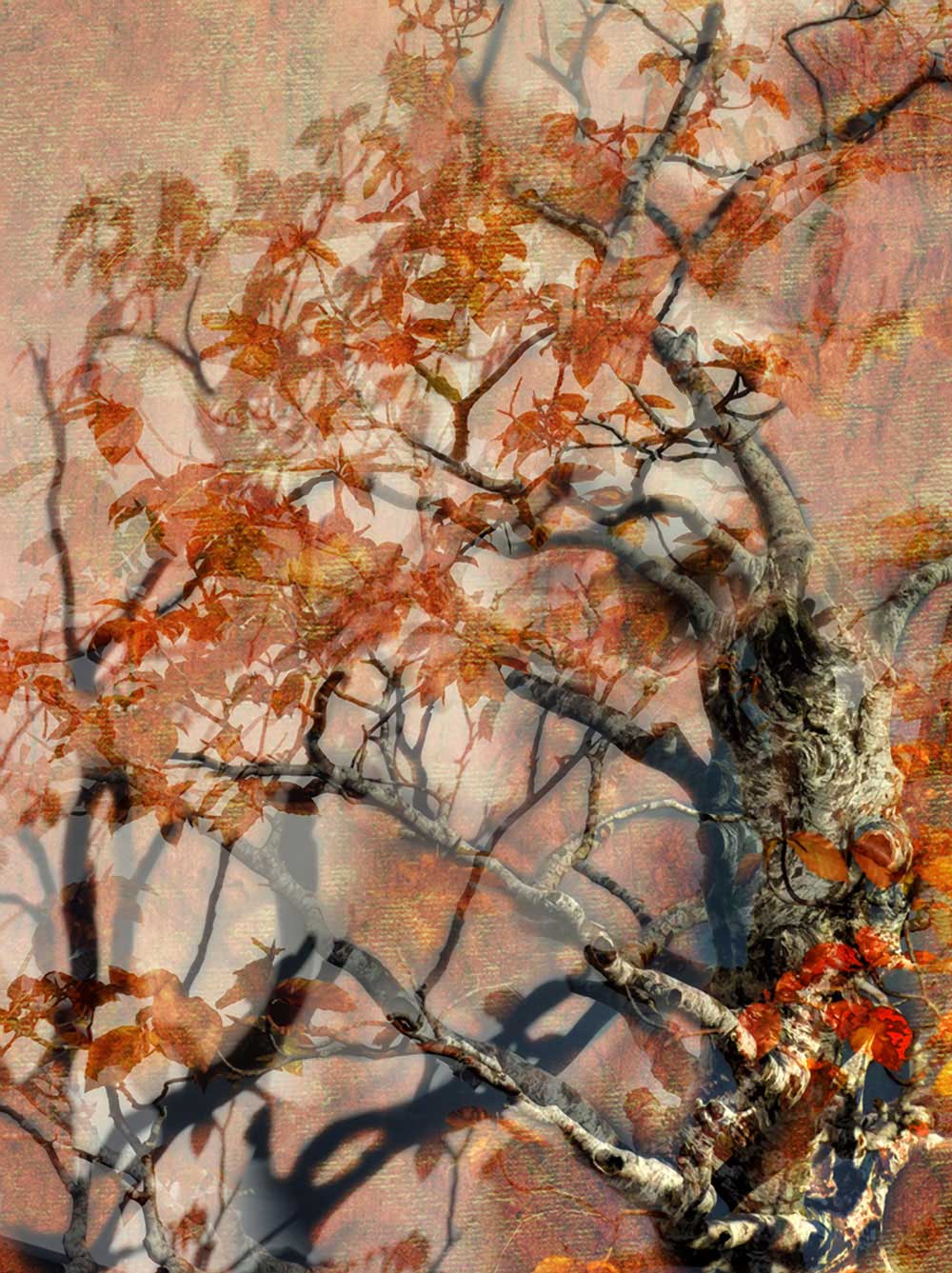 Resilient Organisms
In the summer of 2018 I had the luck and the opportunity to visit "the Florence experiment" at Palazzo Strozzi in Firenze, a participatory project devised by the artist Carsten Höller and the plant neurologist Stefano Mancuso to provoke a reflection on the interaction between humanity and plant life, supported by data. 
There, you could be the architect of two experiments; the first was to slide down some specially built slides with a bean plant in hand. At the exit of the slide, the bean plant was handed over to a team of experts who measured the plant's response to this experience, comparing the same indicators with other bean plants that had not slid down the slides. The second experiment consisted of entering two movie theaters where horror films were shown in one and comedies in the other; the volatile chemical compounds generated by people subjected to these sensations were channeled separately to the facade of the building, where wisteria plants grew, to study how fear or joy conditioned their growth. 
¡unbelievable, isn't it? The praise of slowness…I invite the curious to know the result to investigate in Internet because this is not the purpose of my article.
It must be remembered that all the functions that in animals are concentrated in specialized organs, in plants are diffused throughout the body. Plants have developed and perfected this characteristic to counteract the limitation of not being able to move, thus preventing any attack from a predator from being deadly. Plants have managed to create something that humans are only now beginning to envision and to create first examples of resilient structures suited to the uncertainty of the present: a distributed, cooperative architecture without command centers. 
As I said at the beginning of the article, these two personal experiences have deeply conditioned my relationships with plants and the plant world, generating the need to transfer these sensations in the two forms of artistic expression that I like to use: written reflection and photography.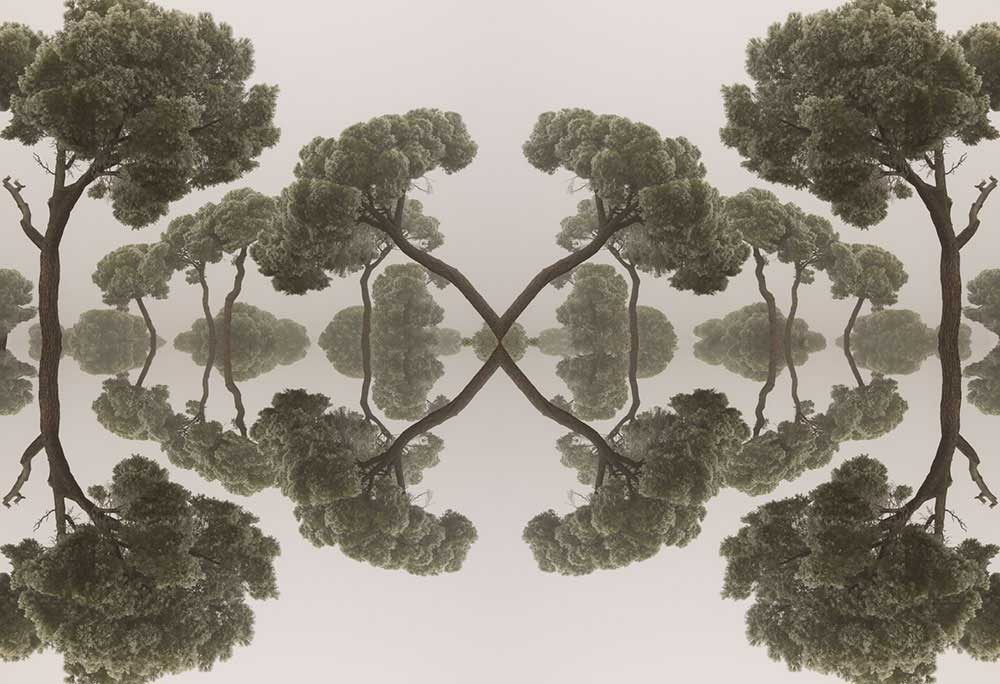 Perceptual Contradictions
The silence of the plant's world, their praise of slowness invites us to recover listening and exploring our shadow areas to add to our psyche those pieces of distributed organs that we have neglected or simply abandoned. In this way we will achieve knowing how to fully live what we feel, because every sensation, no matter how minimal, is always worth exploring. For that, we need a dim light, silence and slowness, so that what is not usually seen is revealed in all its outline. 
When we will be there, surrounded by semi-darkness, slowness and silence, then our sensory perception towards the plant world will not only be visual but also corporal and will allow us to feel that we belong to the natural environment in harmony and with empathy. 
The relationship that the human being establishes with Nature in general and with the vegetal world in particular, is very contradictory. On the one hand, we have created a deep disconnection between the human being and Nature, because we treat it as if it were our property; on the other hand, we are aware of our insignificance in front of his majestic presence and at the same time we are reluctant to admit our fragility and vulnerability.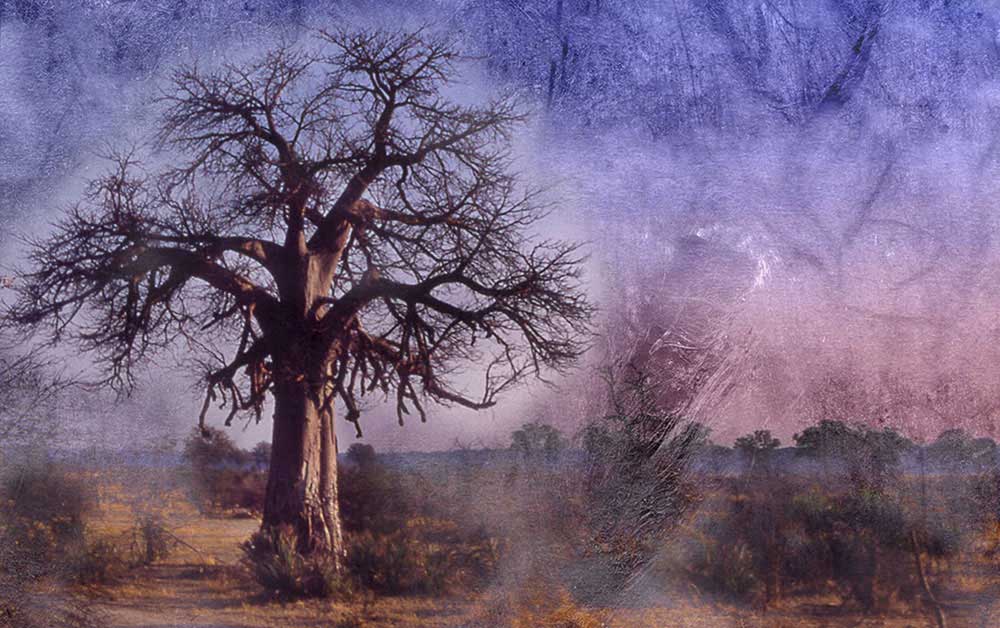 My Photobotany
All the ambiguity described above is reflected in my photography of the botanic world. My "walking trees", my "macroscapes", my "liquid flowers", my ikebanas, my "florilegios", my series "botanicus", my "frozen flowers", my "solitary trees", my "UFO=Unidentified Flowers Outfit", are the witness of this contradiction that fluctuates between interpenetration, contemplation, the sense of belonging and the impulse to possess them to enjoy their beauty and harmony.
It all starts with my walking and getting lost in Nature, away from the noise and the crowd. Being in contact with Nature, synchronizing with its rhythm. Not necessarily special places, but also the most common and close to where we live: an open field outside the city, a park, a cliff, a forest, a path in the country.
When I am in those places it can happen that the stage in front of my eyes overwhelms me in its entirety, to the point of making me feel like a fragment belonging to the work that is being performed there. In these cases, I start to take photos (usually using a wide angle or shooting panoramas), so that this feeling of fusion is visually recorded. 
At other times, I am overwhelmed by the beauty hidden in the most insignificant details: a branch of wild berries, a small flower, a leaf fallen on the ground, a stem that opens its way to the light in a contortion of forms, a thistle, an asymmetrical twig, etc.… When that happens, if the light situation allows it, I take out my macro lens or my tele-lens and try to portray the object of my gaze. If, photographically speaking, the situation prevented me from making a good image, then my impulse of possession enters the scene and I appropriate the subject that has captured my attention to take it home and there try to exalt its beauty in minimalist compositions in intimate still-life type of photographic sessions, centered on introspection and the discovery of microworlds.
Other times I go in search of lonely trees because they seem to me to be the clear representation of the resilient struggle they make to save us; They are the challenge of Nature against climate change and against a thousand other threats. They are the vestige of a remote time in which they were accompanied by other brothers. In these cases, apart from portraying their majesties, I usually collect some material that is on their feet and then scan them and mix them in some way with the image of the tree.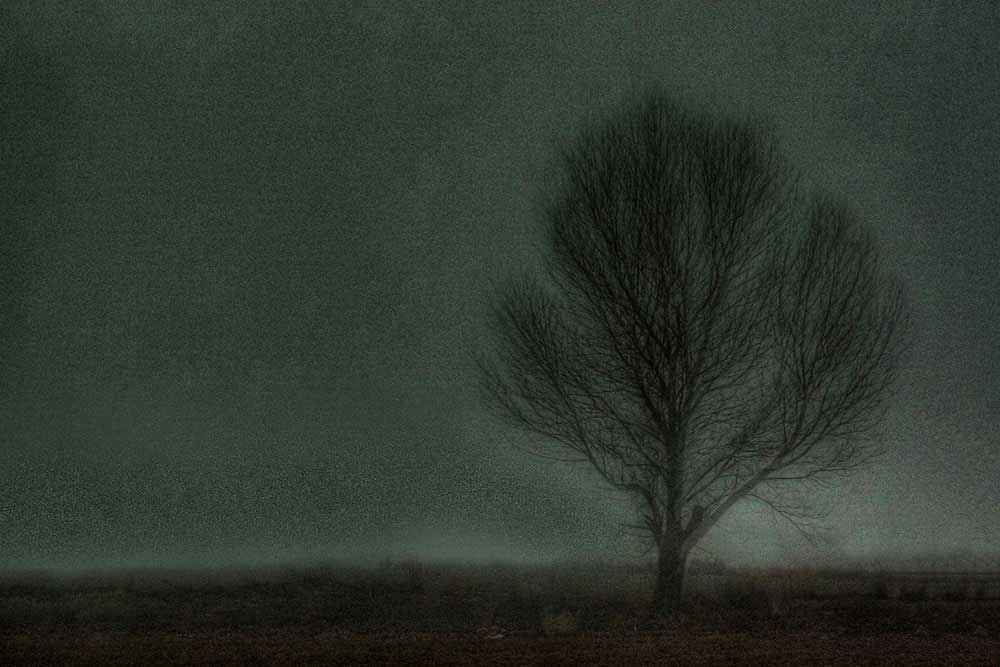 Conclusions
The COP26 climate summit has been a new failure for Humanity; lots of talk and almost no action. Just some timid voluntary agreement with very comfortable due dates and not at all in line with the rush with which one should act. We are capable of moving only when the drama of urgency is perceived on our own skin, but when this will happen, it will be too late and at that moment, if we will achieve something it will only be at a very high price. To try to see some light in the dark, I take the agreement reached to finance reforestation programs and thus try to reverse the current trend. Although not all studies support that reforesting is the appropriate solution, I believe that having a greener planet reverts to the least in helping people find a pace more consistent with slowness. Read here an article published in Dodho related to this topic.
On this same subject was also my article "The silent struggle of the trees" published in the special issue of ICM Magazine dedicated to the problem of the environment and that you can sniff by clicking here.
In my small way, I will continue to have botany as an important subject of my photography because on the one hand it serves me as an escape from everyday noise and on the other hand I hope it helps to raise awareness of the importance of plants in our life and in the life of our planet and that anyone can make small gestures that contribute to its conservation and respect.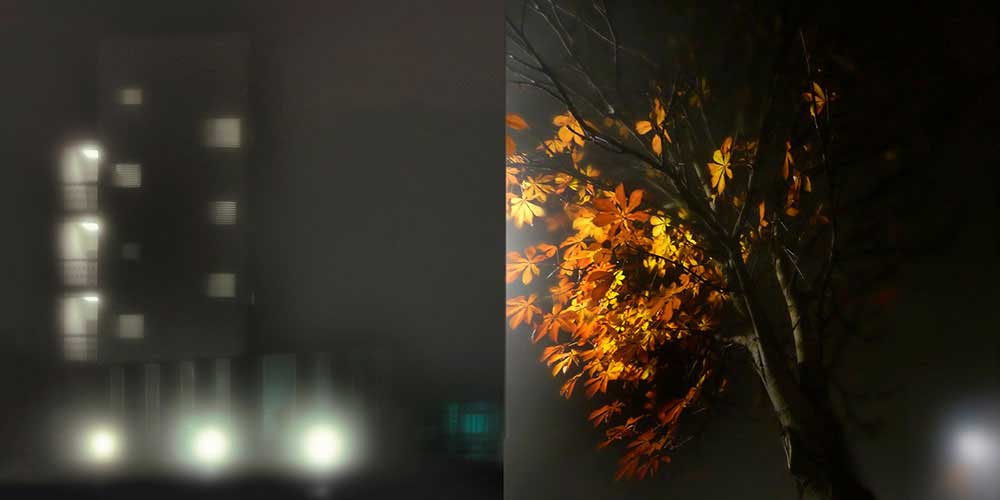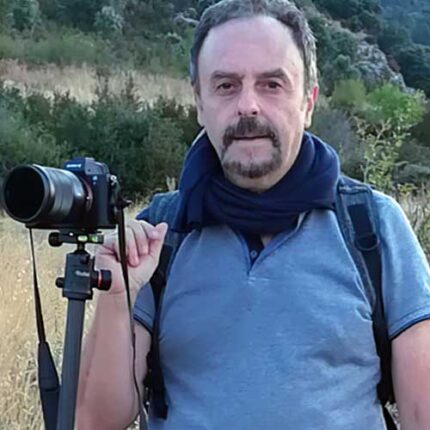 I am a curious of life with idealistic tendencies and a fighter. I believe that shadows are the necessary contrast to enhance the light. I am a lover of nature, of silence and of the inner beauty. My photographic history is quite silent publicly but very rich personally, studded with some great satisfactions such as: gold and silver winner in MUSE Awards 2023 Special Category; Highly Commended in IGPOTY 2022 Wildflowers Landscapes and Breathing Spaces, published photographer in 1X; honorable mention in Pollux Award 2019; commended in IGPOTY 2019 B&W section; highly commended in IGPOTY 2018 Abstract section; selected in 2014 for Descubrimientos PhotoEspaña and in VIPHOTO. Group exhibitions in: Atlántica Colectivas FotoNoviembre 2015 and 2013; selected for the Popular Participation section GetxoPhoto 2020 and 2015; "PhotoVernissage (San Petersburgo) 2012; DeARTE 2012 y 2013. A set of my images belongs to the funds of Tecnalia company in Bilbao, to the collection of the "Isla de Tenerife" Photography Center and to the Medicos sin Fronteras collection in Madrid. [Website]