I can't remember when I have finally realized that my wish to make photographs is something more than just taking pictures.
It was probably the moment in life of every person when you do what you really like and what does inspire you and your aim becomes a self-perfection in the sphere. I was just realizing my ideas and was giving a way out for my imagination each time doing better and better. Like a virus, it was getting deeper and deeper in my mind until it took control of my every day life. So this is photography for me. May be a gift from above or maybe a weakness.
I live in Odessa, Ukraine. I am twenty three. I got a master degree in economy and also have been studying law for five years when I suddenly realized that I was going in a wrong direction and a thought that I would sit at an office five days a week during whole my life appalled me. The only decision that came to me was to radically change my life and to finally start doing what I want to make my dreams come true.
I have started photographing three years ago thanks to my friends, who began much earlier than me and showed me the basics and still help me a lot in my photo activity. My first steps were as a landscape photographer and actually I still prefer to spend my free time taking pictures of nature. May be because of a great feeling of freedom and ease that it gives.
But the best way for self expression for me gives portrait photography. Unlike, it almost does not have limits for imagination. A person can be represented in any role and mood that I would like. During my work I like to experiment with different light sources and effects to realize the idea. My purpose is to focus the look of spectator on the subject and eliminate unwanted details. As an optimist I try to make an image ideal, always better than it really is. May be that's why I do fashion too. Some of my photographs can be used as well as in advertising as in art.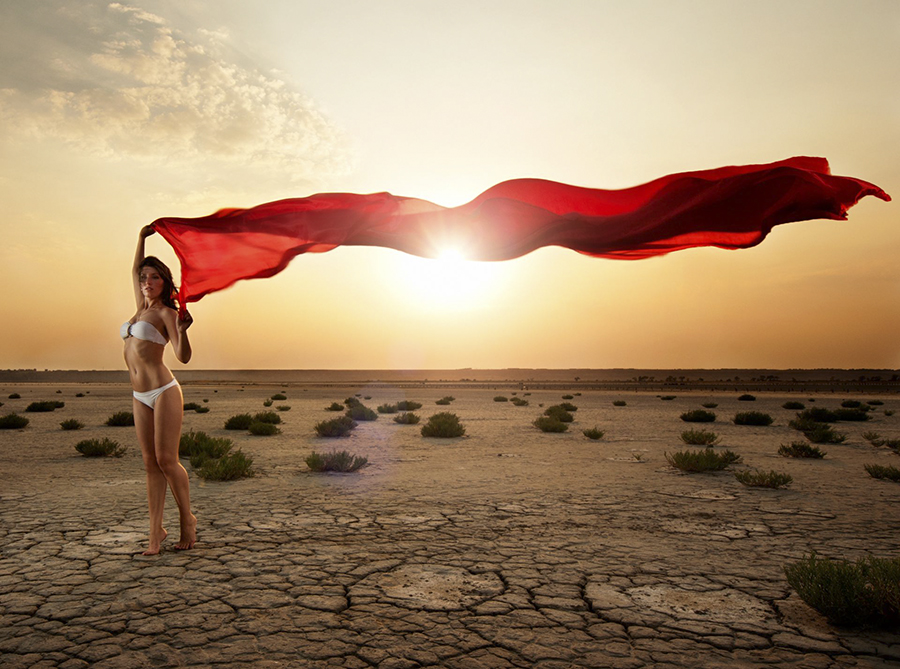 Every time I take photograph I try to do better then the previous time.
Seeking perfection make me set strict terms for myself. I always treat very accurately to every pixel. Being unsatisfied with my work is very torment for me so I can waste hours and hours editing or photographing until I reach the aim.
Who did inspire me to become a photographer? Who affected my imagination mostly in creating photographs? – I think it was not a specific artist, although there are ones which I admire, like Helmut Newton, Ansel Adams and some modern photographers. I think my inspiration is based on creating something new that nobody has ever been doing before, giving an emotion to momentally captured scene. Sometimes it is even better to isolate the mind from screening works of other photographers to maintain a unique idea and realization.
I don't know where the trail of photographer would lead me to in years, but I am sure that it gave me something more than just self expression. It gave me an ability to see the life around me in another way, paying attention to the smallest details. [Official Website]
Every usual scene for me now gained a full palette of colors and meaning. So I suppose that I am on a right way.