During a walk on Normandy in the direction of the coast, I saw on a hill a small camp of Roma who had a rest there with their horse-drawn caravans.
My desire to photograph a Rome family began to happen. After I had presented myself and made my request, I was able to take a few pictures, because the patron was not there yet.
I was a bit excited, because it was my first work of this kind. In addition there was the uncertainty about the time of the sudden arrival of the family leader. So I asked several questions to distract from my camera and the frequent trigger sounds.
And suddenly the picture presented itself to me in my viewfinder. Pure coincidence, as so often! Or not? I remember very clearly my anger against the young mother with her baby in the arm, which is literally turned off the camera, the baby looks directly into the camera.
Shortly thereafter, the boss appeared and was surprised to meet a photographe in this lonely area. Quasi as an addition he showed me his 24 hours old colt, which was already quite bravely on the legs.
Later on the Mac, looking at the photo, I could have embraced the young mother with happiness and gratitude just because of her demonstrative drift.
Ok, the autofocus does not sit on the baby face, it is not a studio shot or an aftermath scene, but the photo is absolutely live and full of tension and drama.
I also immediately had a title or heading for the picture. It may sound a bit humming for some, but for me, Quintessence is a woman who has never been a woman, Courage and will. I called the picture "La Piéta des Roms"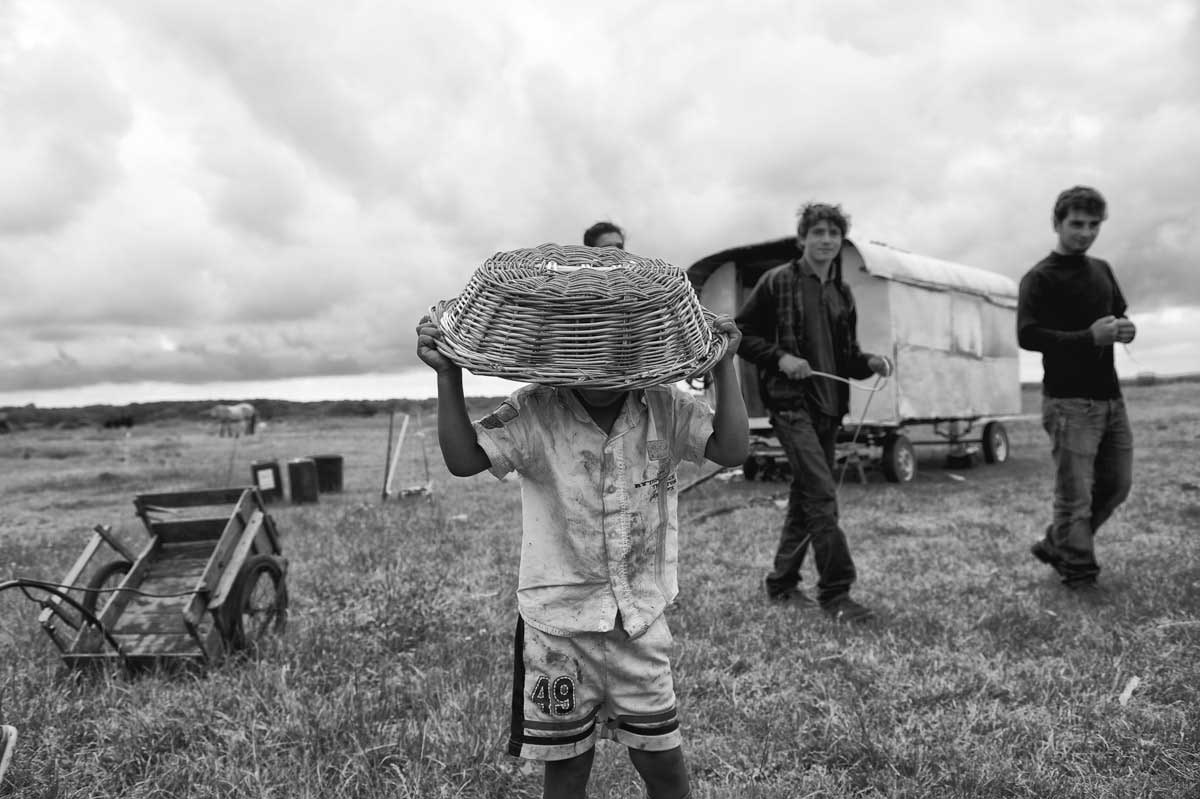 About Johann Walter Bantz
Johann Walter Bantz, aged 56, has lived in Paris for 25 years as a native German. By professional merchant, he runs a tobacconist shop.Fascinated since his early youth of painting, music and art in general, he has been dealing with photography in his sparse leisure since 10 years as a self-taught artist. His focus is on architecture and sports photography as well as reportage and street photography.