The California Central Valley has gone from a semi-desert state to one of the most productive lands in the world in less than 180 years. It now produces more than half of the United States' fruits, nuts, and vegetables.
Rivers and snowmelt have been stolen through huge canals and dams, millions of fruit trees have been planted, miles of highways have been built, the air has been filled with particles, the soil with pesticides, and aquifers have been pumped to the point of no return, where the earth is literaly sinking. Fortunes have been made, while half the population of the Central Valley, among the most diverse in the state, still lives in poverty.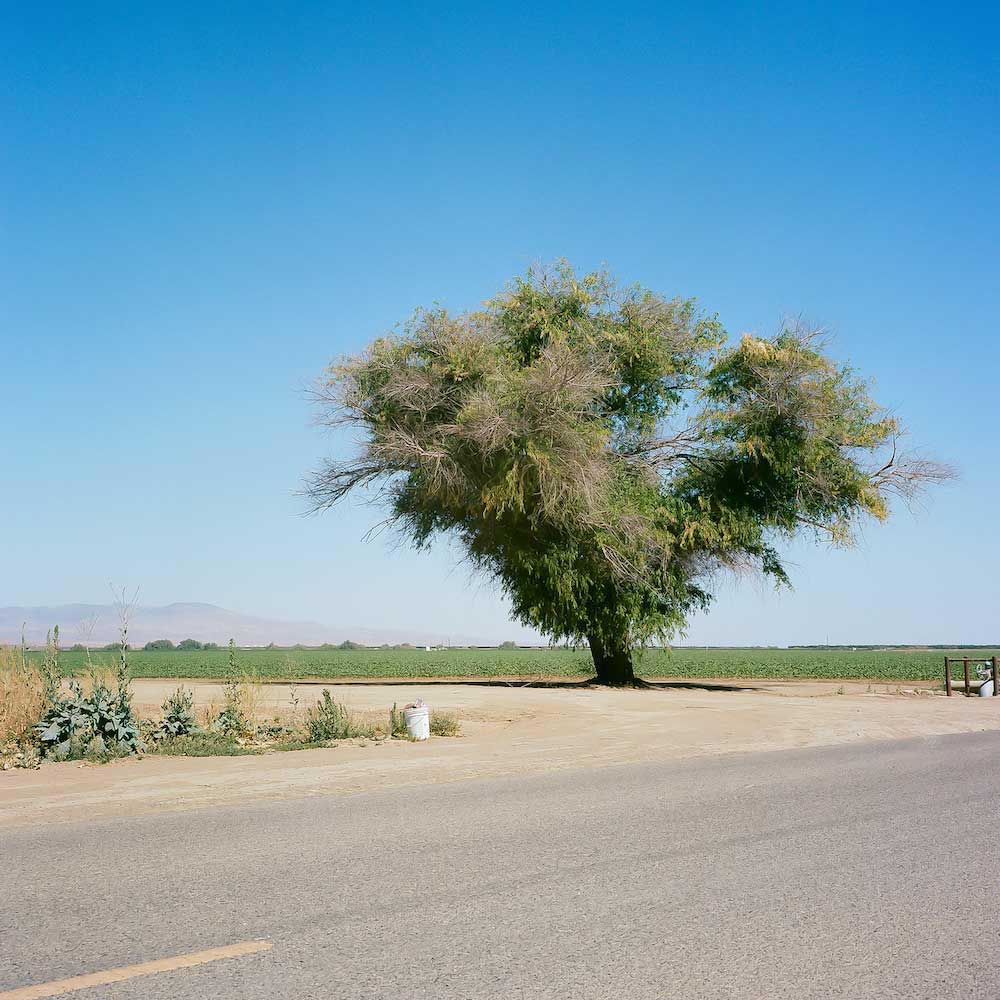 This already stressed land is more than transitioning: it is on the verge of collapse. Wells dry up. The ground sinks. Rivers die. A thick, brown and dangerous dust darkens the sky. The temperature is projected to increase by 5 degrees by midcentury.
Will the desert prevail? Will innovation keep the Central Valley from drying up, flooding, sinking, burning, vanishing? What capitalists have conquered, transformed, and used, will they save it once it is less profitable? The fate of this valley is a metaphor for our future.
I wander the hills, the highways, the backroads, and I record the fast pace of things on film with my 1951 and 1965 Rolleiflex cameras. For a fraction of second, they freeze change. They stuck light on paper for us to start to see, and, soon, to remember.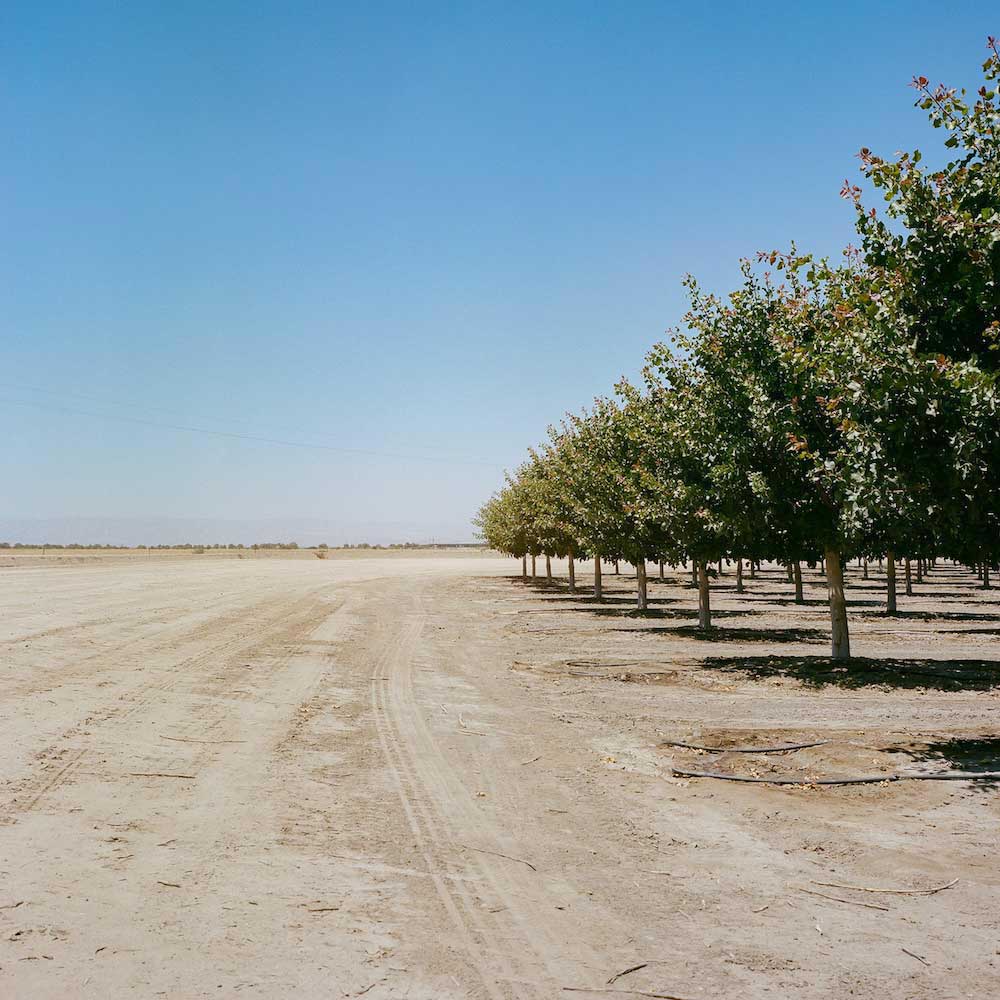 About Claire Maen
Claire Maen is a photographer from France living in the Bay Area, California. She aims to photograph the poetic beauty of suburban, (post)industrial, and commercial landscapes with her 1951 and 1965 Rolleiflex cameras. She creates a simple, beautiful, minimalist aesthetics in her images.
She is drawn to the edges: when land meets water, when houses eat fields, when desert covers parking lots. How does the capitalist society make frontiers move by conquering new land, abandoning other? How does it feel to live in these places? What will it look like in a post-climate change future?
Claire has studied photography with Janet Delanay (Fotofilmic), Sarah Christianson (City College of San Francisco) and at the Berkeley Art Studio. Her work has been published in Dodho magazine, Analog Forever, Artist Talk, Film Without Frontiers, Juniper Rag, GrainZilla (French Zine) and exhibited in galleries and art shows in California, Oregon, Arizona, Minnesota. One of her photos recently received the first place at the international call for entry "Suburban" (New York Center for Photographic Art). [Official Website]