We perceive the world as a sum of instants that, overlapping each other, merge to form feelings and memories, our very own reality.
I shot all around the environment that surrounds the subject, recreating that kind of perception, collecting pictures as fragments of time and space, suggesting a story, sometimes a memory of it.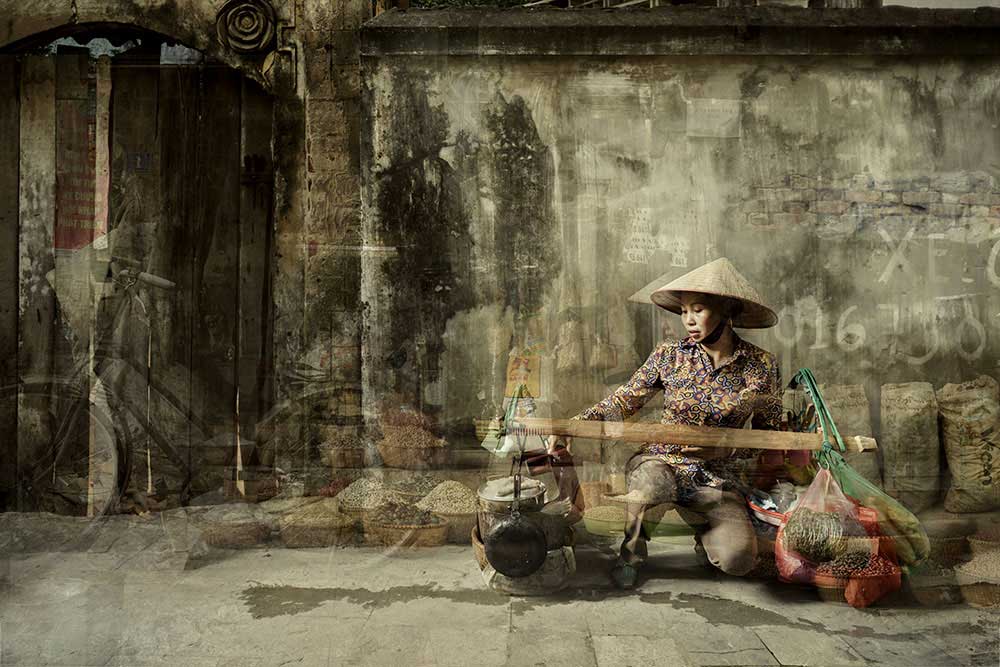 Hanoi is the most recent work of a series centered on the cities, from Tokyo to Hong Kong, passing through Lisbon, Florence, Bangkok and NYC. Over time I've become more and more passionate about big cities. The hugeness and the mood, the vibration, the smell and the noise, all these things that metropolises have are captivating for me.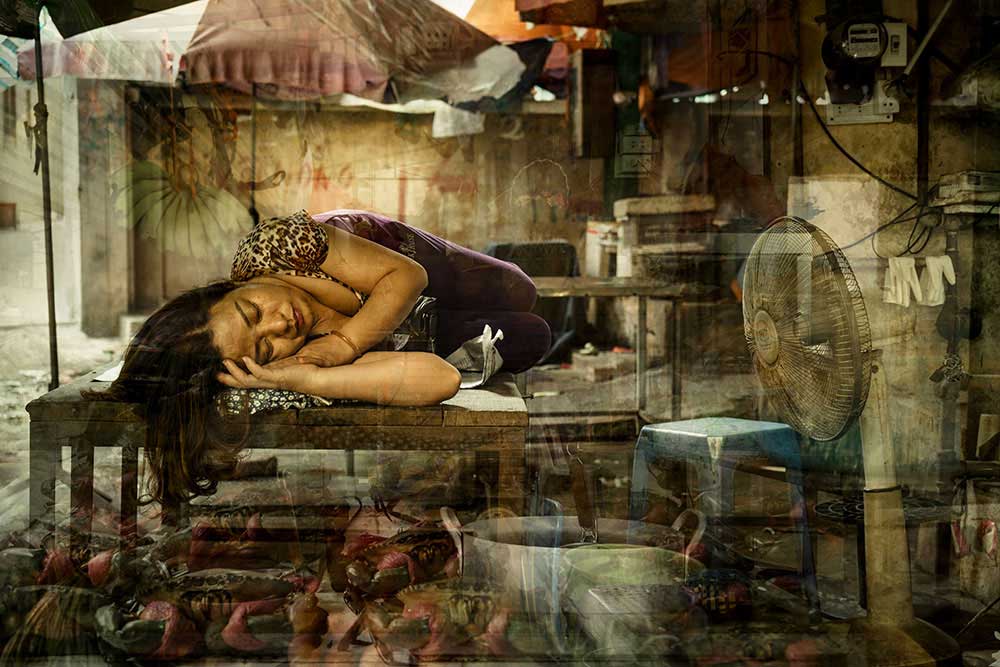 They give me that precious sense of estrangement that make me feel 'not at home'. The Hanoi series talks about people, maybe more than the previous series I've made. All the images of the series are quite portraits of street's people, surrounded by their environment.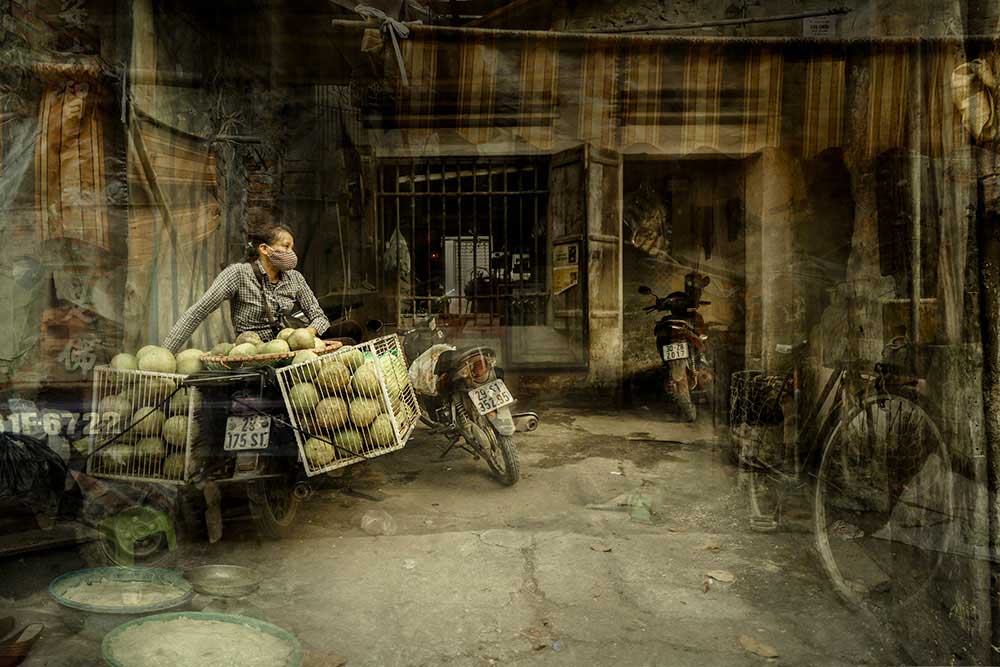 I've found in Hanoi a very peculiar sense of intimacy. The proudness, the bond with the land, the strong relationship Vietnamese have with the matter, with the earth, with nature and the love for life permeates everything. You can feel it in everyday life gestures, even the simpler ones.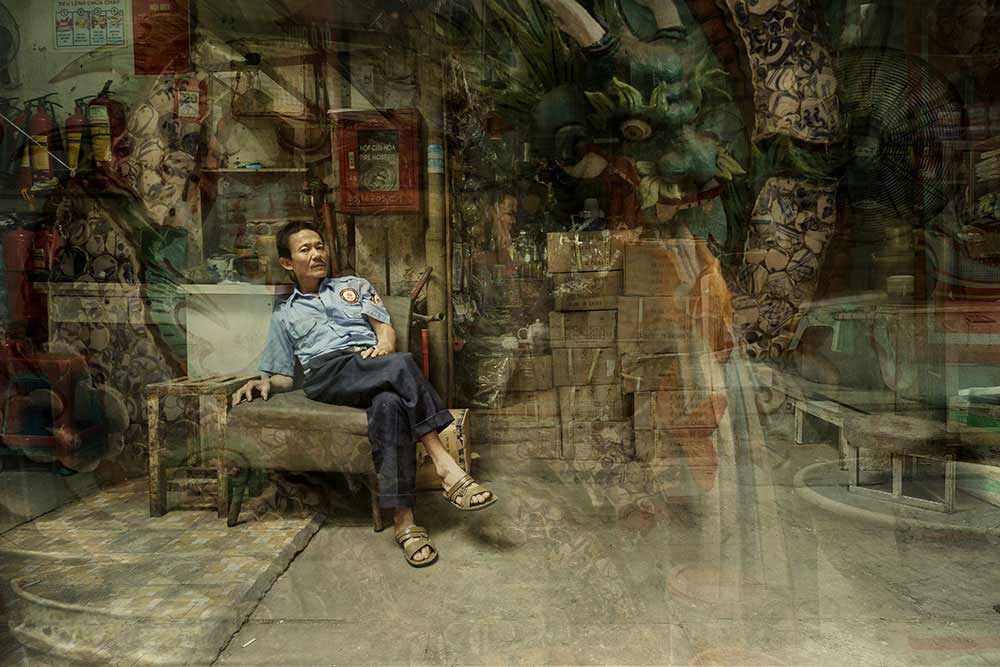 The series has an earth color palette, all spanning through the tones of the city colors. Buildings, walls, trees, roads, gravel and soil, bamboo, wood, bricks, stone and the markets with their goods, the food in the streets, even the smells are in the palette that wraps all the images of the series. These are the things I have seen and which I want to talk about, which I want to tell in my works.
About Riccardo Magherini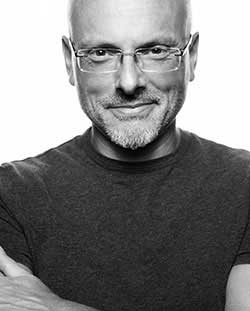 Riccardo Magherini is a photographer and visual artist. By approaching his medium in innovative ways, Riccardo often challenges human perception, condition and context. Riccardo found his artistic voice during a journey in Japan. From that experience he developed a way to tell stories merging different times and spaces, taking pictures as fragments all around the subject, composing and tuning them as instruments in a score. Hong Kong, New York, Tokyo, Lisbon, Bangkok, Hanoi: his works, shot in the great metropolises of the world, sublime street life, recreating sensations through the time and space overlapping. Riccardo's personal aesthetics continue to evolve alongside his continuously expanding artistic practice. 
His fine art photography is represented by galleries in Paris, in London and in New York. He has collected awards and recognitions from international contests such as the International Photography Awards, Prix de la Photographie Paris, International Aperture Awards, and the London International Creative Competition. [Official website]