There is always something interesting to see around us. On the streets, the micro stories are taking place every moment, the people´s faces are talking to us about their lives, thoughts, emotions…  But we must be prepared to watch and see. The photography has a capability to immortalize these snapshots of human life. One split of second is enough…
Andrej Duricek (40), a journalist from Slovakia, go out with his Olympus cameras and tries to see and capture these extraordinary moments of everyday human life. Most often he likes to visit the largest fresh market in Bratislava, the capital city of Slovakia.
"It´ s a melting pot of people," he says, "the farmers from countryside with ther juicy fruits and vegetables, the old vendors of everything possible, the clients looking for the rediest tomatoes, the voyers who buy nothing but like the atmosphere of the market as me." But Andrej often finds a loneliness of a man in the crowded places like markets are.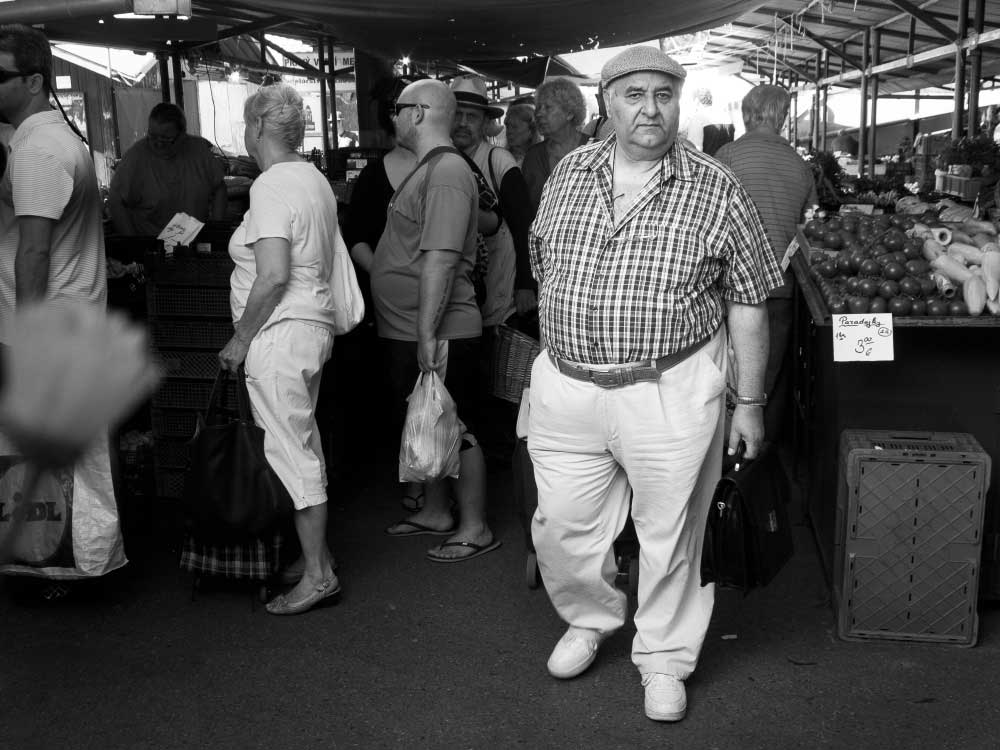 Obviously, some of Andrej´s pictures are taken "face to face", others are shot more secretly… "Some people are pleased, some are not. The smile is the best excuse… But the hardest thing for me is the fight with my own backwardness," Andrej says.
His pictures seems to be like from the past that is disapearing in this modern digital era… "It´s because the market is most visited by elderly people with their uniqe fashion style and conventions. They don´t want to do shopping on e-shops, they want to talk with the vendors,  touch the fruit or only to drink a glass of wine and have a chat with friends…"
Andrej says he is an old school photographer – he started with a full manual reflex Practica L2 from Eastern Germany and also today he tries to do it as simple as possible. "I confess I´m not skilled in the digital postprocessing. The picture, the story behind it and my own experience is most valuable for me," Andrej says.