Undiscovered Self serves as a retrospective exhibition of Uelsmann's work spanning over the last 50 years. He remains the forerunner of photomontage in America for the 20th century as he employs multiple negatives to create intricate darkroom works of art.
The process involves the combination of his ever growing negatives collection and numerous enlargers to produce the final, dream-like image. Uelsmann's re-contextualized interpretation of landscape and reality dynamically require the viewer to critically analyze their own understanding of the surreal composition.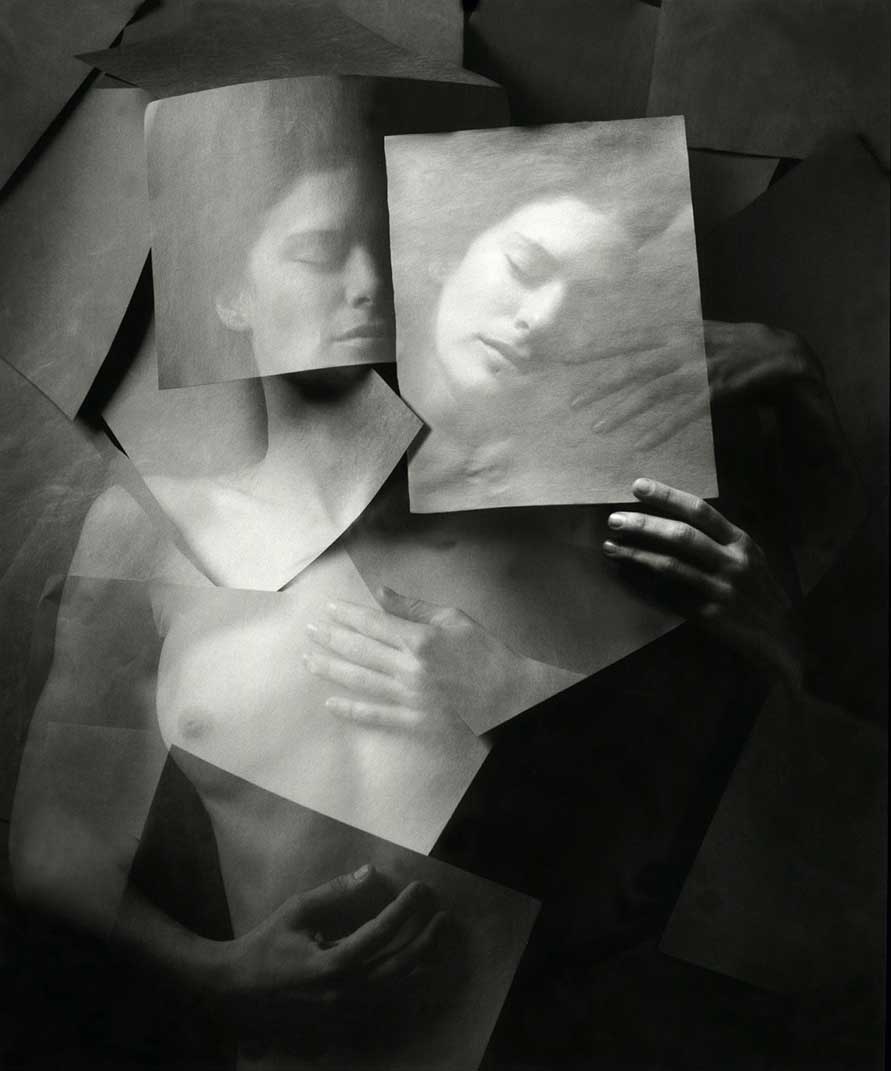 About Jerry Uelsmann
Born in Detroit on June 11, 1934, Jerry Uelsmann received his B.F.A. degree at the Rochester Institute of Technology in 1957 and his M.S. and M.F.A. at Indiana University in 1960. He began teaching photography at the University of Florida in Gainesville in 1960 ("my first job offer"). He became a graduate research professor of art at the university in 1974, and is now retired from teaching. He lives in Gainesville, Florida.
Uelsmann received a Guggenheim Fellowship in 1967 and a National Endowment for the Arts Fellowship in 1972. He is a Fellow of the Royal Photographic Society of Great Britain, a founding member of The Society of Photographic Education and a former trustee of the Friends of Photography. Uelsmann's work has been exhibited in more than 100 individual shows in the United States and abroad over the past thirty years. His photographs are in the permanent collections of many museums worldwide, including the Metropolitan Museum of Art and the Museum of Modern Art in New York, the Chicago Art Institute, the International Museum of Photography at the George Eastman House, the Victoria and Albert Museum in London, the Bibliotheque National in Paris, the National Museum of American Art in Washington, the Moderna Museet in Stockholm, the National Gallery of Canada, the National Gallery of Australia, the Museum of Fine Arts in Boston, the National Galleries of Scotland, the Center for Creative Photography at the University of Arizona, the Tokyo Metropolitan Museum of Photography, and the National Museum of Modern Art in Kyoto
Florida Museum of Photographic Arts
July 22 – December 31, 2016
200 N Tampa St Tampa, FL 33602
Florida
Legal Note: The photographer attest that have full authorization to give consent to the publication of these photos or project and have the authorization and permissions of third parties. Guarantees that you have all the necessary communications of property and you have obtained all the necessary authorizations for any property, buildings, architecture, structures or sculptures appearing in your photographs.