"Quinceañera" also called « fiesta de quince años » is the celebration of a girl's fifteenth birthday in parts of Latin America and marks the transition from childhood to young womanhood.
If the celebration varies significantly across countries, it has a great importance in Colombia where it is very traditional and common. From an anglo-­‐saxon perspective, the festival would seem a combination of a "sweet sixteen" birthday party combined with a coming out ball for debutantes. The "Quinceañera", i.e. the birthday girl usually wears a big colorful dress that is the visible centerpiece of this celebration and mirrors what Cinderella might've worn to her fairytale ball.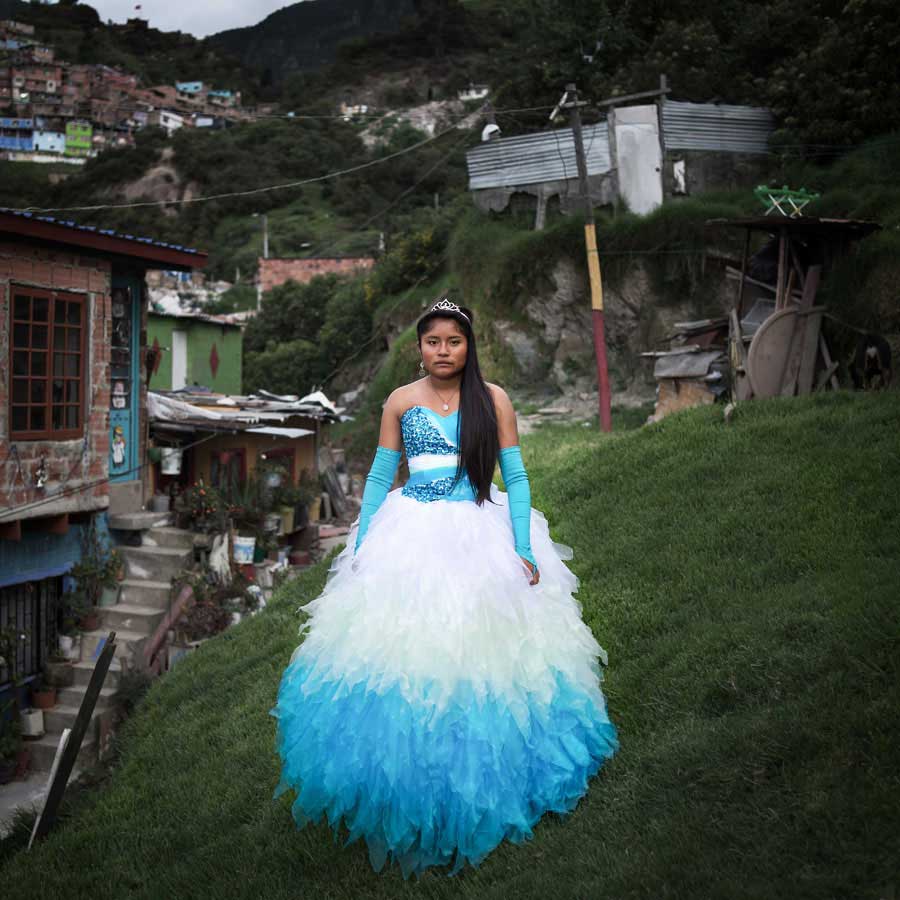 The "Quinceañera" is usually considered as miniature weddings and a lot of families do not hesitate to spend millions of pesos to organize the event, even among the poorest ones.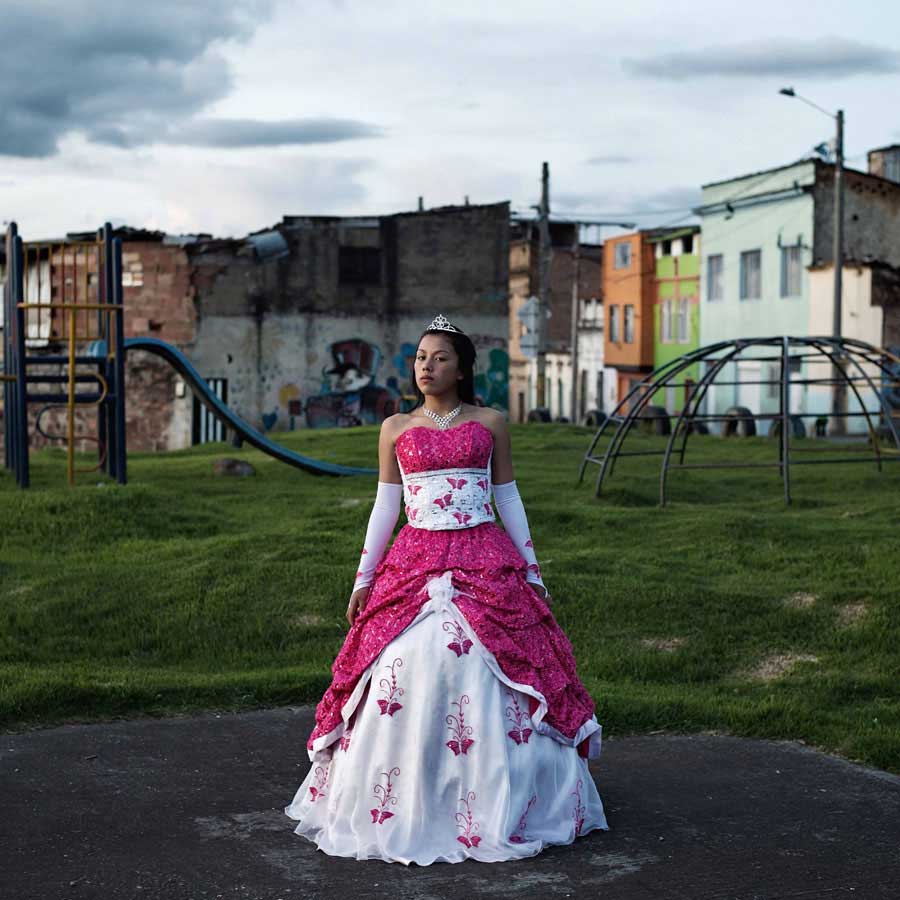 As a woman myself, I decided to go and meet these girls in order to better understand what this celebration really means for them and their family. I spent two months in Bogota and met various "Quinceañeras" in their home and took a portrait of each girl, posing in their own environment with their birthday dresses.
About Delphine Blast
Delphine Blast is a French documentary and portrait photographer, based between Paris and Bogotá. After studying project management, Delphine worked for several years in France and abroad before finally turning to photography. In 2011, she decided to go back to France to become a professional photographer where she studied photojournalism at EMI CFD's school of Paris.
Delphine's work draws primarily on an emotional response and engagement with her subjects. She focuses on the personal and private aspects of people's lives and is motivated by a strong desire to get under the skin and straight to the heart of the issues they strive to deal with. Believing that we are all connected on every level, she focuses on the humanitarian dimension of life and wish to connect the human and natural kingdoms all together. [Official Website]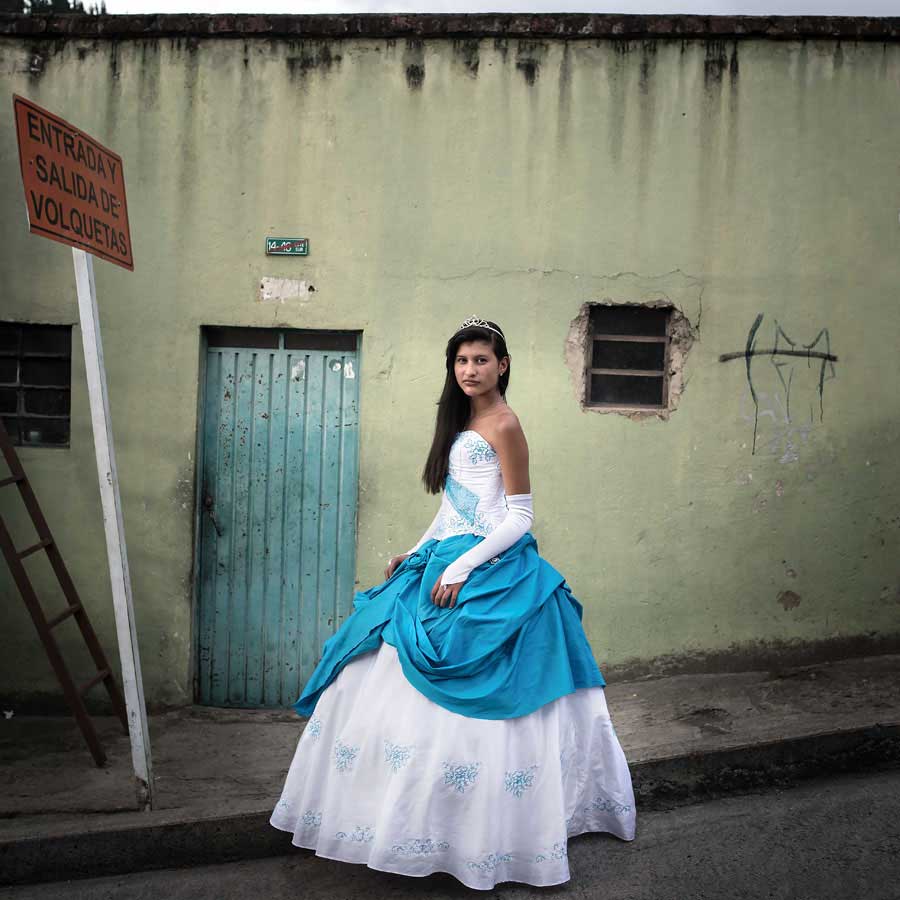 Delphine works regularly for the press, NGOs and various institutions in France and abroad, while she keeps on working on personal projects that are meaningful to her.
Since November 2014, she developed various personal projects in Latin America and specifically in Colombia, where she works on the place of women in Colombian society. Her work has been exhibited in France, Bolivia, Malaysia and more recently in Georgia where her two projects about the women issue in Colombia were exhibited at the Kolga Festival, in Tbilisi.
Her portrait of "Laura Cristina" from her work "Quinceañera in Bogotá" won the prize of the best photograph of the year 2014 by the Spanish magazine Portalvoz de España. Delphine is a member of the studio Hans Lucas since 2015.